Annual
Awards
The Grove Farm Scholars Program is one of the largest scholarships within the State of Hawaiʻi. This merit-based scholarship is offered to local high school seniors graduating from one of Kauaʻi's three public high schools -- Kapa'a High, Kaua'i High, or Waimea High -- who will be attending a four-year university or college.  Each year, three scholarships are awarded, each valued at $20,000.  Since the program's inception, Grove Farm has awarded $600,000 in scholarships.
Grove Farm
Scholarship Criteria
To be selected as a Grove Farm Scholar, students are evaluated on their excellence in community service, citizenship, academic accomplishments, and quality of character. In order to maintain their scholarship, each Scholar is required to do ongoing community service work on an annual basis.
Students interested in applying may download the Grove Farm Scholarship criteria and application in the links below. Questions should be directed to your school's counselor. 
The application deadline for the Class of 2021 is  Friday, February 19, 2021.  Please be aware that all applications must be fully completed in order to be reviewed and must be  turned in directly to the high school counseling office  by the deadline.


Downloadable Forms:
2021 Scholarship Criteria
Scholarship Selection Matrix
2021 Scholarship Application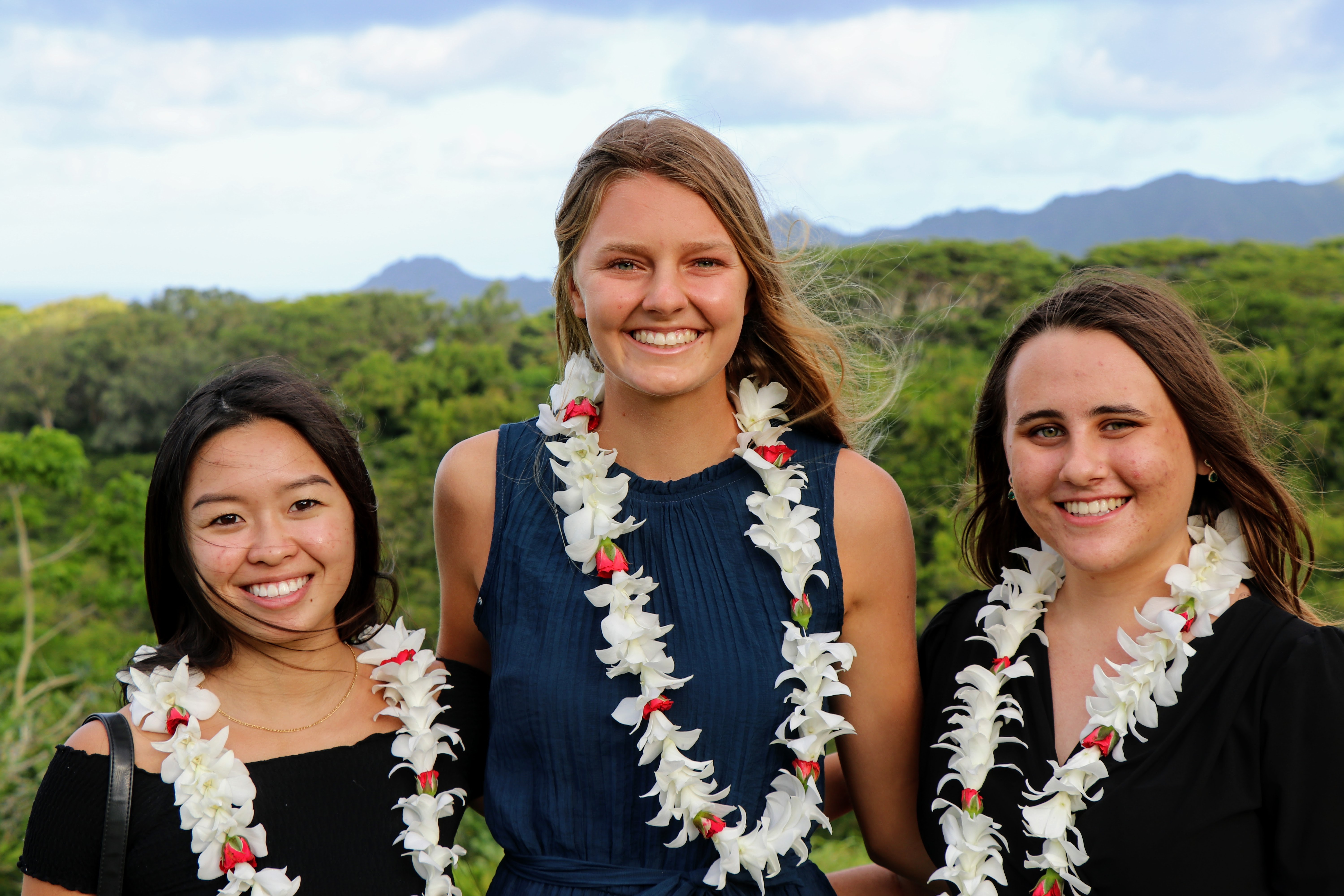 Zsa Zsa DuBose - Waimea High School

Zsa Zsa plans to study Economics at Trinity University, in San Antonio, Texas. She strives to lead by example and lives by the motto, 'go for it.' As such, she was actively involved in JROTC as Battalion Commander as well as Student Body Treasurer. Once she gets her degree, she would like to work in the government or the private sector.
Leonila Fulgencio - Kaua'i High School
Leonila plans to attend California State University at Long Beach with aspirations of studying nursing. In addition to graduating at the top of her class, she was involved with Health Occupations Students of America (HOSA), Nature Club, Leo Club, and the Kaua'i to College Bridge Program. She is passionate about helping others. During the pandemic, she was proactive in finding ways to serve, including sewing masks and coordinating a clothing drive at her school. Leonila is also the younger sister of 2019 scholar Mayumi Fulgencio.
Kepler Niccore - Waimea High School
Kepler will be attending Westmont College in Santa Barbara, California, where she plans to major in Applied Physics and Clinical Psychology with a minor in Creative Writing. Throughout high school, Kepler was a talented athlete, playing volleyball and soccer. She describes herself as an adventurist, creative, intentional, and is proud to be a part of the westside community/culture. She organized a 'pick-up' volleyball league during the pandemic to give kids an outlet while there were no school sports.