Bailee Taeza
2017 Grove Farm Scholar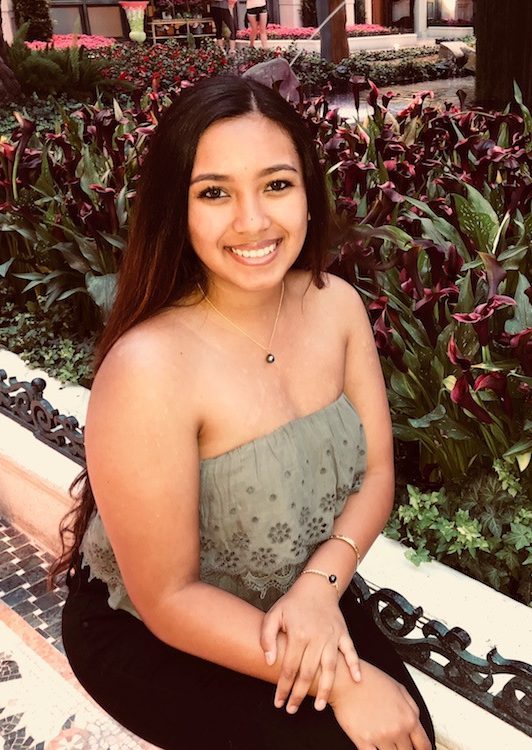 Bailee Taeza
Pacific University
Biology Major, Public Health Minor with an emphasis in Pre-Med
What motto best describes your outlook on life?
"Moe aʻe ke ala e ʻalo ai E hoʻolale mau nei" The pathway lies before us that we tread, Beckoning us ever forward
Lyrics from Kealiʻi Reichel's "Ka Nohona Pili Kai" has stuck with me since my senior year of high school. It reminds me that our journey has just begun and no matter how far we get in our lives there is always something new to be learned. The 'pathway' that lies before us never really reaches a conclusion and we should always continue to move forward.
What has being awarded the Grove Farm Scholarship meant to you?
By being awarded the Grove Farm Scholarship, I have been given the opportunity to further my education and continue working towards my goal and aspirations. It serves as a constant reminder that even though I am miles away that I will always have a community of people from back home that support me and will push me every step of the way.
What have you learned about yourself while you've been away?
Something I've learned about myself while being away is that no matter where I am or what situation I am put in, I will always put caring for other people and making sure they're okay before anything. Well, I guess that's just the Pre-Med in me.
What drives you?
First and foremost, my family has always been my motivation. They have worked tirelessly to shape me into the person today and there is nothing more that I could wish for other than continuing to make them proud. Secondly, my goal of returning home to give back to my community is another powerful drive in my life. I have always loved working with my community and I want to one day have the ability to continue this passion at a higher level as a doctor.
What gives you hope for the future?
My fellow Grove Farm scholars give me hope for our future. We have each been awarded this scholarship because we are unique, driven, and strive for success in our everyday lives. We are a mix of future STEM professionals, entrepreneurs, lawyers, engineers, and so much more. I believe that as a whole we will be able to make changes in this world for a better future.