History of
Giving
As a 501(c)(3) non-profit organization, the Grove Farm Foundation is focused on building communities through supporting educational enrichment opportunities; promoting employee volunteerism; enhancing and protecting the environment; assisting health and human service projects; and creating economic opportunities for Kaua'i's sustainable future.
Grove Farm Foundation
Initiatives
Grove Farm has been funding its 501(c)(3) charitable foundation with roughly $350,000 annually. The money is used for several charitable purposes, including supporting education through scholarships for Kauaʻi students. Other opportunities for our Kaua'i community include food drives for local parishes and VA office to aid the homeless, child care services, youth sports groups, and more.
Grove Farm Scholarship Program
The Grove Farm Scholars Program is one of the largest scholarships within the State of Hawaii. This merit-based scholarship is offered to local high school seniors graduating from one of Kaua'i's three public high schools -- Kapa'a High, Kaua'i High, or Waimea High -- who will be attending a four-year university or college. Each year, three scholarships are awarded, each valued at $20,000. Since the program's inception, Grove Farm has awarded $600,000 in scholarships.
Visit our Scholarship Program page to find more information on how to apply and previously awarded scholars.
Scholarship Program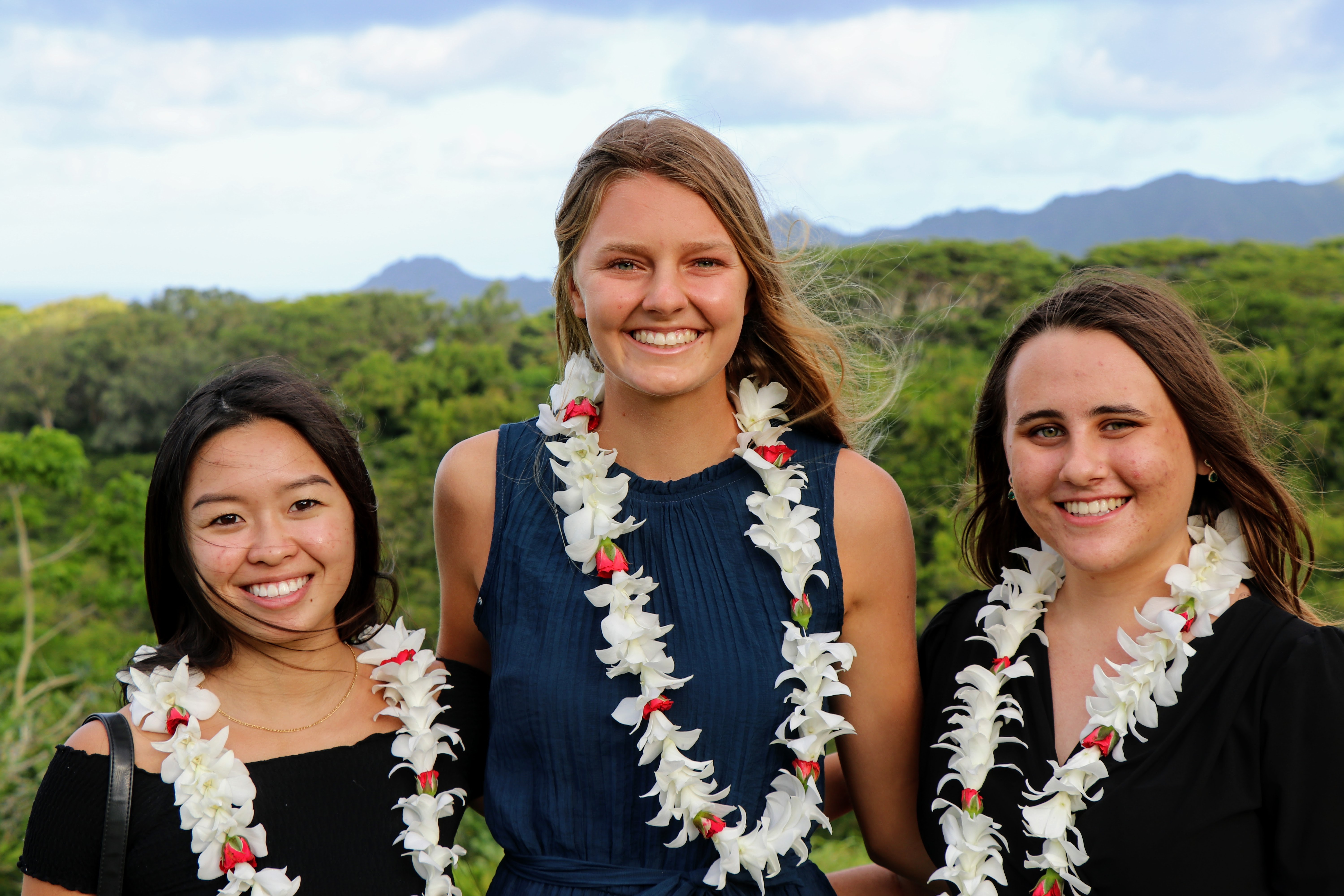 Participating in sports contributes to physical fitness, encourages teamwork, builds perseverance, teaches sportsmanship and much more. Grove Farm is proud to honor the legacy of Kauai's outstanding student athletes.
Keep up to date with our weekly picks by visiting our News page.
Team of the Week News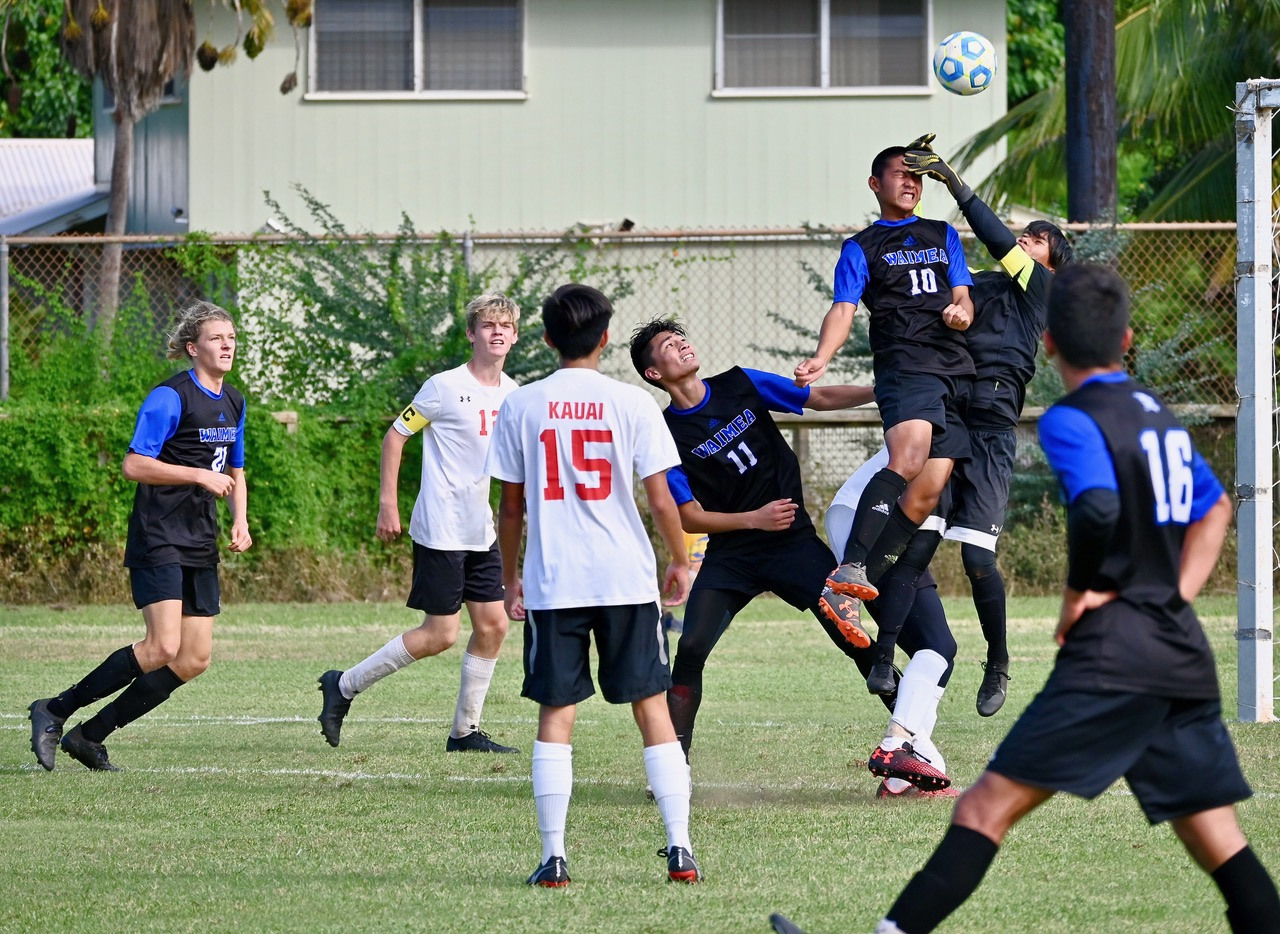 Grove Farm established an Employee Volunteer Grants Program to encourage employees to support Kaua'i's communities through the gift of valuable volunteer service. By personally investing their time and energy to further the cause of local non-profit organizations, Grove Farm employees are able to directly impact and positively influence Kaua'i's future.
Other
Community Efforts
Grove Farm is focused on preparing Kaua'i for a sustainable future by enhancing opportunities for current and future generations of island residents.  Through a holistic approach to building communities, Grove Farm is committed to a sustainable Kaua'i by investing in infrastructure, preserving our rich culture, supporting diversified agriculture, developing economic opportunities, enriching student education, and helping residents achieve their dreams of home ownership.
In honor of the recent retirement of Mr. Bill Arakaki, Grove Farm would like to make a $5,000 donation to Hale 'Opio to honor Bill's legacy as he leaves Kaua'i's educational system after serving 40 years in various capacities. Through his wife, Blanche, we have learned that Bill was passionate about many things but one initiative he wants to see continue is the "Mauka to Makai – Bully Free Kaua'i" program administered by Hale ʻOpio.

Grove Farm Foundation presented a $5,000 donation to the Emergency Room Department of the Samuel Mahelona Memorial Hospital. The Hospital was founded in 1917 by the Planter's Association as a memorial to Samuel Mahelona. Mr. Mahelona was the stepson of Albert Wilcox – the latter being the brother of Grove Farm's founder, George Norton Wilcox. In 2005, the emergency room was opened with the Mahelona Hospital, making it east and north Kaua'i's critical access hospital with much-needed 24-hour emergency services.

Principal Corey Nakamura of Wilcox Elementary School plans to use the donation towards the school's Social-Emotional Learning (SEL) program to ensure students learn how to be kind, to show respect, and to demonstrate perseverance and grit during these trying times and beyond. Principal Nakamura said, "Our budget has been reduced substantially this year, and we donʻt intend to do the usual level of fundraising through our PTSA. These funds will help each teacher create their own SEL program that will benefit their students."

Photo by Dennis Fujimoto/The Garden Island: Grove Farm is pleased to support the Zonta Club of Kaua`i Foundation with a gift of $5,000.00 as they celebrate your 30th year of serving Kaua`i's families in need especially during this difficult year. The Zonta Club of Kauaʻi is an organization that empowers women through community service and advocacy.

The Grove Farm Foundation gifted the Kaua'i Veterans Council and Museum an additional $5,000 to assist with the renovation of the Kaua'i Veterans Center's Silver-Bronze Star and the Purple Heart conference rooms.  The funds, which were presented to Commander Mary Kay Hertog, will also be used for continued renovation of the Kaua'i Veterans Museum. 

Principal Jason Yoshida of King Kaumualiʻi Elementary School said, "There is a clear need to help with educational support for the students of King Kaumualiʻi and to keep everyone safe in the process." The school will use the donation for after-school tutoring support and plexi-guards for their staff.

Kōloa Elementary School Principal Leila Kobayashi says the donation will help the school build a roof over their outdoor stage to allow additional outdoor learning and eating spaces, to purchase more recess equipment to reduce exposure caused by sharing, and to install hand sanitizing stations.

We are pleased to support Chiefess Kamakahelei Middle School's Riparian Habitat Restoration and Stewardship Project. Principal Jean Morris said, "The project aims to restore a habitat near the school grounds and promote sustainable agriculture while providing an outdoor classroom setting – especially important during Covid-19." Grove Farmʻs President & CEO Warren Haruki said, "This project brings to life initiatives that support sustainable water and sustainable food while entwining the importance of culture." These initiatives align with Grove Farmʻs vision of Building a Sustainable Kauaʻi.