History of
Giving
As a 501(c)(3) non-profit organization, the Grove Farm Foundation is focused on building communities through supporting educational enrichment opportunities; promoting employee volunteerism; enhancing and protecting the environment; assisting health and human service projects; and creating economic opportunities for Kaua'i's sustainable future.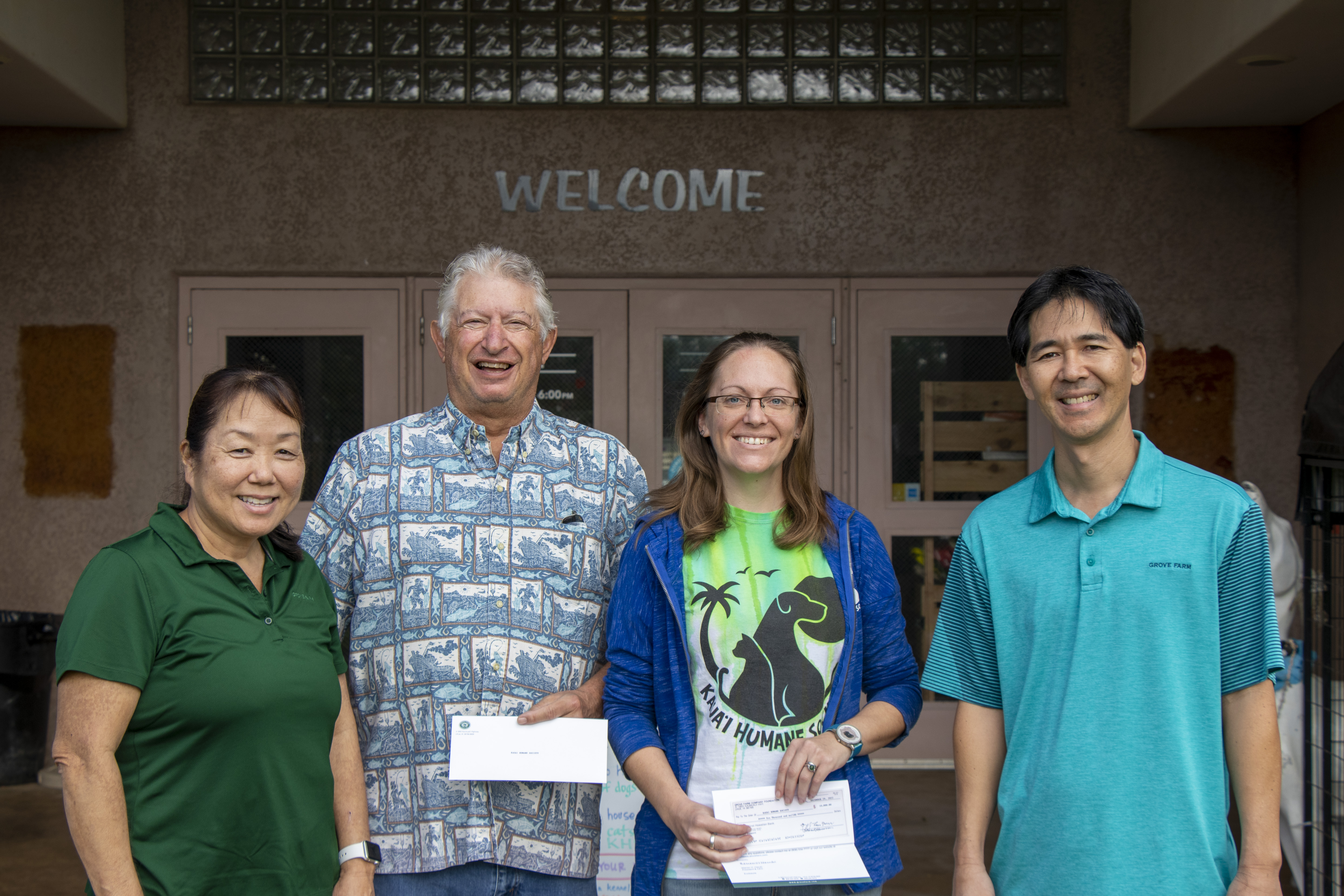 Grove Farm Foundation
Initiatives
Grove Farm has been funding its 501(c)(3) charitable foundation with roughly $350,000 annually. The money is used for several charitable purposes, including supporting education through scholarships for Kauaʻi students. Other opportunities for our Kaua'i community include food drives for local parishes and VA office to aid the homeless, child care services, youth sports groups, and more.
Grove Farm Scholarship Program
The Grove Farm Scholars Program is one of the largest scholarships within the State of Hawaii. This merit-based scholarship is offered to local high school seniors graduating from one of Kaua'i's three public high schools -- Kapa'a High, Kaua'i High, or Waimea High -- who will be attending a four-year university or college. Each year, three scholarships are awarded, each valued at $20,000. Since the program's inception, Grove Farm has awarded $600,000 in scholarships.
Visit our Scholarship Program page to find more information on how to apply and previously awarded scholars.
Scholarship Program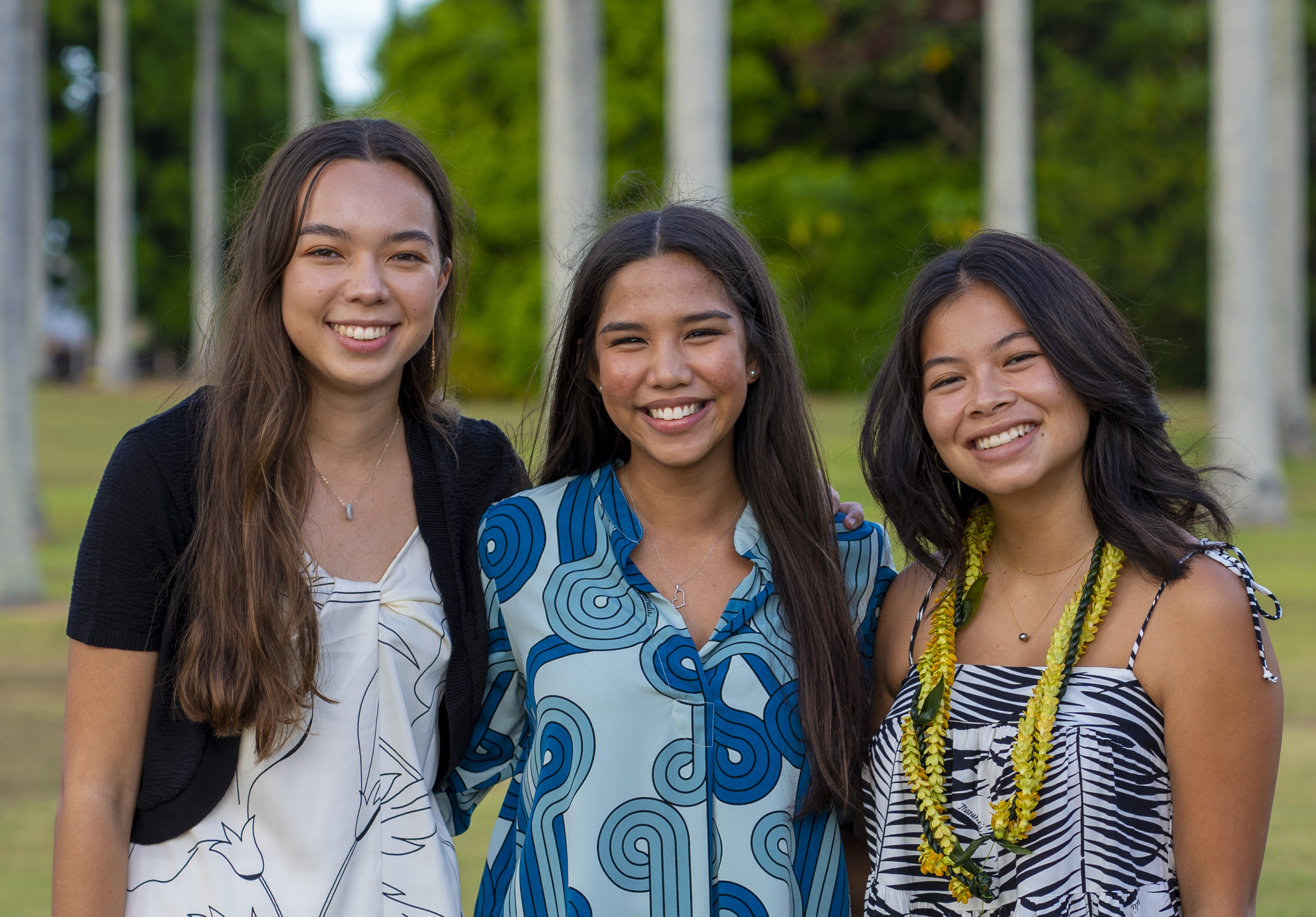 Grove Farm established an Employee Volunteer Grants Program to encourage employees to support Kaua'i's communities through the gift of valuable volunteer service. By personally investing their time and energy to further the cause of local non-profit organizations, Grove Farm employees are able to directly impact and positively influence Kaua'i's future.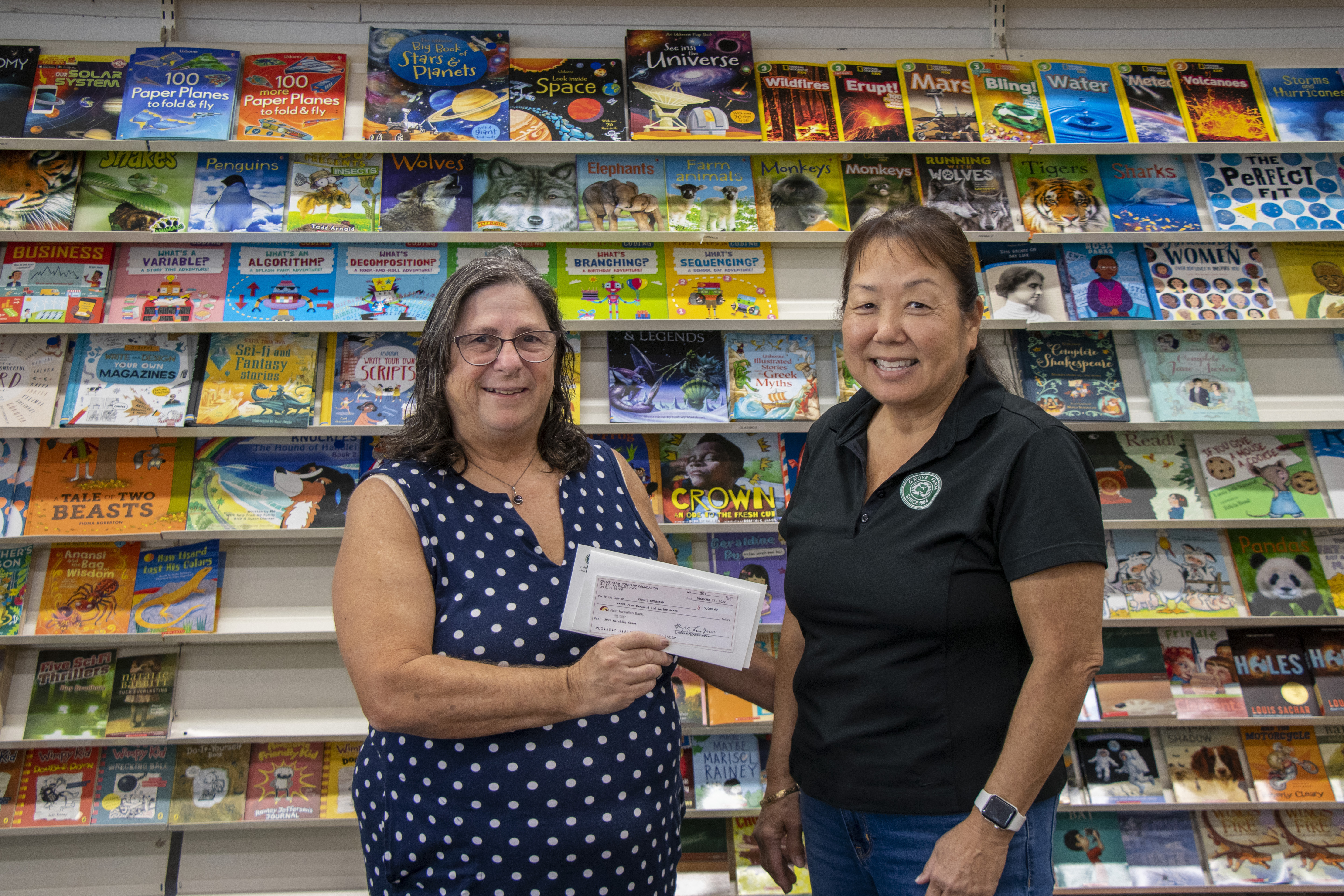 Other
Community Efforts
Grove Farm is focused on preparing Kaua'i for a sustainable future by enhancing opportunities for current and future generations of island residents.  Through a holistic approach to building communities, Grove Farm is committed to a sustainable Kaua'i by investing in infrastructure, preserving our rich culture, supporting diversified agriculture, developing economic opportunities, enriching student education, and helping residents achieve their dreams of home ownership.
In honor of Dr. Monty Downs and his many years of serving the community as an Emergency Room Doctor, along with the countless community service hours, Grove Farm Foundation is proud to support the efforts of Kauaʻi Hospice and their important work they do for Kauaʻi families.

We are proud to support the efforts of Heart Ranch on Hawaiʻi Island. The non-profit organization hosts kids for a 6-week program and gives them therapeutic opportunities to work on a ranch.

Congratulations to Kōloa Elementary School for winning the Recipe Roundup Contest! Santa stopped by the school today to surprise Principal Leila Kobayashi with the news!

We are more than happy to be a supporter of the Koloa Youth Baseball Association this year as one of their fenceline sponsors! The association saw 54 kids, four managers, 15 coaches, and six team moms in two different age groups this past season. Thank you, Ray, for everything that you do for the kids in Kōloa. Here's to another fun season in the future!

In honor of the recent retirement of Mr. Bill Arakaki, Grove Farm would like to make a $5,000 donation to Hale 'Opio to honor Bill's legacy as he leaves Kaua'i's educational system after serving 40 years in various capacities. Through his wife, Blanche, we have learned that Bill was passionate about many things but one initiative he wants to see continue is the "Mauka to Makai – Bully Free Kaua'i" program administered by Hale ʻOpio.