It Started With
Sugarcane
Grove Farm's roots started in a grove of kukui trees which was eventually replaced with sugarcane. Sugar brought people of diverse ethnicities to the island in search of a better life. The land and water provided for the people and the communities they lived in. As this crop faded, diversified agriculture filled the empty sugar fields.

Committed to
Our Local Farmers
| | |
| --- | --- |
| Supporting and encouraging our local farmers increases food security, provides fresh produce, and bolsters our economy. Food security is one of the most important aspects of living on an island. Currently, about 85% of food in Hawai'i is imported. Growing various fruits and vegetables on Kaua'i ensures that the community can be fed with high-quality produce. Buying local food means supporting a hardworking farmer or rancher while also reducing the carbon footprint caused by shipping transports. That money is recycled into the local community and stimulates economic growth for the island. | |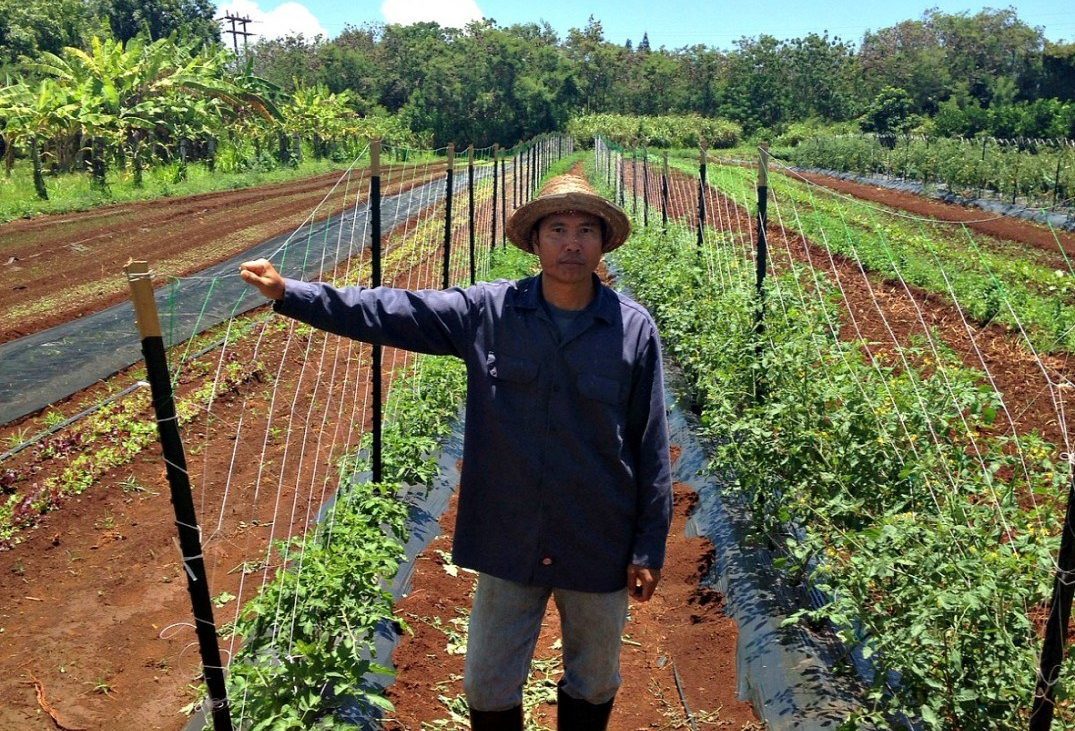 Sustainable Food Projects
Today, Grove Farm remains committed to our local farmers through the diversified use of our 12,500 acres dedicated as Important Agricultural Lands. This means that the land can't be used for anything else but agriculture. Most of these lands are currently being leased out to farmers, tropical flower growers, cattle ranchers, and native plant nurseries.
Through its long history Grove Farm has always encouraged diversified agriculture -- growing crops like pineapple, ti, macadamia nuts and lychee; or leasing land to farmers growing crops such as flowers, papaya, Hawaiian pia or arrowroot as well as small cattle operations.
Besides providing suitable lands for agricultural use, Grove Farm continues to maintain the plantation era water infrastructure to provide for the agricultural leases.

Read Our Farmer Stories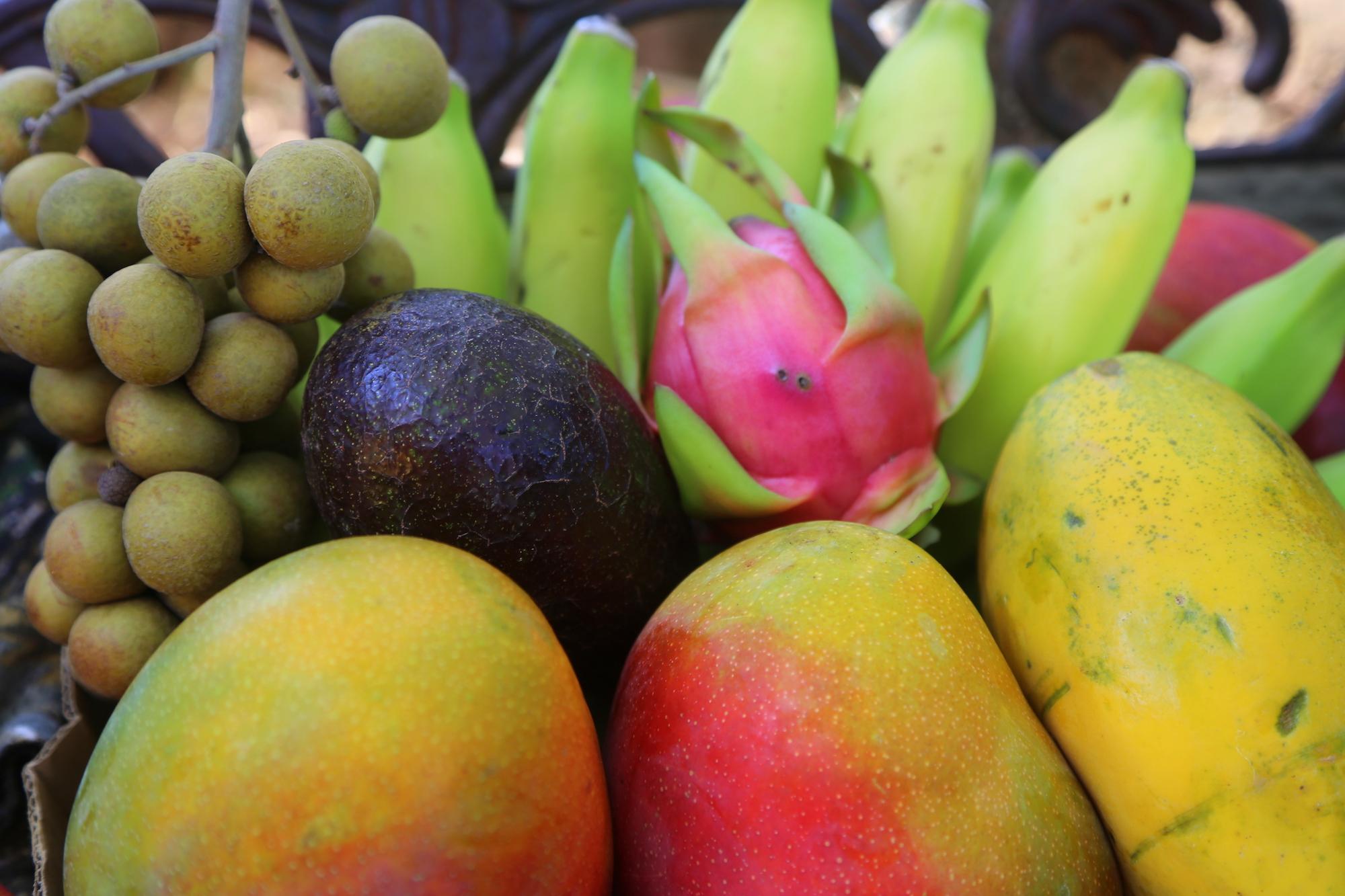 Another alternative use of the land and water is through research and development. One of these initiatives was an innovative algae research project aimed to make affordable fuel from the natural oils in certain varieties of algae. Partners SAIC (Science Applications International Corporation) and General Atomics worked under a grant from the Defense Advanced Research Project Agency.
Their goal was to conduct the basic research that would lead to the ability to efficiently produce military jet fuel (JP-8) from oil-rich crops produced by agriculture or aquaculture.
The project was built next to the Kaua'i Island Utility Cooperative's Kapaia power plant so that it could use the carbon dioxide from the power plant exhaust to feed the algae. By the time the project wrapped up in 2012, it had proven the concept.
The plant is now operated by Global Algae Innovations. They are constantly conducting research to create new products like plastic alternatives and nutrient-rich products.
Global Algae's Site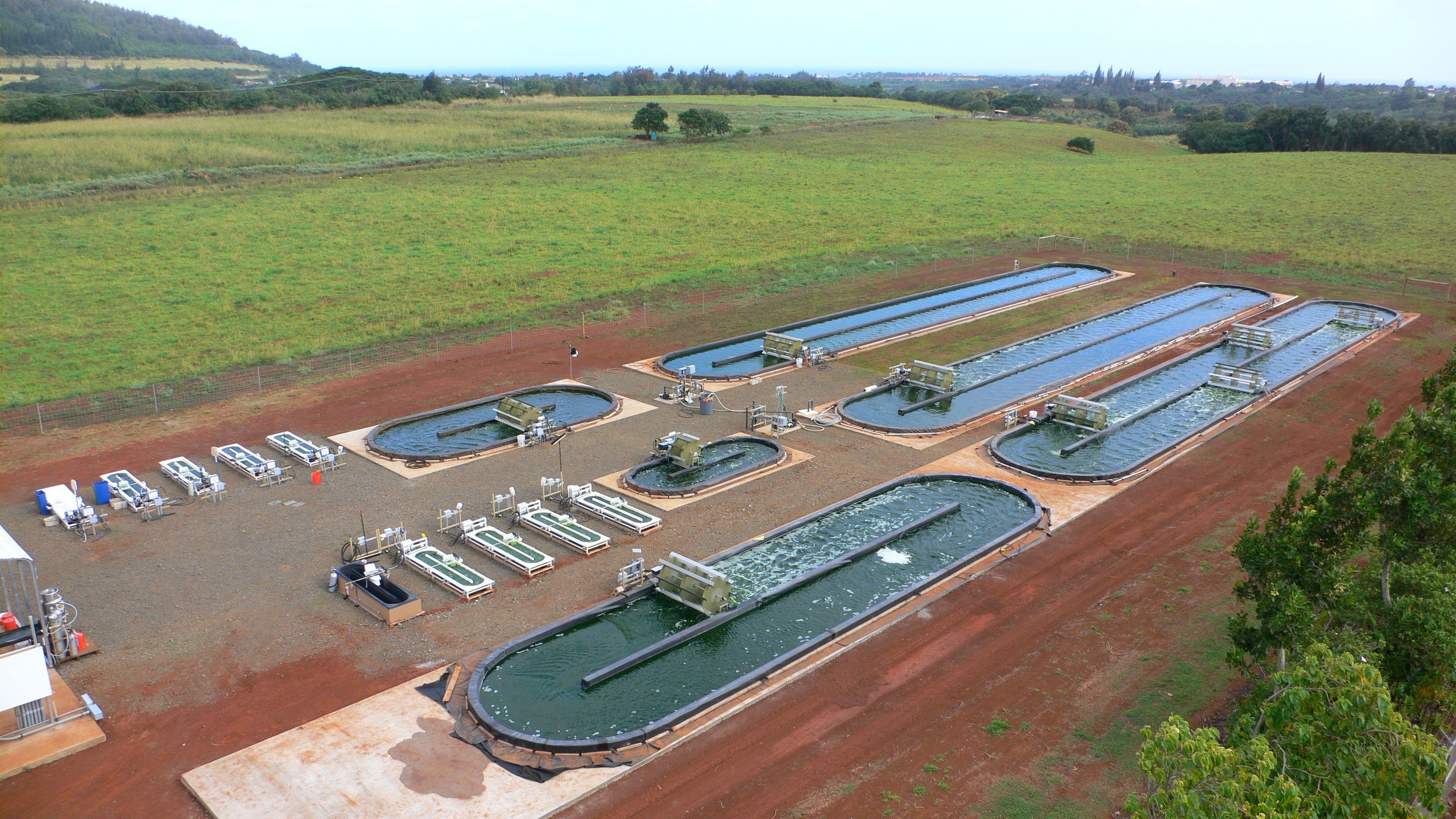 Other Sustainability Initiatives
Grove Farm's vision is to build a sustainable Kaua'i by being a leader in social entrepreneurship and island-enhancing activities while remaining deeply committed to preserving the island's cultural and historical linkages - whether it be through the preservation of historic sites, promoting alternative energy sources, supporting agriculture and food production, education and propagation of plants, encouraging a healthy lifestyle or protecting water sources.
Learn about other initiatives