Diversified Land Uses and Leases
Smart Growth
Principles
Offering a range of housing opportunities with mixed land use and walkable neighborhoods is an important aspect of Grove Farm's Lihuʻe-Puhi Master Plan Community. These Smart Growth principles include a choice of housing opportunities. such as single-family dwellings like Hokulei Estates, multi-family units such as Halelani and Hoʻokena, duplexes including Regency at Huleia and Halemalu, and an assisted living community with the Regency at Puakea. All of these residential homes are within close proximity to the middle school, community college, restaurants, retail establishments, offices, and recreational activities.
The Puakea development in Lihue will include just over 100 beautiful residential lots along the Puakea Golf Course, similar to the Pikake residential project. The prime central Kaua'i location is close to many services, commercial and civic areas, and some will offer views of the Nawiliwili Harbor, Kalapaki Bay, the Pacific Ocean, Huleʻia River, Niumalu Valley or the majestic Haupu Mountain range. Grove Farm's subdivisions are always developed with the local resident in mind whereby shared appreciation liens are implemented to deter speculation.
Diversified Land Uses and Leases Areas
Commercial and Industrial Development
In 1978, Grove Farm developed the Kukui Grove Shopping Center. Commercial Village was developed next to the shopping center and includes the movie theater, restaurants, retail establishments, and numerous offices. Kukui Grove Shopping Center was sold in 2005 and still remains the largest retail center on the island.
Grove Farm continued to develop around Kukui Grove. Costco, The Home Depot, and Village West, where KIUC, Kauaʻi Toyota, and many other businesses are located, were established during the 1990's and 2000s. The latest development is Hokulei Village, home to Safeway, Petco, and Jack In The Box.
Puhi Industrial Park was developed to meet the great demand for industrial space. The park is the home to numerous industrial businesses, the State of Hawaii Department of Transportation, Kauaʻi Ice, and Mark's Place restaurant.
Anyone with questions regarding commercial fee simple opportunities should contact Grove Farm for additional information at (808) 245-3678, ext. 2541. Please keep in mind that Grove Farm will be able to better serve you, the more specific the request the better.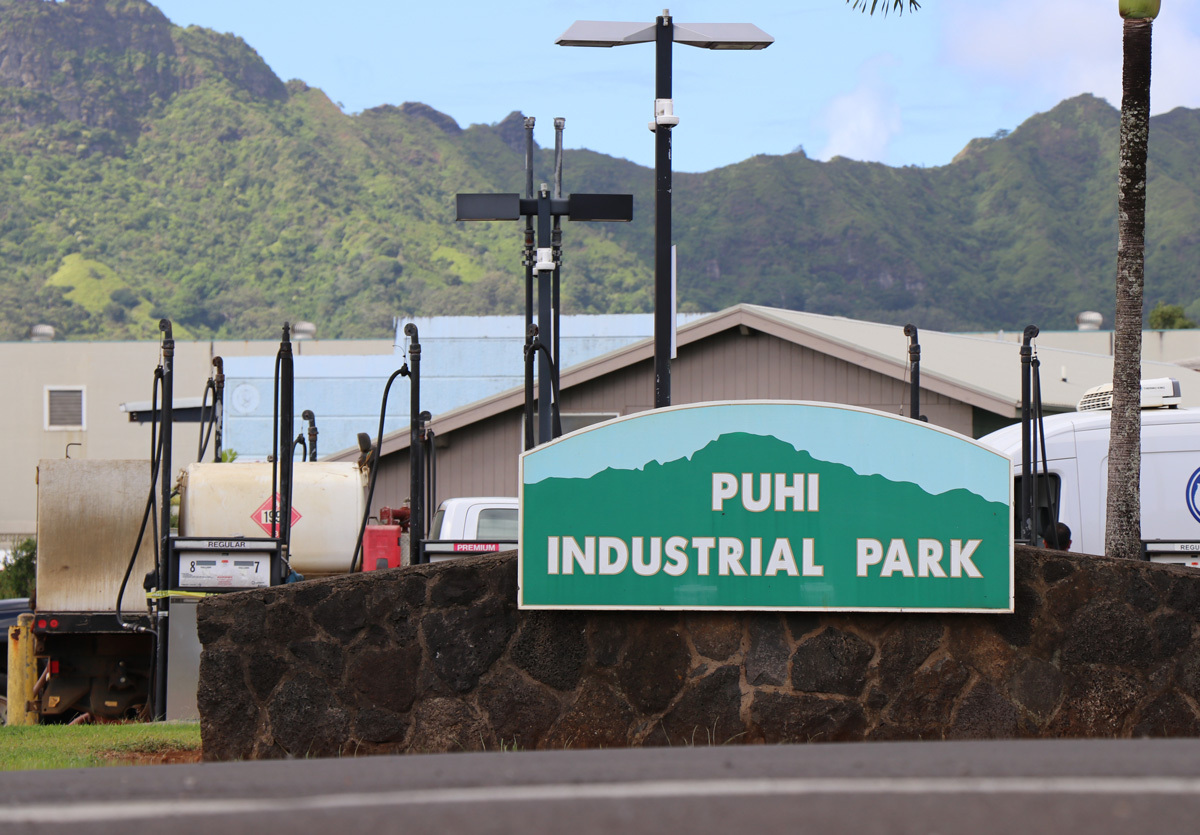 Education is vital to creating a sustainable community and remains Grove Farm's major focus. Grove Farm donated over 200 acres in Puhi for the Kauaʻi Community College. Punana Leo and Kawaikini Charter School have also been established on the campus and Grove Farm provided the additional water allocation for Kawaikini. Grove Farm donated 38 acres of land to Island School, three acres to expand King Kaumuali'i Elementary School, 14 acres to Chiefess Kamakahele Middle School, and 12 acres will be dedicated to the State for a future school in Lihuʻe on the east side of Ahukini Road going makai.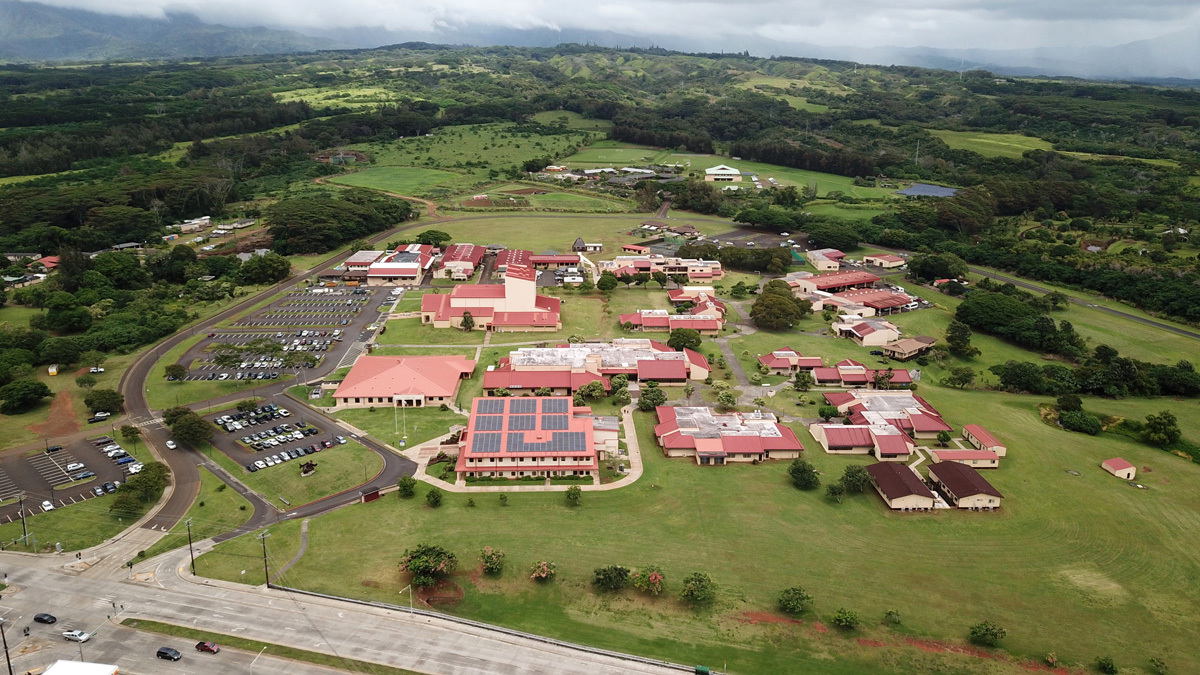 Through Grove Farm's Lihuʻe-Puhi Master Plan, seven acres of park space, next to Chiefess Kamakahelei Middle School, were provided where the YMCA and Kauai Philippine Cultural Center are now located.
In Hanamaʻulu, Grove Farm donated five acres of land for the County of Kaua'i to develop the Adolescent Treatment and Healing Center. The 16,000-square-foot complex has room for 16 adolescents, classrooms, a certified kitchen, and an outpatient wing.
Grove Farm will also dedicate three acres to the County of Kauaʻi near King Kaumualiʻi Elementary School for the planned development of a neighborhood community center.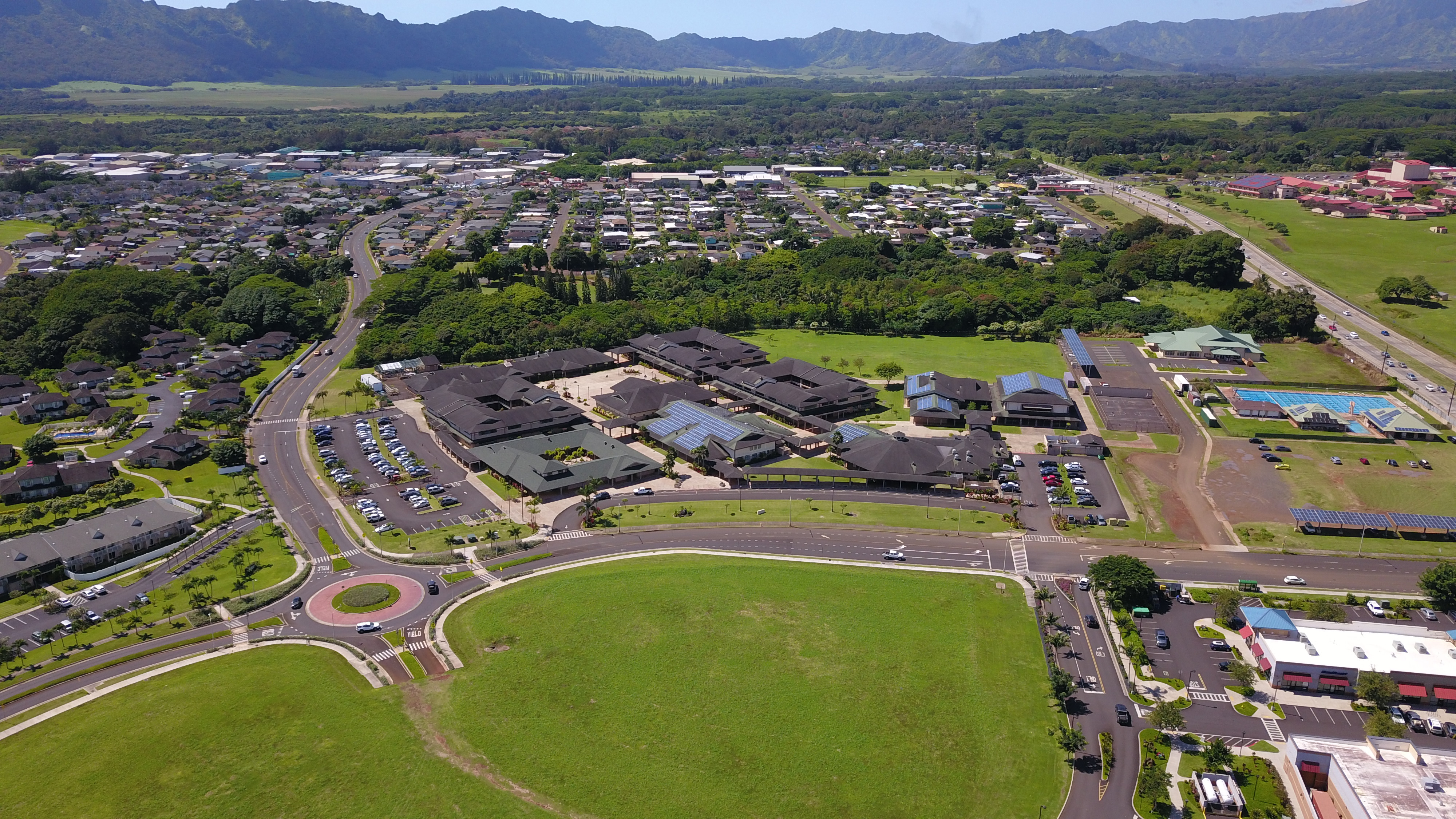 Designed by architect Robin Nelson, Puakea is open to the public as a daily fee golf course. The course is resort quality and built on more than 200 acres of historic property, which was once sugar cane lands.
Puakea debuted as a 10-hole golf course in 1997. Puakea was named among the "Top 10" nine-hole facilities in the USA by Sports Illustrated in its October 27, 1997 edition. On July 1, 2003, Puakea Golf Course reopened as an exciting new 18-hole layout with a new driving range, putting green and spacious short-game practice area. Puakea is currently managed by Aloha Golf's Fran Roach, who has more than 18 years of experience as a General Manager in the golf industry and 30 years as a Class "A" member of the PGA of America.