Sustainable Historic Sites
Appreciating
Kauaʻi's History
For Grove Farm, the long days of laboring to build the Kapaia Tunnel with hand tools, or engineering and constructing the Waita Reservoir would all be forgotten. Without this valuable water resource, farmers would not be able to tend to their crops and ranchers would not be able to feed their animals. Plus, there would be no clean drinking water for ourselves!

Historic Sites
Need to be Preserved
Preserving the history and uniqueness of our island's historic sites enables us to understand and appreciate our roots and where we came from. It helps us learn and guides our decisions for the future.
Unique locations such as the Waimea Canyon, the Kalalau Valley, the Na Pali coastline, the Fern Grotto, Spouting Horn, Waiʻaleʻale, century-old tunnels and waterways, historic buildings and landmarks such as the Russian Fort in Waimea, the Hanapepe salt ponds, rice and taro fields, and numerous heiau are integral pieces of the island's history and culture.

Sustainable Historic Sites Projects
Grove Farm is committed to preserving its historic sites and areas which are rich in cultural significance. We believe that understanding, embracing and preserving historic sites leads to a richer community and better quality of life.
Nestled along the south shore of Kauaʻi, the Makauwahi Cave Reserve (MCR) is an archaeological treasure. MCR is Hawaiʻi's largest limestone cave as well as one of the most abundant fossil sites in the entire Pacific region. About 400,000 years ago, a network of cave passages were carved by groundwater in coarse limestone formed from hardened sand dunes.
Within Makauwahi Cave is a sinkhole that was the site of a prehistoric lake that formed inside the cave after its ceiling collapsed about 7,000 years ago. The lake's water has a neutral pH level of 7, preserving its ancient fossils and artifacts. This rich scientific site began to be discovered in 1992 by Dr. David and Lida Pigott Burney. Since the Burneys' initial discovery, Makauwahi Cave has become internationally recognized as a model for paleoecology and its application on restoration and learning activities. Many keiki have visited this site as part of their hands-on learning experience with the Grove Farm Educational Modules and other private tours.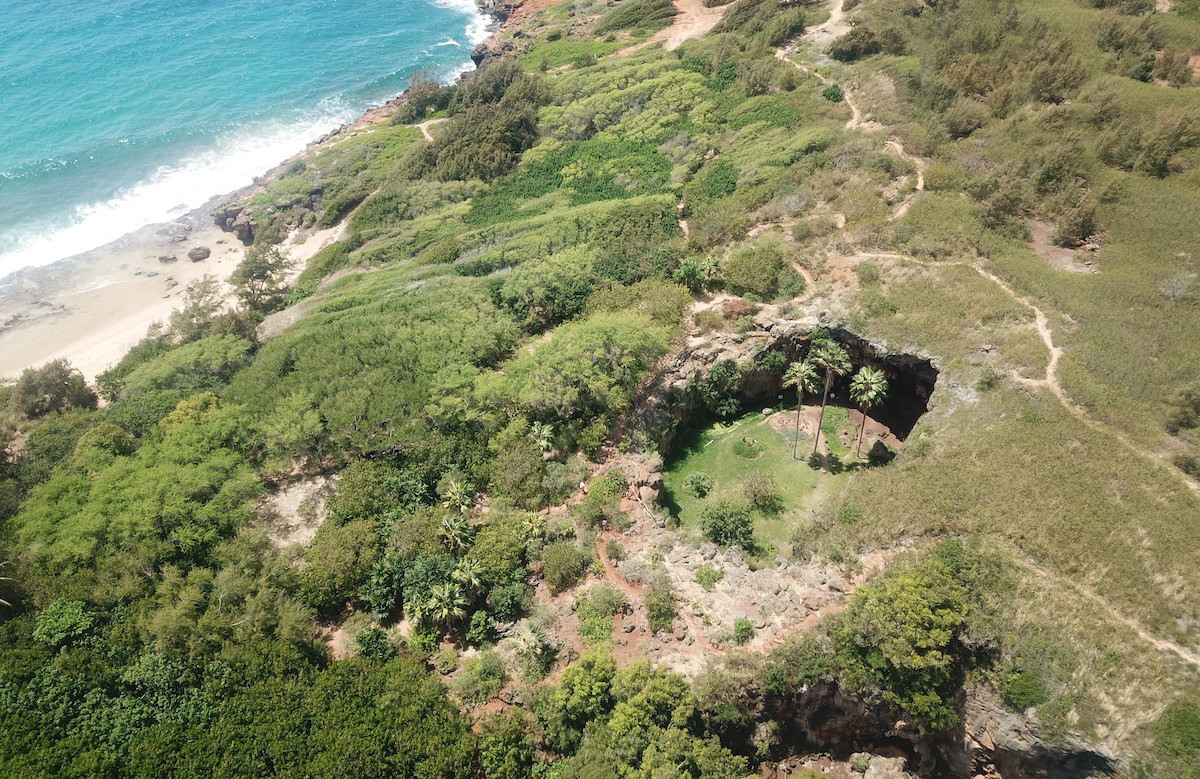 Adjacent to the Makauwahi Cave Reserve (MCR) is a forest containing over 100 species of native plants. Plants such as 'Ulu, Lauhala, Loulu, and many more all thrive in what is referred to as the 1,000 Year Forest, since the records of life from the Makauwahi Cave date back 1,000 years. The archeological discoveries of the Makauwahi Cave uncovered the vegetation and wildlife – such as the Kōloa duck and the endangered ʻalae ʻula (red moorhen) -- that once thrived in this coastal area. Kalo loʻi are also thriving and students have learned sustainable practices by planting native vegetation in the lands adjacent to MCR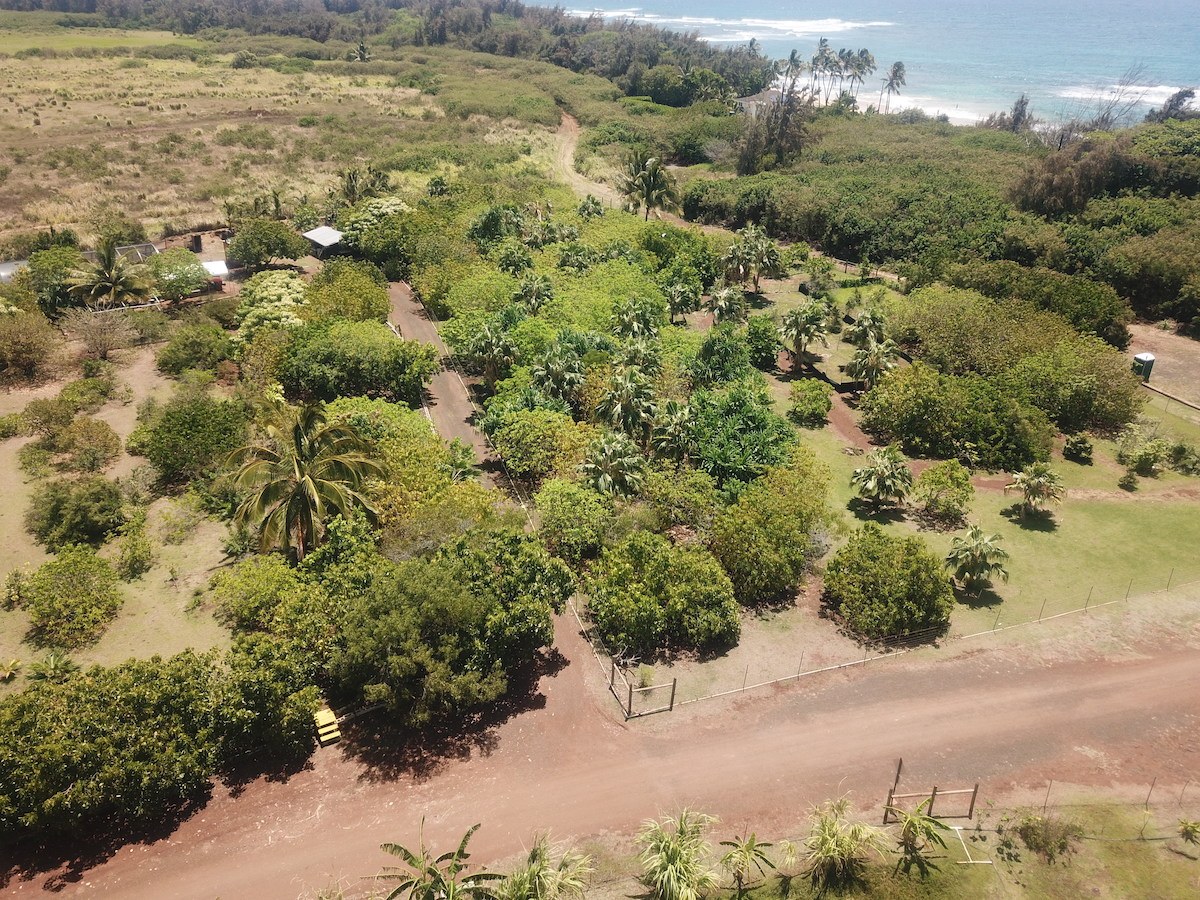 Iliahi, or sandalwood, once thrived on the hillside surrounding the home of the Lihu'e Plantation Company's former manager, Caleb Burns. Built in 1933, the property offers a panoramic view of the sugarcane fields. The home was designed by renowned architect C.W. Dickey and while it showed its age and withstood several powerful hurricanes, Grove Farm was compelled to preserve this grand historic home by restoring its rare 'ōhiʻa wood floors, rock chimneys and pillars, and the surrounding yard and landscape.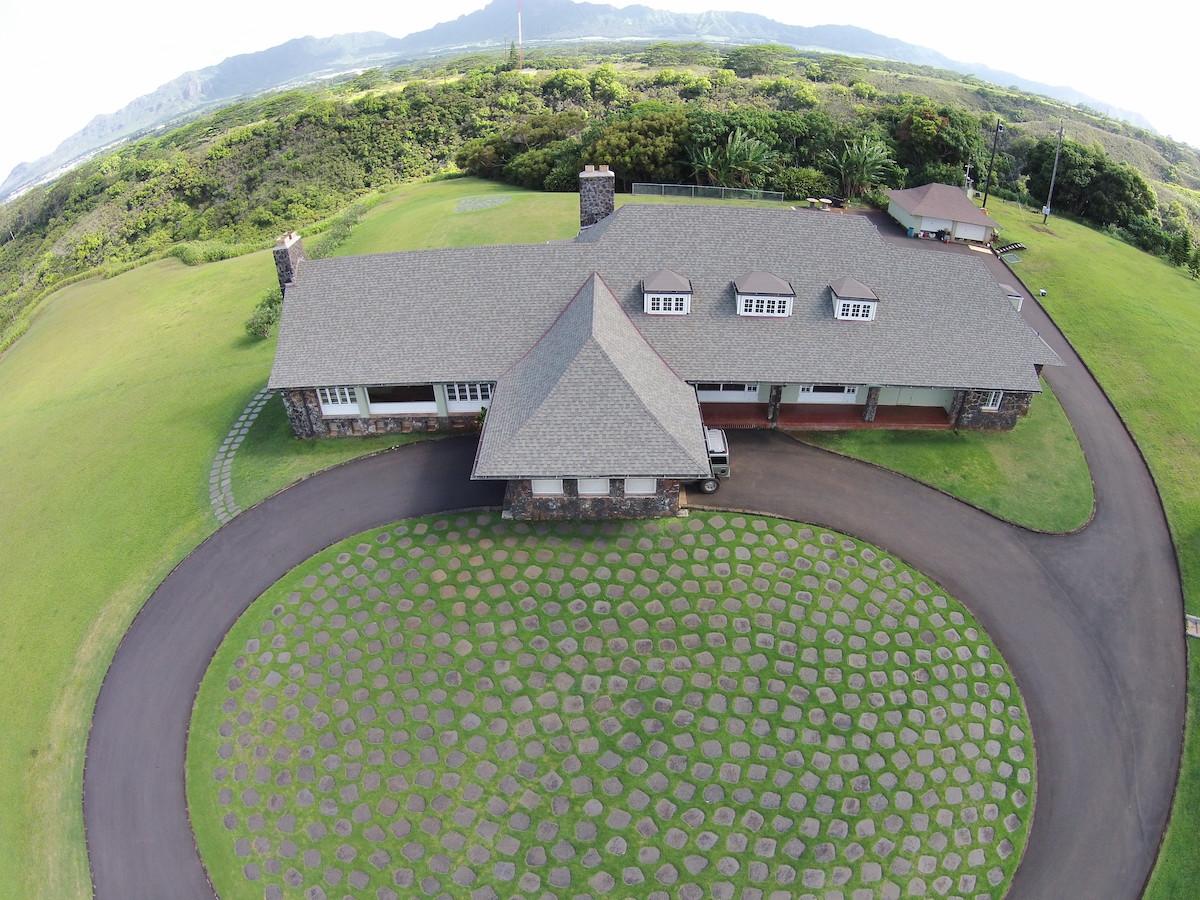 Plantation Era Infrastructure
For well over 150 years, Grove Farm has operated, maintained, and enhanced a series of legacy water infrastructure that serve the Kauaʻi community. Given the central location of the Grove Farm lands, this water infrastructure, such as the Waita and Kapaia Reservoirs, are critical to the island's sustainability.
The legacy water systems were designed primarily for sugar production by Lihu'e Plantation, Grove Farm, and Kōloa Plantation. In addition to the agricultural uses, it also provides drinking water, hydro-electric power production, and irrigation for small farms, biomass producers, the Lihuʻe Airport gateway, commercial areas, and ranching. All of these activities are protected uses under the state's Water Code and are also critical components in building a sustainable Kauaʻi.
The Wilcox Tunnel was completed in 1949 through the Haupu Mountains. This allowed trucks to efficiently transport sugar cane to and from the Kōloa Mill for processing and to transport raw sugar to the Nawiliwili Harbor for shipping to the West Coast. Our lessee, Kauai ATV, also uses this historic tunnel as part of their ATV adventure tour.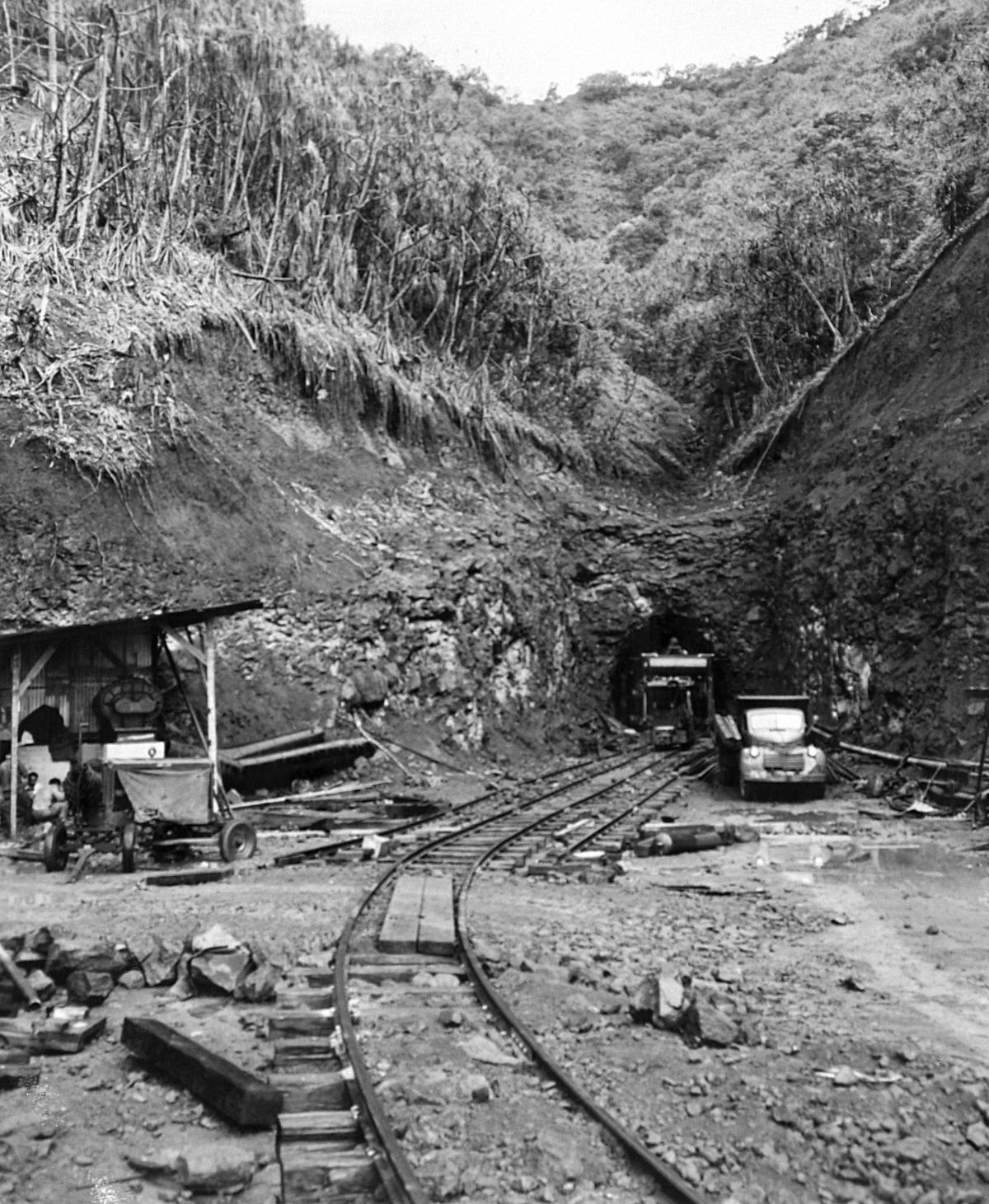 The Grove Farm office is located in Puhi, along Kauaʻi's Kaumualiʻi Highway. It was built in the early 1930's and served as the company's administrative offices, much as it does today. In fact, Hib Case, who is the grandfather of Grove Farm's owner Steve Case, once occupied one of the offices as the company's Treasurer. Reminders of the past such as the vault which once served as the plantation worker's bank, and the original horse hitching post still remains as part of the office complex. Our office hallway contains a gallery of photos and memorabilia from the past to the present, capturing Grove Farm's evolution and innovation throughout its 150+ years of existence.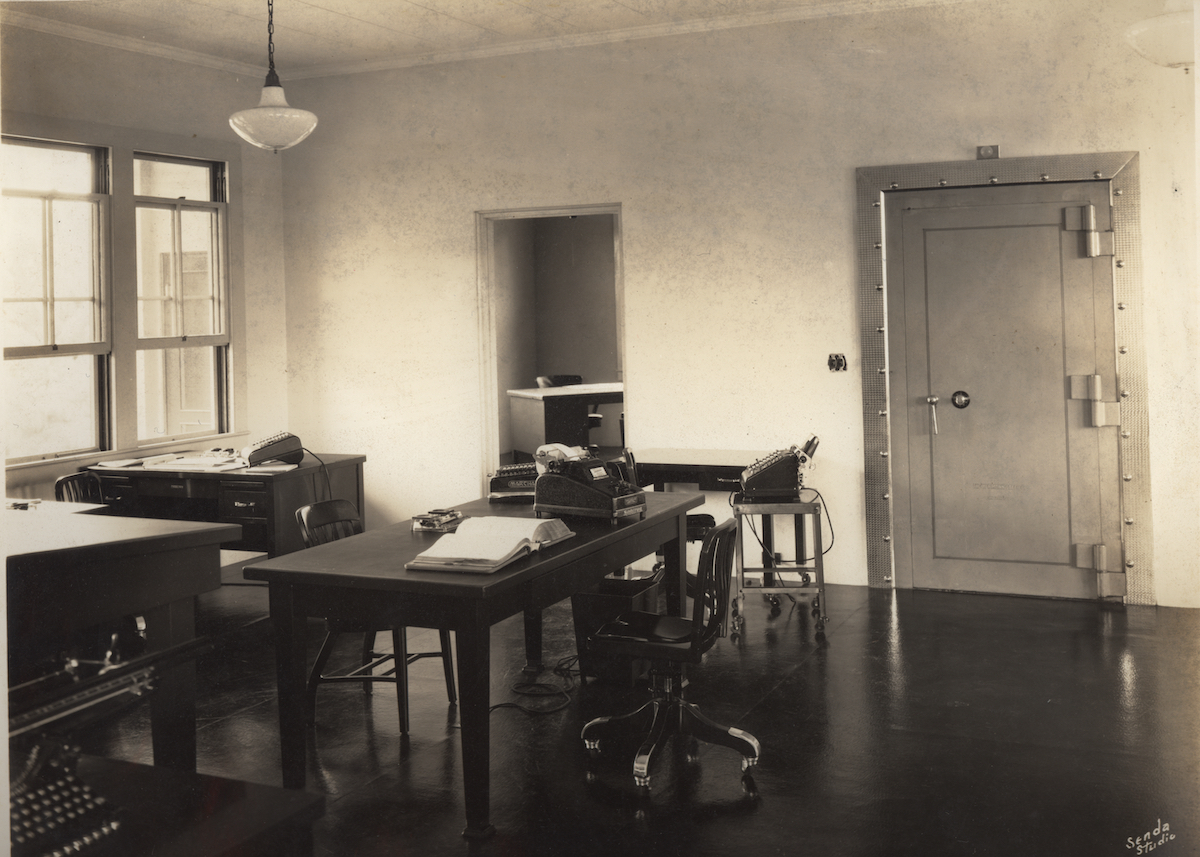 Other Sustainability Initiatives
Grove Farm's vision is to build a sustainable Kauaʻi by being a leader in social entrepreneurship and island-enhancing activities while remaining deeply committed to preserving the island's cultural and historical linkages - whether it be through the preservation of historic sites, promoting alternative energy sources, supporting agriculture and food production, education and propagation of plants, encouraging a healthy lifestyle or protecting water sources.
Learn about other initiatives