News
Grove Farm Foundation
Grove Farm Foundation Donates $5,000 to the Samuel Mahelona Memorial Hospital E.R. Department
Sharyl Lam Yuen and Todd Ozaki, representing the Grove Farm Foundation, presented a $5,000 donation to the Emergency Room Department of the Samuel Mahelona Memorial Hospital. Accepting the check to the Mahelona Auxiliary were Liza Trinidad, Long-term Care Operations Manager and Lisa Overmeyer, Registered Nurse with the Emergency Room Department.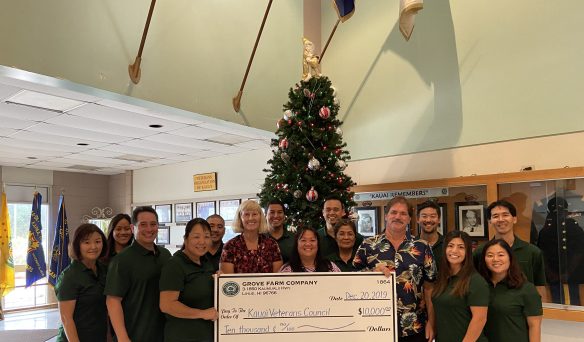 Grove Farm Foundation
Grove Farm Foundation Commits to Help Veterans
The Grove Farm Foundation gifted the Kaua'i Veterans Council and Museum $10,000 to assist with the renovation of the Kaua'i Veterans Center's Silver-Bronze Star and the Purple Heart conference rooms. The funds, which were presented to Commander Mary Kay Hertog, will also be used for the much-needed renovation of the Kaua'i Veterans Museum.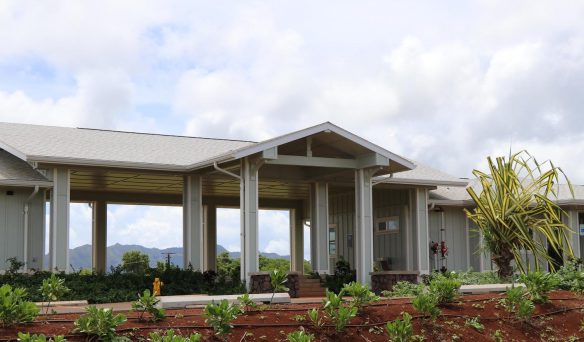 Sustainability
Adolescent Treatment and Healing Center Set to Open
After 14 years, the vision of the late Mayor Bryan Baptiste of a treatment and healing center for Kaua'i's youth has come to fruition. Under the leadership of former Mayor Bernard Carvalho and his administration, the Adolescent Treatment and Healing Center was blessed in December 2019.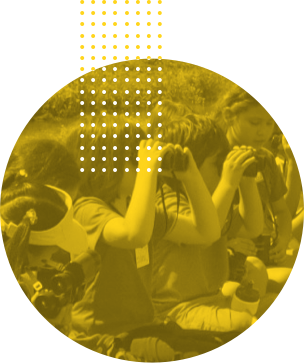 Strengthening our Keiki's
Connection to Kaua'i
Grove Farm is committed to the education of our youth. Classes from various elementary, intermediate, and high schools embark on a multi-day excursion to different sustainable sites around Kauaʻi to learn first-hand about sustainability initiatives on our island from experts in the field.

Our Educational Modules Program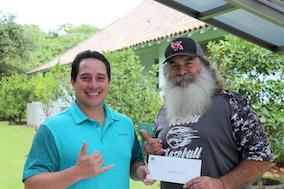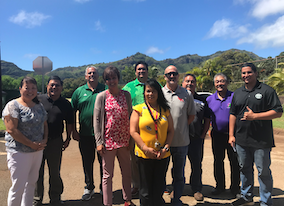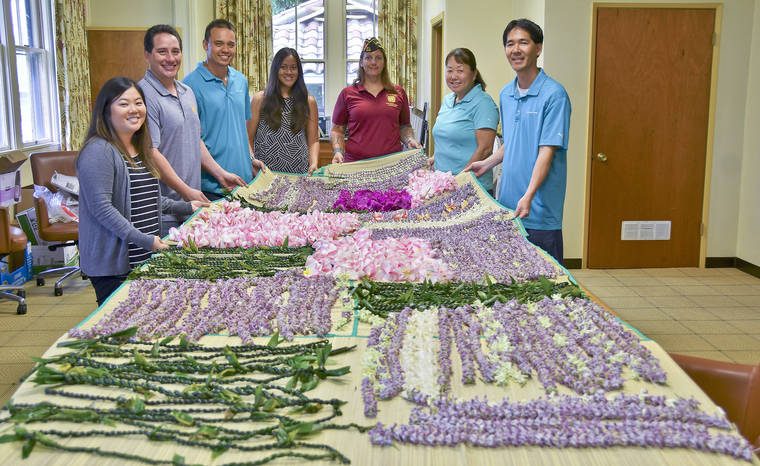 Building Communities
Through Leadership
The Grove Farm Foundation has been giving back to the Kaua'i community in numerous ways. As a 501(c)(3) non-profit organization, the Grove Farm Foundation is focused on building communities through supporting educational enrichment opportunities; promoting employee volunteerism; enhancing and protecting the environment; assisting health and human service projects; and creating economic opportunities for Kaua'i's sustainable future.
Grove Farm Foundation