Melia Okura
2016 Grove Farm Scholar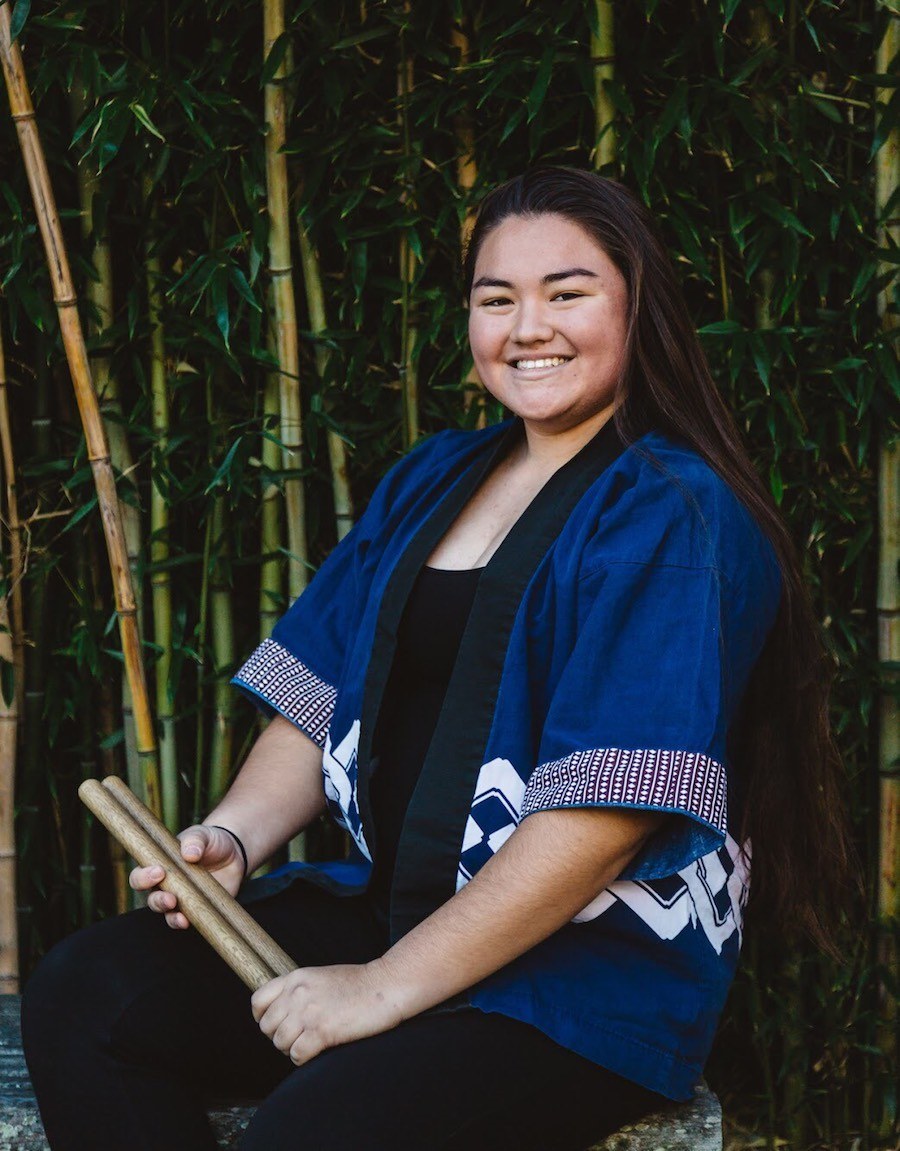 Melia Okura
Brown University
Computer Information Sciences
What motto best describes your outlook on life?
Do not dwell too much on what you do not have or what you cannot do, focus on what you do have and what you can do.
What has being awarded the Grove Farm Scholarship meant to you?
Being awarded the Grove Farm Scholarship has meant that I had been given the golden opportunity with which I would have the chance to pursue a higher education at an amazing institution such as Brown University. These days, one of the biggest challenges students face is not which school they'll pick or how they are going to study for classes, but how they are going to pay for their education. I have to admit, I was extremely worried if I would be able to go to Brown when I had been accepted, but the Grove Farm scholarship definitely gave me the financial boost I needed to achieve my goals and reach my true potential. Besides the monetary scholarship, being awarded the Grove Farm Scholarship also meant that there were people, whom had read my application and talked to me in the interview, who believed in me and my ambitions enough to select me for the scholarship. Knowing that there are people who believe in me truly motivates me to do my best in college.
What have you learned about yourself while you've been away?
Growing up in Hawaii had a positive impact on how I interact with others. Going to college often means that you are going to a brand-new place with all sorts of people you have never met and it's a good opportunity to meet all sorts of people. I have had a blast so far in making new friends. In my first year, I was familiar and had talked to every person that lived on my floor, and I thought that that was just normal, because you are living with these people, it's only natural that you get to know them. However, my friend who also lived on my floor says that she does not have the same relationship with our floor mates as I do. She told me that she noticed that I interacted with others more naturally, and that I was always relaxed around others and I credit that to growing up in Hawaii. People in Hawaii really do live with Aloha, and I was able to carry that over to college where it helped me become a part of a community with others.
Why did you decide to volunteer with the non-profit organization(s) you chose?
I volunteer with Tsunami Taiko and KIF events because they are programs that I believe are constructive activities that help children develop important life skills at an early age. For example, Tsunami Taiko really helped me build confidence and discipline and KIF sports teach teamwork and tenacity. I like to come back to the island and volunteer with these organizations during my breaks because they helped me become what I am today and I want to give back. In addition, it is always a good thing to revisit a program that you benefitted from as a child. It is a chance to give back to those who have given to you, and it gives those who are currently participating in the program a chance to see what kind of people have come out of the program.
How do you think Kauai and Hawaii will change over the next 5 years?
Over the next five years I think that Kauai and Hawaii will become more self-sustainable and more technologically advanced. Renewable energy is becoming more and more advanced and many of the resources capable of becoming clean energy are plentiful here in Hawaii. Solar, wind, hydro and even geothermal energy resources are available all year round, and as science evolves I believe Hawaii will be in the center of the energy revolution.