Melia Takakusagi
2015 Grove Farm Scholar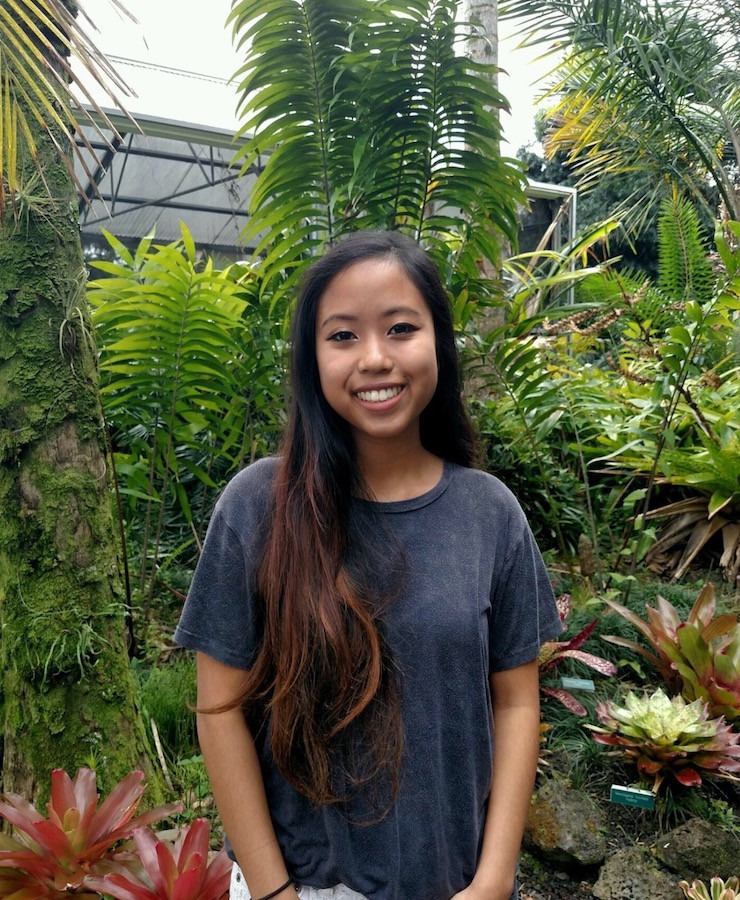 Melia Takakusagi
University of Hawaii at Hilo
Cell and Molecular Biology
What motto best describes your outlook on life?
"Everything happens for a reason". I have found that you should try to do your best in all you do, but all outcomes happen for a reason whether it be to learn from it or allow it to motivate you.
What has being awarded the Grove Farm Scholarship meant to you?
The Grove Farm scholarship has allowed me to focus on branching out and creating new experiences, rather than focusing on student debt. As a result I have been able to join various clubs, conduct research projects, take on new minors, and participate in a variety of service projects. This has allowed me to make new connections as well as discover new interests.
What have you learned about yourself while you've been away?
While away at college I learned that it is important to branch out and be willing to make new connections and friendships. However, it is equally important to stay connected with your roots and to remain in contact with your friends, family, and mentors at home.
What drives you?
The support and dedication of my community, parents, and friends drives me to do my best throughout all of my endeavors. I strive to one day be able to give back to those who have molded me into the individual I am today.
What gives you hope for the future?
When volunteering I often interact with individuals of all ages and backgrounds who have the same desire to come together and support others within their community. Working with and getting to know these passionate supporters of the community gives me hope for the future.