Angelica Huyen Tran
2012 Grove Farm Scholar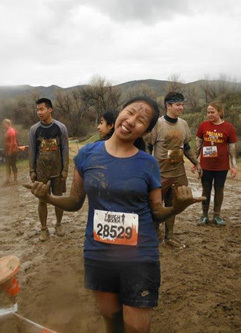 Angelica Huyen Tran
University of Southern California
Computer Engineering and Computer Science
What motto best describes your outlook on life?
Take the chances as they come, because you may not have the opportunity again in the future.
What has being awarded the Grove Farm Scholarship meant to you?
The Grove Farm Scholarship was a large factor that allowed me to attend USC. Growing up on Kauai has shaped who I am, and I'll always be grateful to have received a scholarship that values giving back to the community.
What have you learned about yourself while you've been away?
I've learned my own personal limits and values. These are things that I had an idea of growing up, but never really put to the test. Faced with new experiences away from home, I've pushed my limits farther than I expected and found some things harder to do than I imagined. I learned what's important to me; some priorities were reaffirmed and some were rearranged.
What drives you?
Making my family proud and being able to look back at my choices with little to no regrets.
What gives you hope for the future?
Talking to my peers. Many are aware of problems in our society that we're currently facing and will face as we get older, and many have bright ideas and ambitions. Technology has made it incredibly easy to communication with each other, share ideas, and collaborate despite physical limitations.