The Retired Physician Who Keeps Giving Back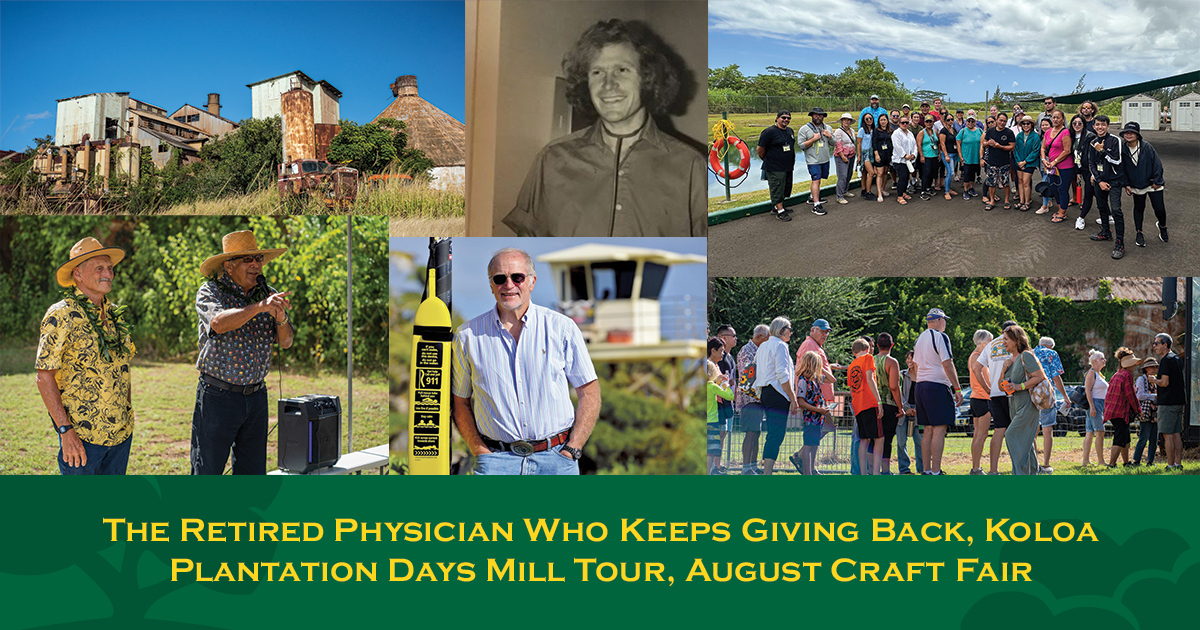 How Dr. Monty Downs Keeps Giving Back
One of the most well-known physicians on Kaua'i is Dr. William "Monty" Downs, who retired last year from Wilcox Health after 50 years of service as an emergency medicine physician.
Dr. Downs was born in upstate New York, raised on the island of Trinidad, and educated at Yale University and Yale Medical School. He moved to Kauaʻi in 1972 and started seeing patients at Wilcox Hospital two years before emergency medicine was even recognized as a specialty.
At the time, another Wilcox physician, Dr. Cockett, served as the Kapa'a High School football team physician. Dr. Cockett invited the newly arrived Dr. Downs to a game, and the rest is history. Soon after, Dr. Downs assumed the role of team physician, and he continues to work with the team to this day.
Dr. Downs is also the President of the Kauaʻi Lifeguard Association, a nonprofit organization that sponsors gear for lifeguards and provides ocean education programs. Grove Farm had the privilege of working with Dr. Downs on an important project. Together, we installed signage at Shipwrecks Beach to raise awareness about the dangers of cliff jumping into the waters below. As an experienced emergency room physician, Dr. Downs witnessed a large number of cases involving trauma caused by such daring jumps, particularly at Kipu Falls and Shipwrecks.
Dr. Downs now serves as the Medical Director for Kaua'i Hospice. We appreciate all the work Dr. Downs has done for our community and decided to create this video series to showcase the remarkable journey of this incredible man, who has selflessly served Kauaʻi for decades.
---
Celebrating History & Culture During Kōloa Plantation Days
On Thursday, July 27, Grove Farm once again hosted more than 100 community members and visitors for an in-depth tour of the historic Kōloa Mill as part of the annual 10-day Kōloa Plantation Days festival on Kauaʻi's sunny south side.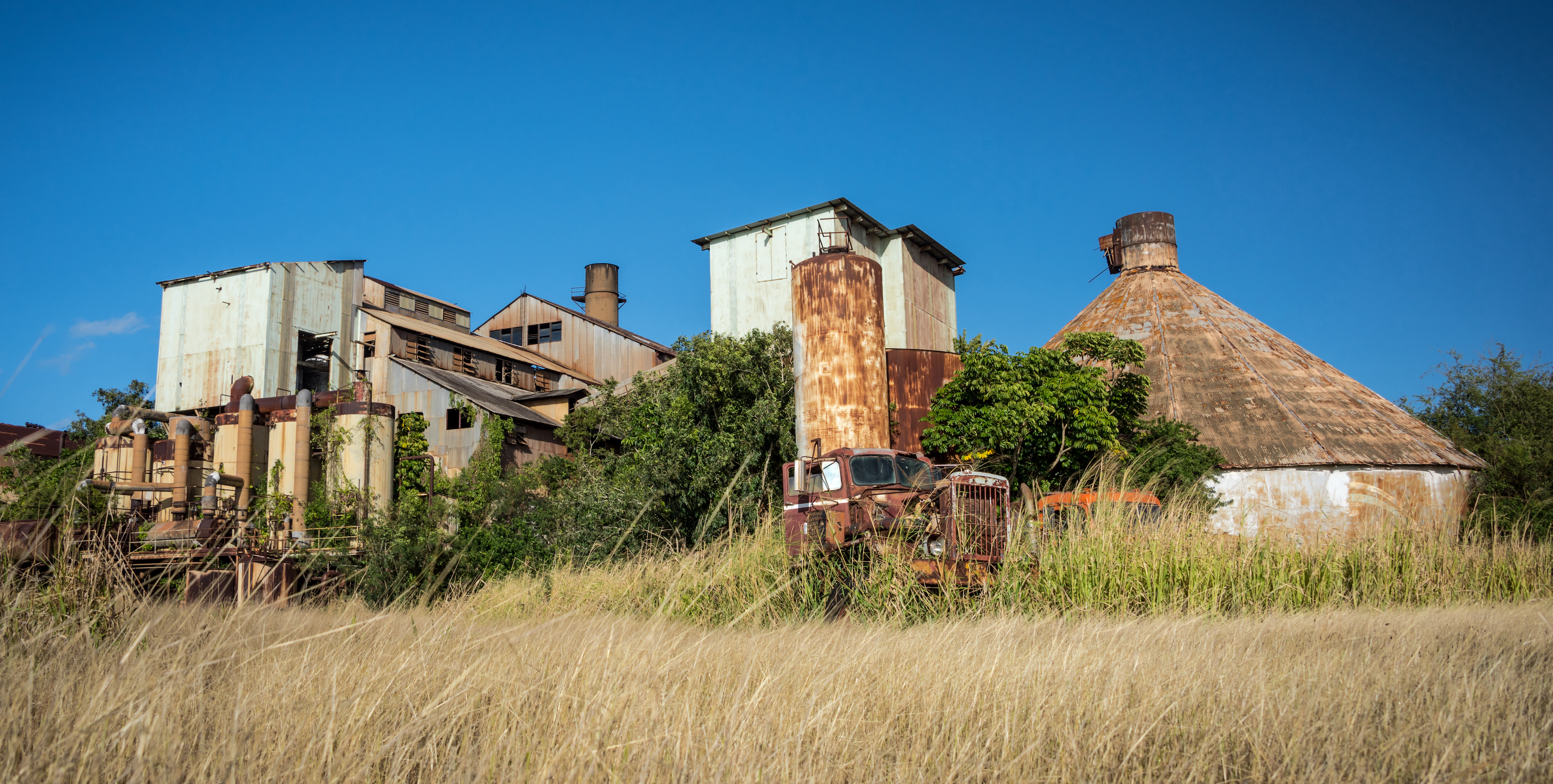 Titled "Look Back Through the Sugar Era," the tour began with plantation history and personal stories shared by community leaders Allan Smith and Jan TenBruggencate. Allan grew up here on Kauaʻi, on a plantation in Waimea, and served in various leadership positions in the sugar industry before retiring as Senior Vice President of Grove Farm. Jan grew up on a pineapple plantation on Molokaʻi and is the author of the books "Līhuʻe Mill: Grinding Cane and Building Community" and "Grove Farm: 150 Years of Stewardship and Innovation."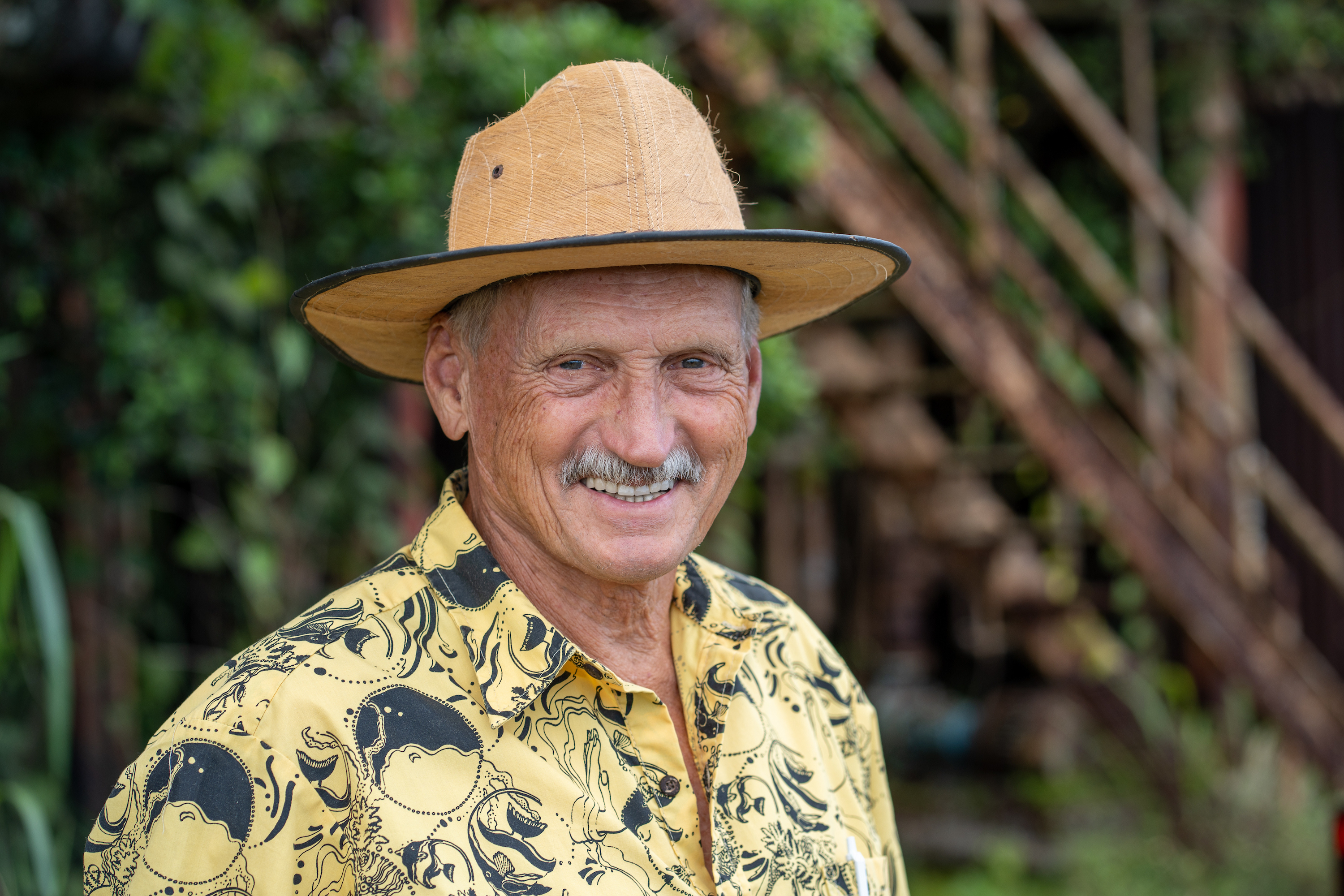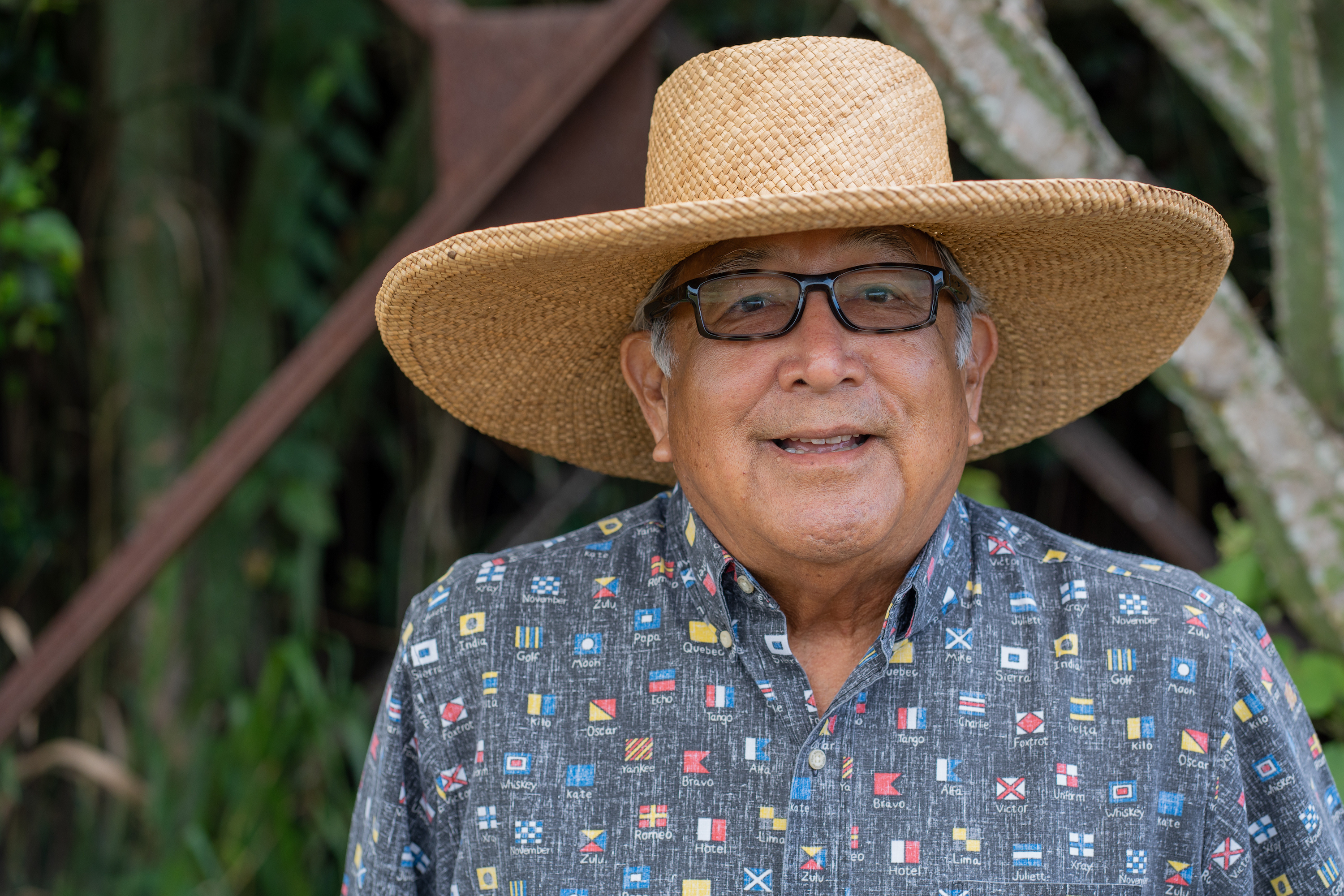 Following a lively question and answer period, guests took a scenic bus tour along the original cane haul roads around Waita — one of Hawaiʻi's largest water reservoirs — to the Kōloa Tunnel, an engineering marvel constructed by Grove Farm in 1949 to transport harvested sugarcane more efficiently from fields in the Līhuʻe area to Kōloa Mill.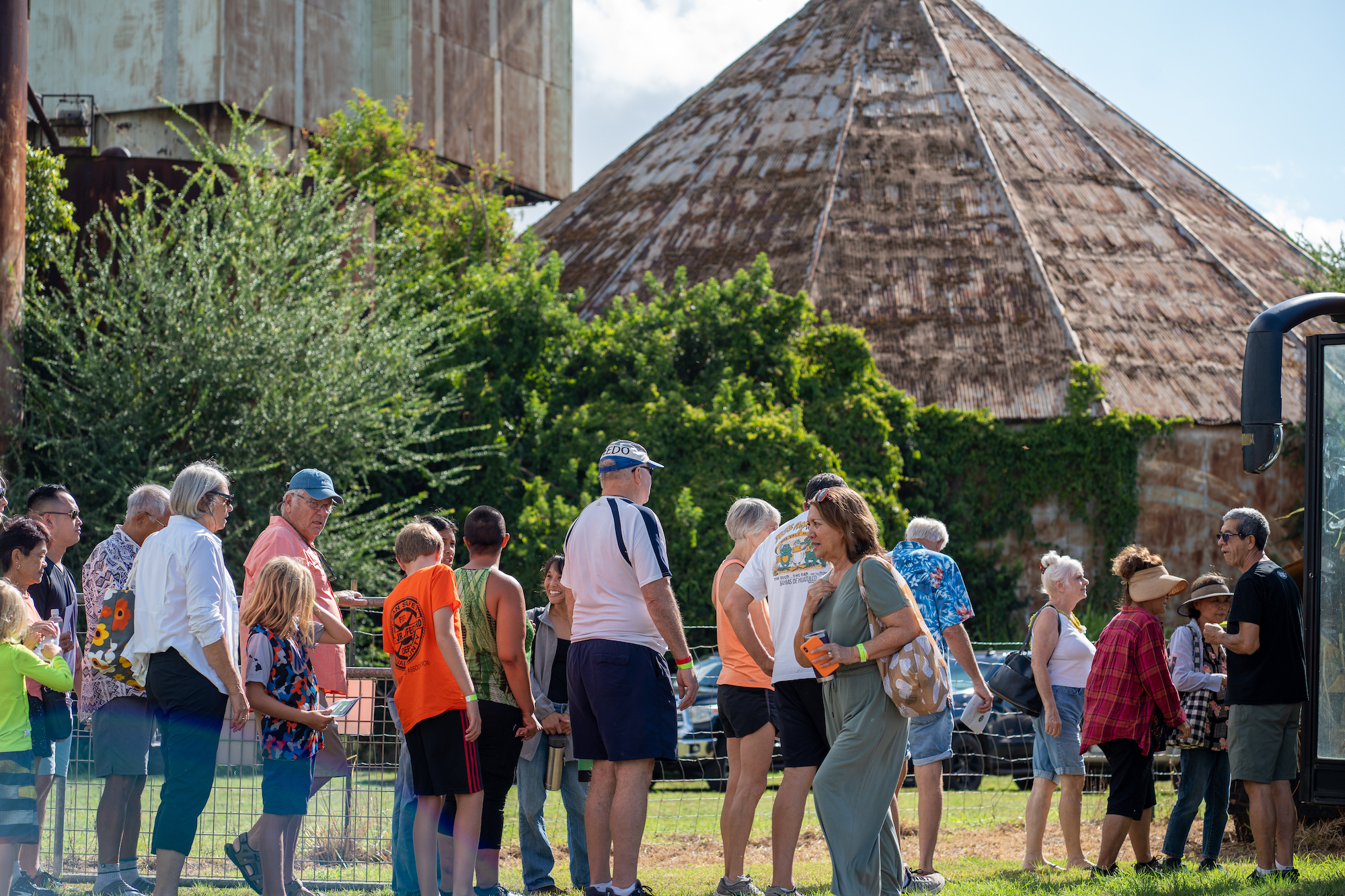 A big mahalo goes out to the Grove Farm Museum for graciously lending us their collection of plantation-era items, and to Oli from Kauaʻi ATV, who provided transportation for our guests to the tunnel. We also want to express our heartfelt appreciation to William Pavao and the entire Grove Farm Staff, who worked tirelessly to ensure the success of the event.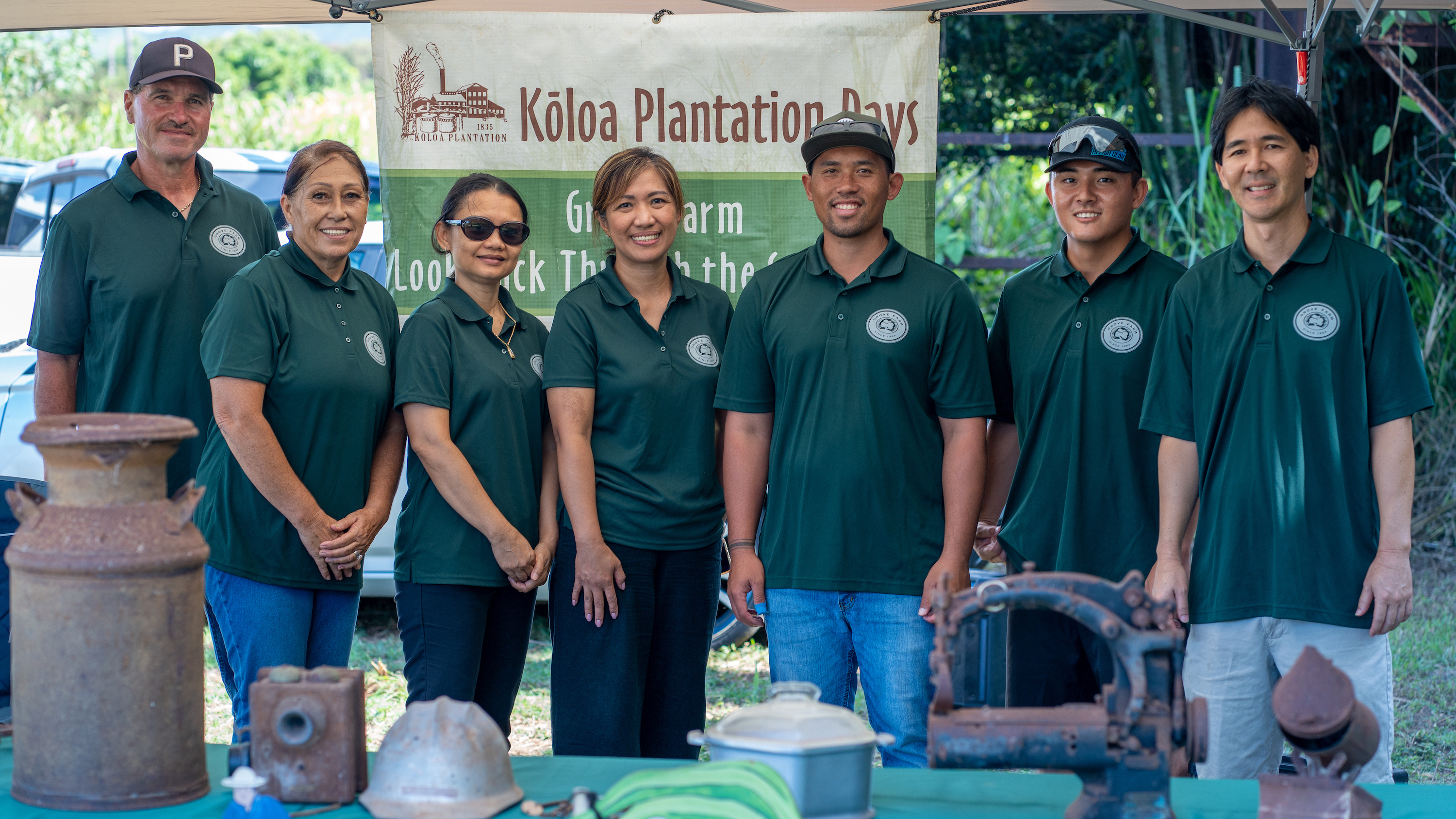 The tour was provided free of charge with donations benefiting Kōloa Elementary School.
---
Welcome, New DOE Teachers!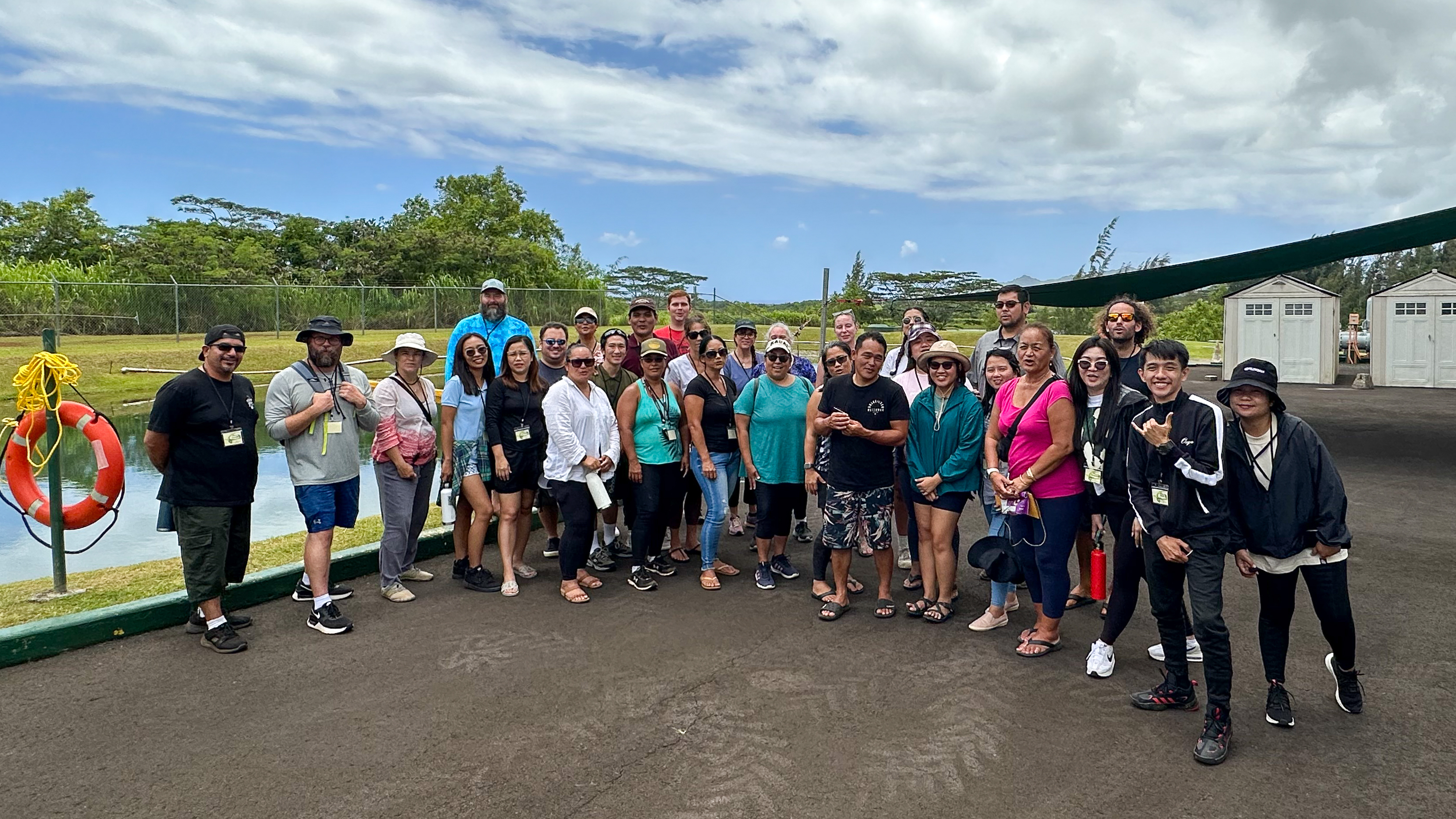 The new school year is starting up, and we couldn't be more thrilled to have hosted more than 30 new Department of Education (DOE) hires at Grove Farm for an introductory overview of our Educational Modules program. Our team was delighted to welcome teachers from a variety of backgrounds, including homegrown Kaua'i residents and educators from other hometowns, including some hailing all the way from the Philippines!
Brendan Lagather and his team at Global Algae Innovations shared the important work being done at the algae farm facility next to the Kauaʻi Island Utility Cooperative's Kapaia power plant. In addition, the teachers were able to take home pocket relatively inexpensive pocket microscopes that can be used for their students in the field.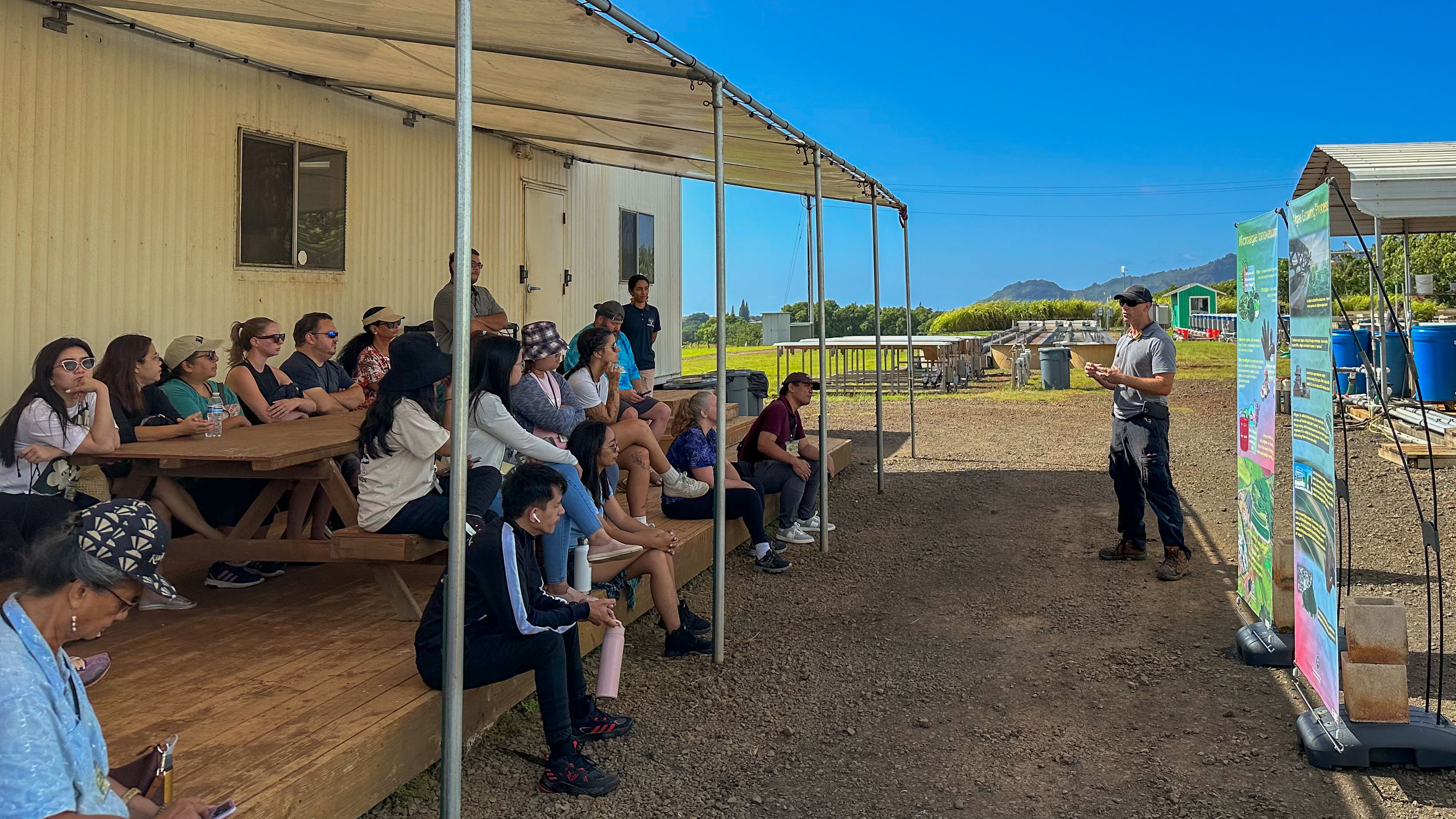 Next on our agenda was a visit to the Waiahi Surface Water Treatment Plant, where Rory Ellamar and the team from Aqua Engineers guided our teachers through the process of transforming water from the Kapaia Reservoir into potable, drinking water satisfying a staggering 20% of the island's needs. Our educators had a blast with hands-on activities, including modeling the membrane filtration system using orange juice and straws.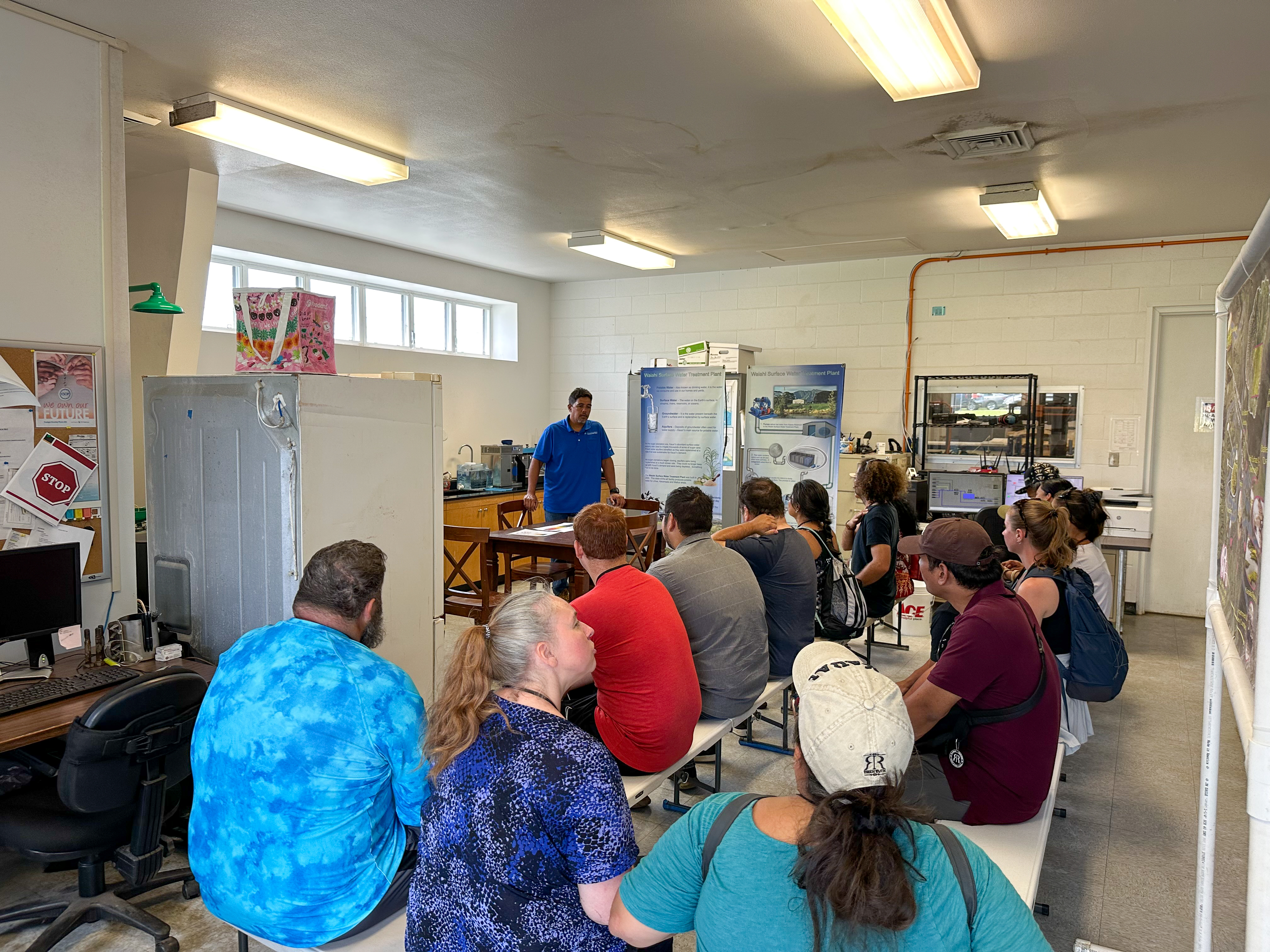 The highlight of the day was undoubtedly our visit to the Kapaia Watershed Preserve, where Grove Farm's Beau Acoba led a walking tour showcasing sustainable food, water, species, energy, historic site, health, and culture.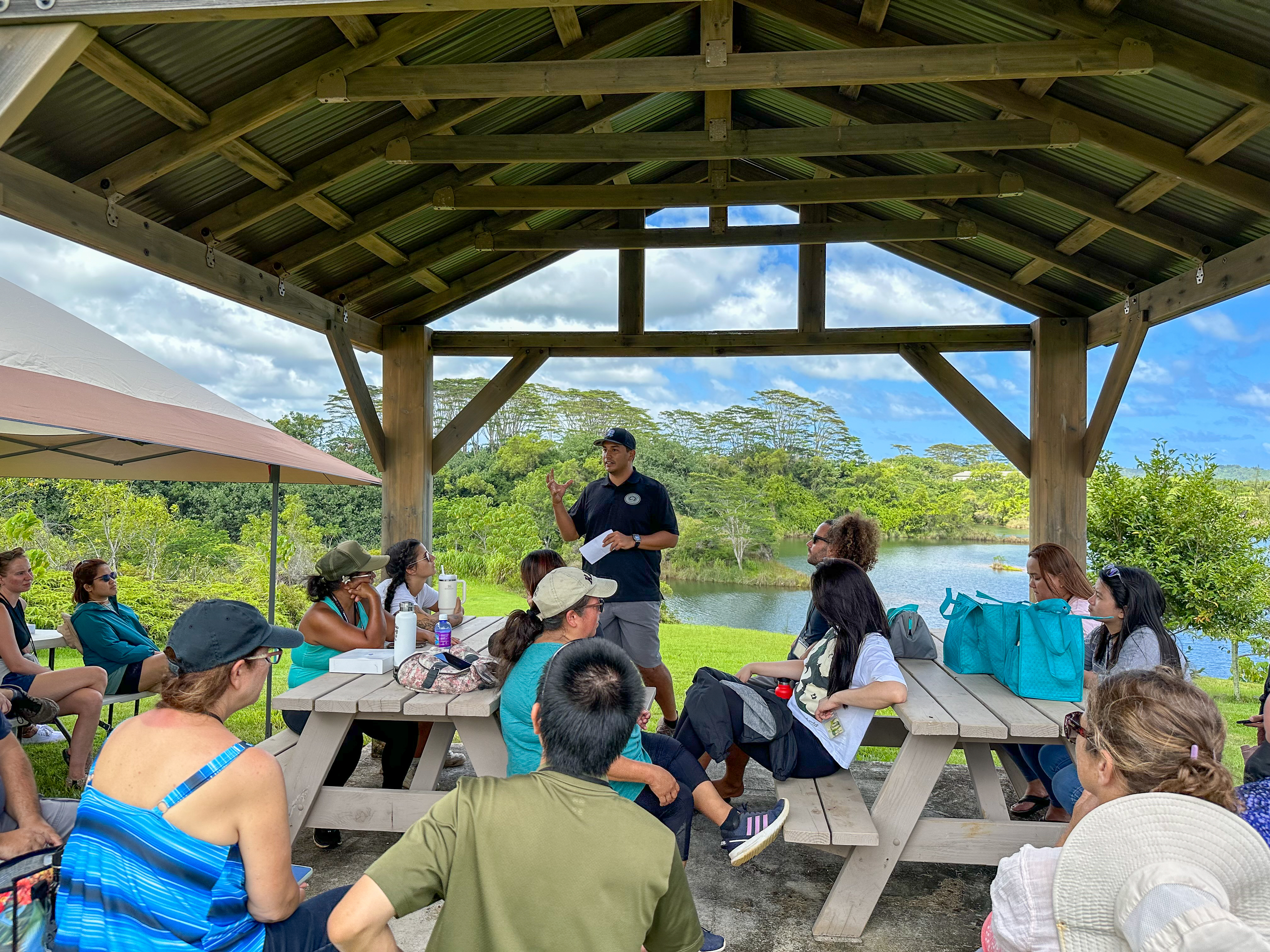 It was a pleasure to host Kaua'i's newest educators, and we send them our warmest wishes for a fruitful and joyous school year ahead!
Learn More about Our Educational Modules
---
Get Ready for the August Craft Fair on Saturday
Get your back to school gifts this Saturday at Puhi Park from 9:30 a.m. to 1:00 p.m. for our Grove Farm Market and August Craft Fair! Below are the vendors that will be there. We hope to see you then!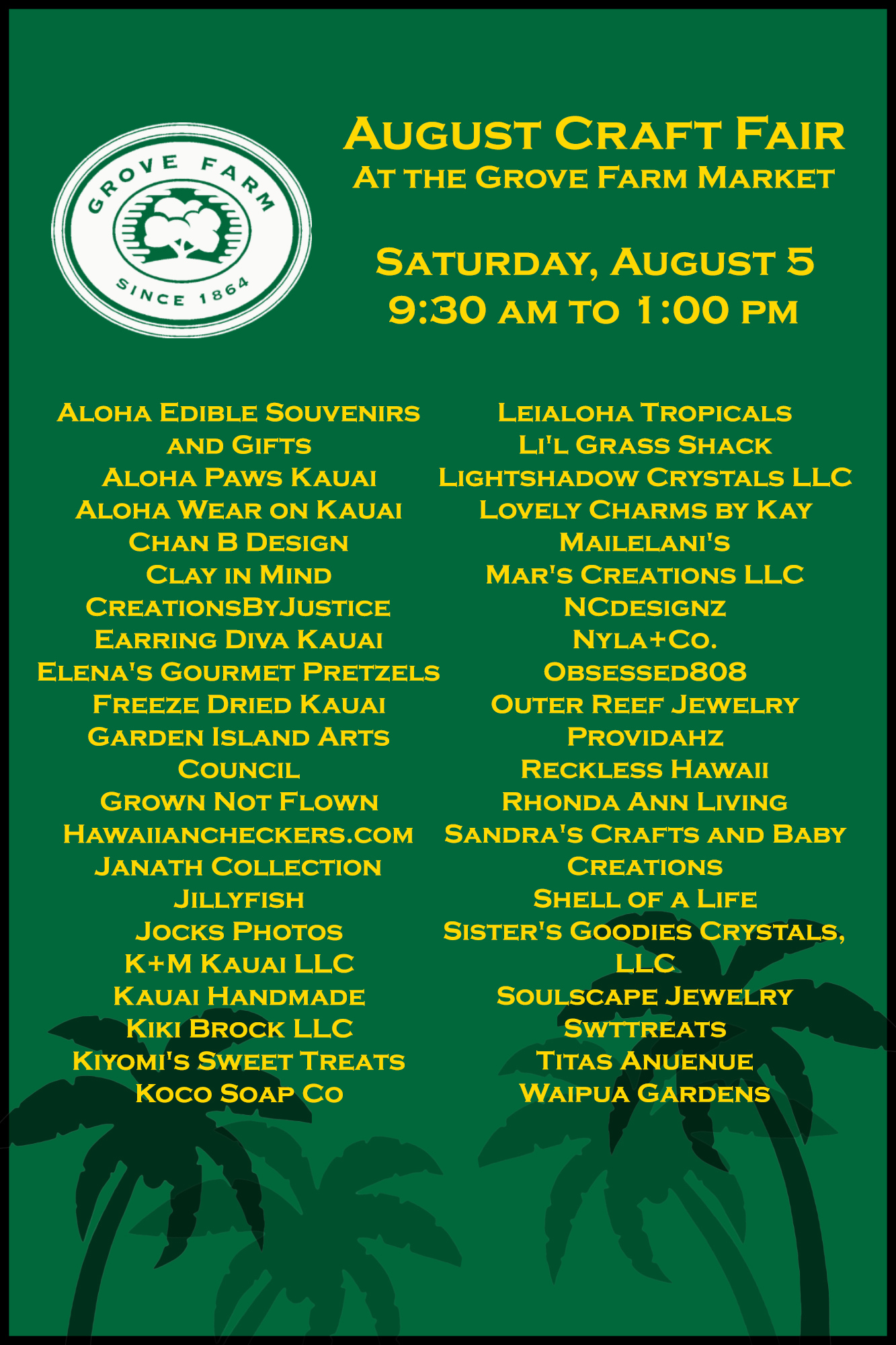 ---
UH Men's Basketball Clinic on Kauaʻi
Congratulations to Senator Ron Kouchi and Stephanie Iona for successfully hosting a youth clinic put on by the University of Hawaiʻi Mens Basketball Team!
Nearly 100 kids from around the island participated in the clinic where they learned various fundamentals and skills. The energy was infectious and the kids had a blast!
After the clinic, coaches and players stayed behind to hand out cards, pass out swag bags, and sign autographs for the kids. Mahalo to Coach Eran Ganot for bringing his players down, and good luck to them as they travel to Japan for a Goodwill Tour. We look forward to their success in the upcoming season. Go Bows!