Old Kōloa Regenerative Farm
A break in the rains made for a beautiful morning on Kaua'i's south side two weeks ago. Sally Rizzo is a bundle of energy, smarts, drive, and toughness wrapped up in a petite five-foot frame. You can see why she and her partner Julian were able to transform a field of haole koa and rocky soil into a farming oasis which they call Old Kōloa Regenerative Farm.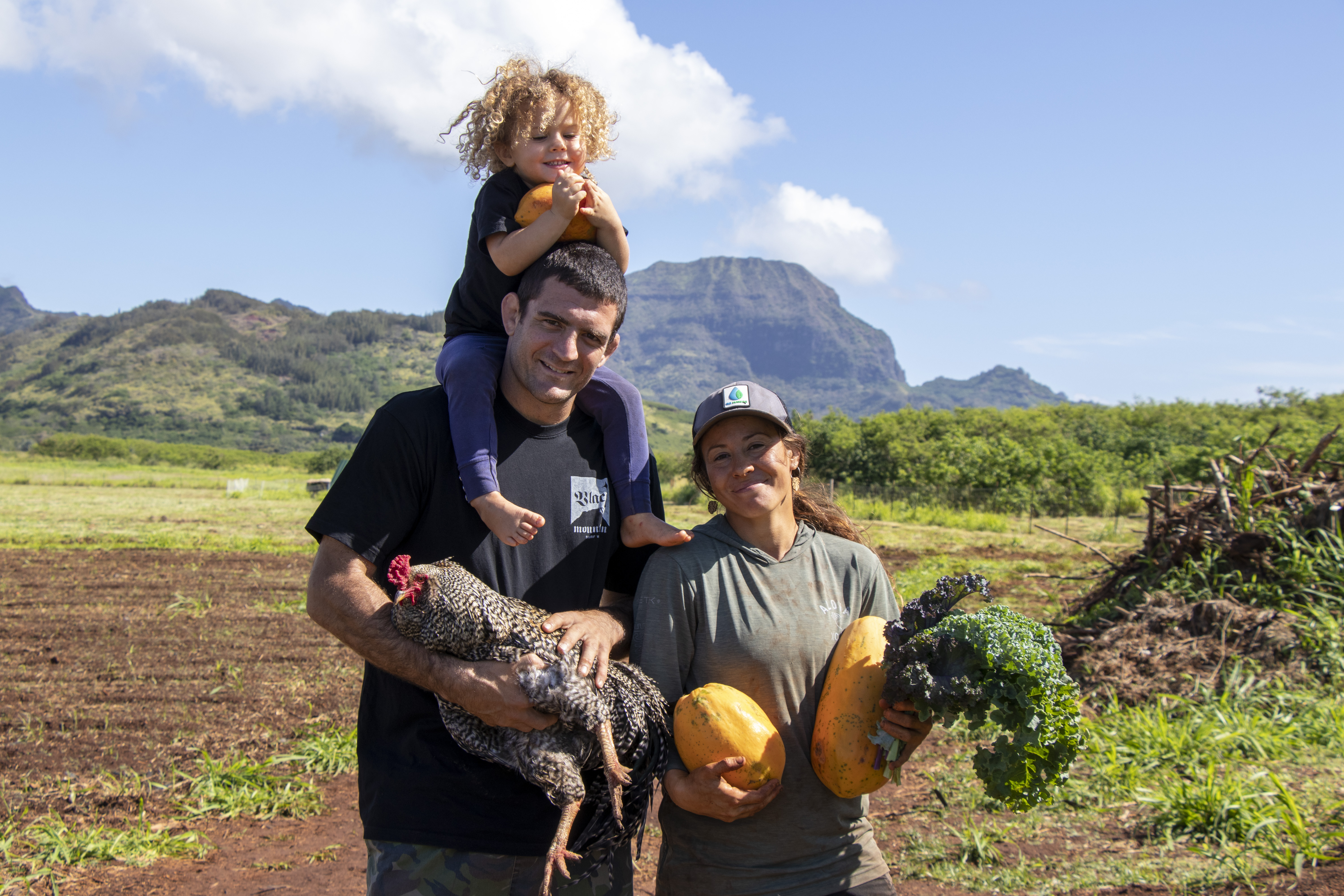 Vegetables, fruits, and egg-laying hens thrive amid a menagerie of farm animals that co-exist in harmony. We even got to see a friendship in the making between a pig and a goat.
Sally is quick to credit her extended family and friends for helping to clear the land and support the success of Old Kōloa Regenerative Farm. The name may make you ponder, "what is a regenerative farm?" Sally has an environmental degree with a concentration in geology and geography. Referring to the soil, she said, "It is good soil, but exhausted, so we put love into the soil and actively build the soil." Her aim is to "leave the soil better than how we found it." While demonstrating how she uses a broad fork for tilling, she excitedly grabbed a handful of dirt to show us the earthworms that are now thriving in the rich soil.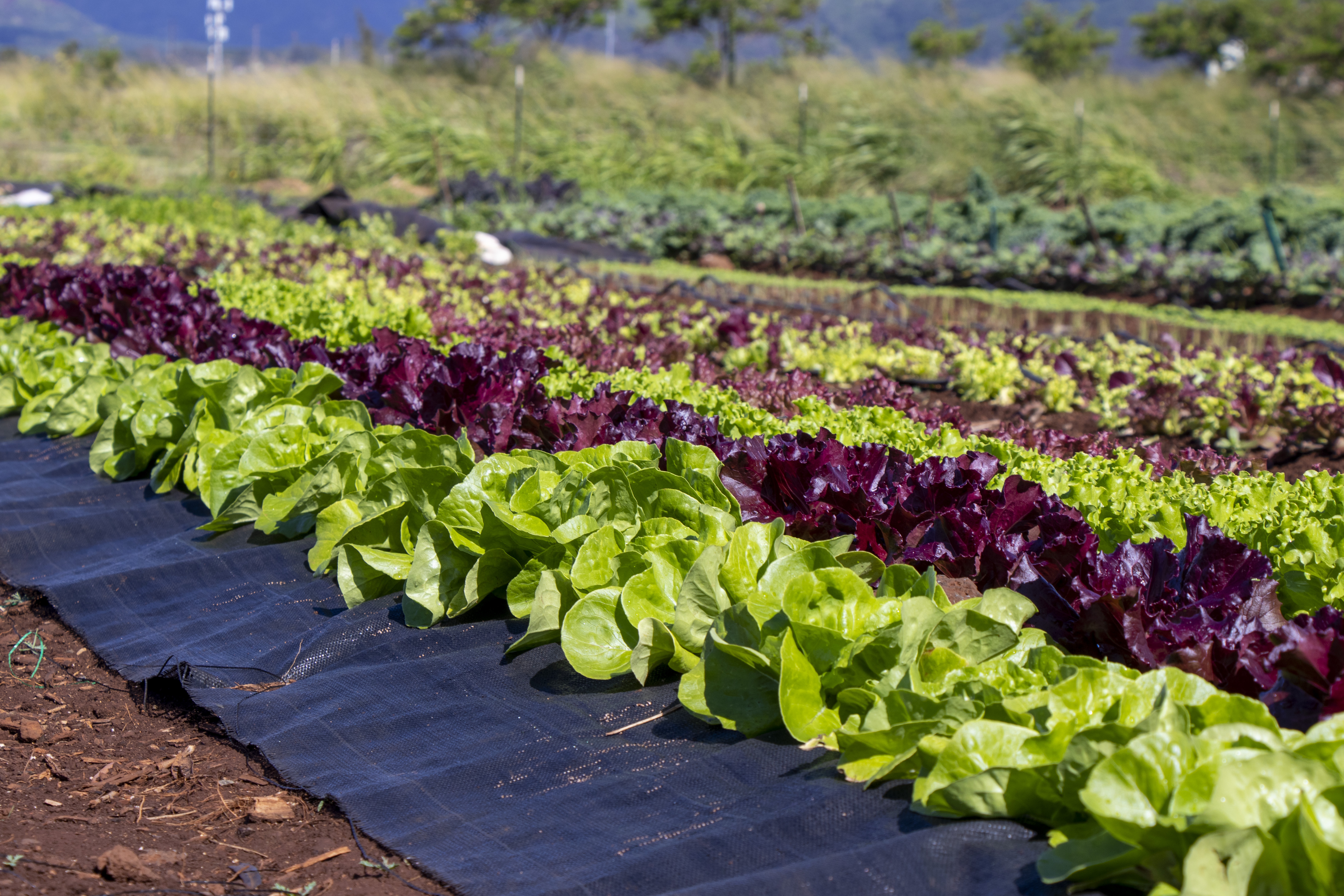 Sally carefully cultivates the land using heavy crop rotation, resting areas, composting, and periodically moving her mobile henhouse to allow the chicken manure to enrich the soil — all with the goal of improving soil conditions.
Prior to starting Old Kōloa Regenerative Farm, Sally worked with farmers but did not farm herself. Having enrolled in the GoFarm Hawai'i program, she produced beautiful heirloom tomatoes. About a year ago, she took a leap of faith and contacted Grove Farm about leasing land to build a farm.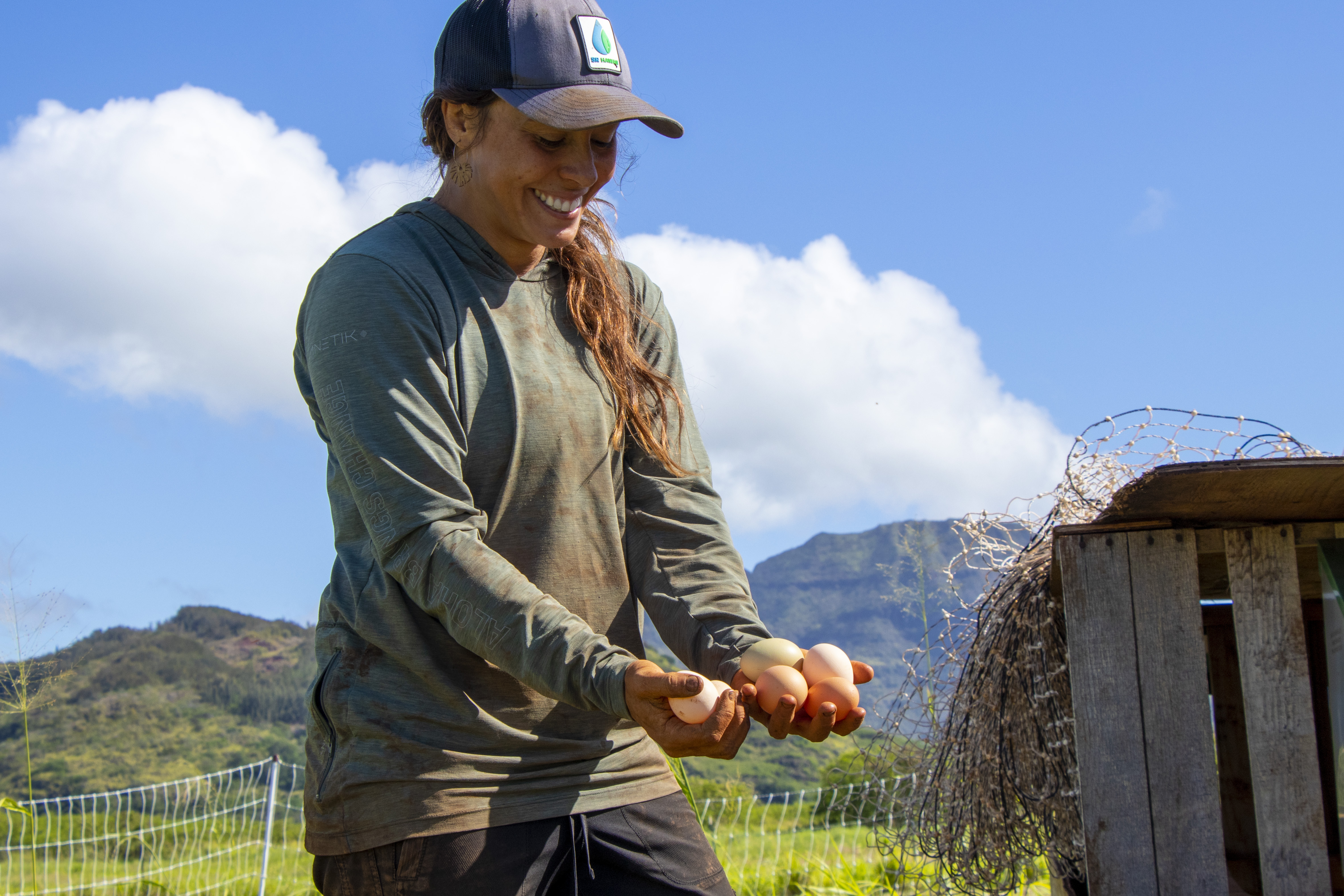 Since starting her farm, Sally has successfully applied for many grants and funding sources, and is appreciative of the family, friends and community who have loaned equipment or helped clear the land. Corteva is one of the companies that has been generous in their support.
Now, Sally fills weekly orders for regular clients on Kaua'i. In exciting news, the fine dining restaurant Hoku's is coming to Kōloa and will be featuring her produce.
How does Sally sum up Old Kōloa Regenerative Farm? "I love to feed the community!" she said. "Healthy soil equals healthy food equals a healthy community."