Baltazar & Lolita Aggasid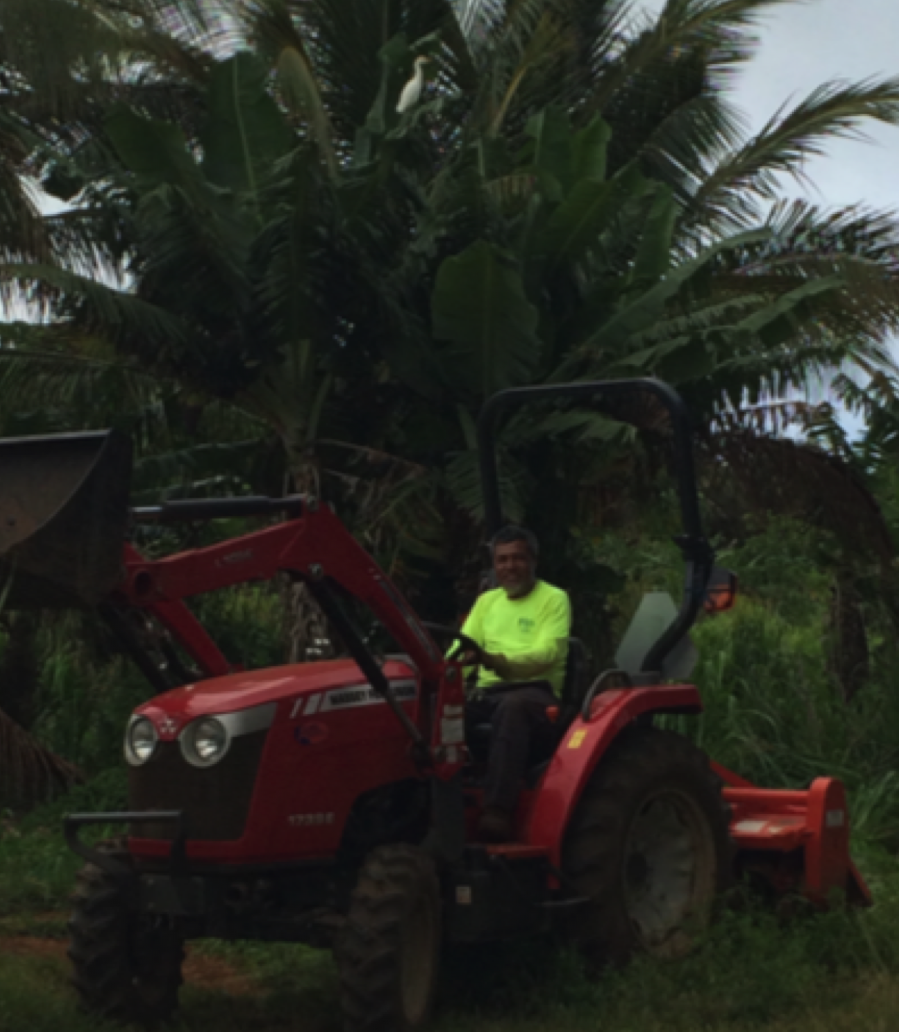 Meet Baltazar Aggasid and his wife Lolita. They have been farming on Grove Farm's Lihuʻe lands since 2002, and grow an array of produce that is sold locally, including coconuts, bananas, ginger, and tropical flowers.
In his native Philippines, Baltazar learned farming, as well as welding, masonry, and painting. After moving to Hawaiʻi in 1992, he first worked in the factory for the Lihuʻe Plantation Company until it closed. He has since been working for a local landscaping company -- all the while maintaining a 19-acre farm.
Baltazar's passion for farming is evident in his personal investment to improve his crops and the dedication he and Lolita put into the farm.
Farming has been in his blood since childhood, as his father and brothers also farmed. "Generation to generation, we are farmers," he says.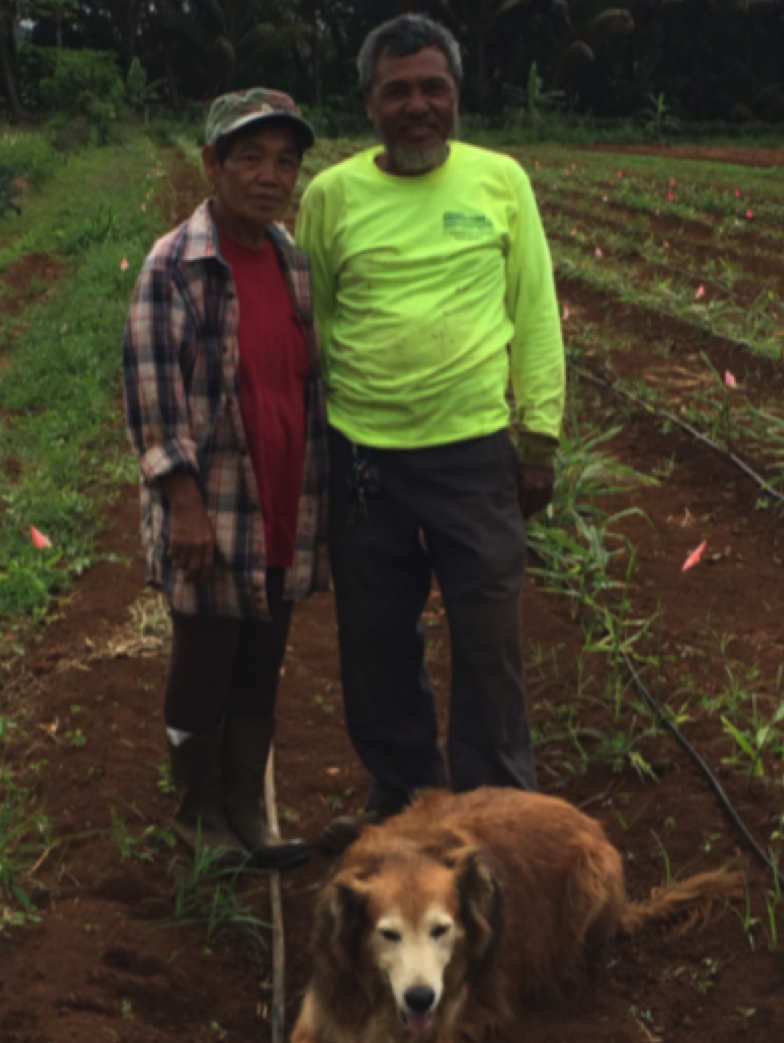 Lolita is now retired and works along side Baltazar with their faithful canine companion, Jangle. Baltazar also plans to retire one day and spend his retirement years immersed in farming. He is currently experimenting with other crops to further diversify his offerings.
Aside from the local sunshine markets, the Agassids sell their produce to several juice bars around the island. Also, if you're a fan of Tip Top Restaurant (Lihuʻe), the Agassids provide bananas for their pancakes, and ginger for their famous oxtail soup!