Kaua'i's Favorite Recipes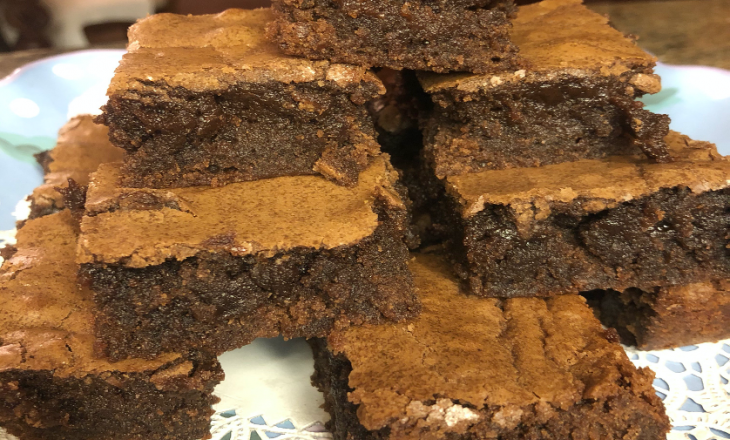 ---
Ingredients:
| | |
| --- | --- |
| 2 cups | flour |
| 2 cups | brown sugar |
| 1 ½ cups | Nestle Nesquik chocolate flavor powder |
| 2 blocks | salted butter |
| 1 tsp | sea salt |
| 4 | eggs |

Directions:
In a large bowl, cream the butter and sugar
Add eggs (scrambled) and mix
In a separate bowl, mix Nesquik powder, flour, salt
Add dry ingredients to the butter, sugar, and eggs mixture – mix well
Add to glass pan
Bake in oven at 350 degrees for 30 minutes
Turn off oven BUT leave brownies in oven for additional 5 minutes
Cut into pieces
Eat with glass of milk or vanilla ice cream

Recipe submitted by Koa Duncan, Grandson of Ululani Duncan
This is my Tutu, Ululani Duncan's brownie recipe. I grew up eating these at every family dinner and special occasions. My Tutu's brownies were famous in our family and to extended ʻohana and friends.

As a result of putting together this recipe, I learned from Tutu that it all began with my Great Grandmother Gladys Duncan. She started making this brownie recipe for her son, my Grandpa Rudy Duncan when he was a child. It was then passed down to her daughter-in-law (My Tutu), who passed it down to her daughter-in-law (My mom), who has now passed it down to her daughter-in-law (My wife).

History has shown that the key to happiness for us Duncan men are some ono brownies.