Happy New Year from Grove Farm!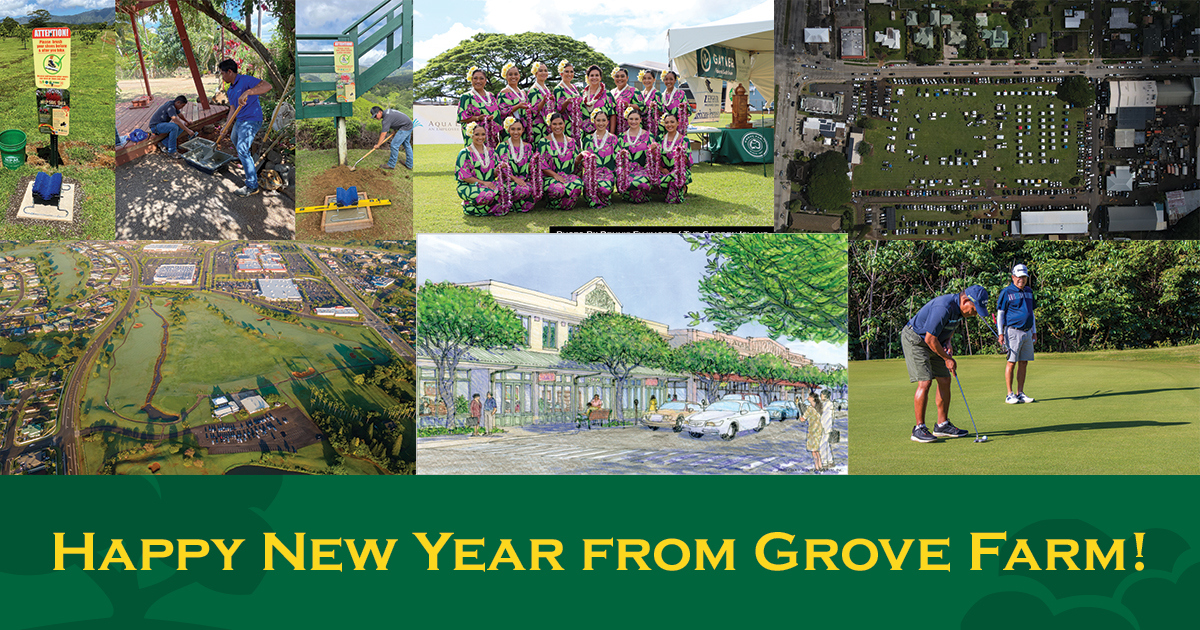 Looking Ahead with Hope and Perseverance
The start of a new year is a time of tremendous potential, and this is especially the case in 2023 as the momentum from last year continues. Although 2022 started off with uncertainty as we emerged from the pandemic, the calendar quickly filled up and, like many of you, we were able to resume or launch programs that had not been possible for two whole years.
Thanks to your support and participation, 2022 brought numerous milestones including:
Hosting a celebration for the UH men's volleyball team's second consecutive NCAA championship win and Hālau Ka Lei Mokihana O Leinā'ala's top honors in the 2022 Merrie Monarch Festival.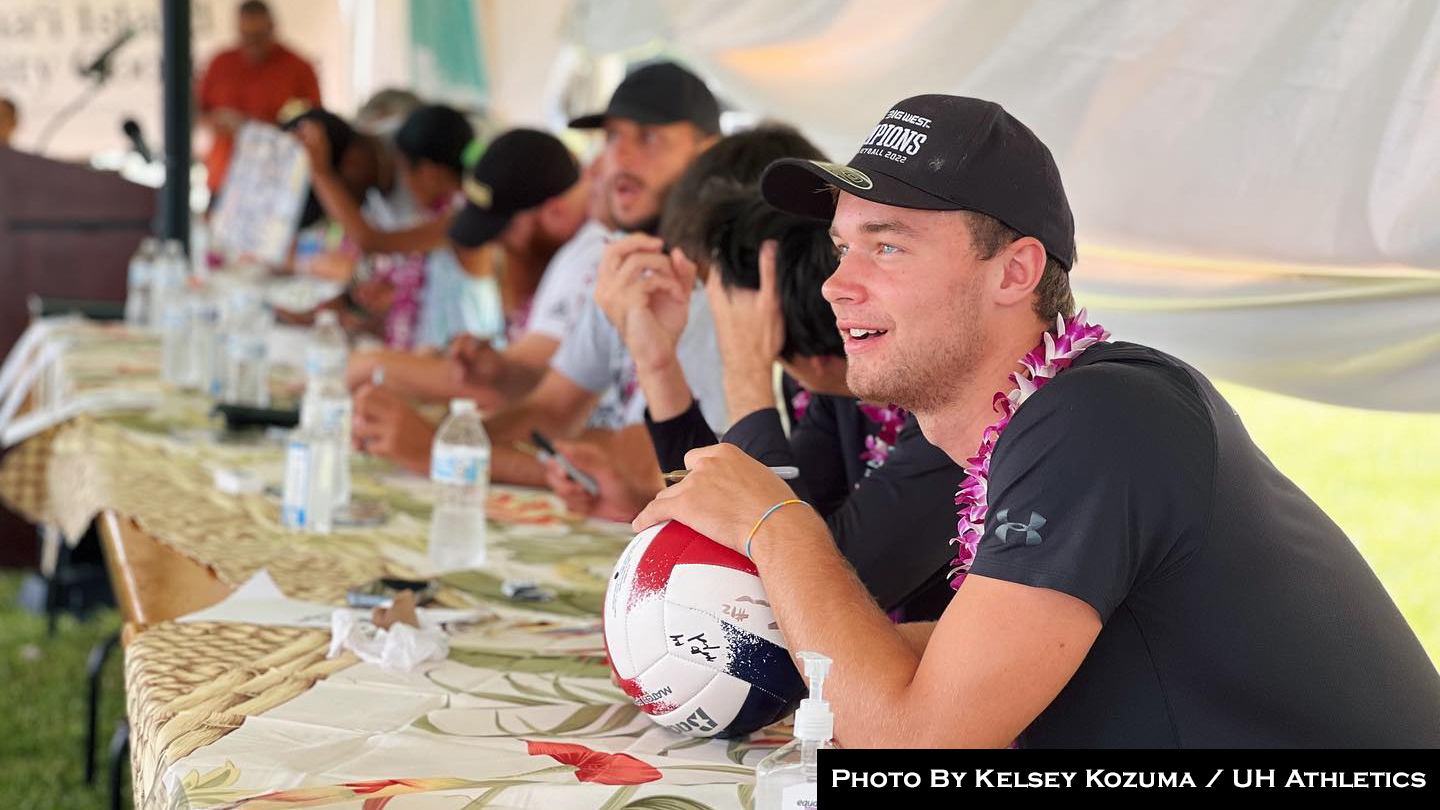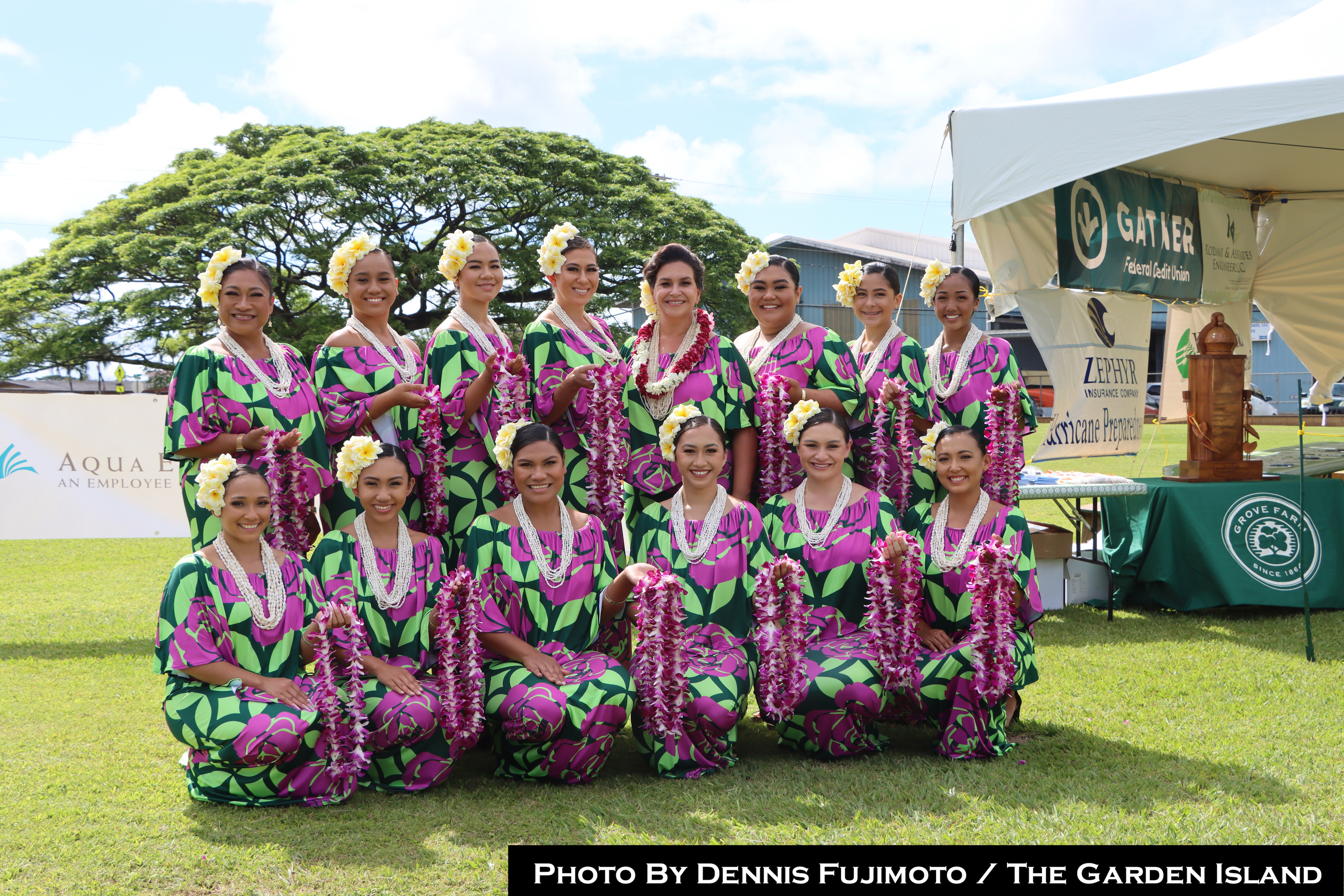 Putting on the first Grove Farm Bon Odo­­ri.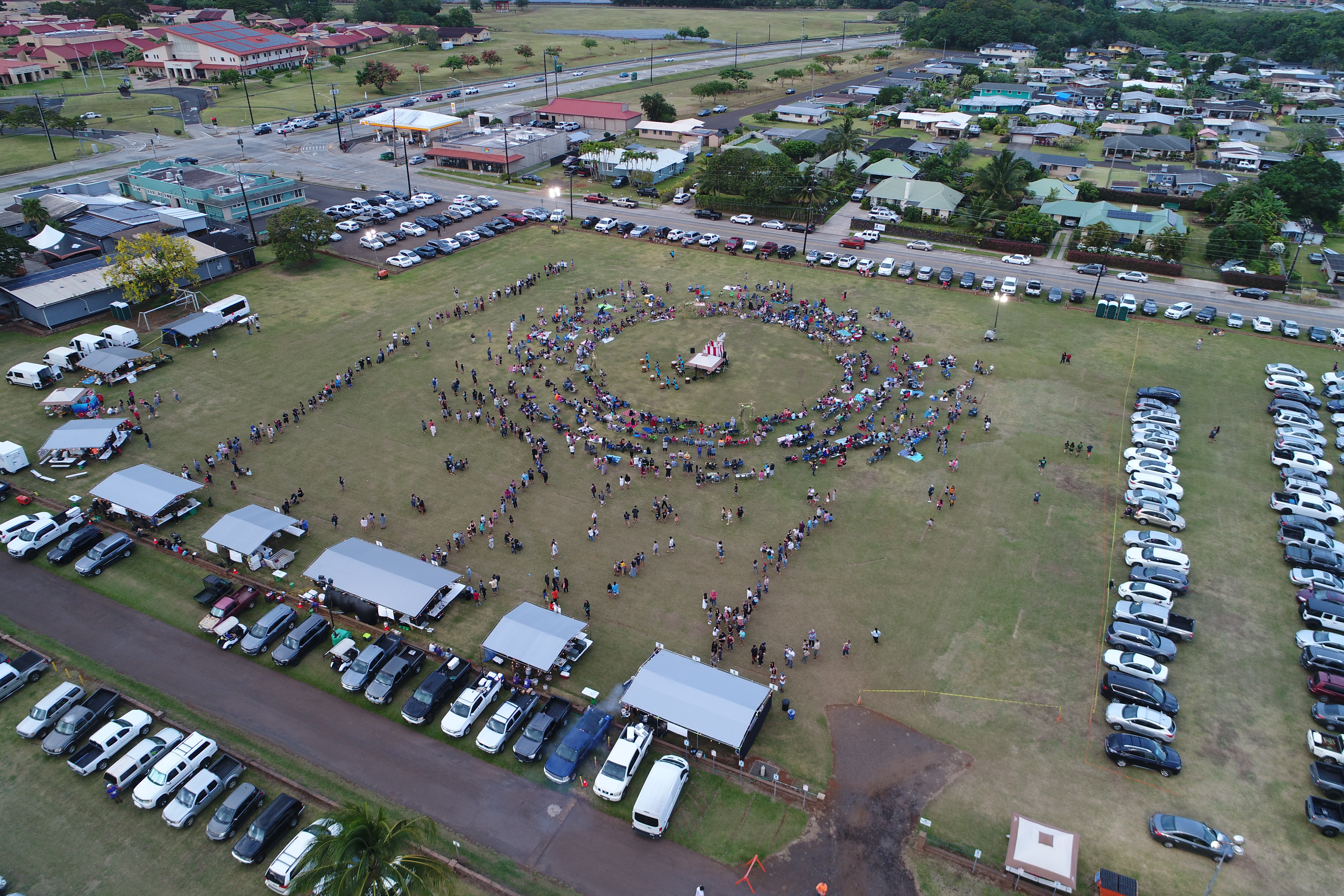 Reopening the renovated Puakea Golf Course and introducing the outstanding Puakea Grill.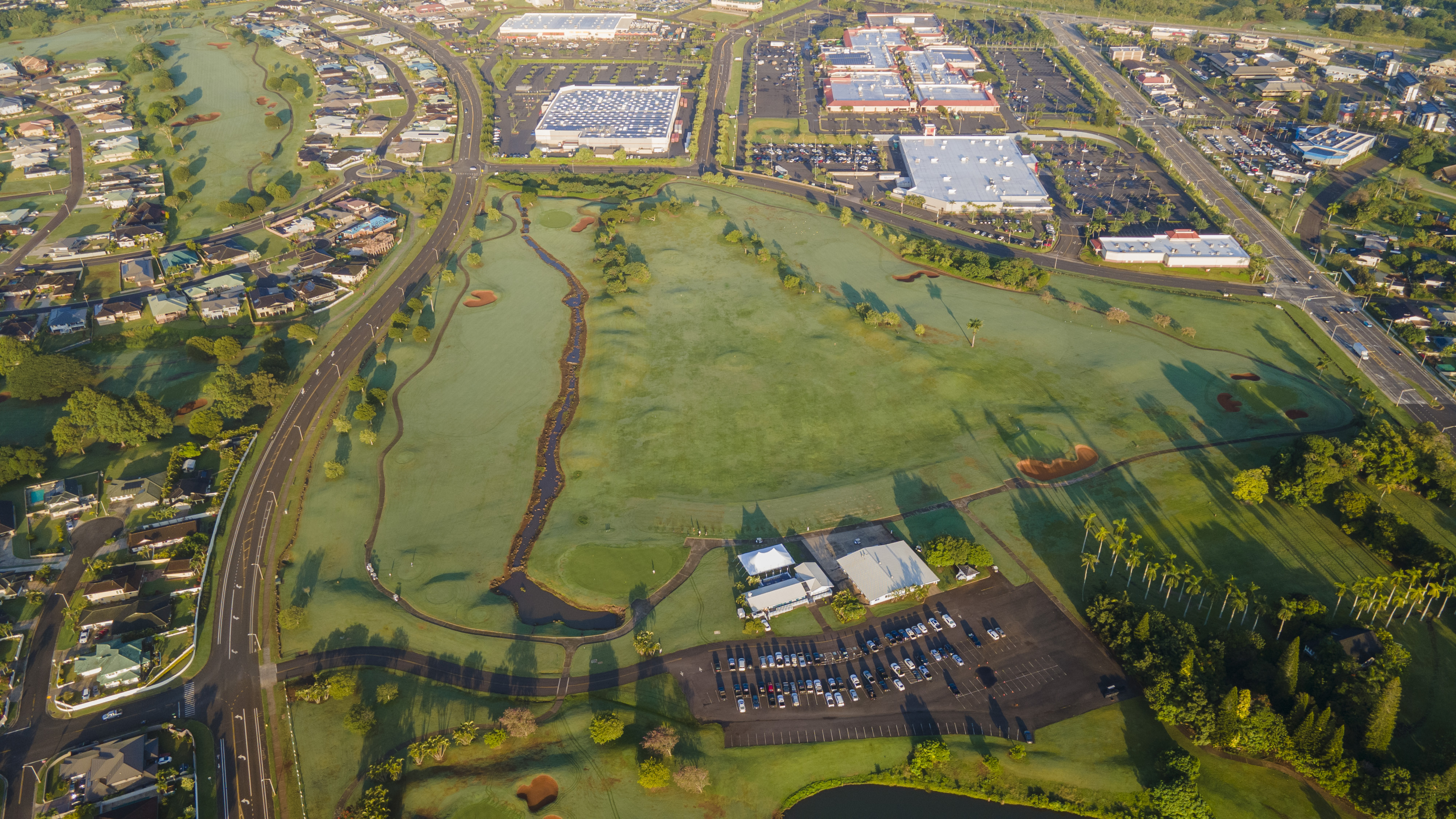 Clarified site ownership as the first step toward completing the long-awaited Adolescent Treatment & Healing Center. Stay tuned for an exciting concert in February 2023 to benefit this facility!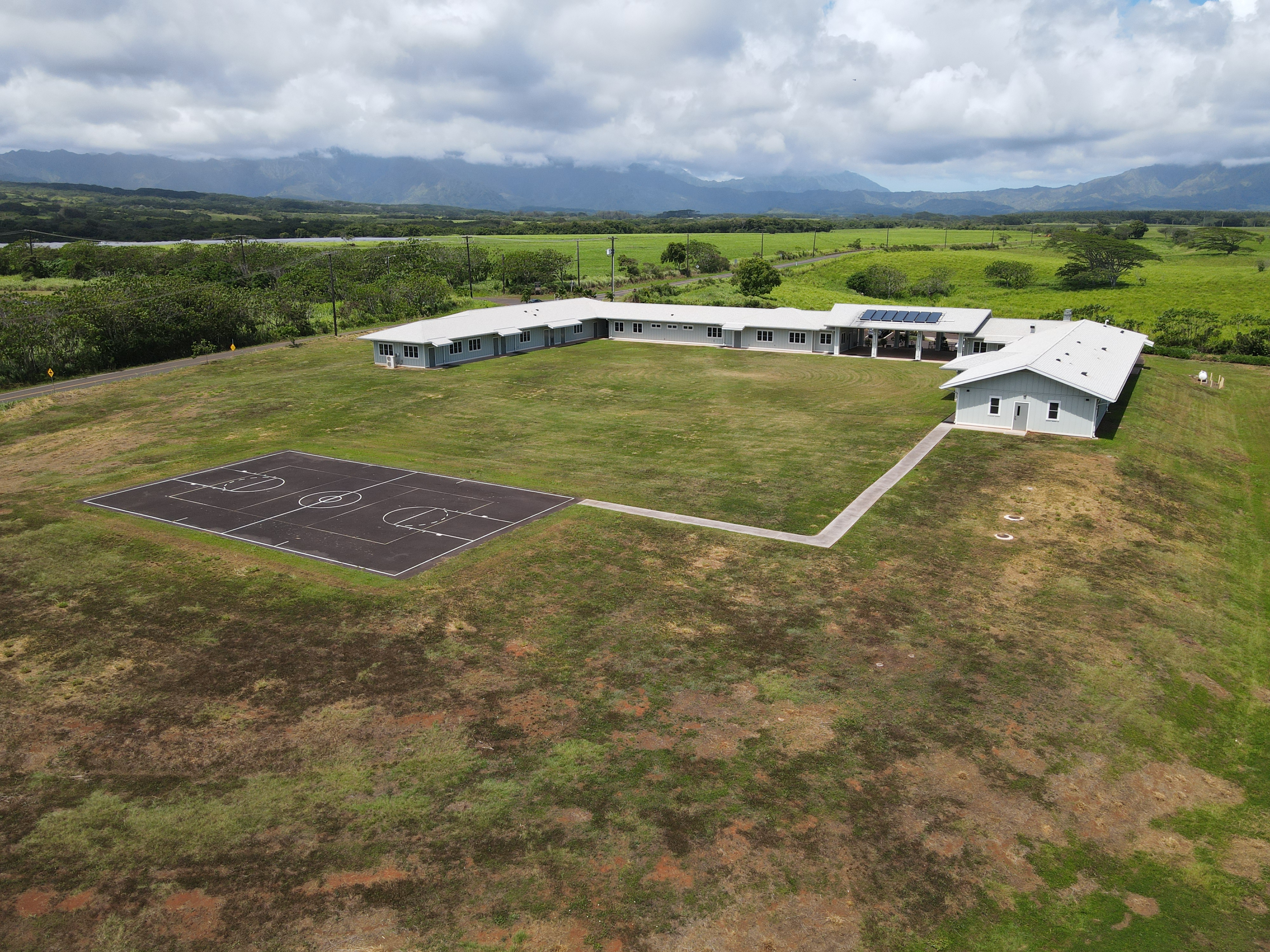 As a new year begins, and as we reflect on the vision and values that drive us, we look ahead with optimism and conviction. The path forward may not always be easy as we and other communities around the world confront challenges such as inflation, housing, and climate change. But what we know for sure is that, come what may, the people of Kaua'i always pull through together because we are united in our love for our island home.
May the new year bring many blessings to you and your loved ones!

Warren Haruki
President & CEO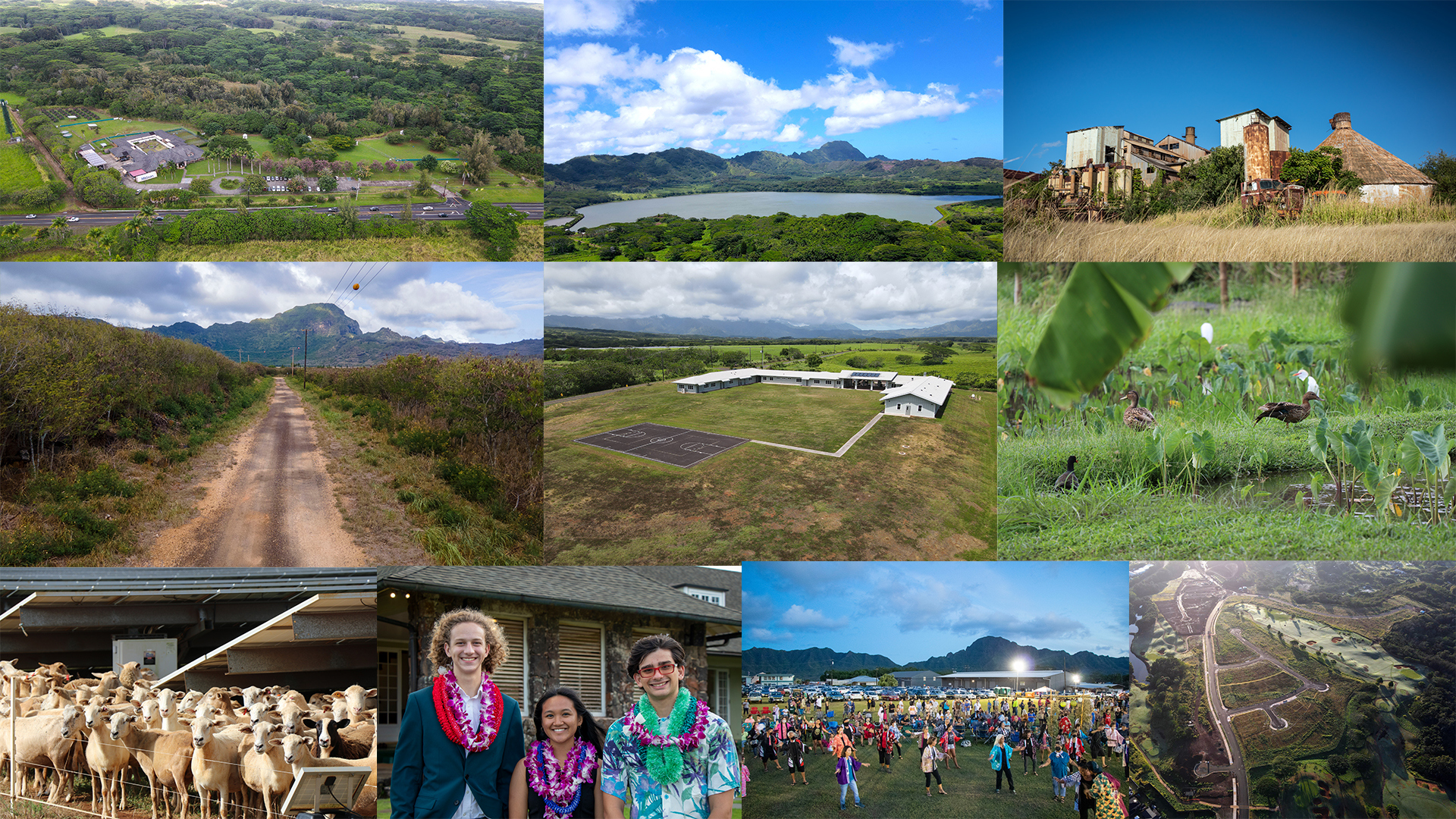 ---
New Year's Resolutions for a Sustainable Kaua'i
Here are just a few of the many ways that we are striving to make a difference. Your involvement matters. Together, we can achieve a sustainable future for our community.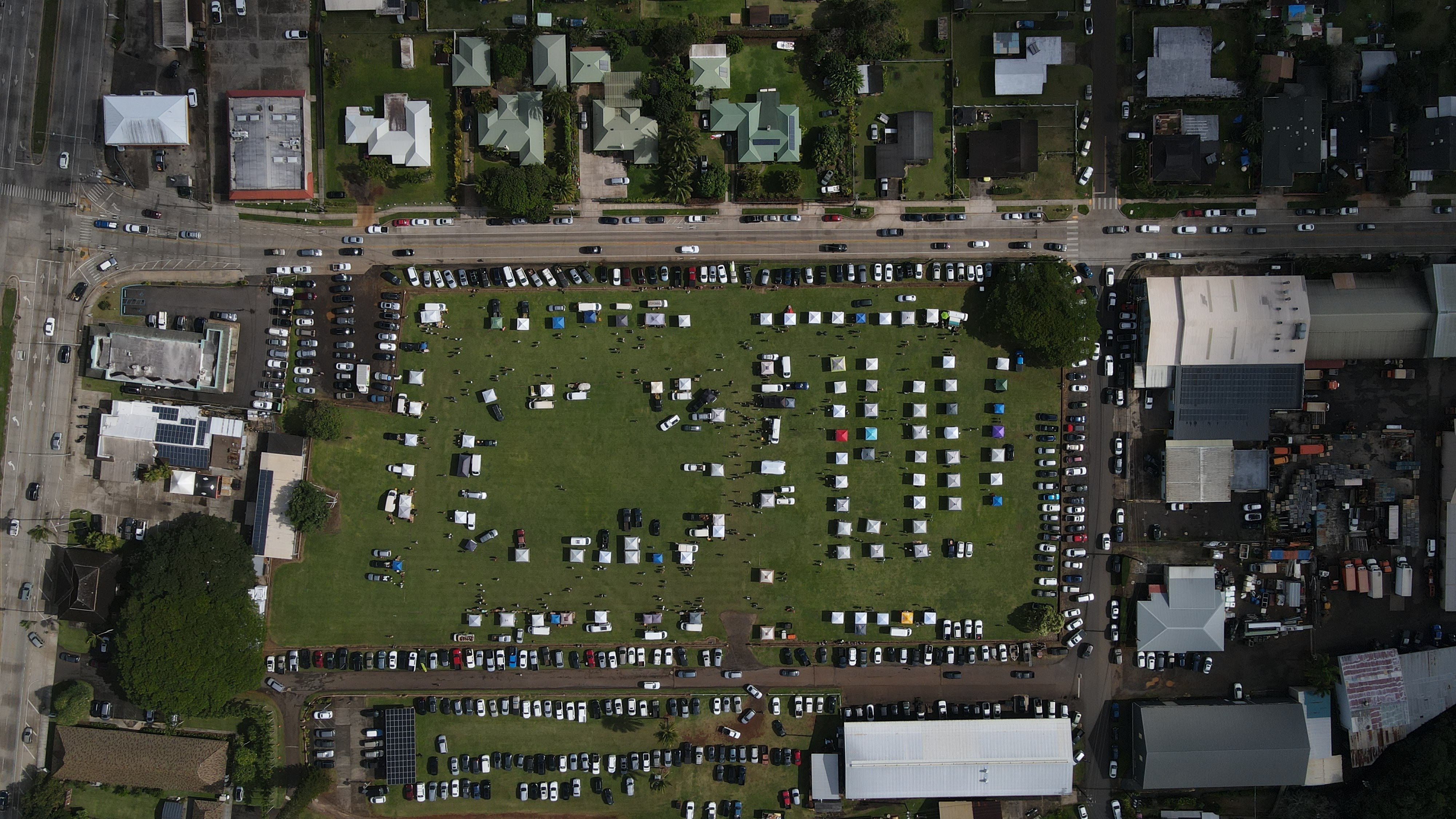 Increasing Food Security

Every time you shop at the Grove Farm Market, you support local agriculture that bolsters our economy, reduces our dependence on imported food, and reduces the carbon footprint of shipping goods to our island. We are working on developing a commercial kitchen in Puhi and hope to expand our programs for food entrepreneurs in 2023.
Protecting Native Species

Mahalo for using the boot brush stations to prevent the spread of pathogens like Rapid 'Ōhi'a Death when you visit Kapaia Watershed Preserve and Makauwahi Cave Reserve or go on tours with Kaua'i Backcountry Adventures and Kōloa ATV and Zipline.

Thank you also for your understanding as the vehicle road to Mahā'ulepū Beach remains closed for now to protect the pristine coastline.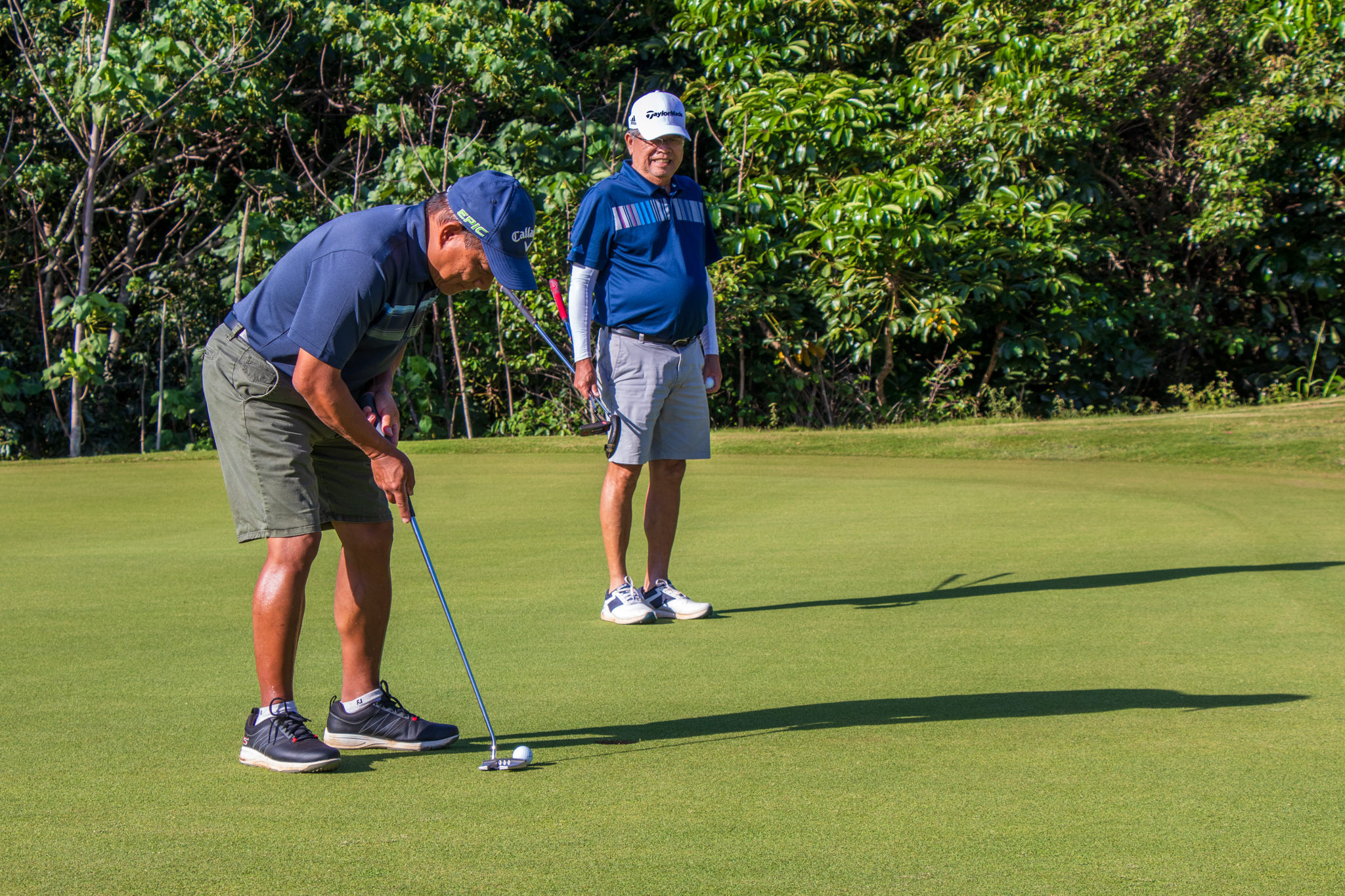 Pursuing Good Health

Whether you choose to hit the greens and driving range at Puakea Golf Course or engage in safe hiking and beach activities, spending time in nature can be rejuvenating. In 2023, we hope to see the opening of the Adolescent Treatment and Healing Center, which will help Kaua'i's youth to rehabilitate from drug abuse and recover from addiction.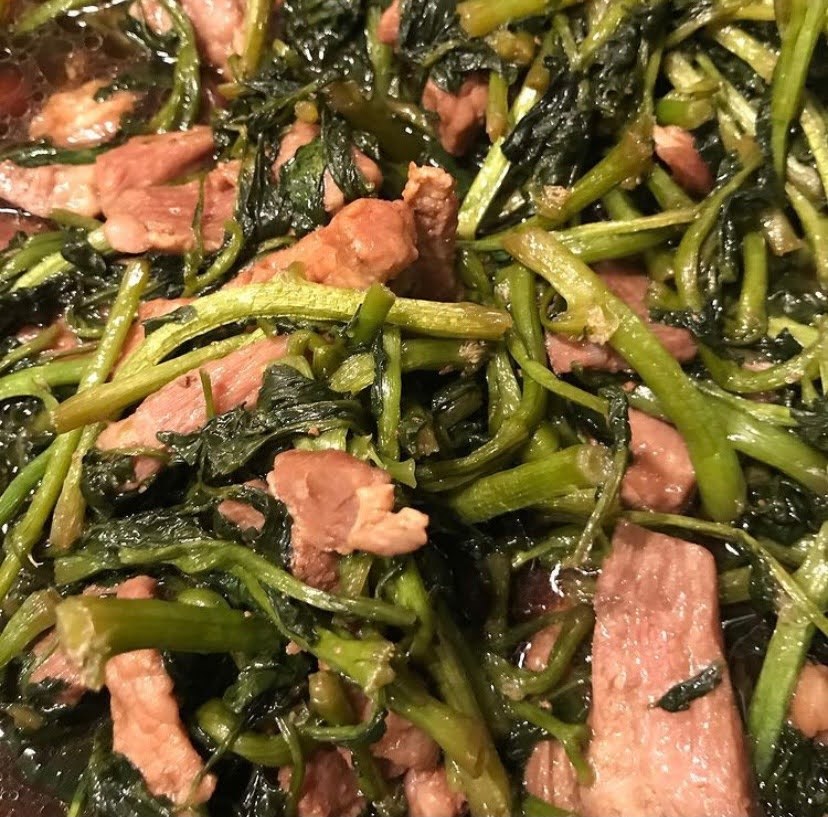 Perpetuating Culture

Favorite local dishes connect generations, and we're continuing to post dozens of recipes from Kaua'i students and their families to our website. Try watercress farmer Bruce Jacintho's pork and watercress, and Federico Acoba Jr.'s recipe for tabungao (pork and squash soup).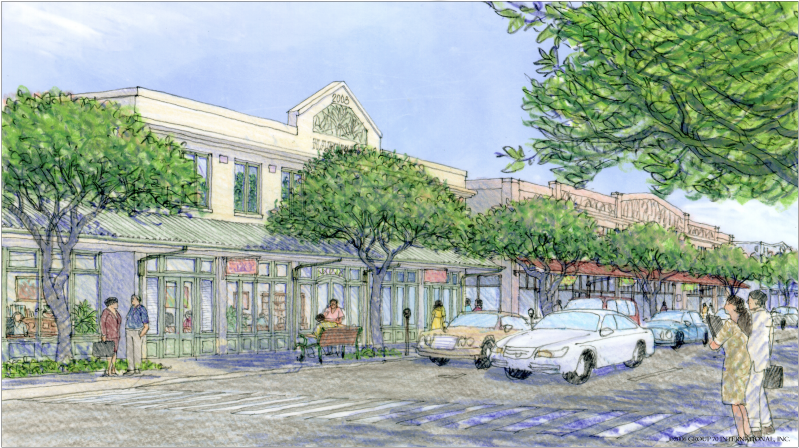 Creating Sustainable Communities

Construction is well underway for 103 new homes in the Puakea II and Puakea III subdivisions, all of which have been pre-sold to Kaua'i residents in an effort to address the housing shortage.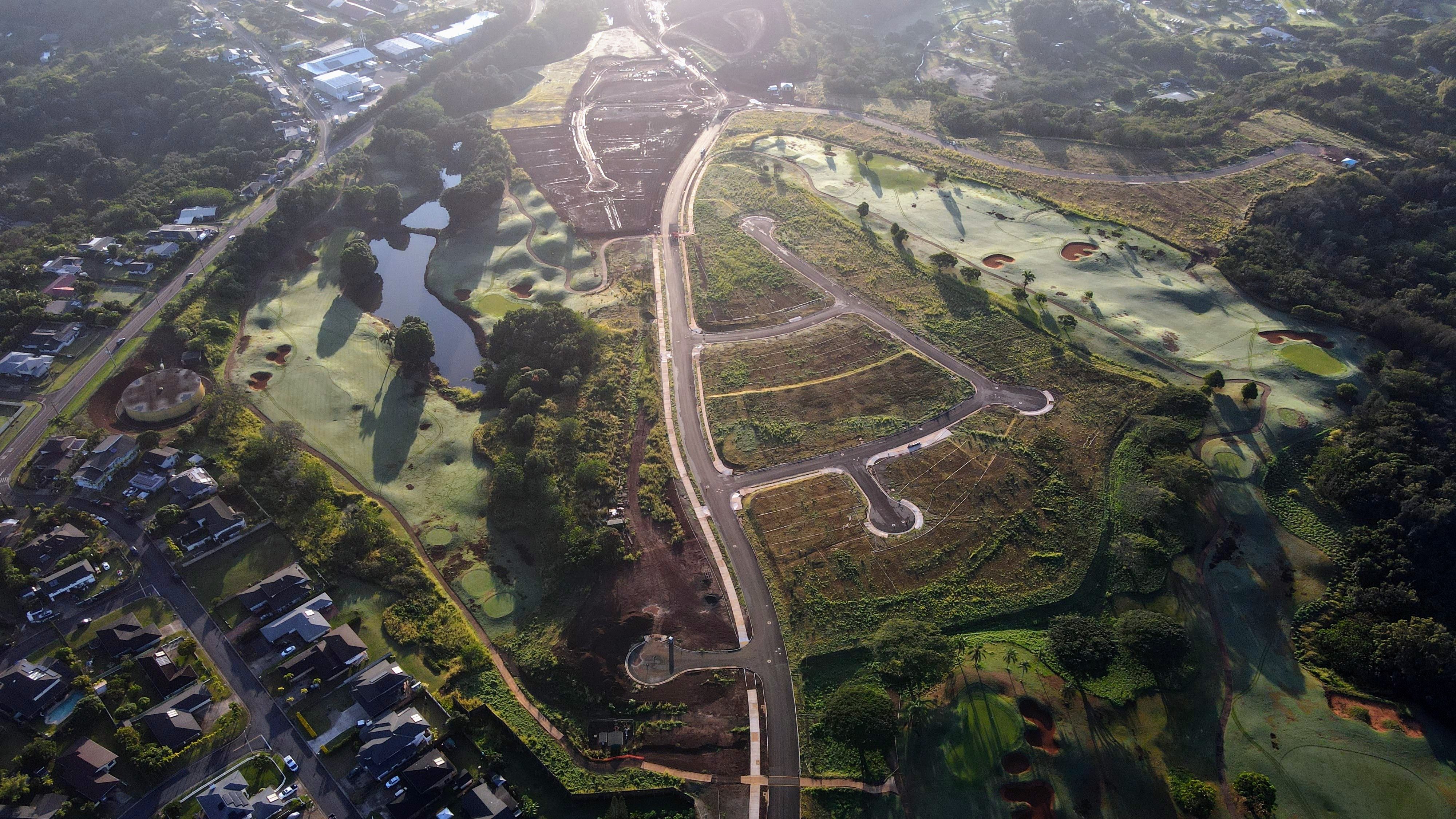 Puakea II and III Subdivision

The first three increments of construction are nearly complete and work on the final increment is progressing well. We anticipate construction being completed in the second quarter of 2023.

While there are no overnight solutions to the need for more homes, Grove Farm is working tirelessly on major long-term initiatives such as the Līhu'e-Hanama'ulu Master Plan Community, which includes proposed developments, such as Wailani, to increase housing and create walkable neighborhoods to live, work and play. In 2023, we look forward to working with Kaua'i's Habitat for Humanity to begin a Līhu'e housing project that will enable over 80 families to own a home.