Grove Farm Newsletter - November 2021 Edition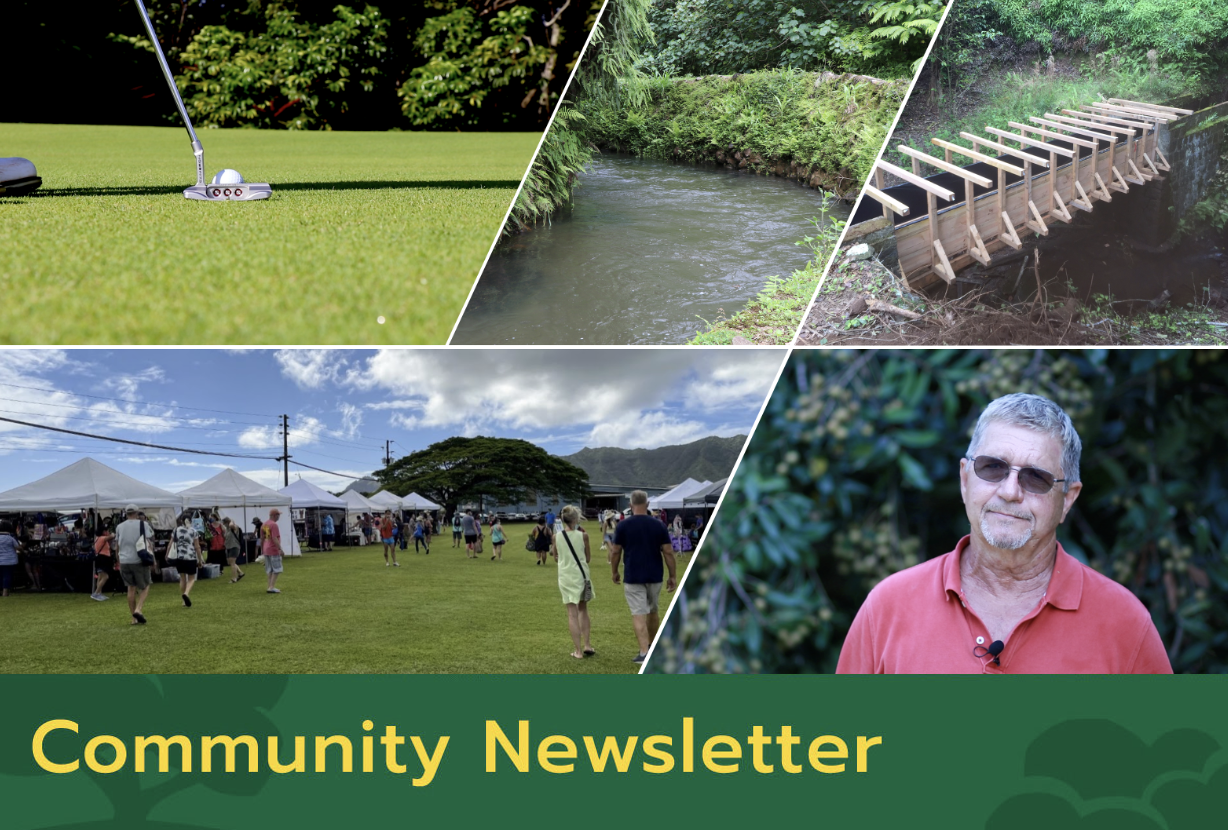 - Improvements underway at the Puakea Golf Course
- Importance of maintaining plantation era water infrastructure
- Grove Farm Market – December 4 Craft Fair
---
Paspalum conversion underway at the Puakea Golf Course Paspalum. Who would have thought that this tiny blade of grass would make so much difference in golf course playability and how your golf ball will roll?
Big changes are underway at Puakea Golf Course, in anticipation of reopening for play before the Christmas holidays. TJ Esaki-Kua, the new Director of Golf at Puakea Golf Course, shared how Puakea's greens have been enhanced while the course has been closed during the pandemic.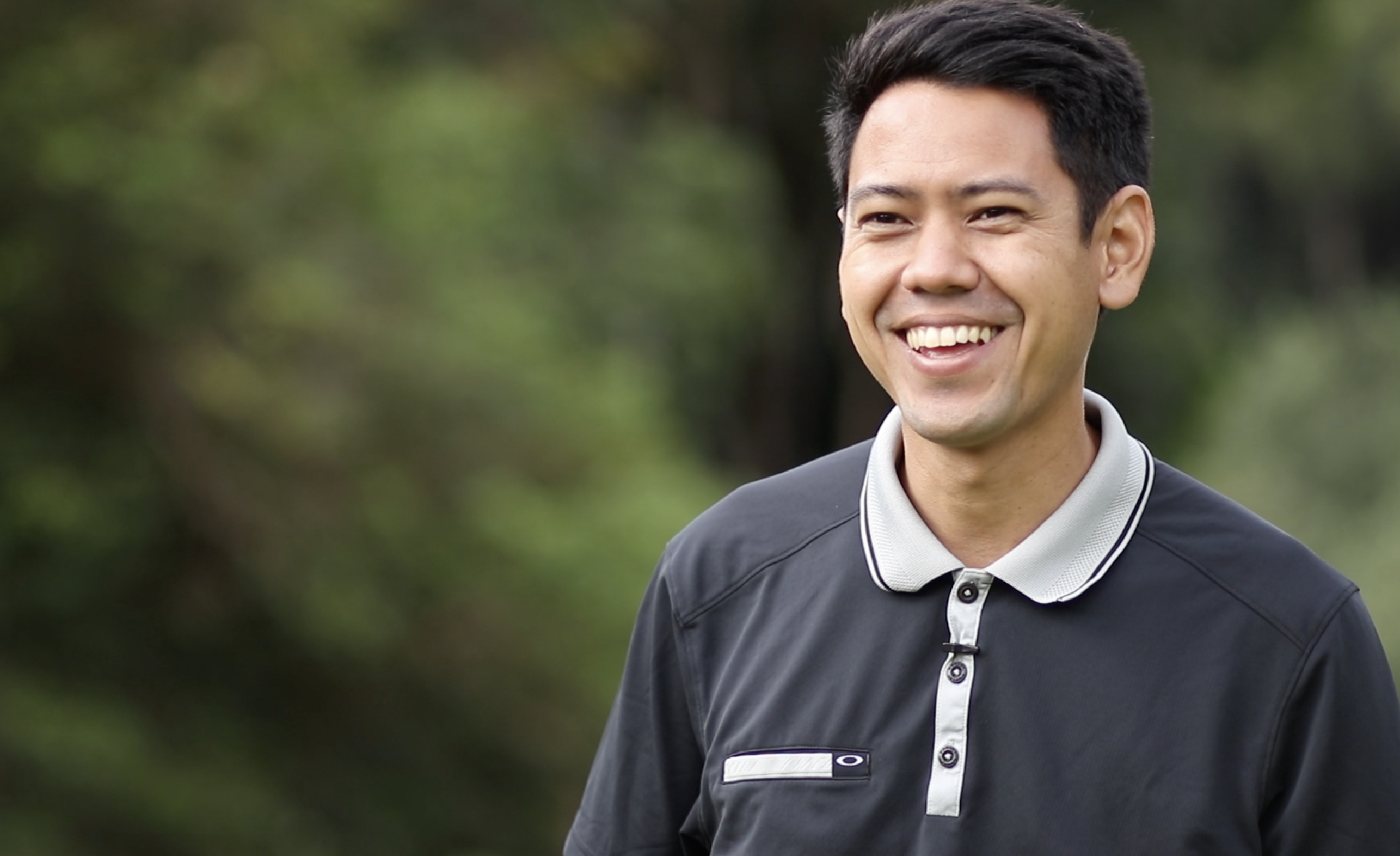 "It's nice to see that the greens are healthy, full and rolling nicely," he said. "Paspalum grows efficiently even in less than ideal conditions. Having paspalum also allows the greens to be cut at a consistent height to maintain the optimal level of firmness with minimal grain, thus allowing more consistent rolls."

The next paspalum phase will be to replace the Bermuda grass in the tee boxes and eventually the fairways. Stay tuned and follow Puakea Golf Course on social media for more updates in the coming months.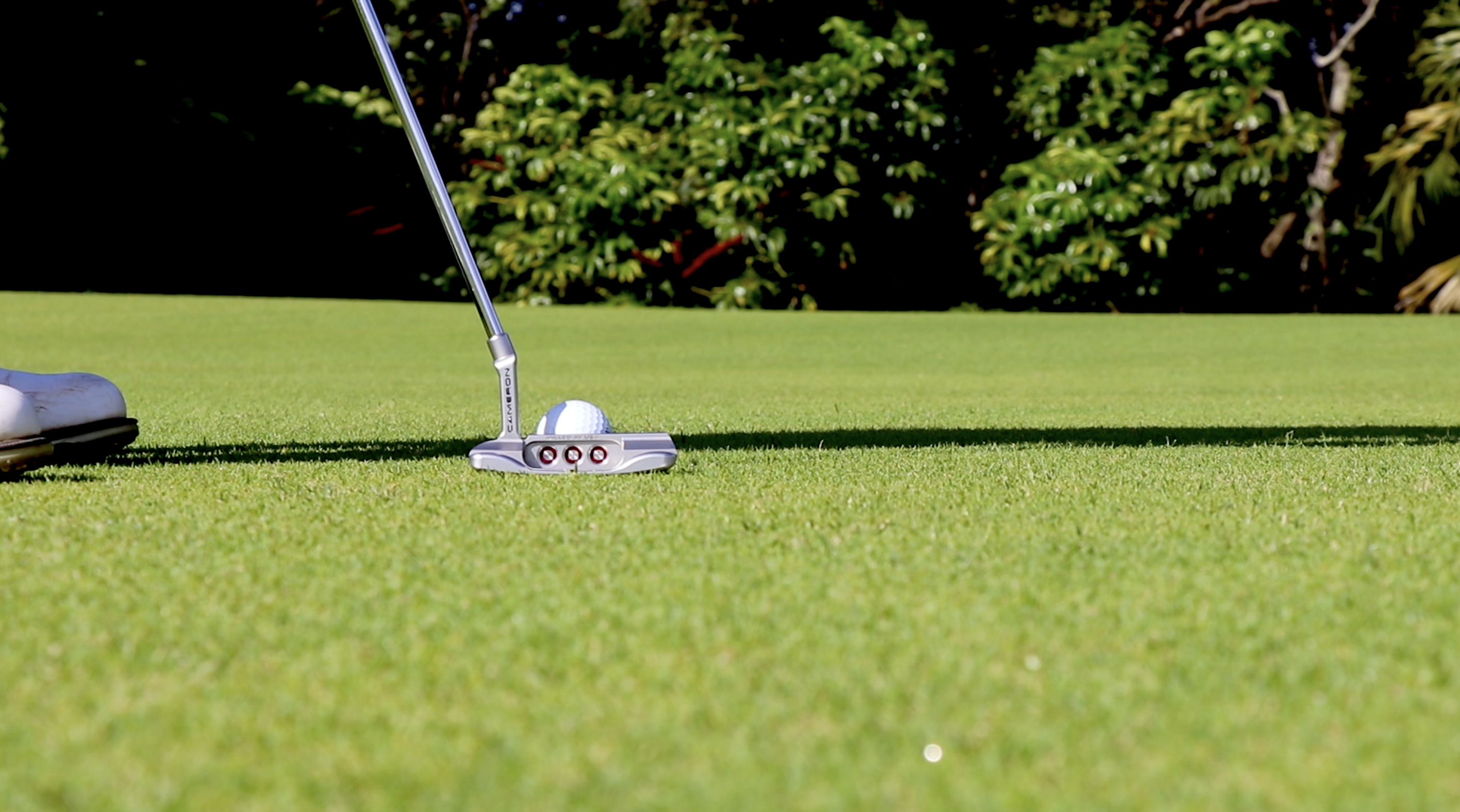 ---
Maintaining sustainable water for our community

During this season of Thanksgiving, we reflect on how fortunate we are on Kaua'i to have abundant and healthy water resources. Water is essential for food security, job creation, a greener Kauaʻi, drinking water and a thriving community.

In the video below, Jerry Ornellas, lifelong farmer and former President of the East Kauaʻi Usersʻ Cooperative, talks about the marvelous engineering behind Kauaʻi's historic, carbon-neutral water systems and how important it is to maintain this infrastructure.
A recent newspaper article highlighted the uncertainty of the East Kauaʻi Irrigation System and what will happen if nobody takes over its management and it is disbanded. This scenario hits home with Grove Farm as one of the companies on Kaua'i that is responsible for water management and stewardship. We are grateful to our staff and the community for all of the continued support and partnership in our management and maintenance of water systems from Kōloa to Wailua.

These systems moderate the flow of water from the mountains to the ocean, providing water to farmers, schools, civic centers, visitor tours, and local homes while protecting our community from disastrous flooding. Every year, we invest in keeping these water systems running smoothly and sustainably, preventing the need for costly and disruptive infrastructure replacement.

Learn More About Sustainable Water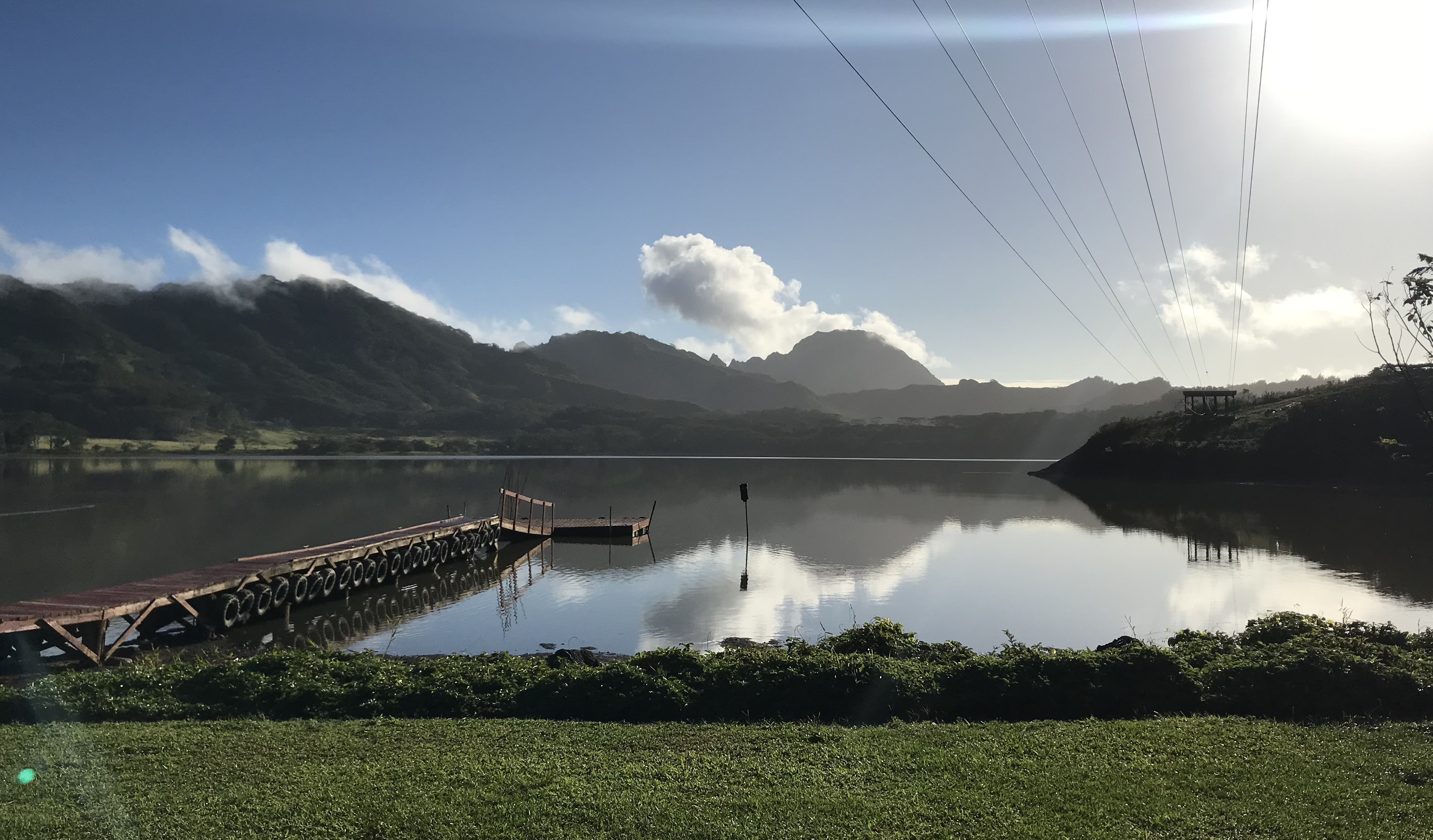 ---
Grove Farm Market -- December 4 Craft Fair

With the holidays around the corner our local crafters offer a wide array of gift ideas. Perhaps a "manapua" bag from Mailelani, home décor from Chan B Designs, or air-plants in creatively designed holders by Waipua Gardens. Get a head start on your Christmas shopping on December 4th! Find unique and beautiful gifts for your friends and family, while also knowing your support directly impacts our island community!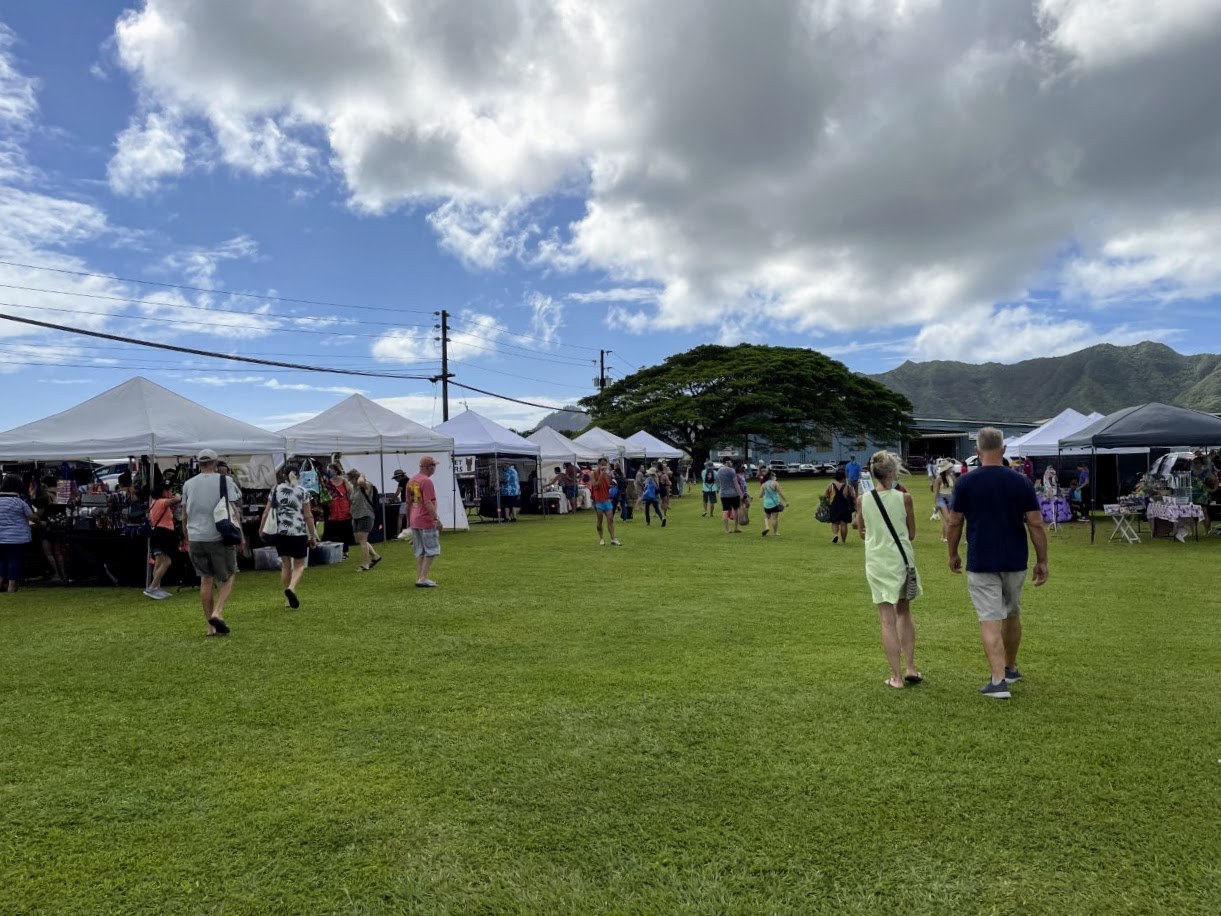 The inaugural Grove Farm Craft Fair on September 25, 2021 was a huge success! With over 35 craft vendors in attendance, many residents and visitors were able to shop and support local entrepreneurs. Due to the positive feedback received, we are excited to announce that we will be hosting bi-monthly craft fairs – every even-numbered month -- on the 1st Saturday of each month beginning in February 2022!

We invite you to join us at 9:30 a.m. on December 4th for our Holiday Craft Fair at Puhi Park! Additional craft vendors are welcome for this date, so if you are interested, please fill out an application and email it to Nikki at nige@grovefarm.com or drop it off to our office by Friday, November 12.