The Story Behind Kamalani - A Moʻolelo By Larry Rivera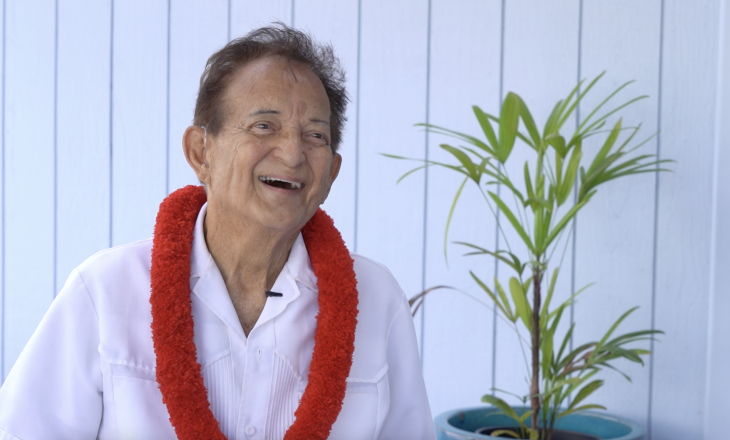 ---
Kaua'i lost one of our legendary kupuna – Larry Rivera in late January 2023. Uncle Larry was an icon with his musical talents shared with thousands from across the globe.

Former Grove Farm President & CEO Warren Haruki reflected on his life, "Uncle Larry was our next-door neighbor in Wailua Homesteads and I was fortunate to have known him for decades. He was a creative composer, full of humor, filled with energy and a zest for life, and made people feel happy and important. He always shared and was extremely humble. During the filming of Blue Hawaii at Coco Palms, Elvis Presley would spend many afternoons in the Rivera garage. The two of them would play music, talk story, and kept us kids entertained as we rode our bicycles in their driveway. He had a long and fulfilling life of giving, sharing, and caring – I will miss him dearly."

In Grove Farm's planned Wailani subdivision near the Judiciary and the Police Department, one of the new streets will be named Kamalani, one of Uncle Larry's best-known compositions. Other roads are also named after this prolific composer -- his legacy will continue on forever.

Uncle Larry sat down with us a few months back and he told us stories about his time with Elvis at Coco Palms and the story behind the song Kamalani. They are forever captured on video.