Sugar Plantation Civil Engineer Elbert T. Gillin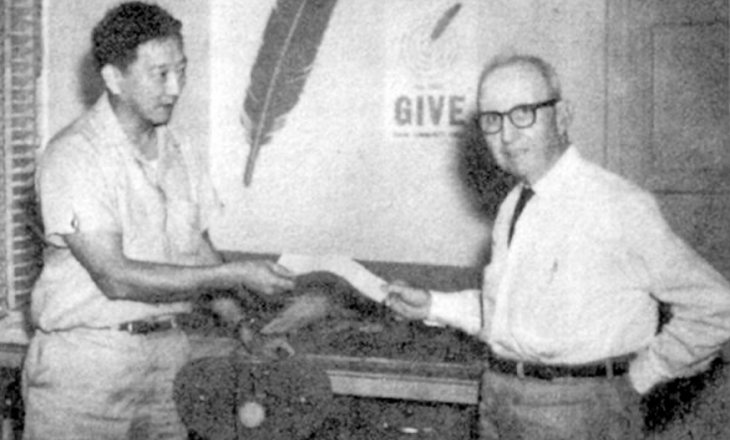 ---
Longtime Koloa Sugar Co. and Grove Farm Plantation civil engineer Elbert T. Gillin's (1892-1978) first job was rod and chain man on land surveys while he was a teenager attending Oroville High School in California.
By 1916, he'd gained enough on-the-job training working on various construction jobs in California and Hawaii to have helped engineer Oheo Bridge — a lovely concrete, solid-spandrel arch, open parapet structure that spans Oheo Gulch and the Seven Sacred Pools of Maui's Hana Coast. Meanwhile, he taught himself civil engineering in his spare time, passing a civil engineering correspondence course in 1917 offered by International Correspondence Schools.
Gillin joined Kōloa Sugar Co. as a civil engineer responsible for all survey and land matters in 1925 and retired as civil engineer at Grove Farm with practically identical duties in 1967. Among the engineering projects he completed at Kōloa Sugar Co. and Grove Farm were the construction of miles of wide, heavy ballasted, durable cane haul roads. He also engineered the two-and-a-half mile long Kuia-Waita water tunnel. Finished in 1966, it was dug under the Haʻupu Range to deliver irrigation water from upper Haiku to Waita Reservoir.
Another of his engineering achievements was his design and construction of the 2,200-foot long, 20-foot wide by 20-foot high Wilcox vehicular tunnel drilled and cut through the solid rock of the Haupu Range. Supervised by Charles Peterson and Carl Minium, Gillin's workmen commenced drilling from the Kōloa side of the Haupu Range in September 1948.
Tunnel construction was completed in April 1949 — only seven months later — without a single fatal accident at a cost of only $200,000. In 1946, Gillin built a single-story, white beach house set in a coconut grove on a three-quarter-acre parcel he acquired at Māhāʻulepū — the only house on the entire Māhāʻulepū coast — and in 1950, he and his wife, Adena, made it their full-time residence.
Elbert and Adena Gillin had three children— Elbert, Virginia and Dorothy.