Kaua'i's Favorite Recipes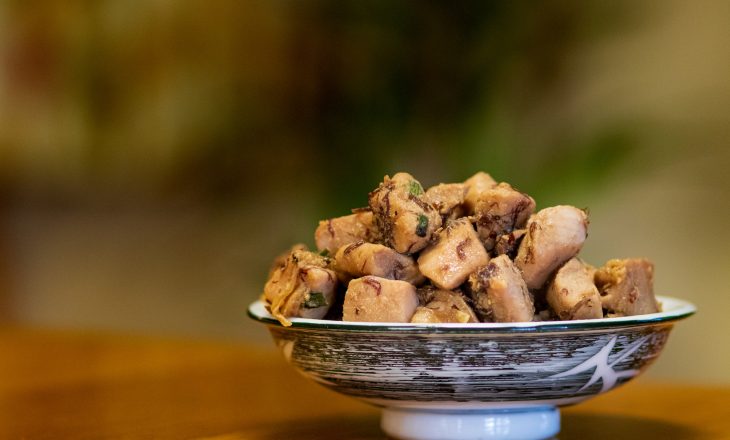 ---
In the true spirit of "make 'em how you like 'em," this dish was inspired by leftovers from the night before, what was in the freezer, and the spices or sauces available in your pantry. My grandpa, Fred Acoba, would go fishing with his buddies then cut the fish into blocks for sashimi and poke for parties or dinner. Any leftover poke from the night before was fried the next day. The recipe was made up of whatever ingredients he had around the house. It is a staple dish that is featured on the Waimea High School football food booth menu at Hanapēpē Stadium.
Ingredients:
| | |
| --- | --- |
| 1 lb | leftover poke |
| 2 tbsp | sesame oil |
| 1 packet | S&S dashi |
| 2 cloves | garlic |
| ½ cup | shoyu |
| 1 tbsp | butter |
| 1 tsp | calamansi or lemon juice |
| 1 pinch | red pepper flakes |
| to taste | pepper |
Instructions:
Heat sesame oil in a small wok or frying pan
Add butter and minced garlic to hot oil, stirring constantly
Add poke and shoyu to the pan, stirring constantly
Add dashi packet, pepper flakes, pepper, and calamansi or lemon juice
Stir until all sides of the poke are seared
Recipe submitted by Beau Acoba, Grandson of Federico Acoba, Jr.