Puhi Park Produce
As our island community deals with the coronavirus concerns, Grove Farm brought together our island's farmers and fishermen with you -- our community -- by offering fresh produce and fish at our Puhi Park Produce site.
Closures of the island's Sunshine Markets and the popular Kaua'i Community Market created a need to have a location for farmers and fishermen to sell their fresh produce. Puhi Park Produce offers an alternative for residents to continue to get their locally grown fruits and vegetables while being more sustainable with our food.

Grove Farm is offering its Puhi Park, at no charge, for this win-win opportunity – provided that social distancing directives and appropriate personal protective equipment (PPE) are utilized.

The Puhi Park Produce location will be open every Saturday from 10:00 a.m. until sold out!

Park your vehicle and see what different vendors have to offer. Most of their produce is harvested the day of or the day before! Some vendors may have pre-established customers who have pre-ordered items. If you have pre-ordered, there is a separate "pre-order pick up" parking location along Kikowaena Street.

---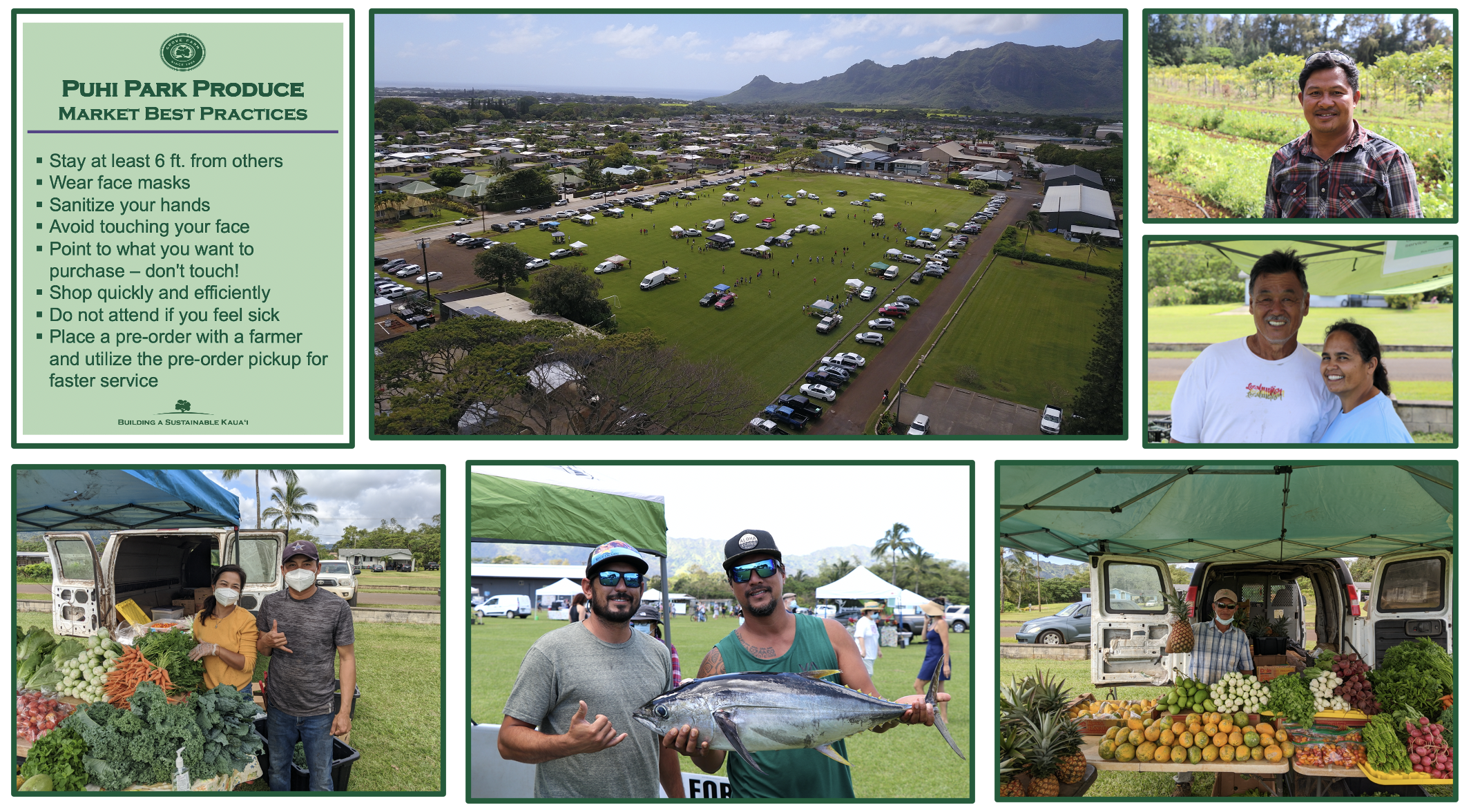 ---
Safe Practices

We cannot stress enough the importance of maintaining adequate separation and recommend that you wear a protective facemask. We strongly discourage congregating to socialize. Also, please refrain from handling the product, but rather, tell the vendor what you want to purchase. If we all follow these simple practices, you can get the freshest produce from our island's farmers and fishermen.
Be a Vendor
If you would like to be a part of the Puhi Park Produce market, please review both the Vendor Application and Vendor Agreement. Both documents must be completed and emailed to Nikki Ige at nige@grovefarm.com to be considered. Once approved, we will contact you to confirm. Should you have questions, please call (808) 245-3678.