Puakea Golf Course and Puakea Grill set to reopen soon!
After a long hiatus due to the pandemic, we are pleased to share that Puakea Golf Course and the new Puakea Grill will be reopening on December 22nd. As a locally owned and operated course, Puakea will offer a $69 local rate, $45 local twilight rate, and additional savings with the Puakea Club program for full-time Kaua'i residents.

During the closure, the staff has been hard at work improving course conditions to enhance your golf experience. Recent updates include changing the greens to paspalum for consistent rolls, renovating the pro shop, and conducting maintenance of the golf carts.
We are thrilled to welcome TJ Esaki-Kua as the Director of Golf. Born and raised on Kauaʻi, TJ returned home to raise his family. His career comes full circle as he takes the helm at the very course he practiced at in his youth.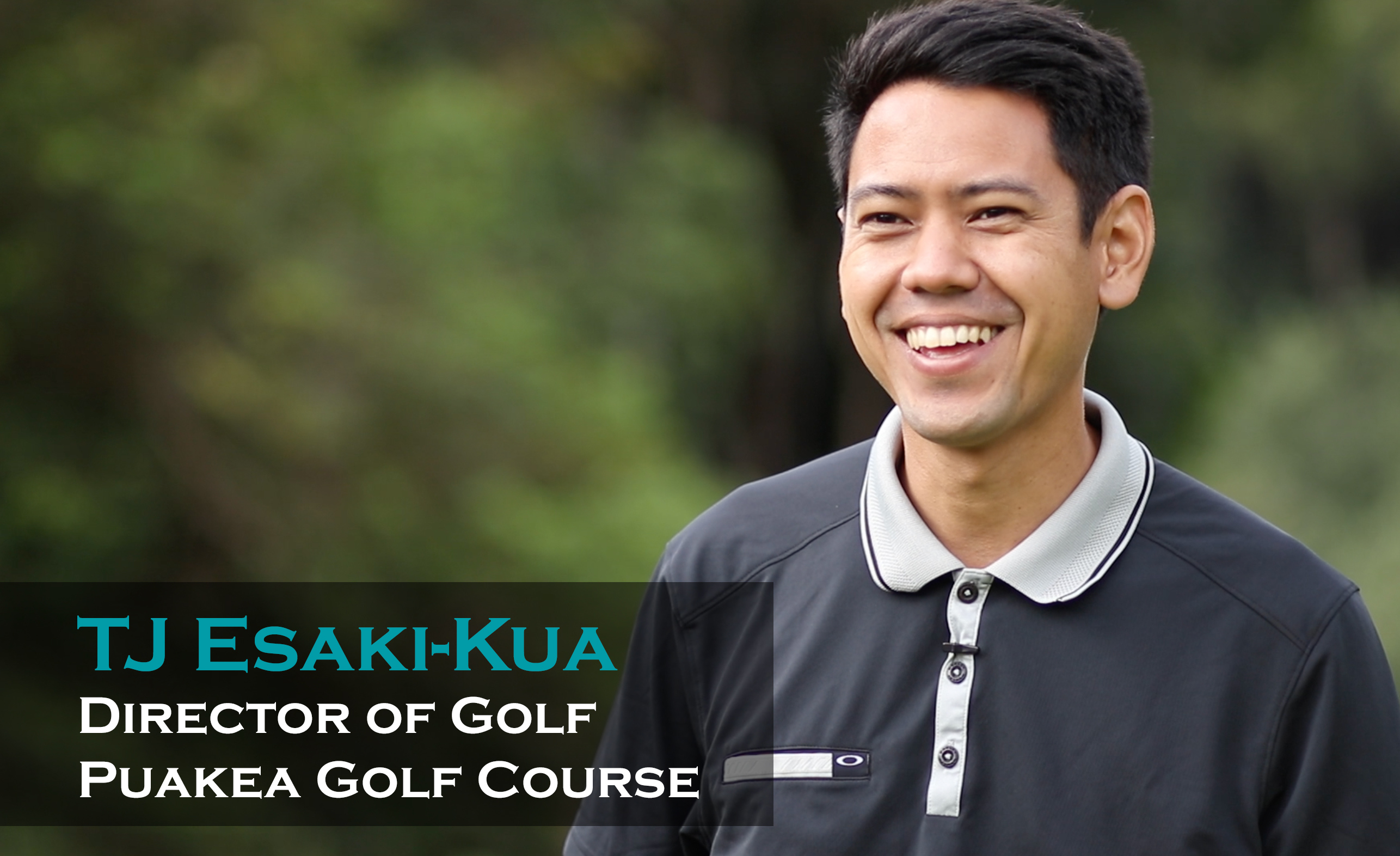 TJ brings to Puakea his knowledge and experience in golf course management, and he comes from a lineage of golfers. His uncle, PGA golfer David Ishii, was one of three Kaua'i golfers, along with Guy Yamamoto and Grove Farm's Casey Watabu, to play in the Masters Tournament. In the pro shop, you can read more about the accomplishments of Kauai's three Masters!

With TJ and Casey at the helm, more course enhancements are in the works at Puakea in the coming months. Casey also serves as President of the Kaua'i Junior Golf Association, and Puakea Golf Course is working with the Kaua'i Junior Golf and First Tee programs.

"Junior Golf teaches you many valuable life lessons that stay with you," says Casey. "It did so much for me. Part of our vision at Puakea is to inspire junior golfers and provide a centrally-located facility for training and practice."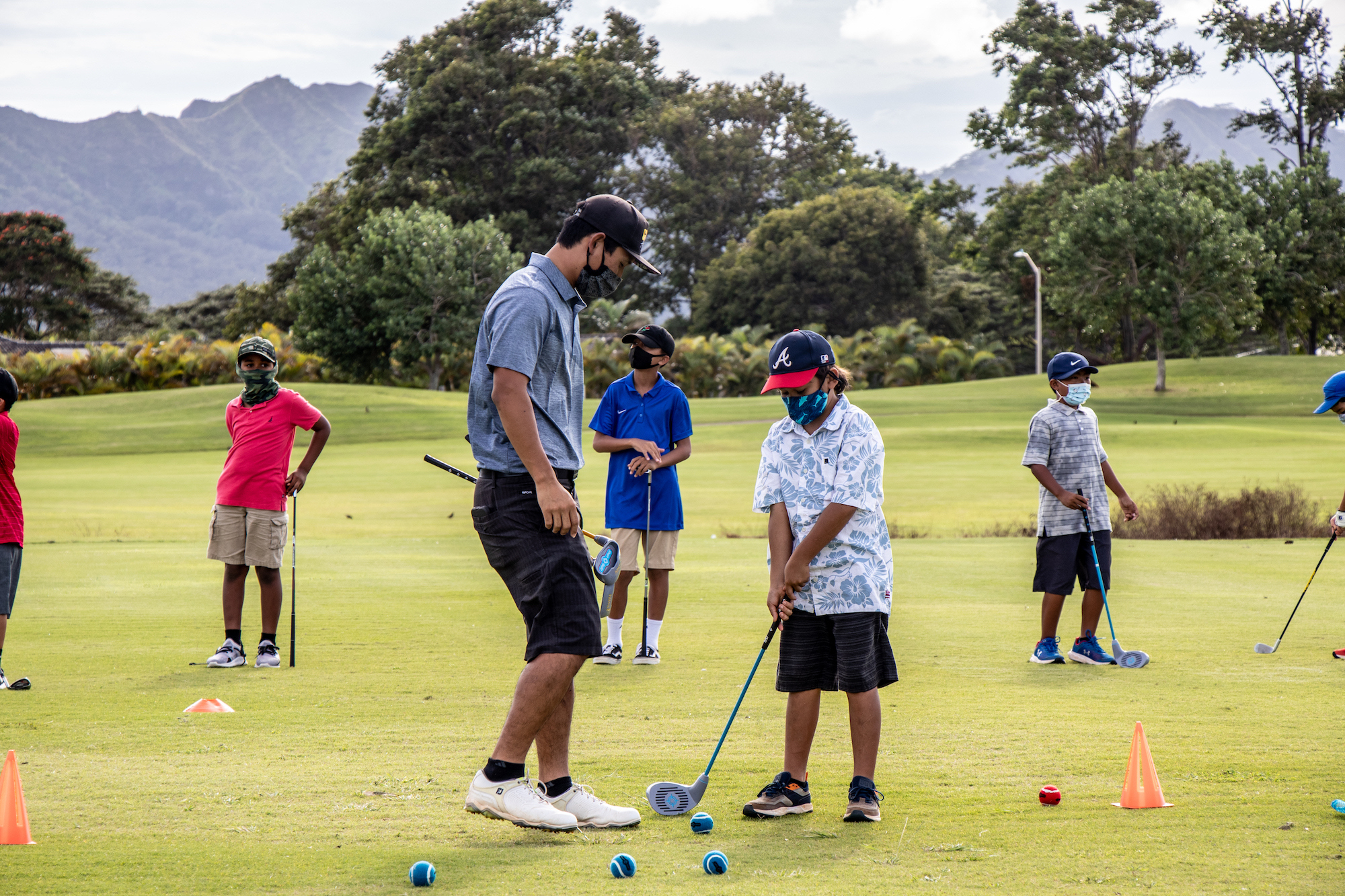 ---
See a Sneak Peek of the New Puakea Grill
The Puakea Grill has been significantly upgraded and new Owner and Executive Chef Kristin Yanagawa is excited to welcome guests back. Renowned for her culinary artistry at Tapas at Kukui'ula and Verde Restaurant's Hokulei location, Chef Kristin is a graduate of Kaua'i Community College Culinary School. She also previously worked at Mark's Place Contemporary Catering and JO2.

Chef Kristin has reimagined the menu at Puakea Grill to feature "plantation days" homestyle comfort food with a twist, including delicious pipikaula, loco moco, burritos, ginger fried chicken, ahi poke nachos, and other happy hour specials.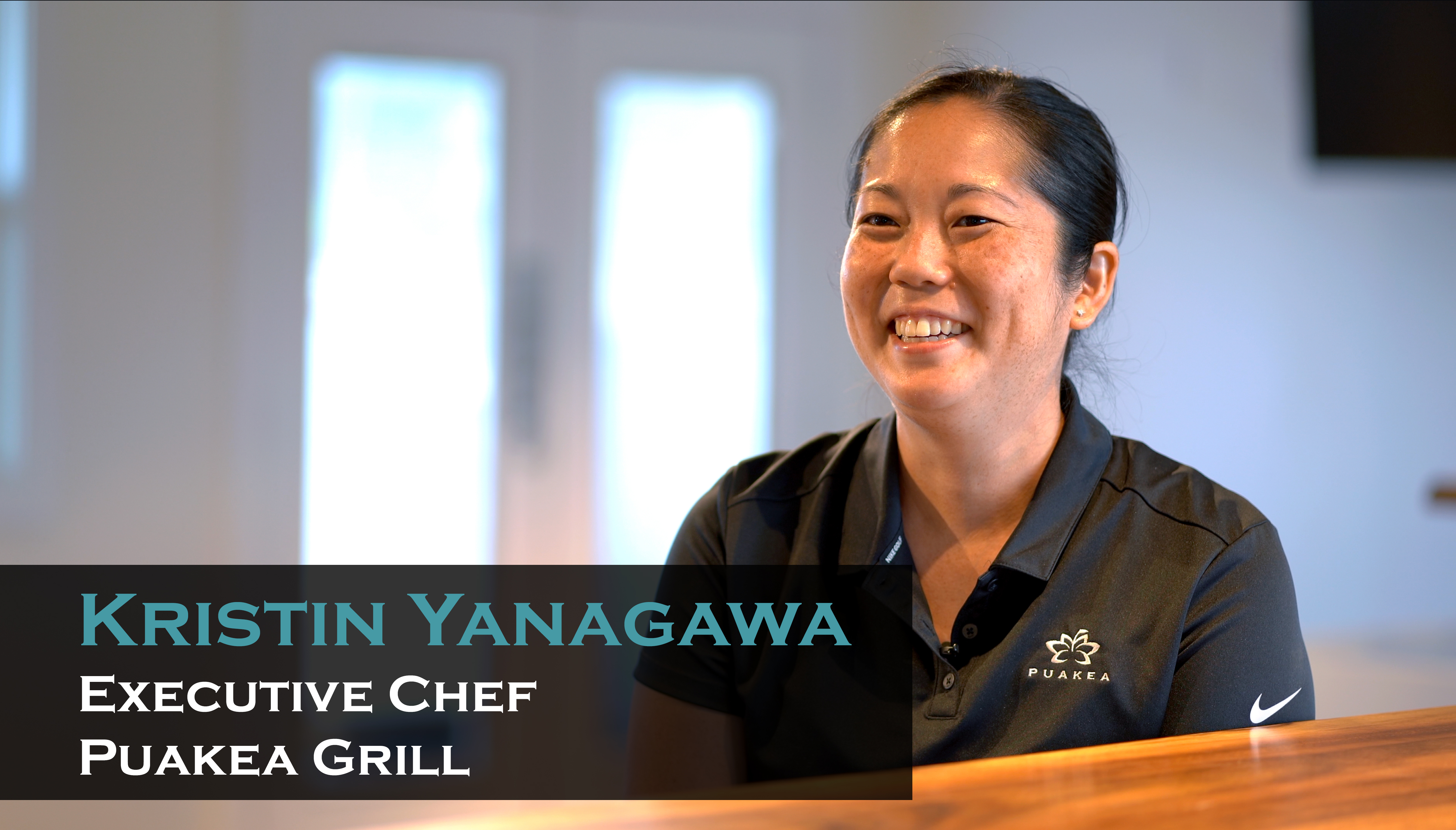 "When you come to the Puakea Grill, you can expect good food at a good price with service by a staff who is happy to see you," says Chef Kristin.

The Puakea Grill will have both indoor and outdoor dining options in a relaxed setting surrounded by golf course views. Online takeout orders will be another option to partake in Chef Kristin's cuisine!

We hope to see all of you over the Holiday Season! From our entire Grove Farm family, best wishes for a Mele Kalikimaka & Hauʻoli Makahiki Hou!