March News: Congresswoman Jill Tokuda Talks Story with Farmers, Grove Farm Promotions, Regenerative Farming and Puakea Golf Course on HI Now
Congresswoman Jill Tokuda Talks Story with Kaua'i County Farm Bureau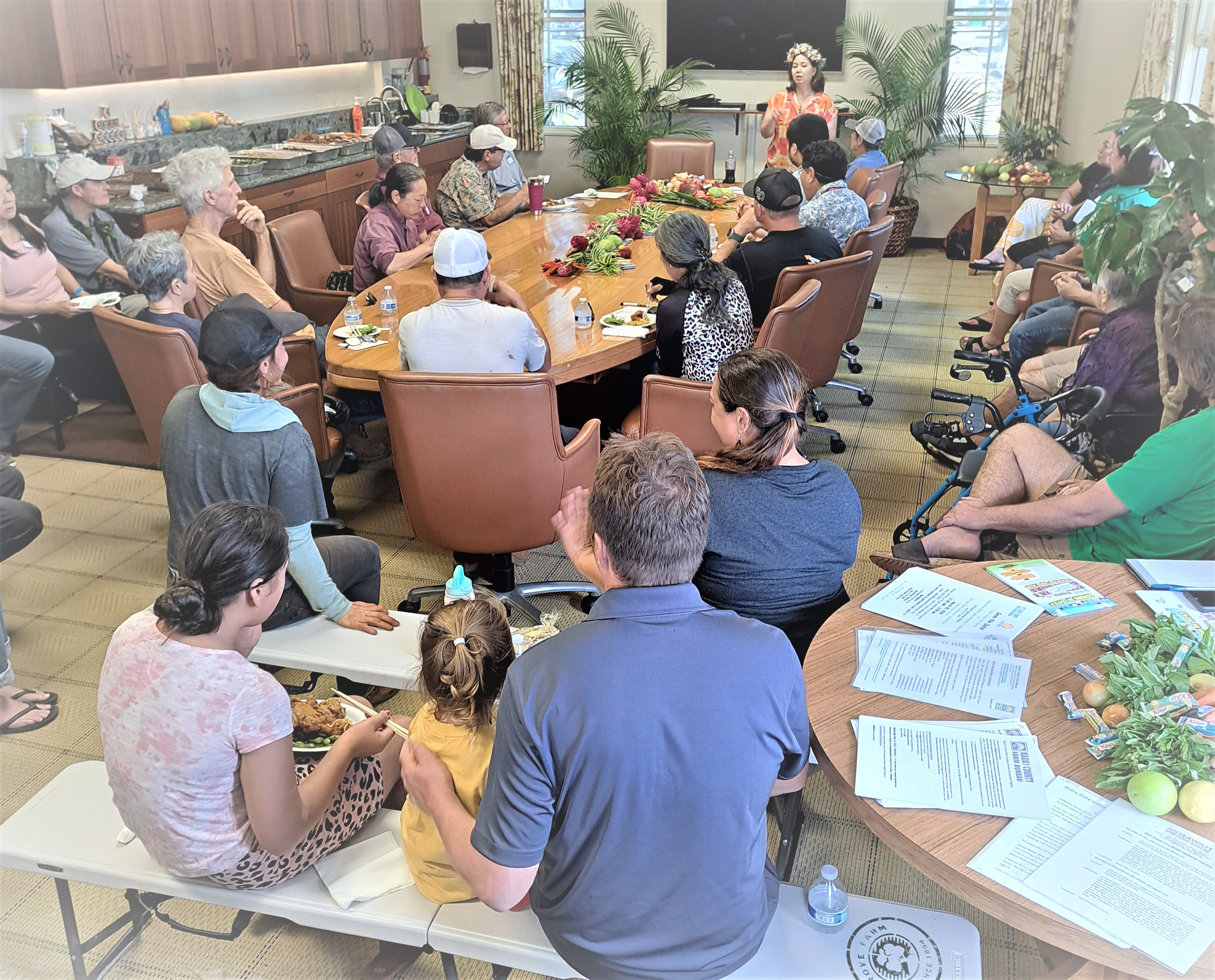 On Saturday, Feb. 25, more than 40 attendees gathered around the Grove Farm conference table for a talk story with Congresswoman Jill Tokuda about the future of Kaua'i's agricultural sector, hosted by the Kaua'i County Farm Bureau (KCFB) and Grove Farm. Congresswoman Tokuda has recently been named to the U.S. House of Representatives Committee on Agriculture and was keen to hear from the Kaua'i farming community about how federal policy can support a thriving and prosperous agriculture industry.
---
Congratulations to Beau Acoba and Kevin Reyes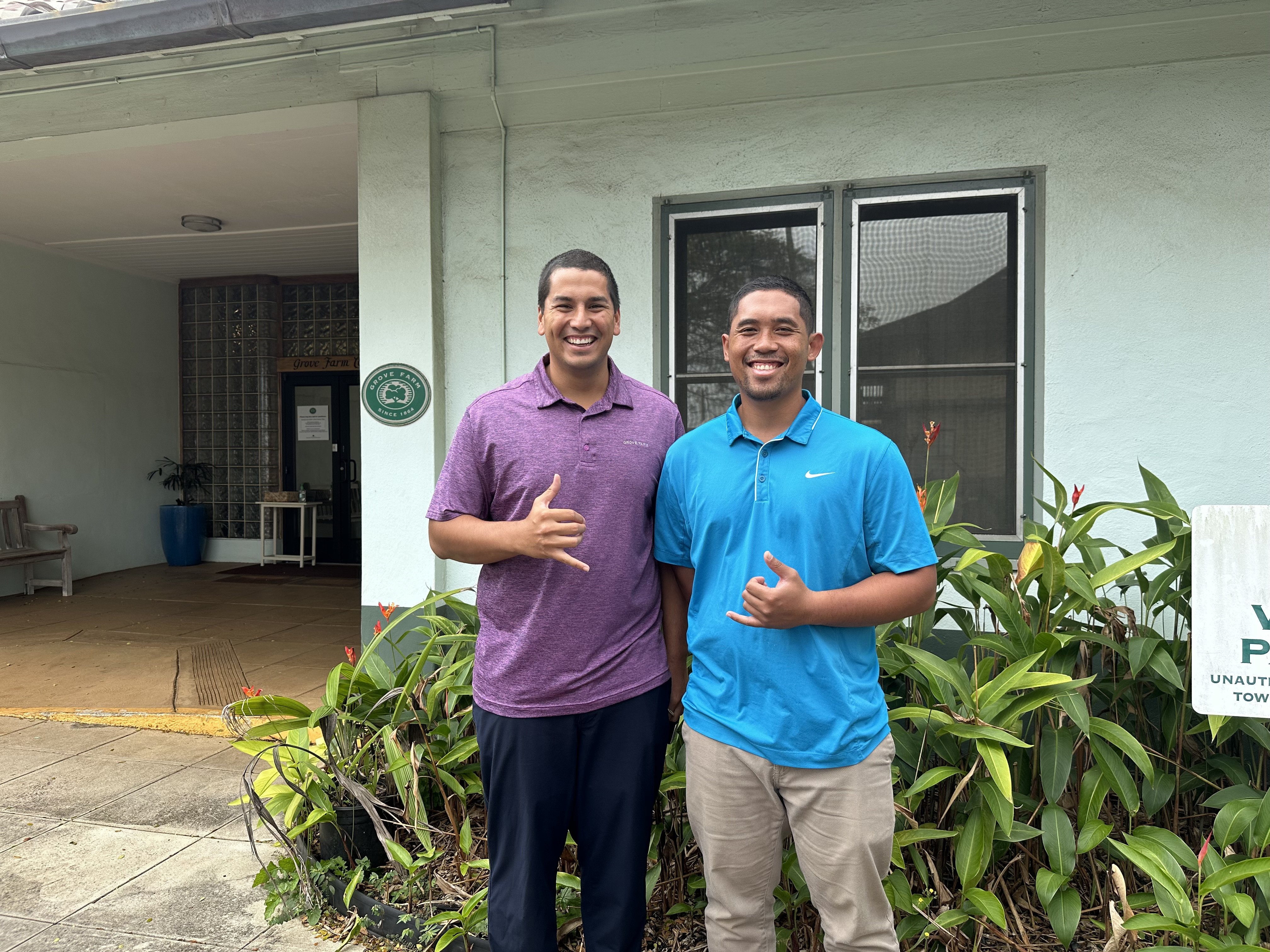 These two hardworking gentlemen have been promoted to Grove Farm Project Managers. Beau and Kevin spend much of their days planning and managing the wide range of projects at Grove Farm. When not working they are both invested in the community – giving back by coaching high school and youth sports and leading our keiki in service projects. We wish both of these rising stars much success!
---
Catch Puakea Golf Course on Hawaii News Now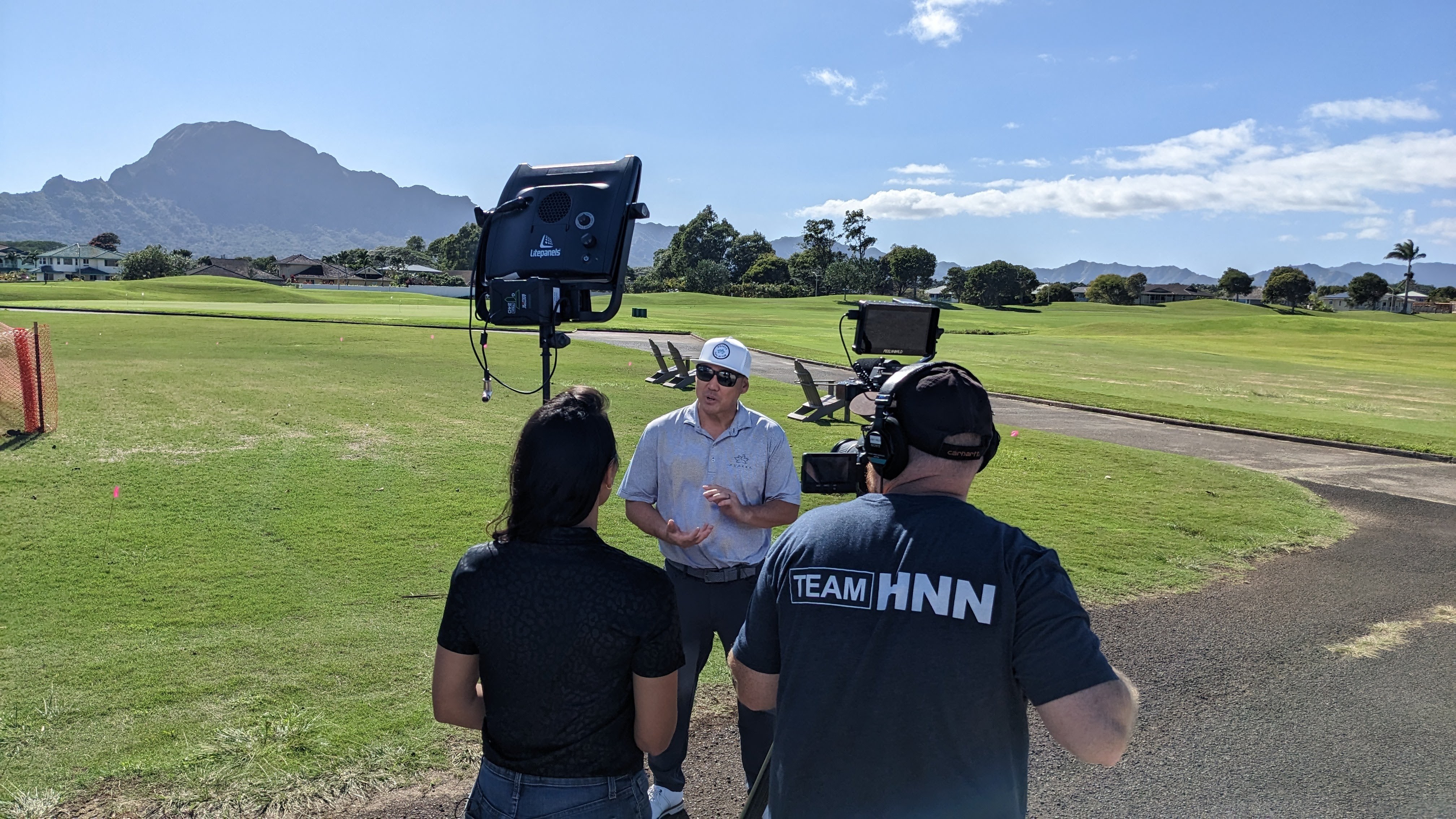 Rachel Pacarro and Joey Kirstine of Hawaii News Now's HI Now TV show and Grove Farm's Beau Acoba took a drive through Puakea Golf Course with Casey Watabu to highlight the fun features of the course and some of the community's favorite dishes at the Puakea Grill. See the HI Now video here.
---
Kumu's Cupboard Provides Free Supplies for Educators and Their Students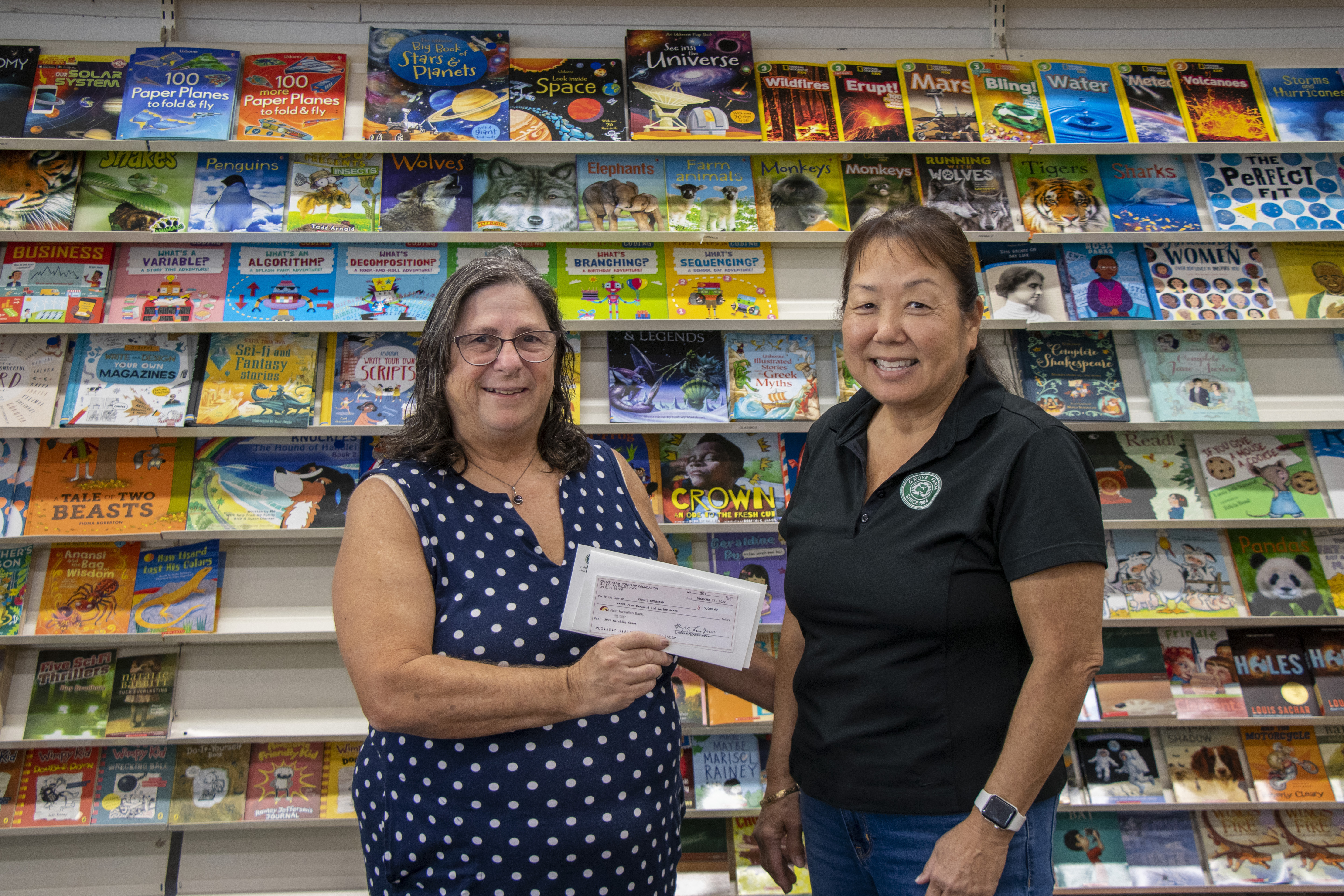 We all know of dedicated educators who quite often will use their personal resources to help in the education of their students. Kumu's Cupboard, a nonprofit organization located in Kukui Grove Marketplace in Līhu'e, allows educators to shop for supplies, materials for arts and science activities, and student incentives – all for FREE!

It takes an entire community to support an amazing nonprofit such as Kumu Cupboards. Inside their store, their "Apple Tree" mural shows how many individuals and organizations have supported their mission. Grove Farm is proud to be among them. For the seventh year, we have matched donations to Kumu's Cupboard up to $5,000!
---
Meet Sally Rizzo of Old Kōloa Regenerative Farm

A break in the rains made for a beautiful morning on Kaua'i's south side two weeks ago. Sally Rizzo is a bundle of energy, smarts, drive, and toughness wrapped up in a petite five-foot frame. You can see why she and her partner Julian were able to transform a field of haole koa and rocky soil into a farming oasis which they call Old Kōloa Regenerative Farm.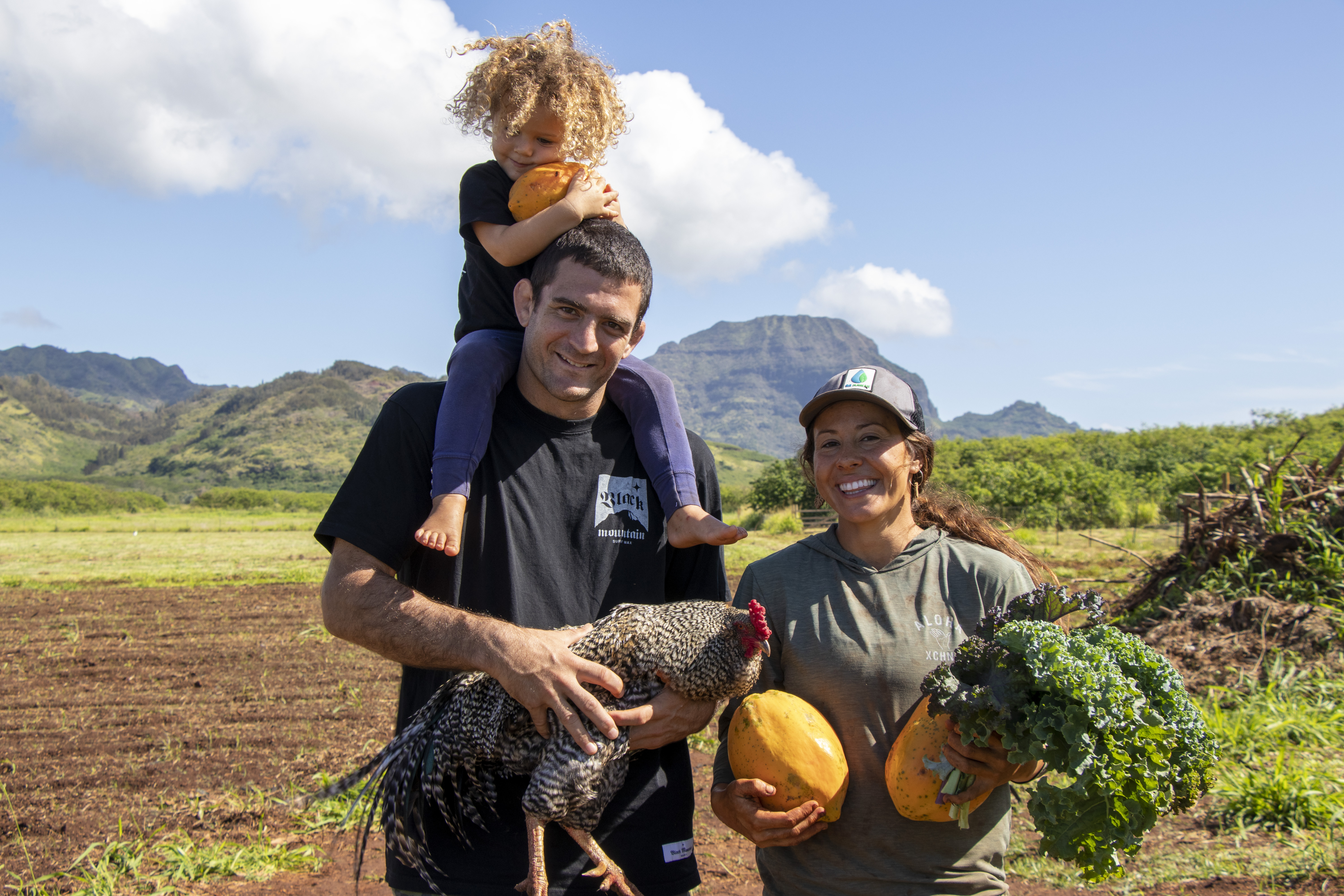 Vegetables, fruits, and egg-laying hens thrive amid a menagerie of farm animals that co-exist in harmony. We even got to see a friendship in the making between a pig and a goat.

Sally is quick to credit her extended family and friends for helping to clear the land and support the success of Old Kōloa Regenerative Farm. The name may make you ponder, "what is a regenerative farm?" Sally has an environmental degree with a concentration in geology and geography. Referring to the soil, she said, "It is good soil, but exhausted, so we put love into the soil and actively build the soil." Her aim is to "leave the soil better than how we found it." While demonstrating how she uses a broad fork for tilling, she excitedly grabbed a handful of dirt to show us the earthworms that are now thriving in the rich soil.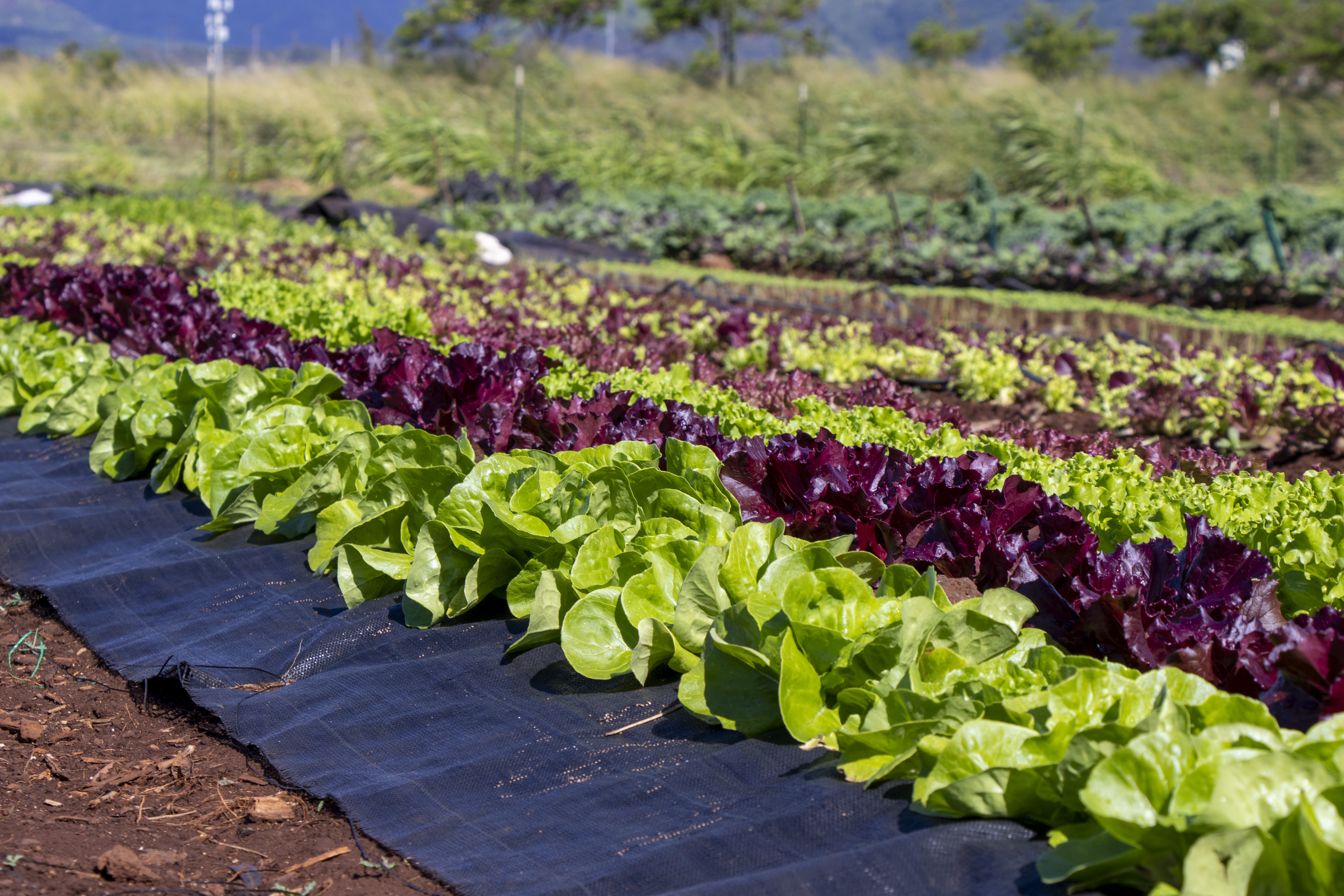 Sally carefully cultivates the land using heavy crop rotation, resting areas, composting, and periodically moving her mobile henhouse to allow the chicken manure to enrich the soil — all with the goal of improving soil conditions.

Prior to starting Old Kōloa Regenerative Farm, Sally worked with farmers but did not farm herself. Having enrolled in the GoFarm Hawai'i program, she produced beautiful heirloom tomatoes. About a year ago, she took a leap of faith and contacted Grove Farm about leasing land to build a farm.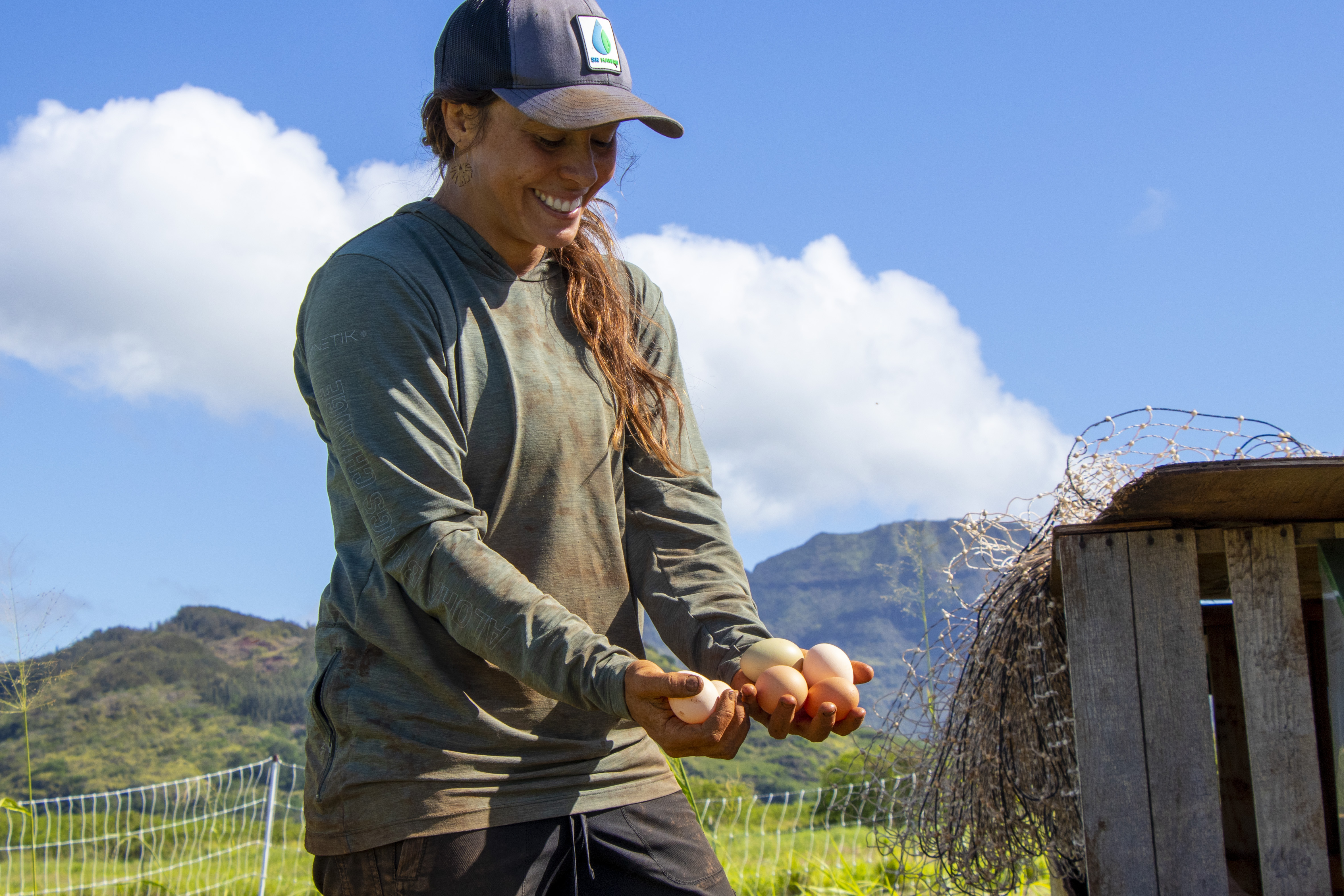 Since starting her farm, Sally has successfully applied for many grants and funding sources, and is appreciative of the family, friends, and community who have loaned equipment or helped clear the land. Corteva is one of the companies that has been generous in their support.

Now, Sally fills weekly orders for regular clients on Kaua'i. In exciting news, the health food store, Hoku's is coming to Kōloa and will be featuring her produce!

How does Sally sum up Old Kōloa Regenerative Farm? "I love to feed the community!" she said. "Healthy soil equals healthy food equals a healthy community."