Grove Farm Newsletter - Special Edition
Puakea Golf and Puakea Grill Reopens on March 1
Puakea Golf Course and the Puakea Grill will reopen on Tuesday, March 1. Book your tee-time online at puakeagolf.com.
Significant upgrades have been made after a nearly two-year temporary closure during the COVID-19 pandemic
. Puakea features improved course conditions, an updated club membership program, easy online tee-time booking, a refreshed pro shop, and a renovated "Puakea Grill" restaurant and bar.
With Kaua'i-born leadership at the helm for both golf and dining, Puakea delivers an elevated guest experience on all fronts
.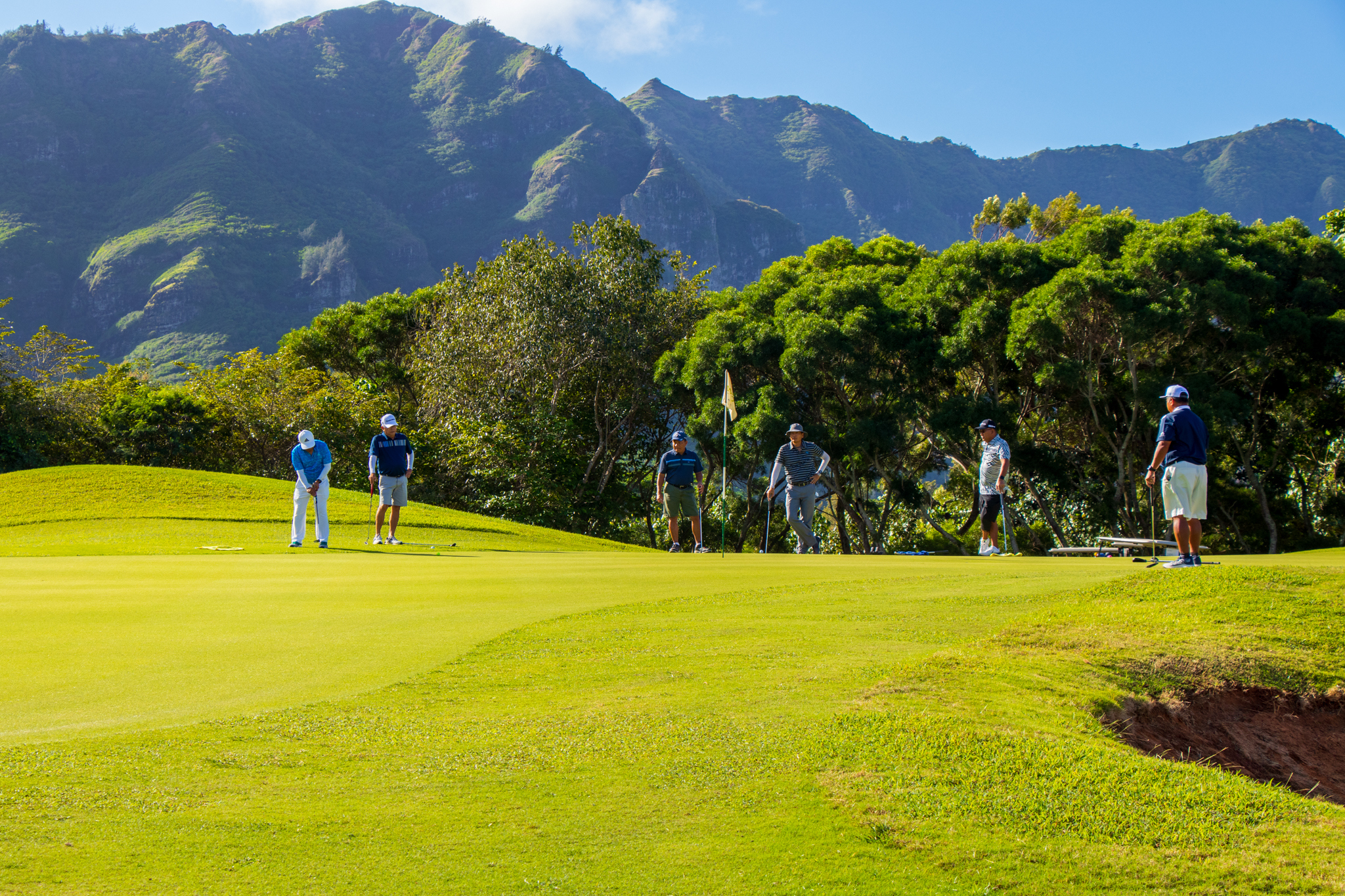 "We made the most of our hiatus during the pandemic and took the opportunity to reimagine what Puakea can offer," said Casey Watabu, director of asset management at Grove Farm, the company that owns and operates the golf course premises. "With our convenient location in the heart of Līhu'e, we wanted to provide exceptional value for residents and visitors alike. We truly appreciate the community's support throughout our renovations, and we are excited to welcome golfers and diners back to Puakea."

Puakea Golf Course is a resort-quality course, memorable for its lushness, spectacular vistas and variety of play for golfers of all skill levels. Set against the backdrop of towering Mount Haupu, Puakea's 18-hole, par 72 layout includes rolling mounds, strategic bunkering, water features, and a spread of foliage that shapes its 6,954 yards.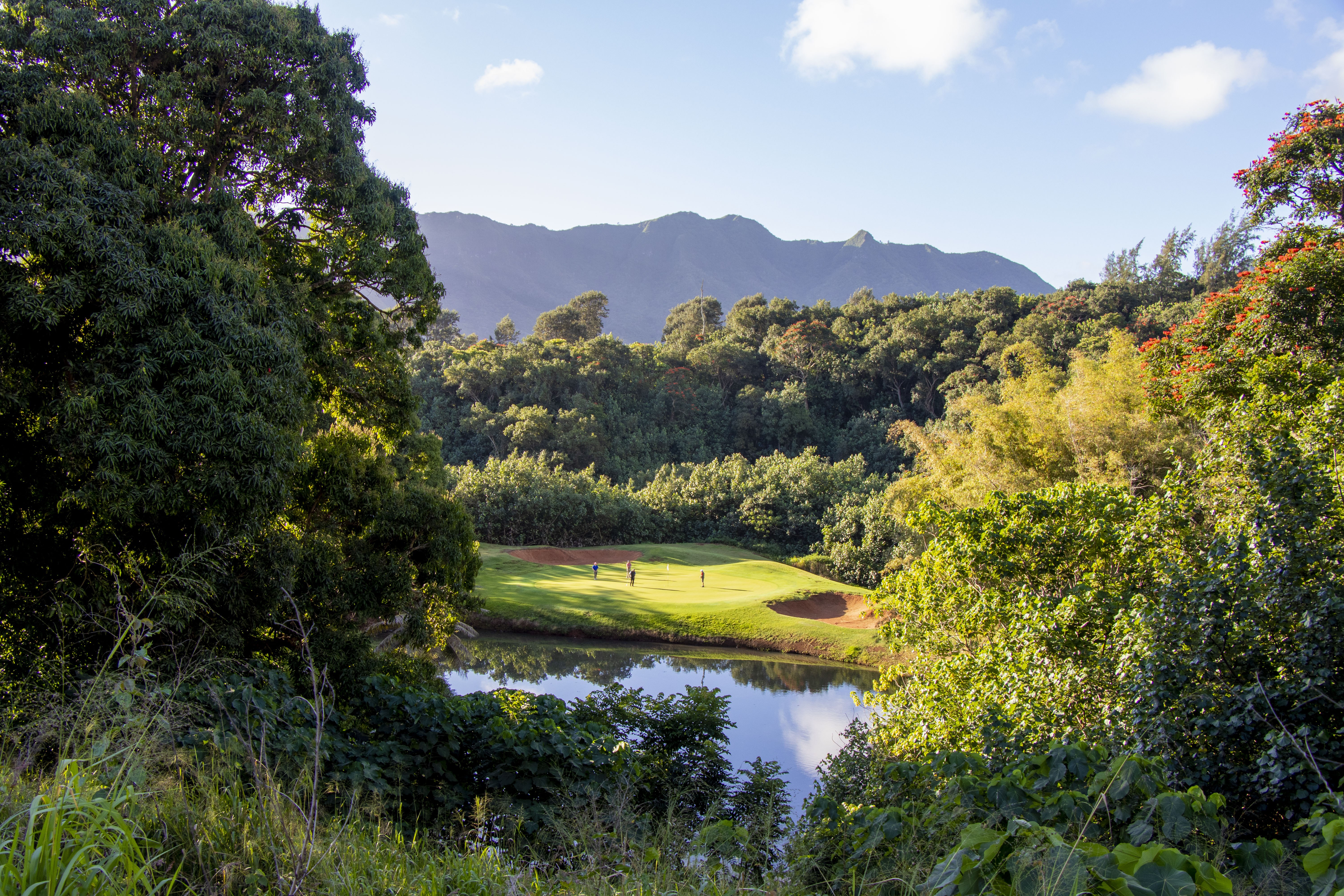 Puakea is thrilled to welcome TJ Esaki-Kua as director of golf. Born and raised on Kaua'i, Esaki-Kua returned home to raise his family and manage the golf course he grew up on. As a University of Hawai'i alumnus, the 2009 Manoa Cup Champion, and the 2013 Mid-Pacific Open Champion, he brings a wealth of knowledge and experience inteaching, club fitting, and golf course management in Hawai'i and California.

"Our hardworking maintenance staff have made transformations and improvements throughout the course, while keeping the best parts of Puakea intact,"
said Esaki-Kua.
"The course is fun and challenging, with beautiful views of the mountains and ocean. We have renovated the 6th, 7th, 17th and 18th tee boxes, lowered the height of the greens, and transitioned the greens to paspalum grass. More improvements are planned in the near future."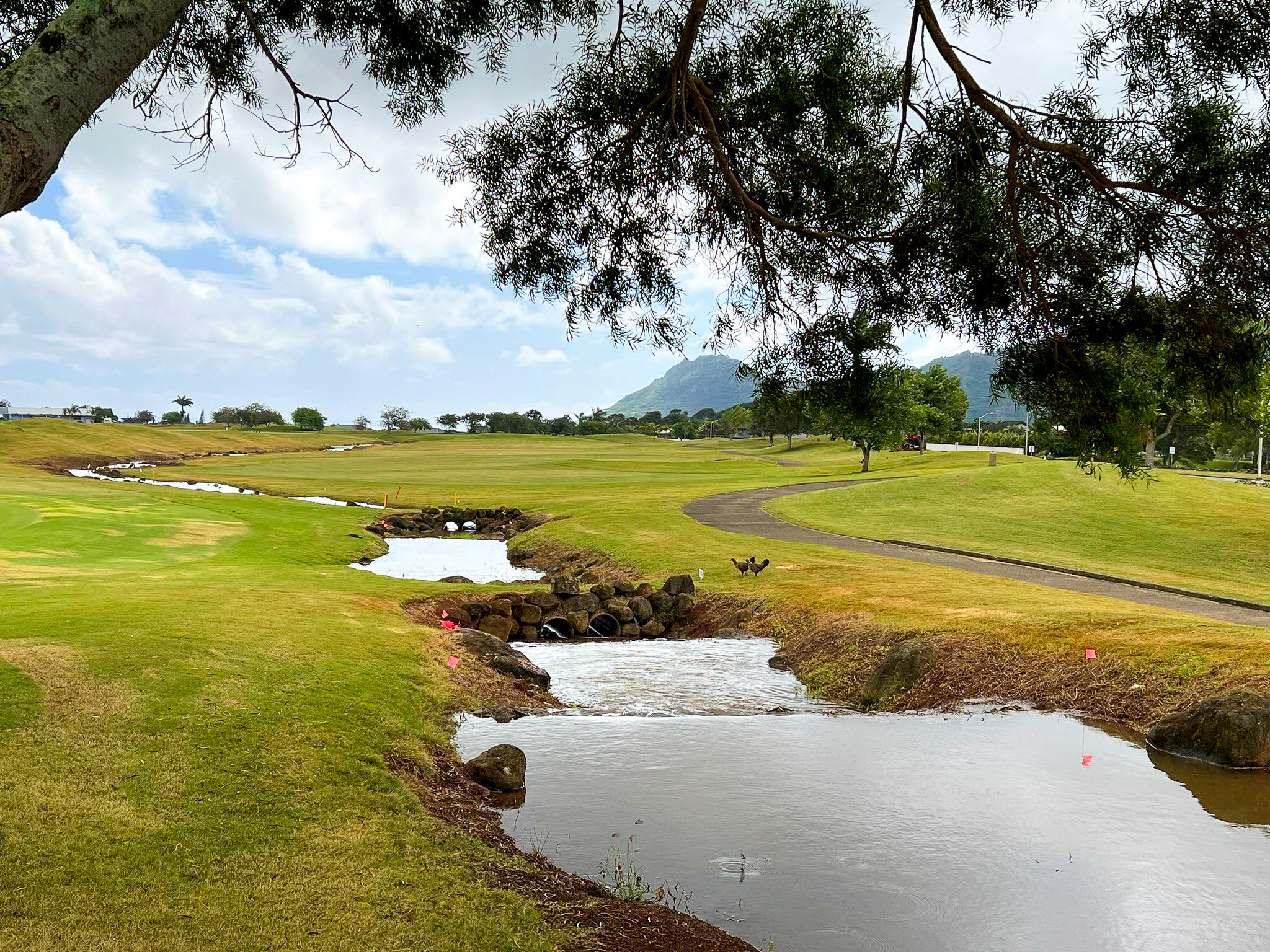 Green fees are $179 for 18 holes and $139 after 12:00 p.m., with $69 and $45 discounted kama'āina rates for Hawaiʻi residents and an $18 rate for junior golfers. The former Haupu Club has been renamed as the Puakea Club, and offers a slew of benefits, including discounts on green fees, golf lessons, pro shop purchases and club repair, plus exclusive access to members-only events, all for an annual fee of $299. The Puakea Club is open to full-time Kaua'i residents. Please stop by the Pro Shop to get signed up and start your benefits immediately.
Puakea's renovated Pro Shop is open daily and offers golf merchandise, clubs and components, as well as club fitting and repair services
. A new wall display honors and shares the stories of our island's three Masters, exceptional Kaua'i-born golfers —
David Ishii, Guy Yamamoto and Watabu
— who have each qualified and competed in the prestigious Masters Tournament at the famed Augusta Golf Club.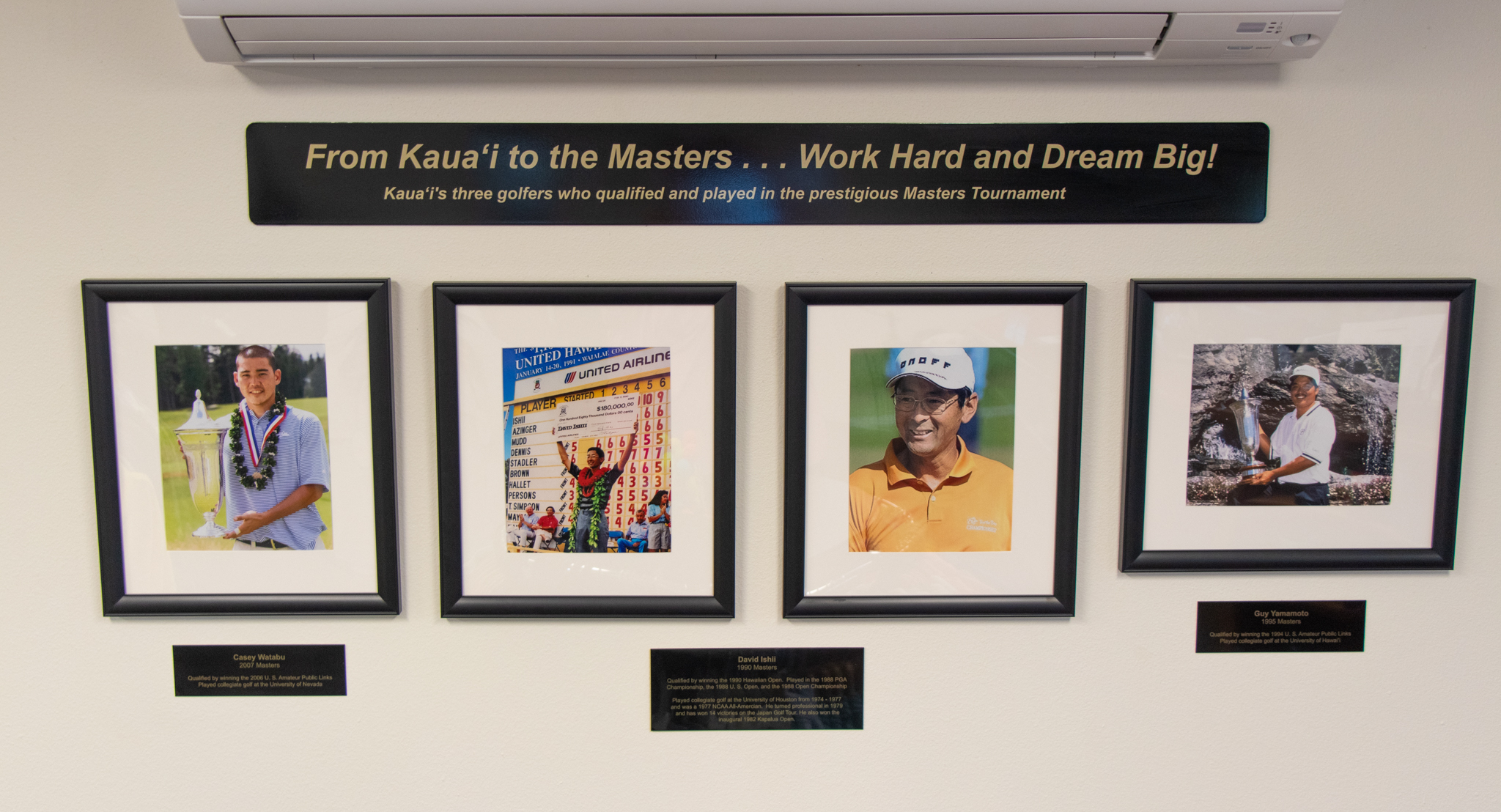 While playing the Puakea Golf Course, you will likely see many nēnē, Hawaiʻi's state bird. The nene is the world's rarest goose. Based on many successful initiatives to grow the population of these geese, they were downlisted from "endangered" to "threatened species." Admire these beautiful species and be careful not to hit your ball into them!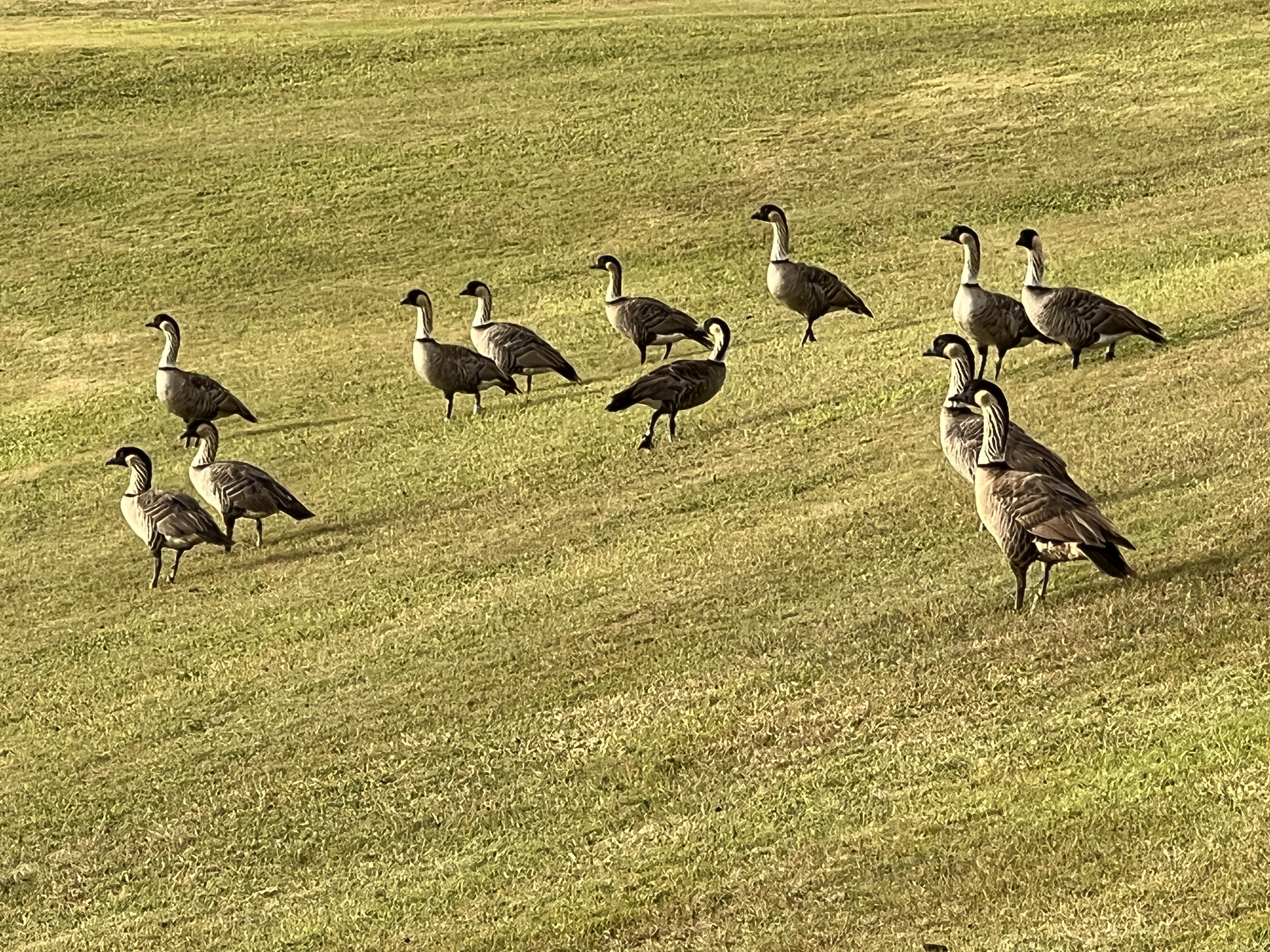 Puakea also welcomes Executive Chef Kristin Yanagawa at the renovated Puakea Grill. Renowned for her culinary artistry at Tapas at Kukui'ula, JO2, and Verde Restaurant, Yanagawa also previously worked at Mark's Place Contemporary Flavors. She is a Kaua'i-native and a graduate of Kaua'i Community College Culinary School.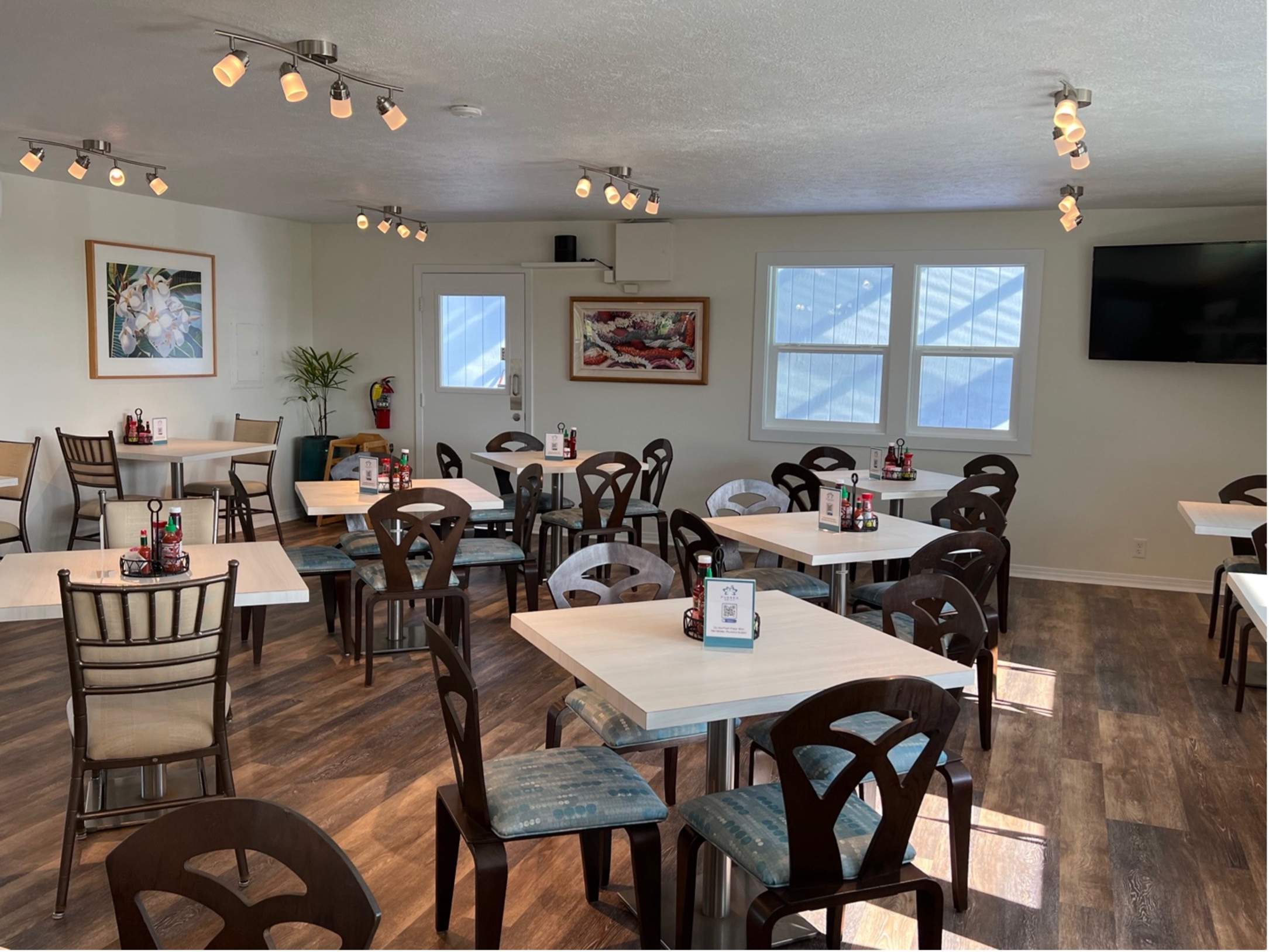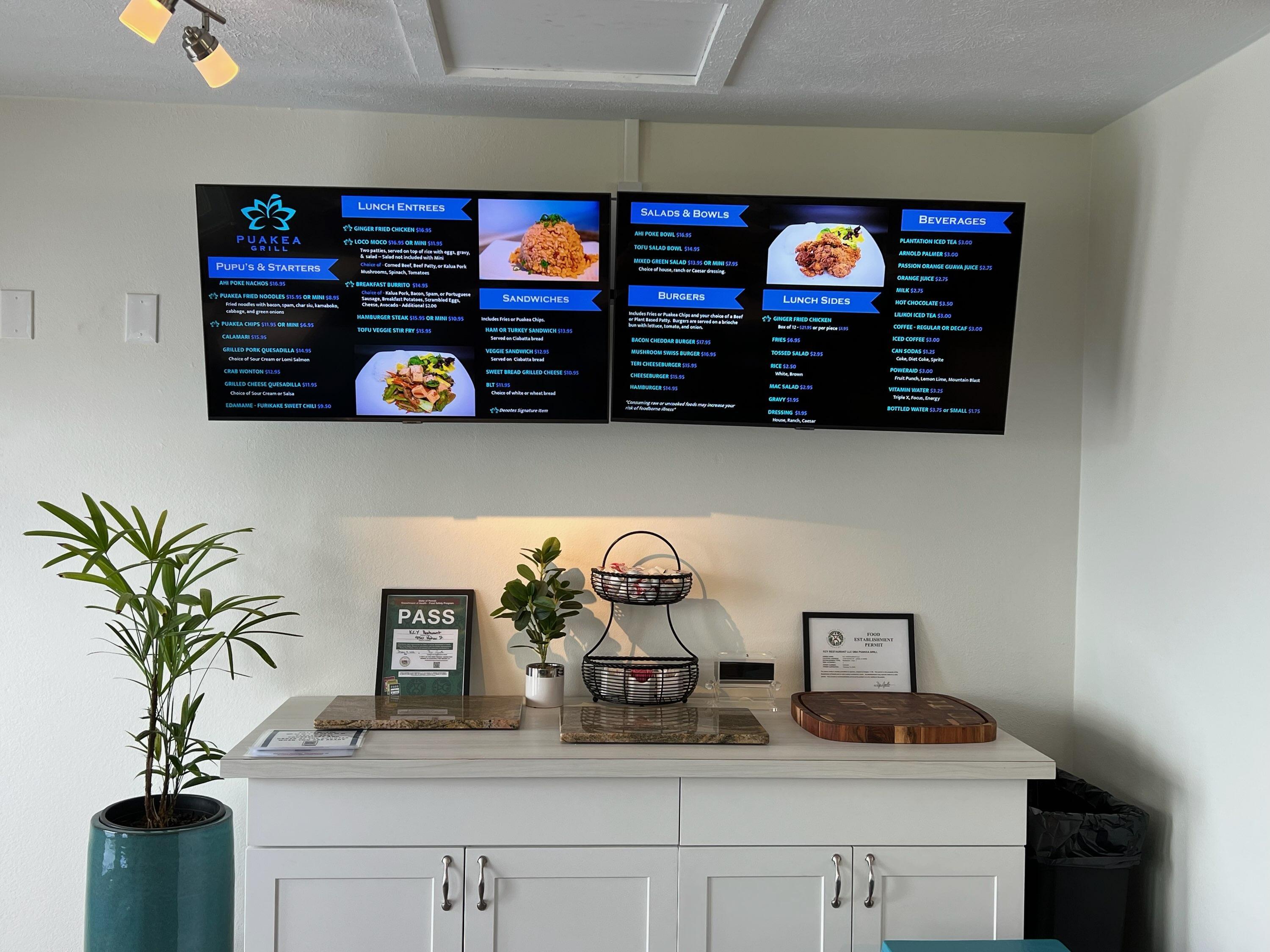 "Puakea Grill is a place for connection and community with delicious, quality comfort food," said Yanagawa. "Whether you're in the mood for a ginger fried chicken lunch plate or a beer and pupus after work, the menu at Puakea Grill has something for everyone. It's a great place to hang out and watch sports or relax and take in the view from our new outdoor deck."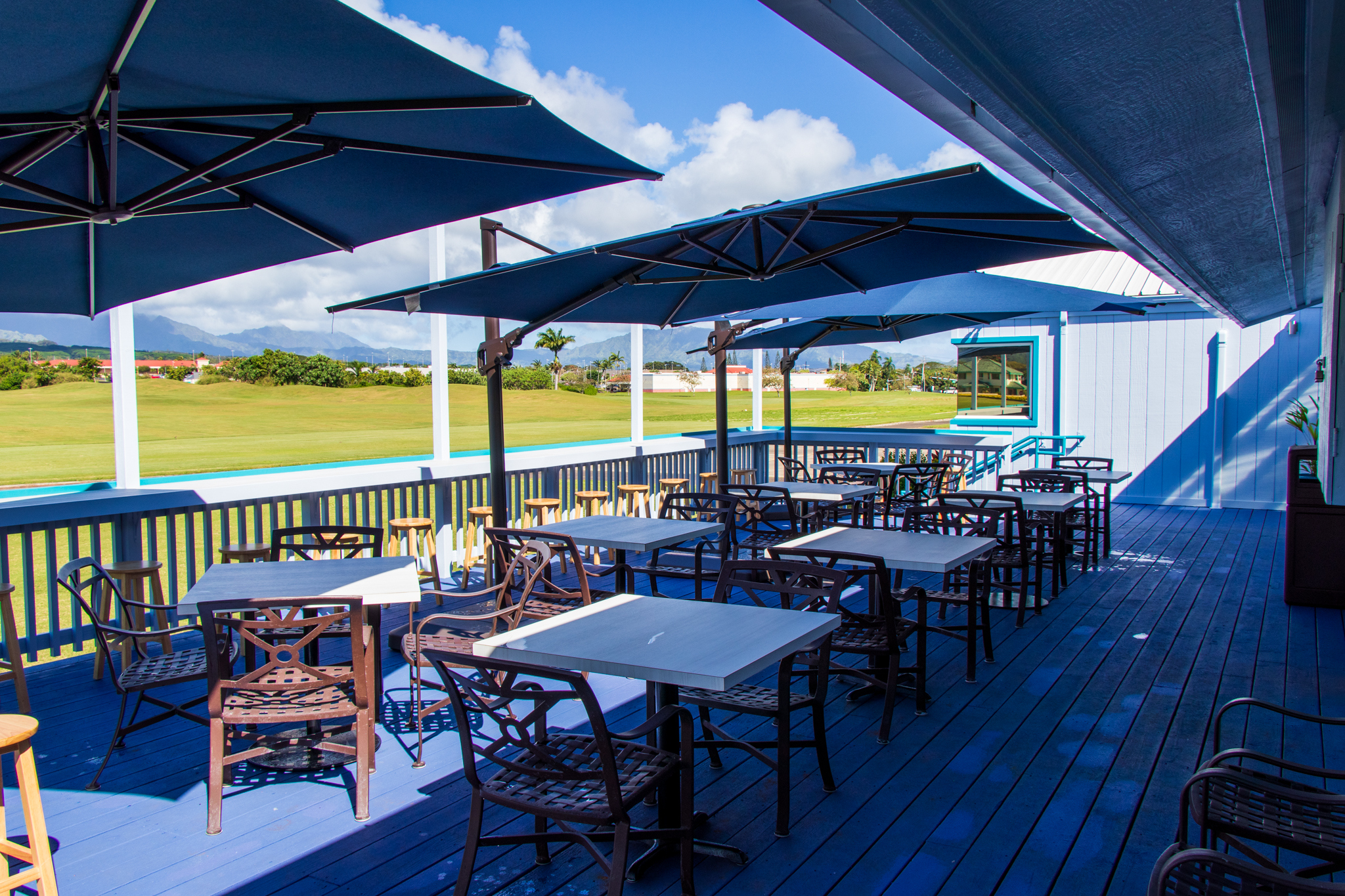 Puakea Grill will be open daily from 7 a.m. – 6:00 p.m. for breakfast, lunch and happy hour, and offers both dine-in service and takeout with online ordering. No reservations are required.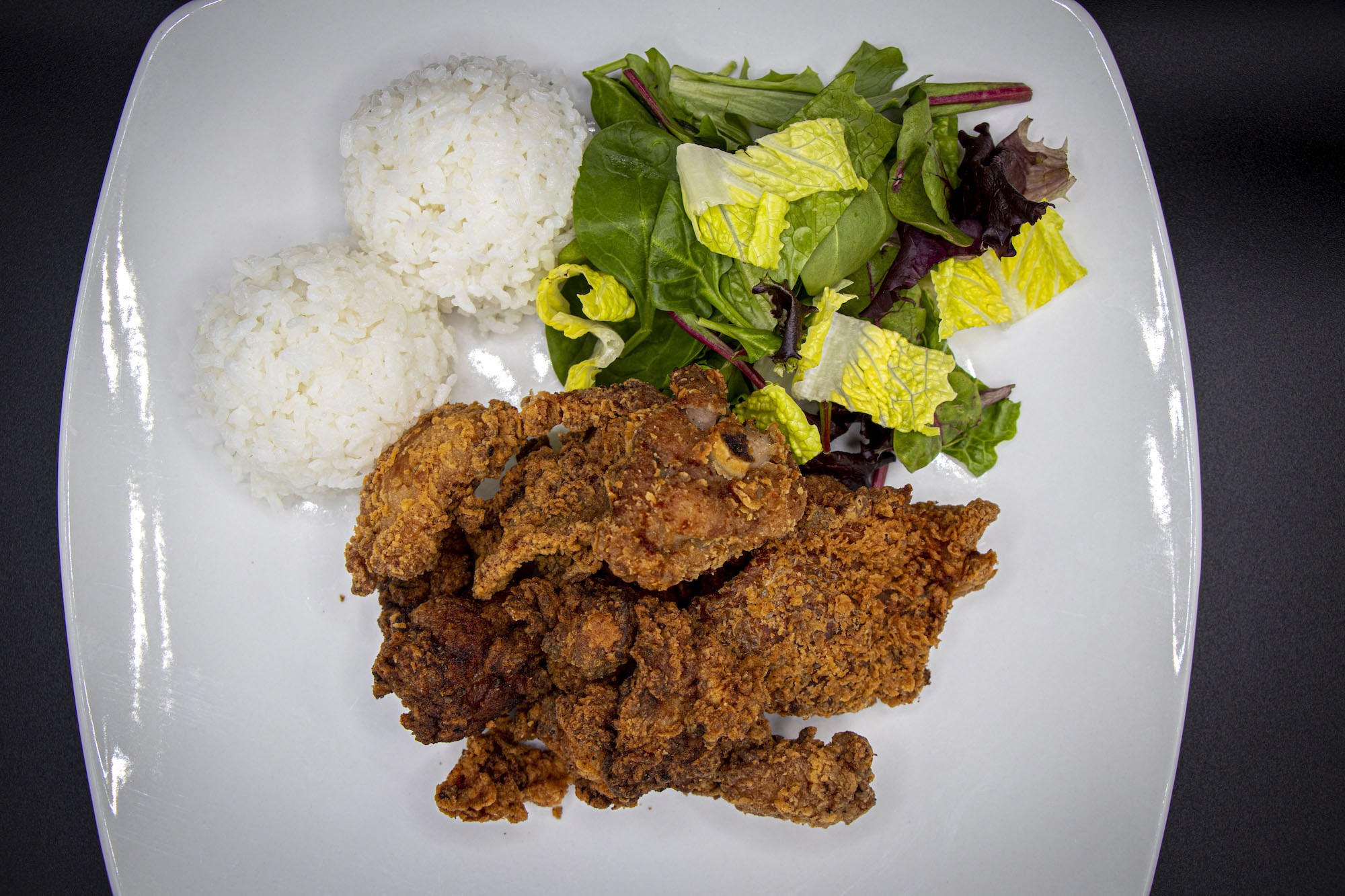 Golfers and diners can book tee times, order food to go and learn more about Puakea Golf Course and Puakea Grill at puakeagolf.com.
---
Enjoy the Benefits of a Puakea Club Member
The former Haupu Club is now called the Puakea Club. Annual membership is $299. Puakea Club benefits include:
Discounted Club Rate of $50 -- $19 benefit per round, $35 twilight rate -- $10 benefit, $19 rate 2 hours before sunset

GHIN Handicap Included: $25 benefit annually

Discounted 30-Minute lesson rate of $40 - limit one per month
25% off ALL items in the Pro Shop till February 28th 2022
Pro Shop Merchandise and Service Discounts

10% off regular priced items
10% off clubs and components
10% off club repair


Puakea Club Members' Tournaments and Events
The Pro Shop is open from 10:00 am to 4:00 pm where you will be able to purchase our new Puakea Club annual membership. As a Puakea Club member take advantage of the 25% off ALL Pro Shop merchandiseuntil the end of the month!

We'd like to thank you for your patience and loyalty, and we look forward to seeing you soon