Grove Farm Newsletter - November 2020 Edition
There has been quite a few changes in Grove Farm's website...
Including the launch of our Sustainable Culture section. Working towards our vision of Building a Sustainable Kaua'i, Grove Farm is focused on practices such as protecting critical species, restoring and preserving historic sites, encouraging a healthy life style, championing food production and security, protecting our sacred water resources, and striving towards 100% renewable energy. A critical and overarching component is understanding and perpetuating our history and cultural practices that makes us who we are today. Grove Farm believes that all of these sustainable practices -- working in unison -- help build stronger and vibrant communities. We started with a collection of songs, recipes and stories from the Grove Farm team. We want to document the rich history of our kupuna with stories, music and recipes. We are continually adding to our library, so please submit a recipe or story ties to our island, email it to info@grovefarm.com

---
Chicken Long Rice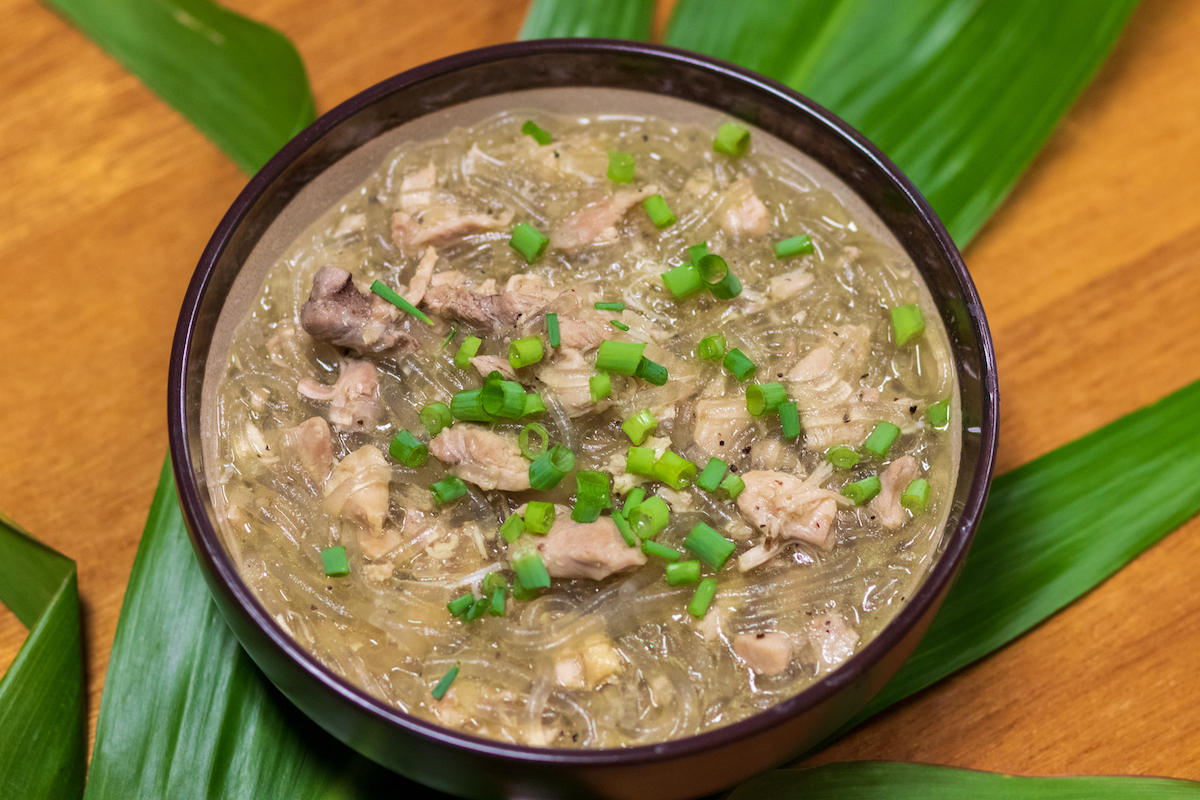 Ingredients
| | |
| --- | --- |
| 3 lbs. | chicken thighs - bone-in, skin on |
| 2 cubes | chicken bouillon |
| 1 pack | Nice brand mung bean thread |
| To taste | Ginger |
| To taste | Pepper |
Instructions
A few hours before, cover the noodles with water to let them soak
Debone the chicken, saving the bones and skin
Cut chicken into bite-sized pieces
Cook the chicken over medium high heat
Grate ginger while chicken is browning
Add pepper to taste
When chicken is browned, add in noodles with any water left in the bowl. If you like it more soupy, add in more water
Add in two bouillon cubes and cook until noodles are see through
Federico Acoba Jr.more commonly known as "Tata Fred, or Junior," worked as a seed cutter, sabidong man, and retired as a heavy machine mechanic in the Kekaha Plantation. He loved to cook, and often catered for graduation parties, baby parties, and community events. He was an avid community service member often cooking for youth sports, churches, and the food booth at Waimea High School football games.


Everything he cooked was always "to taste." He never wrote anything down or wouldn't tell you the recipe. If you wanted to learn, you had to help him cook it. Even then, he would leave out one part of the process or one ingredient, so you can "make 'em how you like."
---
Nāwiliwili Harbor by Hank Soboleski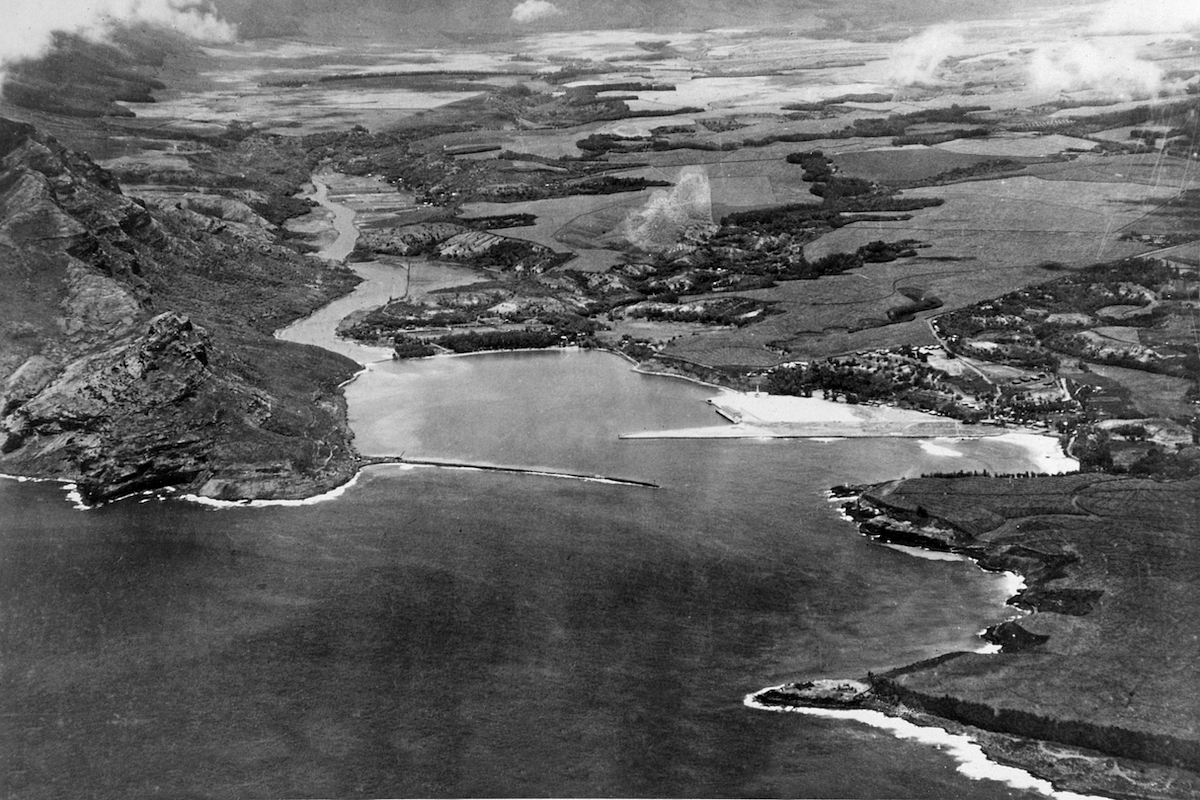 From the early days of Hawaiian settlement on Kauaʻi to the arrival of Capt. James Cook in 1778, Nāwiliwili was a center of island life, a home to fishing and taro farming. Then with the advent of westernization in the early 19th century, Nawiliwili Bay also became an important harbor on Kauaʻi's eastside.

Prior to 1921, anchorage off Kukui Point was the closest inter-island steamers and sailing vessels could proceed into the bay safely. Mooring any closer to shore in the sandy-bottom bay put them at risk of being dashed on the rocks by ocean swells.

In those bygone days, inter-island steamers sailing from Honolulu in the afternoon would arrive at Nāwiliwili in the middle of the night. Passengers would climb down the sides of the steamships on rope-and-plank gangways and step into longboats to be rowed to the pier.

It was not until the breakwater was built in 1921, which was financed by sugar baron and philanthropist George Norton Wilcox (1839-1933), that Nāwiliwili had a truly safe harbor. In 1927, Wilcox, then 88, directed the construction of the shoreline seawall. When work wrapped up the following year and fill was later dumped behind the seawall, the Nāwiliwili shoreline -- which had run on a direct line from Kalapaki Beach to Niumalu – vanished.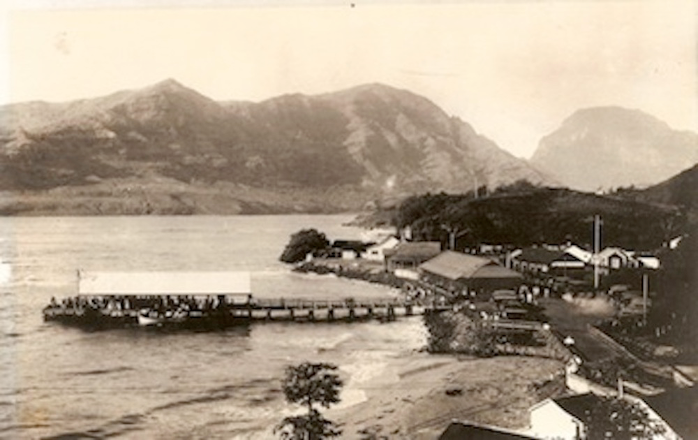 Wilcox owned a beach house on the old shoreline at Papalinahoa, when Wilcox Road -- now well inland -- skirted the shoreline. His house stood by the now famous banyan tree that he planted long ago and today is on the property the Banyan Harbor Resort. Another noteworthy resident of Papalinahoa for more than 30 years was Gov. Paul Kanoa. His home, an old-fashioned, Hawaiian-style structure of square rooms atop stilts under a thatched roof, stood at the foot of the bluff, set back from the beach. Kanoa's son, Paul P. Kanoa, governor of Kauaʻi from 1882 to 1886, resided at Niumalu, where he hosted many a merry, late-night party during his governorship with guests like King David Kalakaua.

Yet another Kauaʻi governor, William Hyde Rice (1846-1924), owned a beach house at Kalapaki, where the Kauaʻi Marriott now stands and his guests included Queen Liliuokalani. Eventually, Nāwiliwili surpassed Kōloa Landing, Port Allen and other landings to become Kauaʻi's foremost port.
---
Puka Puka Road by Larry Rivera
Lyrics:
Puka puka puka, puka puka puka
Puka puka road
I took my wahine for a holoholo kaʻa
All over this Garden Isle

Just when she sat beside me
This car jumped like a toad
I couldnʻt put my arm
Around my wahine
Because of the puka road

The road runs high
The road runs low
As long as the road is smooth
I don't care where it goes
Puka puka puka, puka puka puka
Puka puka road

I hope and pray, I'll see the day
The puka roads are all ok

Puka puka puka, puka puka puka
Puka puka road

The road runs high
The road runs low
As long as the road is smooth
I don't care where it goes
Puka puka puka, puka puka puka
Puka puka road

I hope and pray, I'll see the day
The puka roads are all ok
The roads are all ok
The roads are all ok!
---
The Great Pumpkin Giveaway

It was a beautiful and hot Saturday morning -- following days of wet and soggy weather – a perfect day for a pumpkin giveaway! Not only were there pumpkins to celebrate Halloween, but watermelons were also part of the giveaway.

When Stephanie Iona asked if Grove Farm could help distribute 300 pumpkins, we were happy to lend a hand and we can never refuse any ask from Aunty Stephanie!! Plus, Grove Farm has the spacious Puhi Park and the produce market is always bustling on a Saturday morning.

Many volunteers made it a success and they helped with the set-up and distribution, including Stephanie and her westside crew and the hardworking members of the Kaua'i Pop Warner Football League.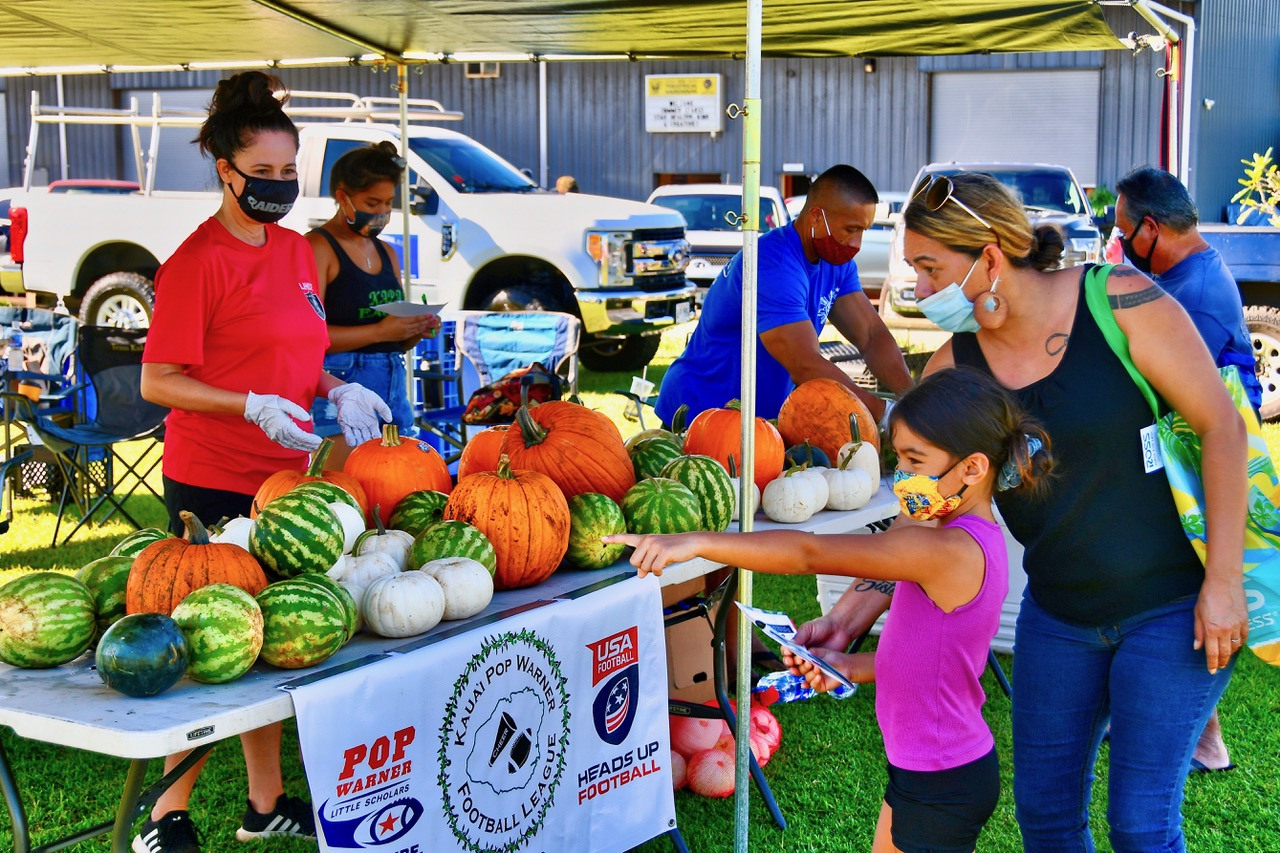 The Kodani and Associates Engineers' employees helped with the distribution of 100 pumpkins to the students of Kawaikini New Century Public Charter School.

We want to thank all of the sponsors and the organizations' volunteers for making the pumpkin and watermelon giveaway a huge success!