Grove Farm Newsletter - March 2020 Edition
Surface Water Used for Agriculture
Water has literally flowed through centuries of transition -- from ancient Hawai'i, where water provided for farming and family needs, to serving a thriving sugar industry, and to the present where there are many diverse needs. Kaua'i transitioned from the monocrop industry starting with pineapples, followed by sugar, and to the diversified agricultural industry that is flourishing today.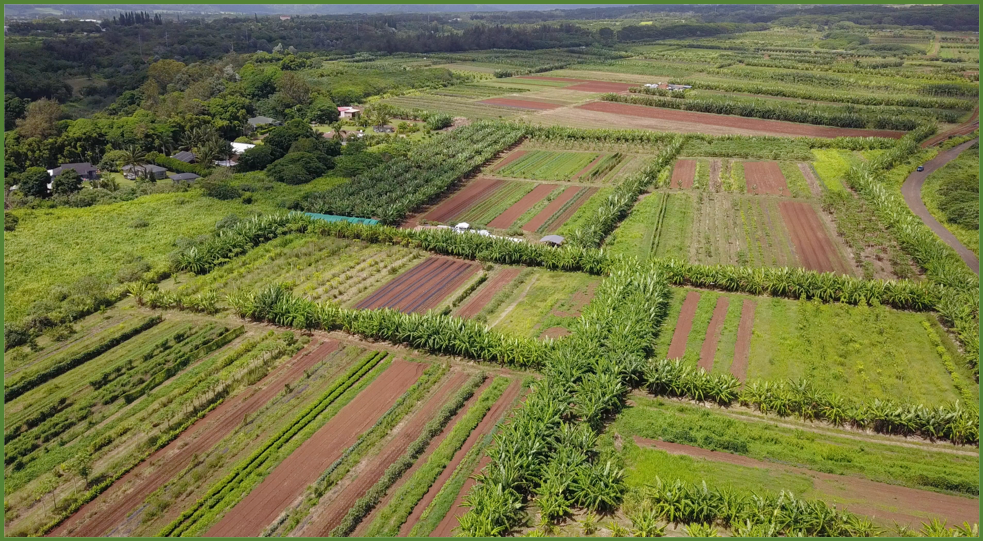 Today's Grove Farm is a marriage of lands from three former sugar plantations – Grove Farm, Kōloa Sugar Plantation and Lihuʻe Plantation Company. These lands remain in agriculture and roughly 12,500 acres were designated as Important Agricultural Lands (IAL). Here is a depiction of Grove Farm's IAL designated lands. (The map should be cropped so it only shows about ¼ of Kauai and drills down to the IAL area.
The total of 12,500 acres for ag use is a significant enabler to allow Kaua'i to move forward in its quest for sustainable food – growing more of what we consume on island, rather than reliance on today's 90+% imported foods.
Here is a depiction of Grove Farm's IAL Lands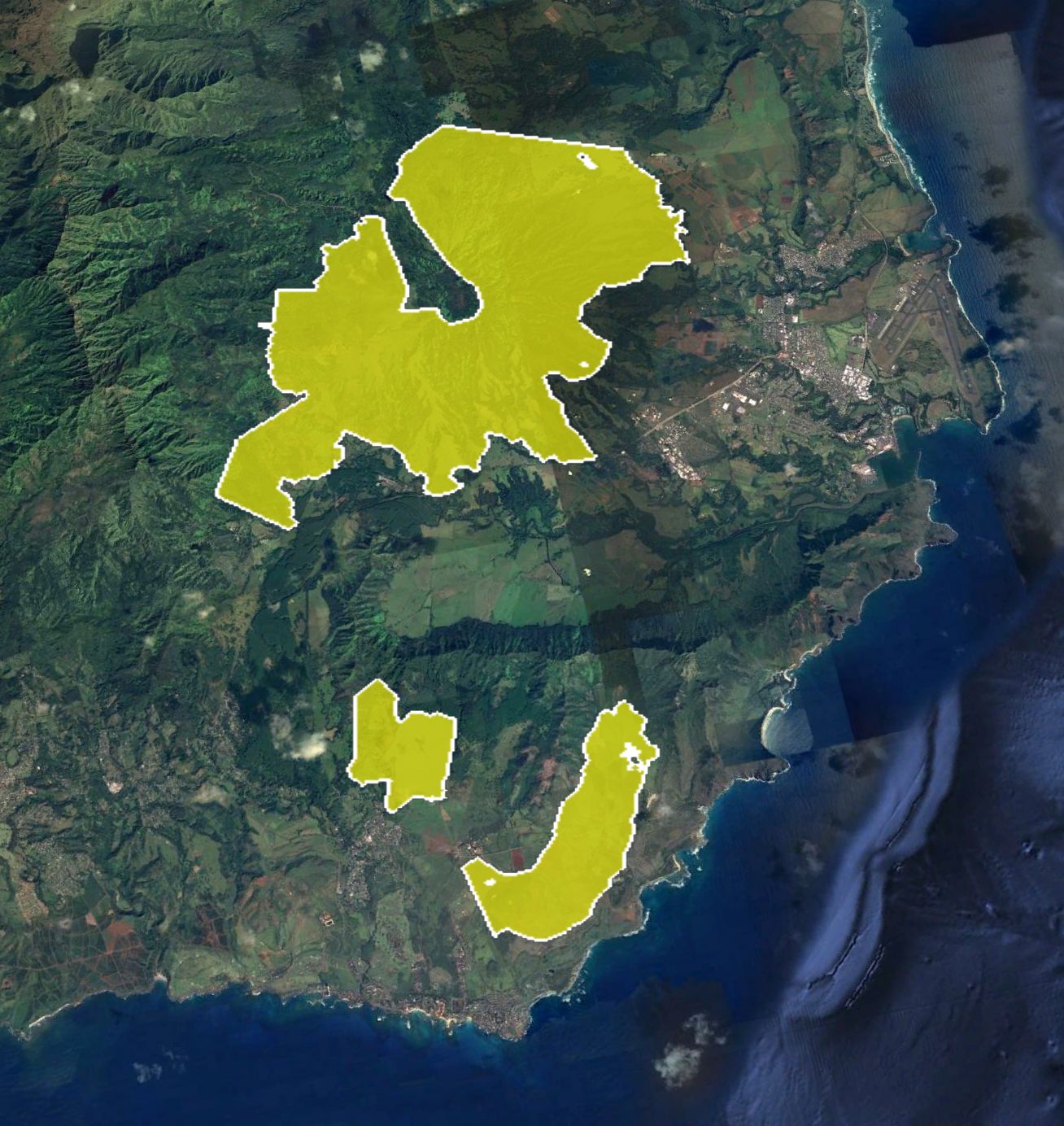 By law, the only use permitted for these IAL lands is for agricultural purposes. By continuing to utilize these arable lands for agricultural purposes, it will recharge our ground water sources and help prevent unnecessary run-off.
Despite the end of the pineapple and sugar industries, our island continues to rely on these plantation-era water infrastructure systems to provide for the many needs of today. For that reason, Grove Farm has continued to maintain its valuable water assets, such as reservoirs, ditches, tunnels, and other water-related infrastructure.
| | |
| --- | --- |
| | Here is a photo of the tunnel feeding the Kapaia Reservoir from Mt. Waialeale, which was hand- dug by our ancestors well over 100 years ago. Constant collapses in recent years necessitated the $1.1 million dollar repair work in 2017. This water source is critical to agriculture, public uses, recreation and maintaining the beauty of our island. |
For the East Kaua'i community – whose water comes from the Waiahi and Hanama'ulu streams -- water is critically important to achieve our state goal of increasing local food production and growing what the island eats. In the Lihu'e area alone, we currently have 3,800 acres in productive agriculture uses. Water is delivered to over 50 tenants, including:
Ranchers who raise cattle and sheep
Farmers who raise fruit crops like papaya, lychee, dragon fruit, breadfruit, and mango.
Farmers who produce a range of vegetables for on-island use as well as export, including ginger, taro, mixed greens
Firms that grow landscape plants like native species, decorative plants, cut flowers for lei and other uses, and sod for commercial and residential landscaping uses.
Water from Grove Farm's Lihue Water System is also delivered to the state's Agribusiness Development Corporation (ADC) lands in Wailua. ADC was created to facilitate and provide direction for the transition of Hawaii's agriculture industry to diversified agriculture. Our water system plays a critical role in providing water to these agricultural lands.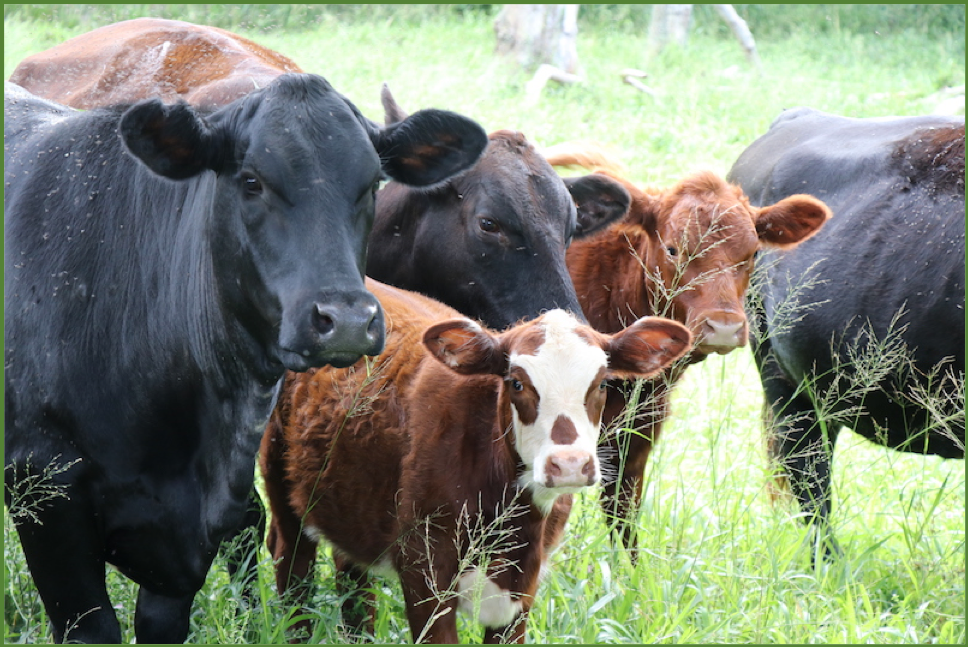 The Lihuʻe Water System, maintained by Grove Farm, once provided irrigation water to sugar lands west of the Wailua River and includes the lands for Department of Hawaiian Home Lands (DHHL). When DHHL is ready to develop their lands for taro and other crops, this water system is capable of meeting their needs.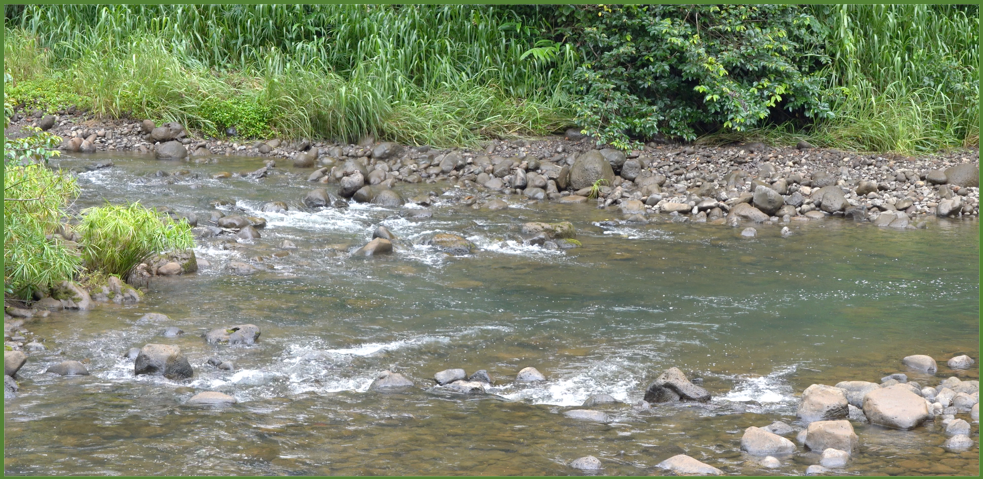 Water is sacred -- it is basic to our survival. In ancient Hawai'i, water provided for farming and family needs. Water was channeled from streams to serve arid areas to grow kalo and other crops. Centuries later, the use of water has not changed. It is still necessary to grow crops and provide for our needs. Now more than ever, with an awareness of global warming, it has become increasingly important that we grow our produce locally. This reduces transportation costs; thereby conserving energy and reducing our carbon footprint. Grove Farm stands behind our agricultural industry 100%!
---
Click on the video, or this link, to view this informative video with former East Kauaʻi Water Users Cooperative President Jerry Ornellas, who explains the importance of water systems and farming on Kauaʻi. The cooperative disbanded at the end of 2019 citing challenges with regulations that make it difficult for local farmers.
---
A Grove Farm Farmer Story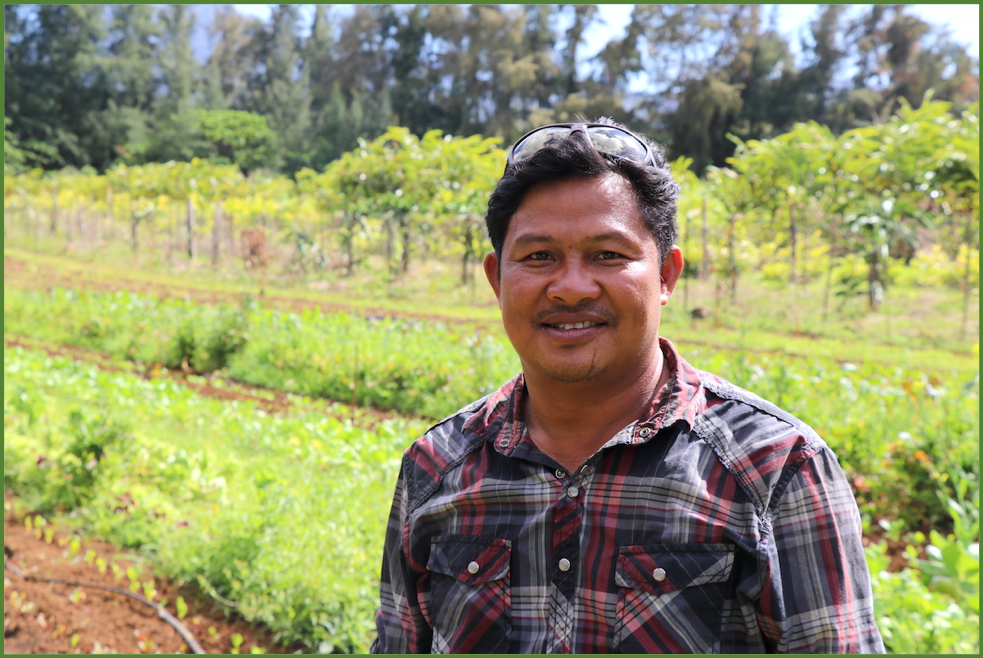 Elmer Viernes
When Elmer Viernes was just 6 years old, he remembers working on his family's rice farm in the Philippines. He would wake up early during his summers to work in the fields with his family. Although his routine may be the same today, farming remains his life.

Four years after moving to Kaua'i, Elmer worked for Kilohana Farms, under Fred Atkins, and honed his farming knowledge. Everything lined up when a friend of his had some Grove Farm land in the Lihuʻe area, which was overgrown with guinea grass and invasive trees. Fred encouraged Elmer to approach Grove Farm to lease the land for farming. Elmer was able to take over his friend's lease and started to clean up the area.

From those fields full of hau and invasive species, Elmer expanded with an additional 64 acres further up the road in 2006. He now grows ginger, papaya, long beans, string beans, eggplant, bitter melon, tomatoes, turmeric, lychee, longan, cooking banana, mango, lettuce, jicama, sweet peppers, tangerine, cabatete, tropical flowers, pumpkin, squash, watermelon, and a very unique sword bean...
---
Educational Modules
Kalāheo Elementary School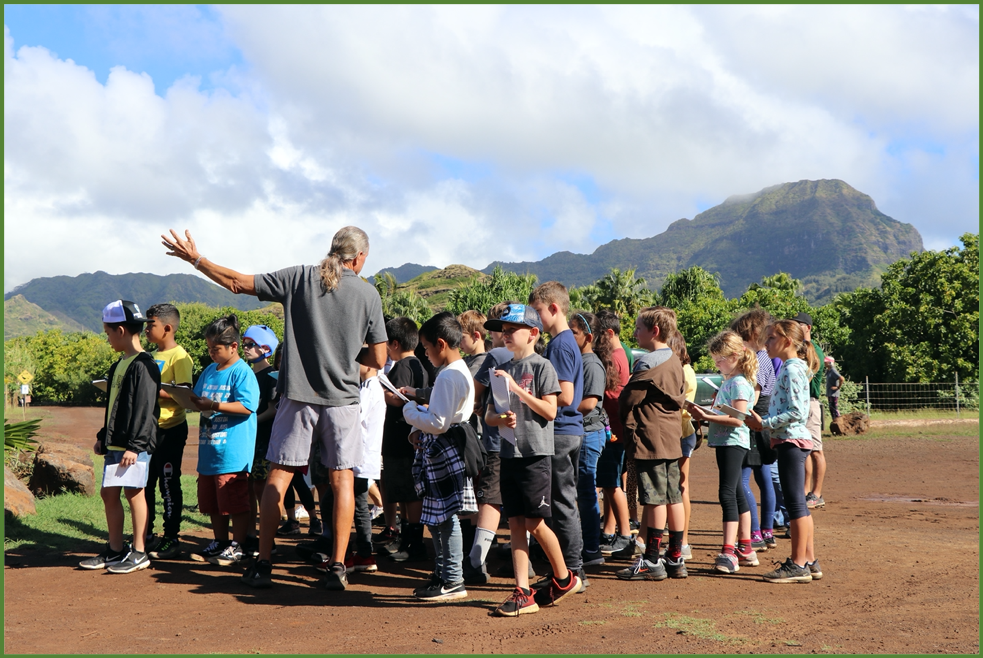 Last month Grove Farm hosted the fourth graders of Kalāheo Elementary School at various sustainable sites on Grove Farm lands. They learned how surface water is processed into potable drinking water at the Waiahi Surface Water Treatment Plant. The students also visited the Tesla PV Solar Farm and Battery Storage Facility and learned about sustainable energy through solar and discovered the many types and uses of algae from Global Algae Innovations. The next day the students visted the Makauwahi Cave Reserve where they learned about paleoecology and visited with the African sulcata tortoises roaming around the 1,000-Year Forest.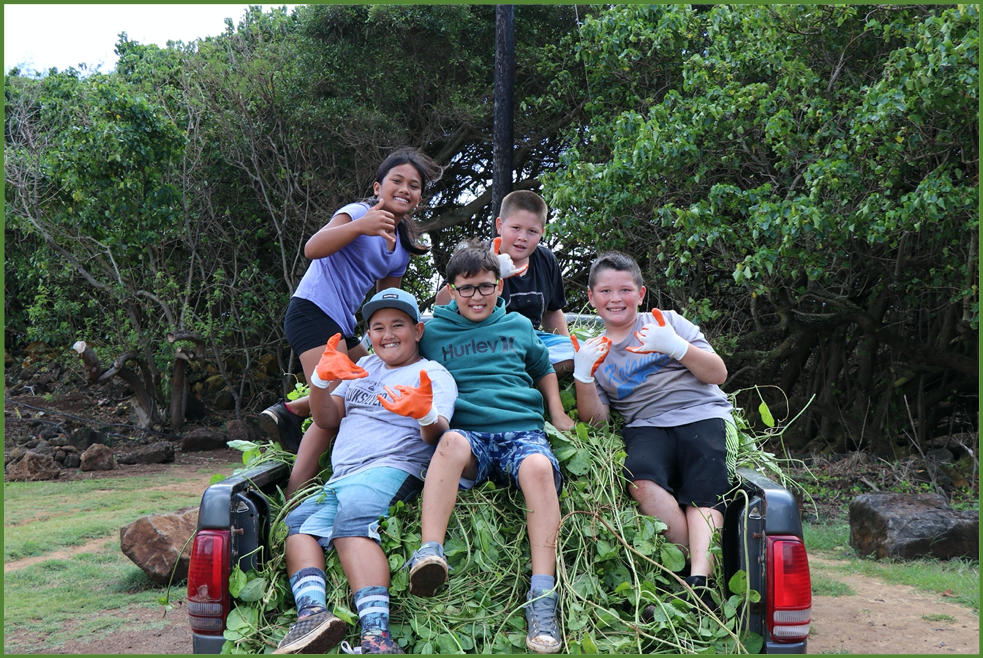 We would like to thank the 4th graders of Kalaheo Elementary school who volunteered to help at the Makauwahi Cave Reserve by eradicating the nanea vine and propagating milo tree seedlings or saplings to take home and replant.