Grove Farm Newsletter - June 2020 Edition
The Grove Farm Scholarship is one of the most substantial scholarships in the state. Three students who demonstrate excellence in community service, academic accomplishments, and quality of character are selected to receive a scholarship valued at $20,000. Since the program was founded, Grove Farm has committed $660,000 in scholarships for Kauaʻi students.

These students have exemplified the meaning of being a Grove Farm Scholar. Due to the current COVID-19 circumstances, they had a school year without the extracurricular activities that makes your high school senior year special, like spring sports, prom, and a traditional graduation ceremony. Grove Farm applauds the Class of 2020 for their perseverance, and we are proud to announce our 2020 Grove Farm Scholars!
---
Alaysia Navor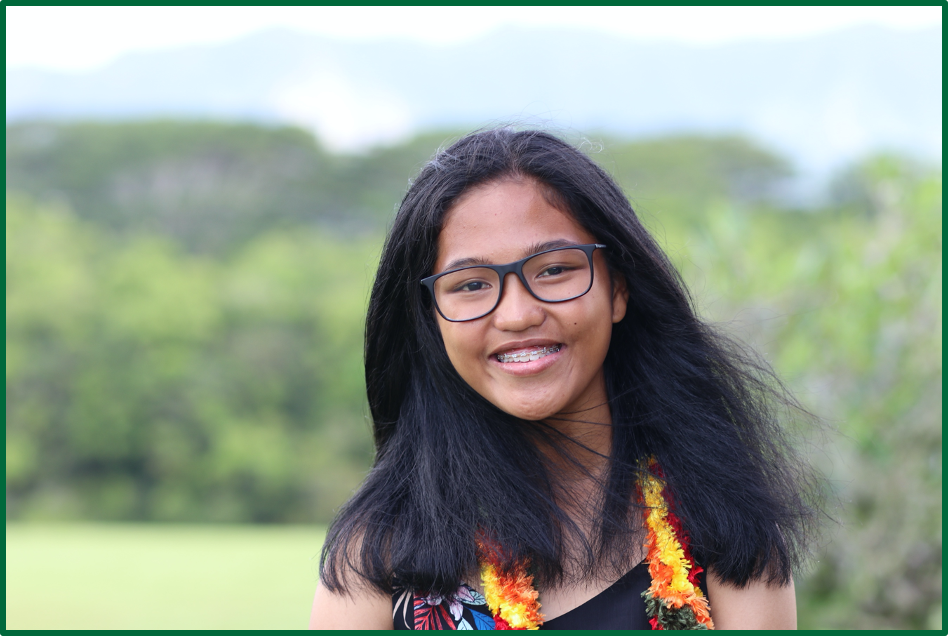 Alaysia Navor is the daughter of Janelyn and Ridel Navor. She will be attending Yale University with aspirations of studying neuroscience. In addition to graduating top of her class, she held multiple leadership roles in the Key Club, Science National Honor Society, Health Occupations Students of America (HOSA), Chess Club, and Filipino Club.

Alaysia excelled in the sciences winning awards in multiple science fairs while also volunteering regularly at Regency at Puakea, helping kupuna with Alzheimer's. It was through these experiences that she decided she wanted to pursue medicine. One of her adviser's commented that Alaysia has a "compassionate character and altruistic willingness to help others, both in and outside of the classroom."
Leslie Uri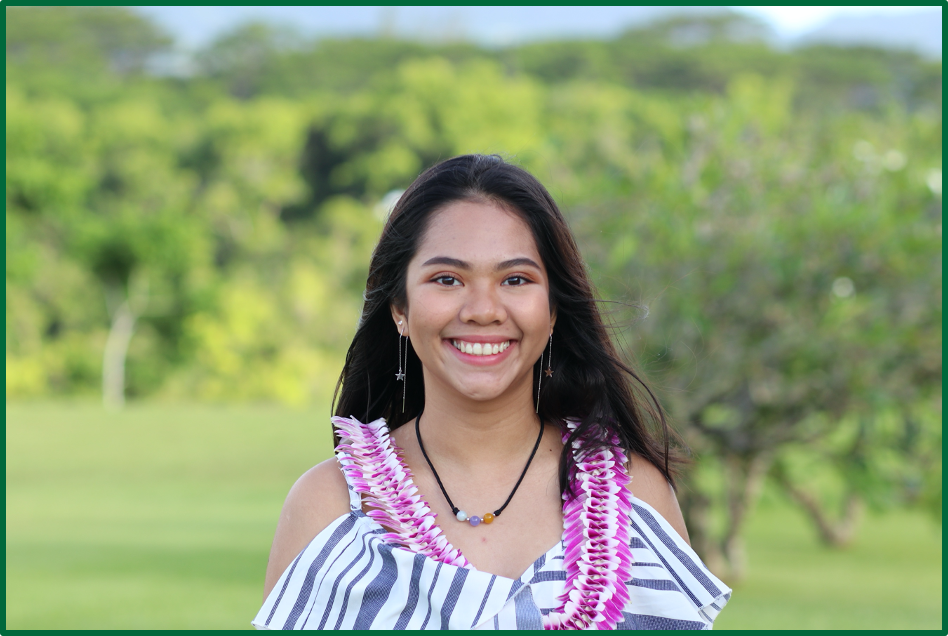 Leslie Uri is the daughter of Cheery and Rogelio Uri. She plans to attend Washington State University to pursue a degree in Nursing. Leslie overcame many challenges, immigrating to Kaua'i from the Philippines as a shy, ten-year-old, and becoming a well-rounded student, athlete, club leader, and community servant.

She is a talented tennis player and was heavily involved in Big Brothers Big Sisters, Health Occupations Students of America, and volunteering with the KVMH Elderly Beach Outings. Her favorite memories from high school are volunteering at community service events. She said she "loves her community and spending time with the people as it makes her really happy knowing that I'm able to make a difference."
Julia Safford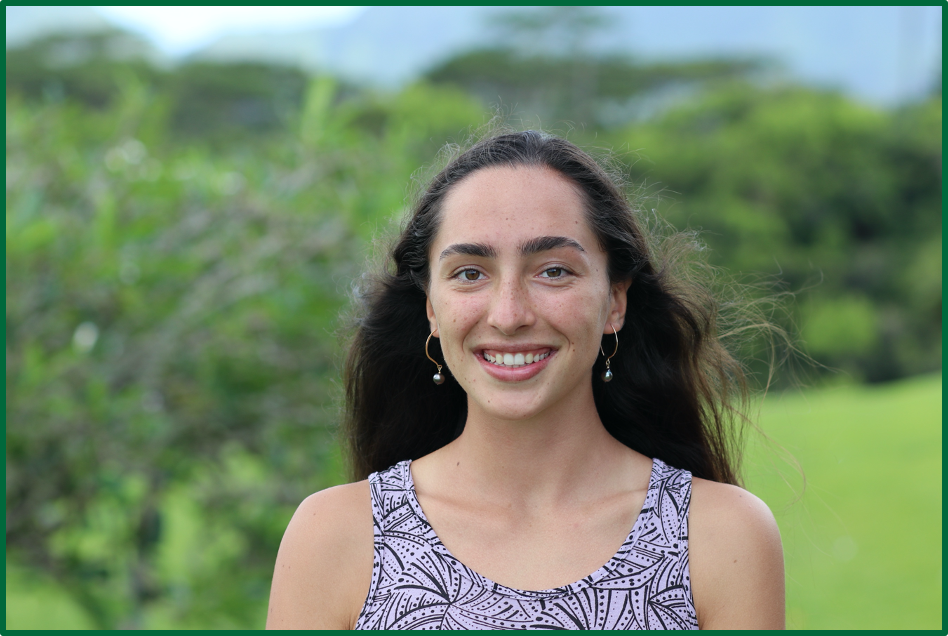 Julia Safford is the daughter of Laura Goodrich. She will be attending St. Mary's College in Indiana, where she plans to study Civil/Environmental Engineering. Throughout high school, Julia was not only a talented athlete, competing in and winning multiple KIF swimming championships, but she also stood out in the classroom.

Her passion for sustainable food on the island led her to establish the Freight Farmers of Kauaʻi Club at Kauaʻi High School. The club implemented a climate-controlled farm within a donated shipping container. Using various technologies, they were able to monitor and grow crops sustainably to reduce the island's reliance on imported food. Julia looks forward to being immersed in a new environment and meeting people who are motivated to learn and share interests similar to hers.
---
Former Grove Farm Scholar - Natasha Abadilla
M.D. Candidate, Stanford School of Medicine
We caught up with Natasha Abadilla, a 2010 Grove Farm Scholar, who wanted to offer encouragement to students going through distance learning while dealing with COVID-19.

Natasha is from Kekaha and graduated from Waimea High School in 2010.She received her Bachelors of Arts degree in Human Biology, with honors, from Stanford University. Natasha then spent two years in Kenya doing public health work. During her first year, she worked with a grassroots non-profit organization to bring clean water to a rural school district and helped other community health workers develop a mother-child wellness program. In her second year, with a social enterprise in Nairobi city, she helped bring clinics into poverty-stricken areas where medical access is deficient. Natasha was accepted into the Stanford School of Medicine, where she is currently in her last year of medical school.

She has published research on health disparities, trauma recovery, and pediatric surgery outcomes in three peer-reviewed journals and presented at two national conferences. She continues to volunteer at a local homeless shelter, providing health education to homeless neighbors.

Natasha hopes to become a pediatrician one day, and ultimately, return to Kaua'i to serve the community who raised her and supported her throughout childhood and beyond.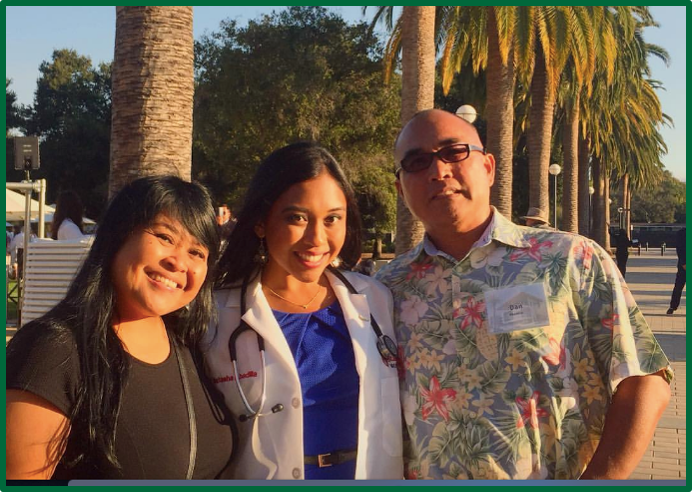 "Remember the big "why" behind all of these precautions we're taking. We're protecting our island and our families from a virus that has wrecked many other communities on the mainland. Be kind to each otherand gently remind each other about the "why."

Just because you're physically distant from others, doesn't mean you can't stay connected. Two ideas: plan lunch and dinner dates and have meals at the same time as friends and family over video calls, or watch the same TV shows or movie then organize video calls with friends to discuss them!

Also remember to balance it out and set aside a big chunk of time each week to "digitally detox." Being online all the time – for classes, meetings, and social activities – during our "new normal" can be exhausting. Turn off your phone, laptop, and TV and spend some time doing something creative without technology.

Working in the hospitals and clinics in California, and seeing how selfish some people are when it comes to being careless about socially distancing, I miss the true Aloha Spirit I've always felt back home on Kauaʻi now more than ever."
---
Mask Distribution
Grove Farm has partnered with King Kaumualiʻi Elementary School, Wilcox Elementary School, and Kōloa Elementary School to distribute 15,000 masks to the community. Each school held drive-thru distribution events. Masks will also be given to students with their year-end school supply pickup.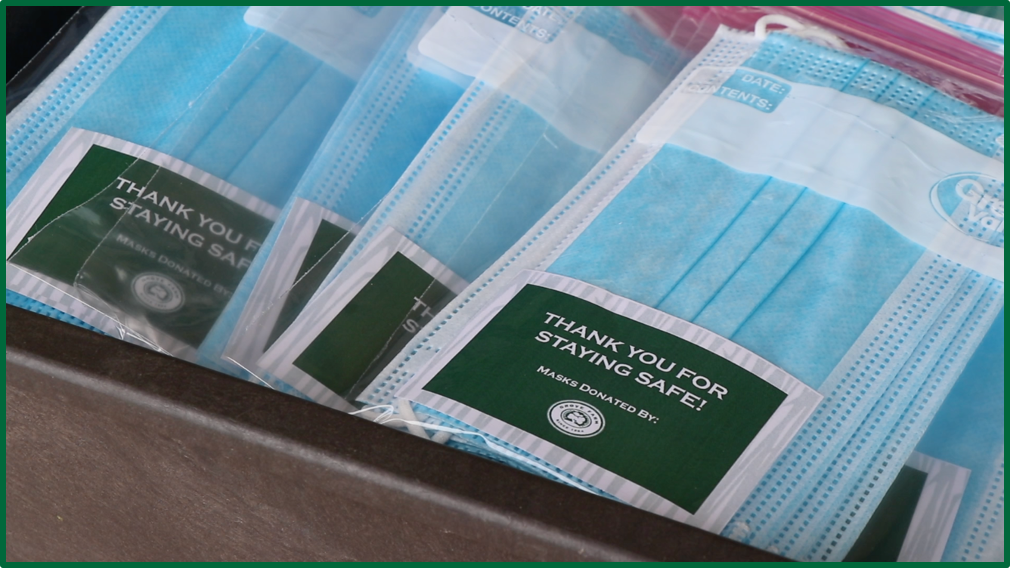 Wilcox Elementary School was the first to hand out the masks. Volunteers of the PTSA, lead by Jojo Kawamura, prepackaged the masks and faculty members were present to greet drivers and pass out the masks. They also collected library books that students had checked out before distance learning was implemented. Principal Corey Nakamura just started to eat his lunch when the first person arrived, an hour early! He happily put down his apple pie to greet the early bird. The Kauaʻi Police Department was also present with four officers lending a hand with the distribution.
King Kaumualiʻi Elementary's mask distribution saw a steady flow of cars from start to finish. Principal Jason Yoshida and staff enthusiastically handed out masks and waved at vehicles passing by. The scattered showers didn't dampen the spirits of people stopping by in their cars, mopeds, bikes, and on foot!
| | |
| --- | --- |
| Photo courtesy of Dennis Fujimoto / The Garden Island | |
Kōloa Elementary School held its first mask distribution on Thursday along with its 5th-grade graduation ceremonies and student supply pick-up. The next day Principal Leila Kobayashi and Monica Buhk stood along Kōloa Road to hand out masks with help from the Kauaʻi Police Department.
| | |
| --- | --- |
| Photo courtesy of Dennis Fujimoto / The Garden Island | Photo courtesy of Dennis Fujimoto / The Garden Island |
We want to extend a thank you to Principals Corey Nakamura, Leila Kobayashi, and Jason Yoshida for their willingness to coordinate these mask distributions for the community. Also, thank you to the Kaua'i Police Department for their help in keeping the volunteers and community members safe!