Grove Farm Newsletter - January 2021 Edition
Gratitude and Hope in 2021

2020 has certainly tested our perseverance and the new year will continue to do so. When reflecting on the unprecedented 2020, we will remember the fears, struggles and unknowns that came with the worldwide pandemic. Yet – like Hurricane Iniki, floods, and other natural disasters that we overcame -- we saw the grit and resiliency in all of you. We are thankful for your friendships and partnerships.
2021 brings hope for our future. Science has done wonders, but it is the kindness and goodness of people like you that will get us through these difficult times – and rebuild a Sustainable Kauaʻi. Let's continue to be unselfish, to be respectful, and to express gratitude. We can do this – there is much to be hopeful for!
Wishing you and your family much happiness and good health in 2021!
Stay safe,
Warren Haruki
A Year of COVID-19 . . . How are you doing?

Tunyarat "B" Meephol: College experience paused
An exciting time in every young high school graduate's life – the anticipation of going off to college. Tunyarat or "B" Meephol had a modified "drive-through" graduation from Kaua'i High School this past May. Like many high school seniors, the future was bright, and the idea of going off to college on the mainland was exciting.
This excitement was quickly cut short. Starting her college life in Pullman, Washington at Washington State University would be put on hold as the world navigated through the pandemic. We caught up with B during her finals week. "Attending school online was difficult," said B. "I was very disappointed that I couldn't attend school this fall."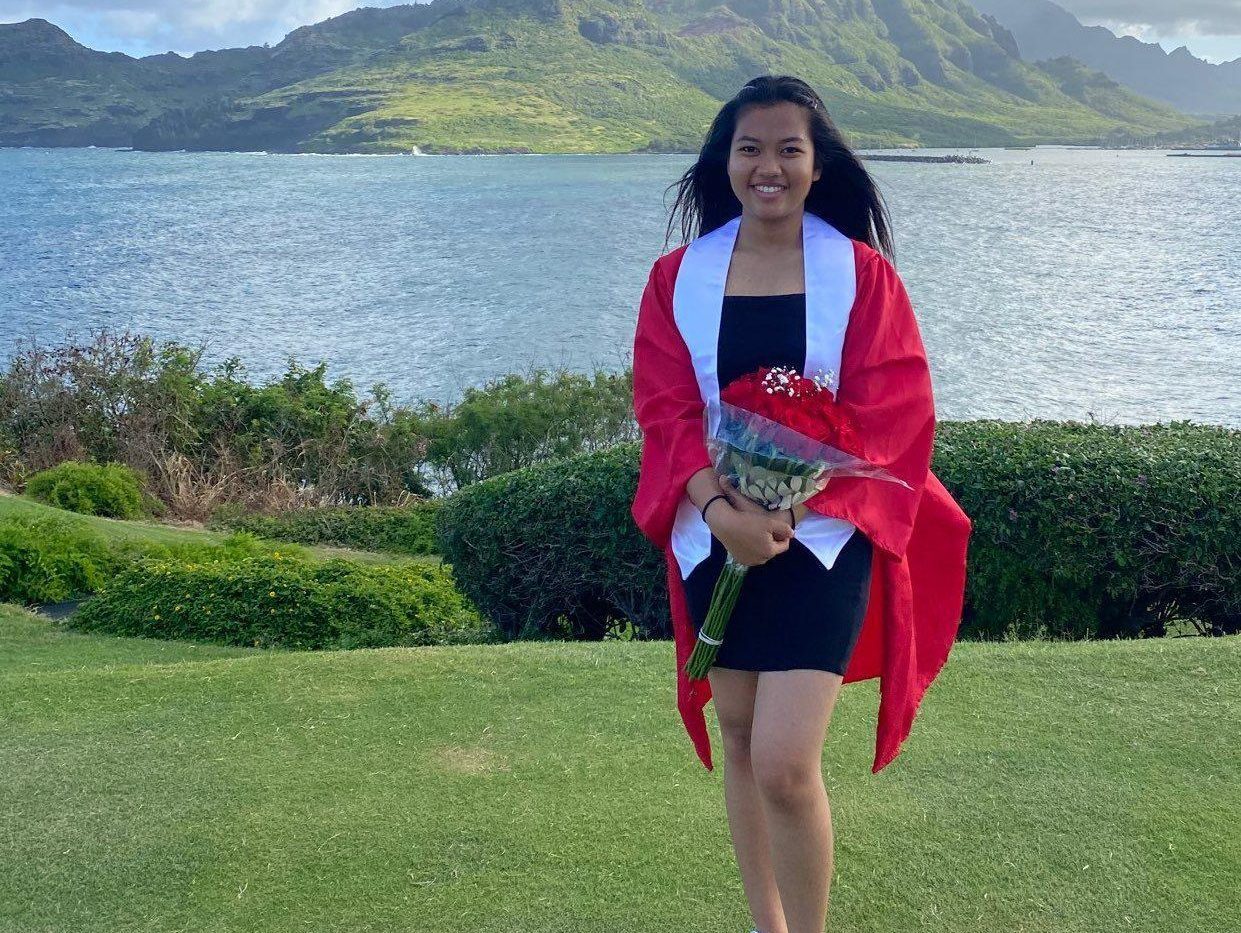 B arrived from Thailand at the age of 10 and attended Kōloa Elementary School. She said, "I am the first in my family to be attending a university." B will be studying medicine when she continues her education on campus next term. "I will be tested and quarantined in my dorm room when I first arrive, and it will be a single-occupancy room due to COVID." She is excited to leave for Washington State in the new year. We wish B well and Go Cougs!
Arnold Morales: A family business on hold
Arnold Morales has been operating his family business, Morales Auto Workshop, for 18 years at the former Lihuʻe Plantation Shops in Hanamaʻulu with his father, sister, and brother-in-law. This team's livelihood depended on the visitor industry. Arnold's business is primarily based on contracts with rental car companies for autobody work.
His main source of income dried up with the pandemic-shutdown. "Our contracts with the rental car companies kept us busy," said Morales. "When the quarantine was lifted, we had some business, but it stopped again with the next quarantine." Morales is also losing monies owed to him from businesses that did not survive the pandemic.
Arnold does not know when business will resume, and despite facing these difficult and uncertain times, he remains optimistic, grateful, and humble.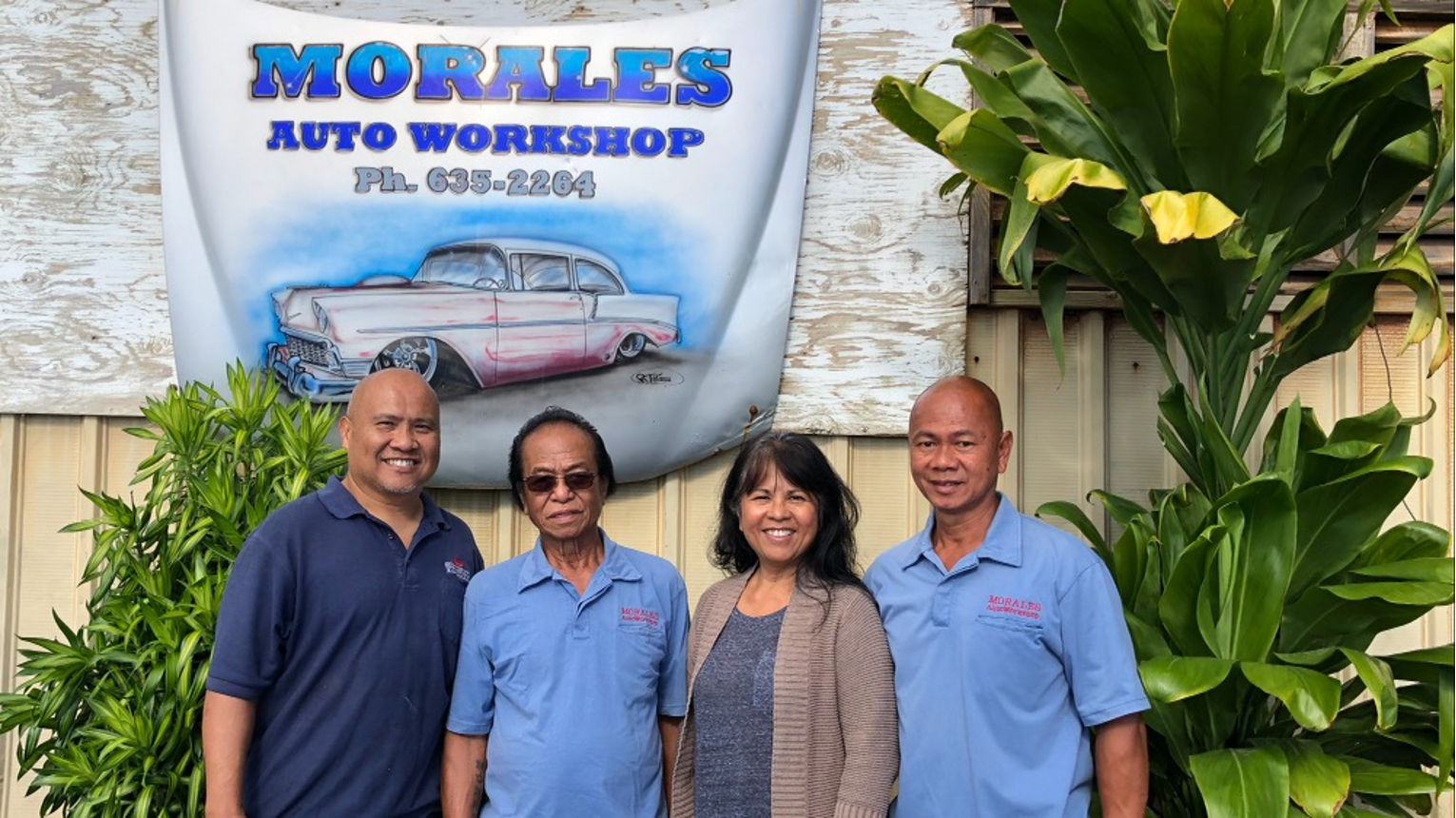 Kodani and Associates Engineers: A redesigned office space
The Kodani and Associates Engineers (KAE) staff have been working from home for most of the pandemic. "Our work stations were very close together, with no barriers," explains Tyler Navarro, an engineer with KAE. "They ordered new workstations with dividers, but due to the demand for office redesigning, it took a while to build, ship, and schedule workers' installation from off-island." After nearly eight months, they are all able to return to the KAE office.
"We didn't think it was possible to work from home, and it was an adjustment," explains Navarro, "but we managed with Zoom and Google Meet to make it work."
"Before returning to the office, we made sure to take Covid protective measures to ensure staff safety," Elshae Tanimoto, a KAE Engineer said. "We changed the layout of our office space and were fortunate enough to get cubicles. The cubicles limit the exposure we have with one another but still allows us to communicate when needed. We now have our own space where we feel safe and comfortable while working."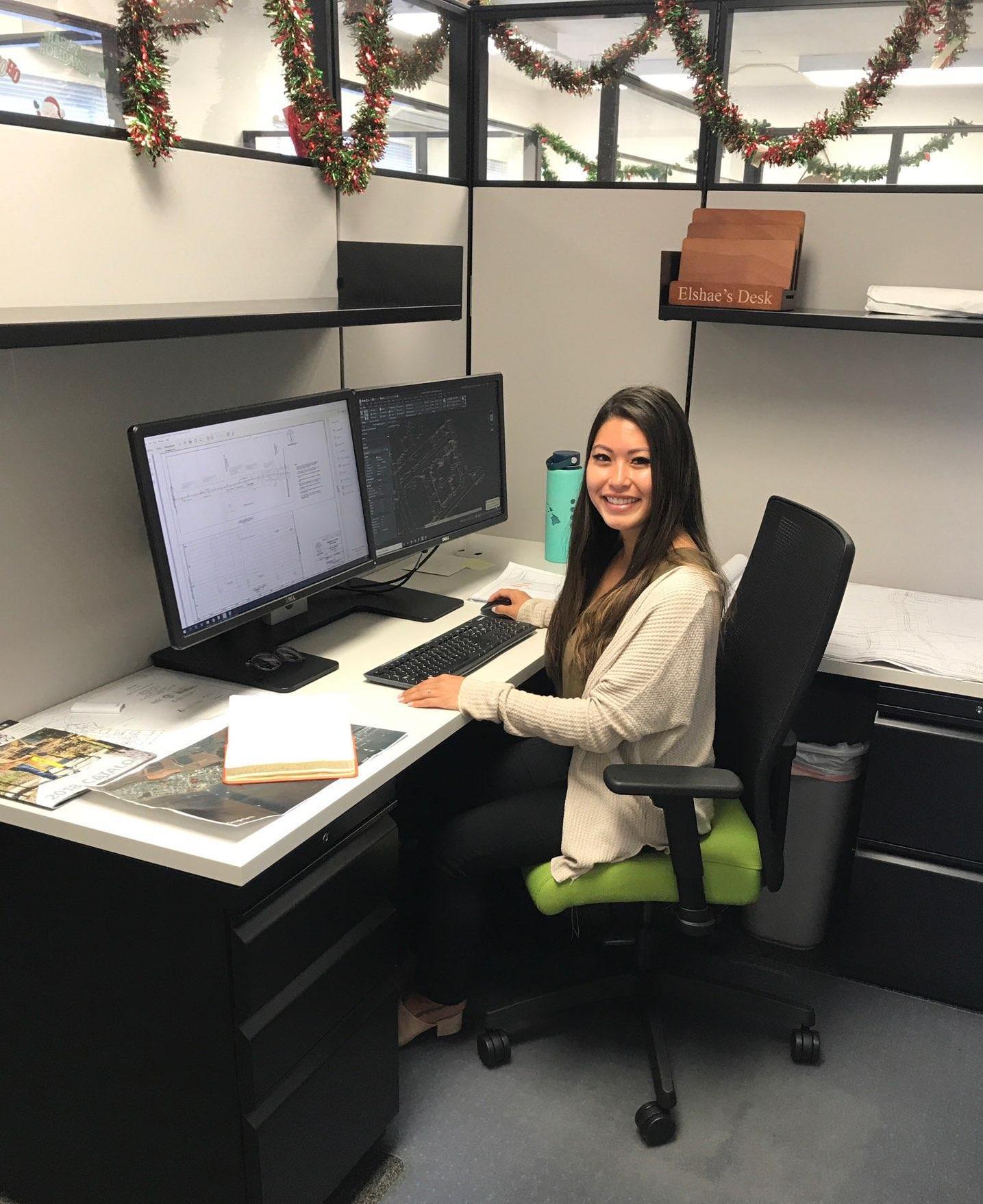 Grove Farm Supports Kauaʻi Pop Warner Football League
For the past 60 years, Kaua'i Pop Warner Football League (KPWFL) has provided youth football and cheer programs all over the island. While recreational, their associations are focused on developing athletes who value education and understand the importance of giving back to the community.
Unfortunately, their season was canceled this year due to COVID-19 restrictions. The canceled season has impacted KPWFL's youth participants, not only physically but also socially.
However, Teddy Arroyo, President of KPWFL, and his team of dedicated leaders have used this time to focus on giving back to the community. Partnering with various local businesses and organizations, they have made and distributed thousands of bentos, given out free pumpkins from Corteva and Hartung Brothers, and provided a volunteer workforce for many local events.

KPWFL's largest fundraiser is typically the Kauaʻi County Farm Bureau Fair. Funds raised go toward purchasing new equipment and reconditioning existing equipment. Since this year's fair was canceled, KPWFL missed out on their primary source of funding. So, they began discussing possibilities with Grove Farm.
KPWFL's needs were real, and Grove Farm made a $15,000 donation to KPWFL. Combined with KPWFL raising $5,000, the combined $20,000 will be used to purchase a large inflatable movie screen with premium audio-visual equipment. This equipment will allow KPWFL to connect their groups while adhering to safe social distancing measures. The screen will be utilized for various purposes, including broadcasting outdoor movies, showing game highlights, and for part of their award ceremonies.
Grove Farm is happy to support local non-profit organizations such as Kaua'i Pop Warner Football League, which holistically focuses on our youth. KPWFL's mission and purpose align with Grove Farm's corporate goal of Building a Sustainable Kaua'i.