Grove Farm Newsletter - December 2020 Edition
Giving Back to Our Community
Historians have described Grove Farm's founder, George Norton Wilcox, as a philanthropist who gave back to the community. Kaua'i Historian, Hank Soboleski, penned an article on G. N. Wilcox and described "his reputation was based on what he gave, not on what he gained." Mr. Soboleski further depicted that throughout G. N. Wilcox's life "he was generous to his family, friends, workers and the community." The Grove Farm of today continues this legacy of giving back to the community through our Grove Farm Foundation.

This year alone, the Grove Farm Foundation will have distributed over $200,000 to various community organizations. Here are a few organizations that benefited in 2020 from the Grove Farm Foundation:
Grove Farm Foundation Gives Over $30,000 to Four Kauaʻi Schools.
The pandemic has taken its toll on everyone -- our keiki included. These trying times have upended the school year for all students, and the Grove Farm Foundation wanted to help with a gift of over $30,000 to four public schools to adjust in these unprecedented times.
Kōloa Elementary School plans to build a roof over their outdoor stage to allow additional outdoor learning and eating spaces, to purchase more recess equipment to reduce exposure caused by sharing, and to install hand sanitizing stations. Principal Leila Kobayashi said, "I asked the 5th graders to come up with ideas for their playground as each class needs to enjoy their recess independently. It is very exciting as they came up with thoughtful and creative ideas which this donation will help fund."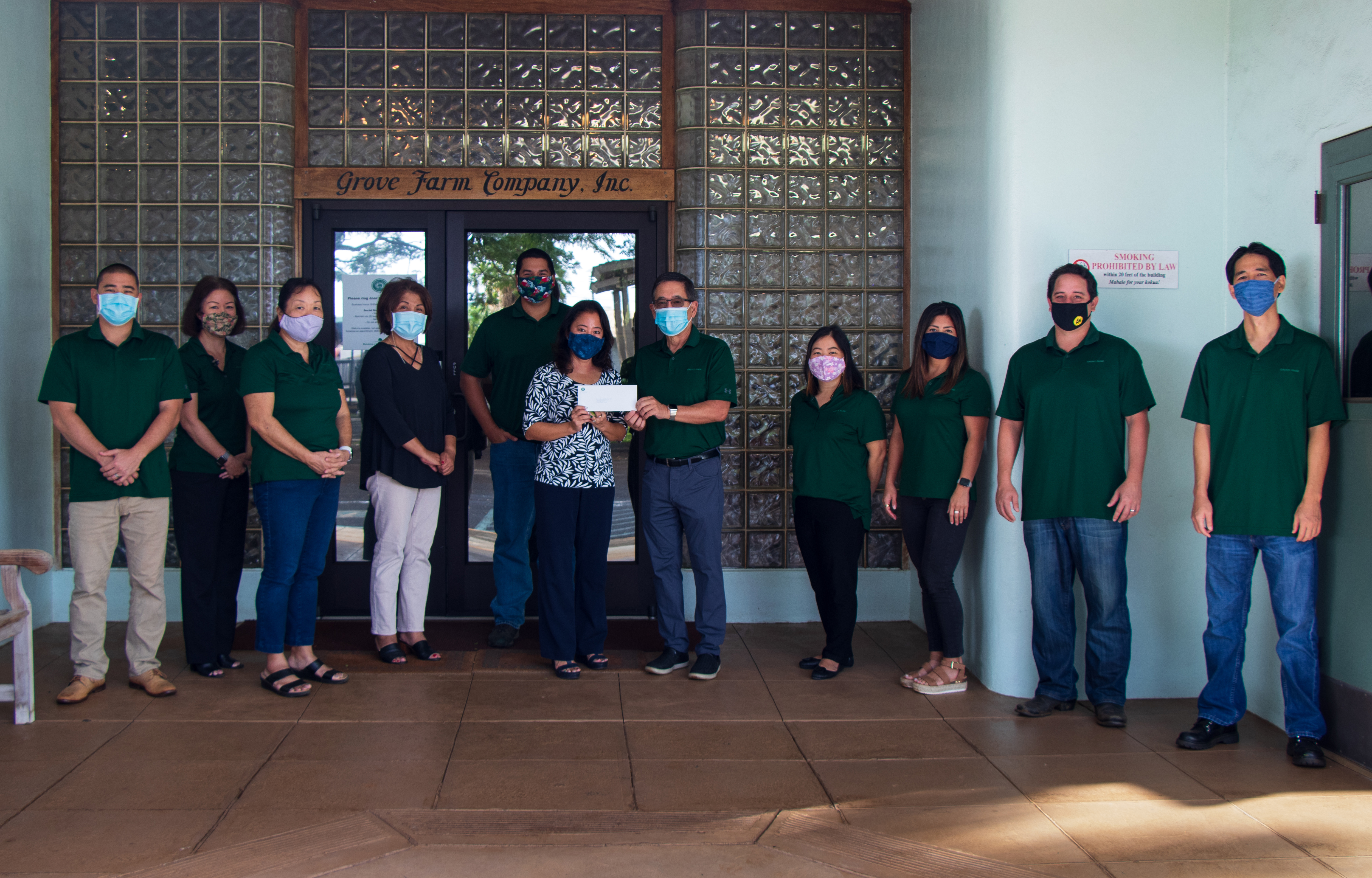 Principal Corey Nakamura of Wilcox Elementary School plans to use the donation towards the school's Social-Emotional Learning (SEL) program to ensure students learn how to be kind, to show respect, and to demonstrate perseverance and grit during these trying times and beyond. Principal Nakamura said, "Our budget has been reduced substantially this year, and we donʻt intend to do the usual level of fundraising through our PTSA. These funds will help each teacher create their own SEL program that will benefit their students."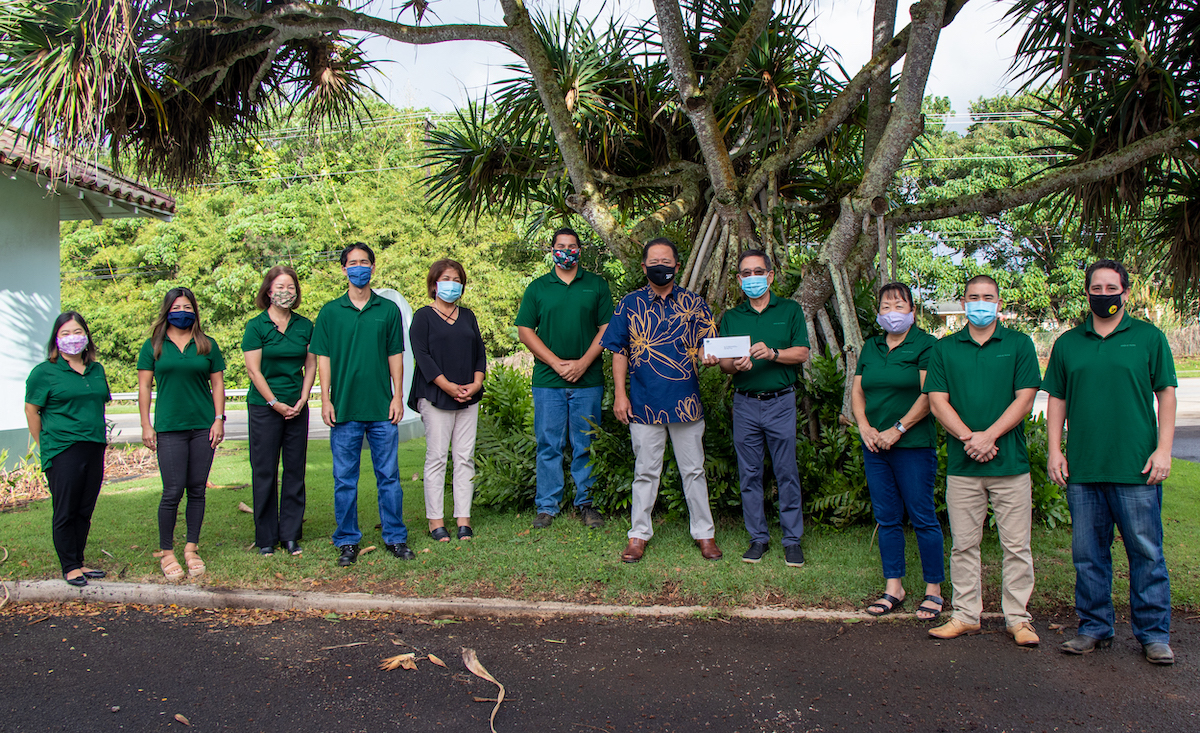 We are pleased to support Chiefess Kamakahelei Middle School's Riparian Habitat Restoration and Stewardship Project. Principal Jean Morris said, "The project aims to restore a habitat near the school grounds and promote sustainable agriculture while providing an outdoor classroom setting – especially important during Covid-19." Grove Farmʻs President & CEO Warren Haruki said, "This project brings to life initiatives that support sustainable water and sustainable food while entwining the importance of culture." These initiatives align with Grove Farmʻs vision of Building a Sustainable Kauaʻi.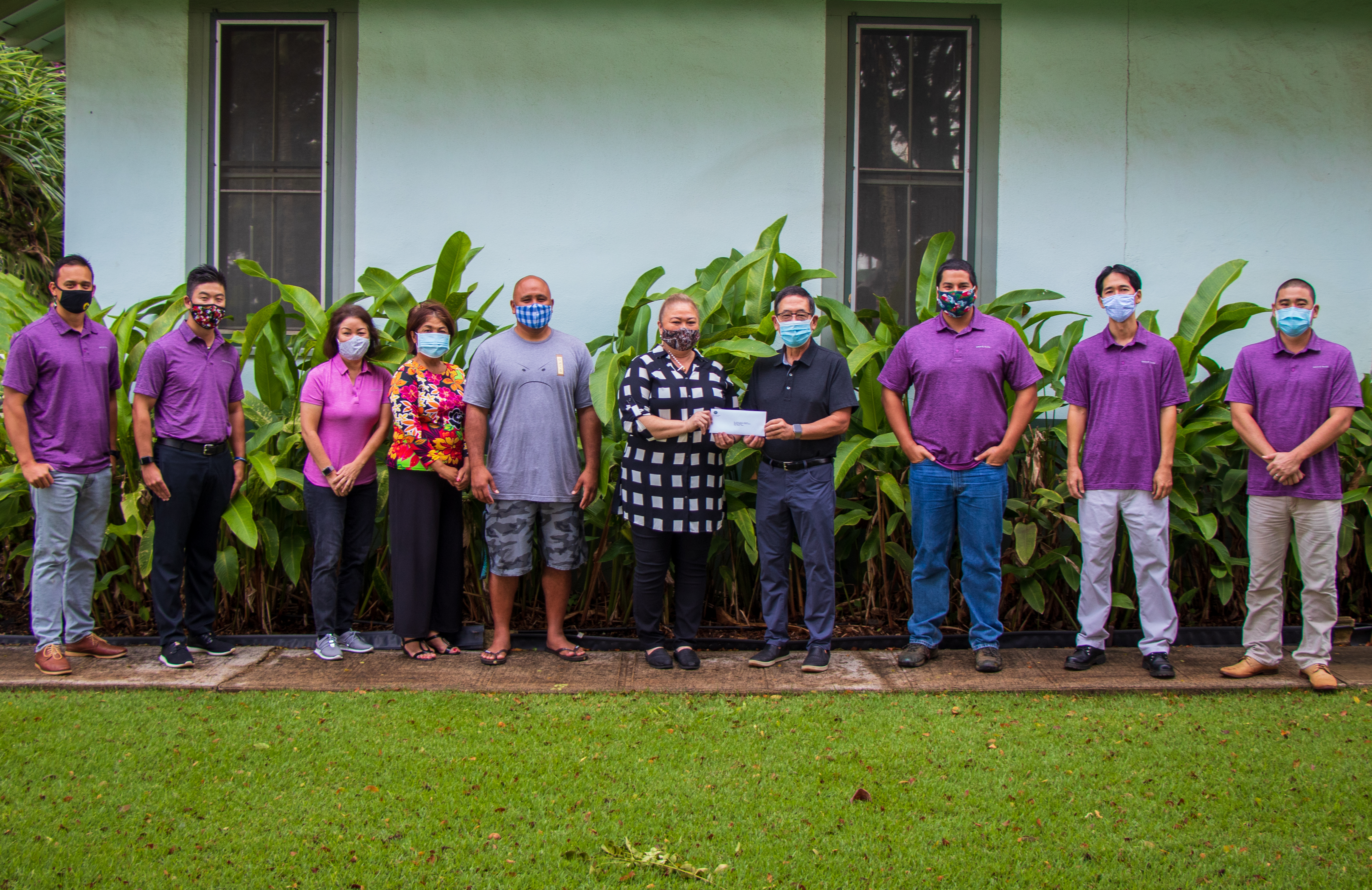 Principal Jason Yoshida of King Kaumualiʻi Elementary School said, "There is a clear need to help with educational support for the students of King Kaumualiʻi and to keep everyone safe in the process." The school will use the donation for after-school tutoring support and plexi-guards for their staff.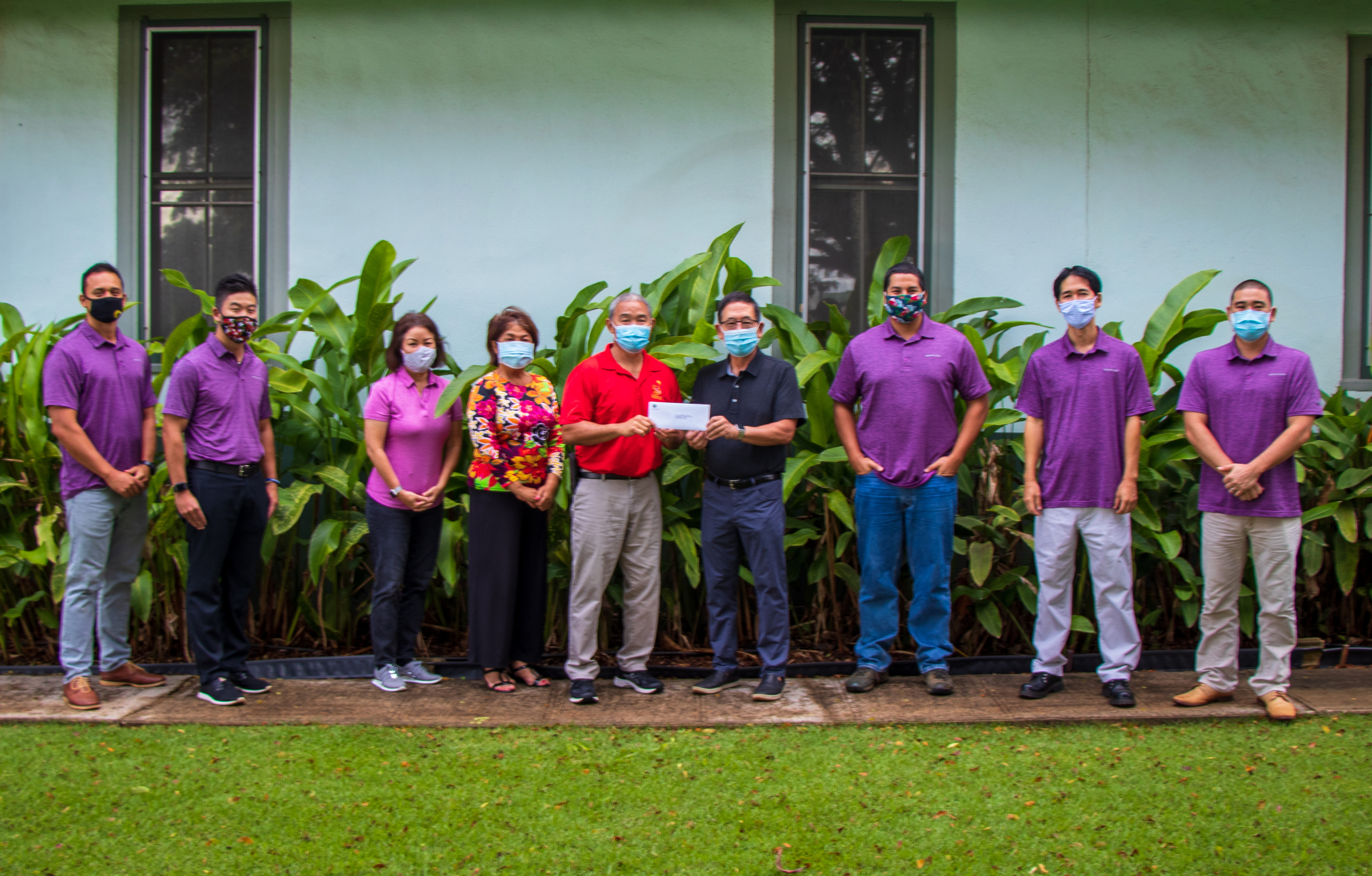 We commend all of these principals' efforts, and we thank you for your leadership and perseverance.
Kaua'i Veterans Museum
In December 2019, the Kaua'i Veterans Council received $10,000 from the Grove Farm Foundation. These funds were used to renovate the Kaua'i Veterans Center's Museum and both the Silver-Bronze Star and Purple Heart conference rooms. Some of the work included replacing worn carpeting, window blinds, air conditioning, ceiling tiles, and interior painting. This year, the Grove Farm Foundation gifted the Kaua'i Veterans Council an additional $5,000 to continue with renovations.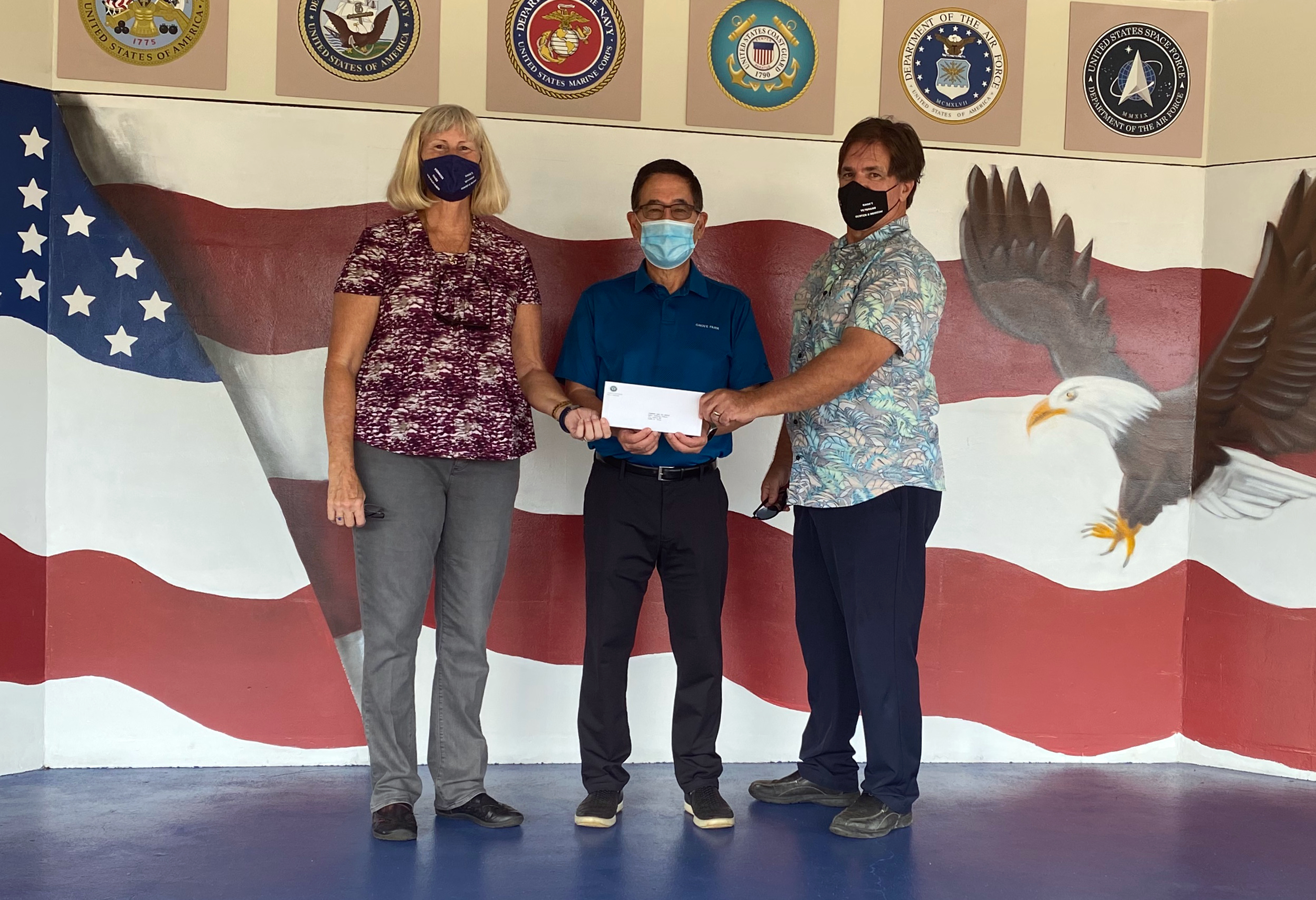 The Kaua'i Veterans Center Museum commemorates the military service of all Kaua'i veterans and educates the community as to the service and sacrifice of these veterans in defense of our nation's freedom.
Employee Volunteer Grant Program
Grove Farm established an Employee Volunteer Grant Program to encourage employees to support Kaua'i's communities through the gift of valuable volunteer service. By personally investing their time and energy to further the cause of local non-profit organizations, Grove Farm employees are able to directly impact and positively influence Kaua'i's future. Here are a few organizations our team members have volunteered with in 2020 and were recipients of $1,000 grants.
Crime Stoppers Kauaʻi
A few years ago, Grove Farm was invited to be a part of the newly revived Crime Stoppers Kauaʻi program. A worthy cause that keeps our community safe, the main premise of Crime Stoppers Kauaʻi is to encourage community members to volunteer vital information to help law enforcement fight crime. Itʻs tag line is "Make the Call. Report the Crime. Remain Anonymous."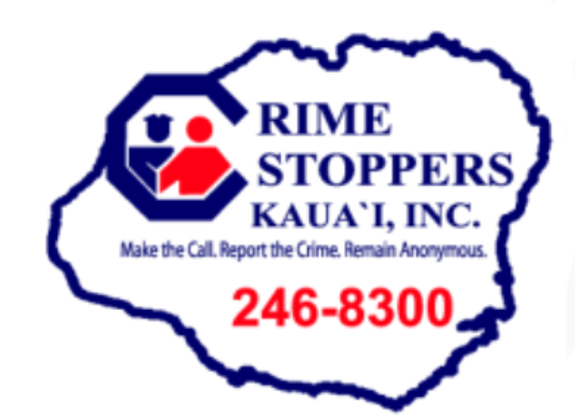 Two critical elements that inhibit community involvement in assisting with solving crimes they may have witnessed or have knowledge about are fear and apathy. Crime Stoppers enables the community to remain completely anonymous while providing information they have on a crime by calling 246-8300 or via its website at www.crimestopperskauai.org. Reporting tips is made easy and safe.
We commend the volunteer Board of Directors of Crime Stoppers Kauaʻi and the Kauaʻi Police Department for their efforts to keep Kauaʻi safe.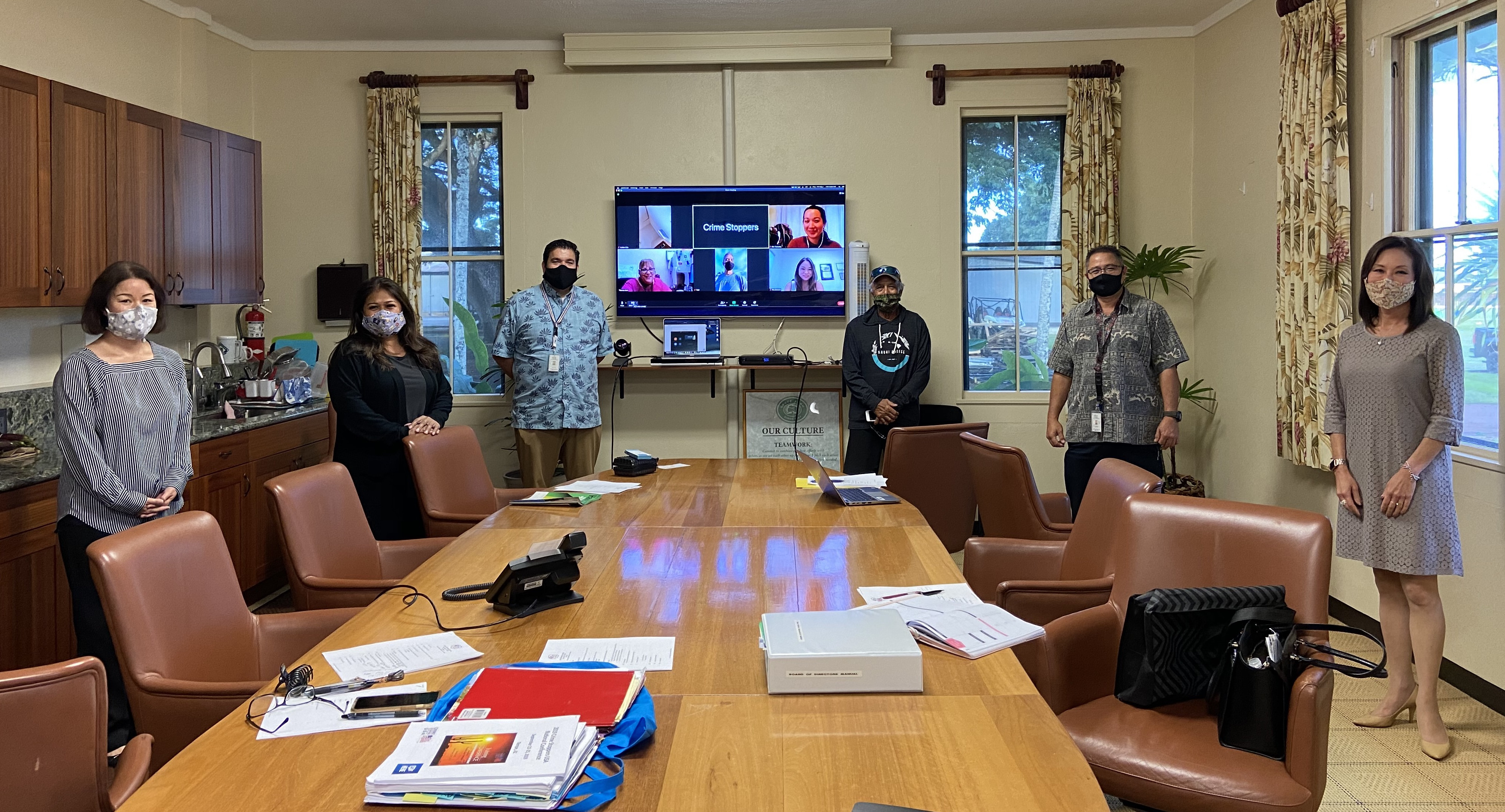 Kekaha Pop Warner
Beau Acoba, a Project Specialist at Grove Farm Company, has been volunteering with the Kekaha Pop Warner Organization for four years as their gameday stadium announcer.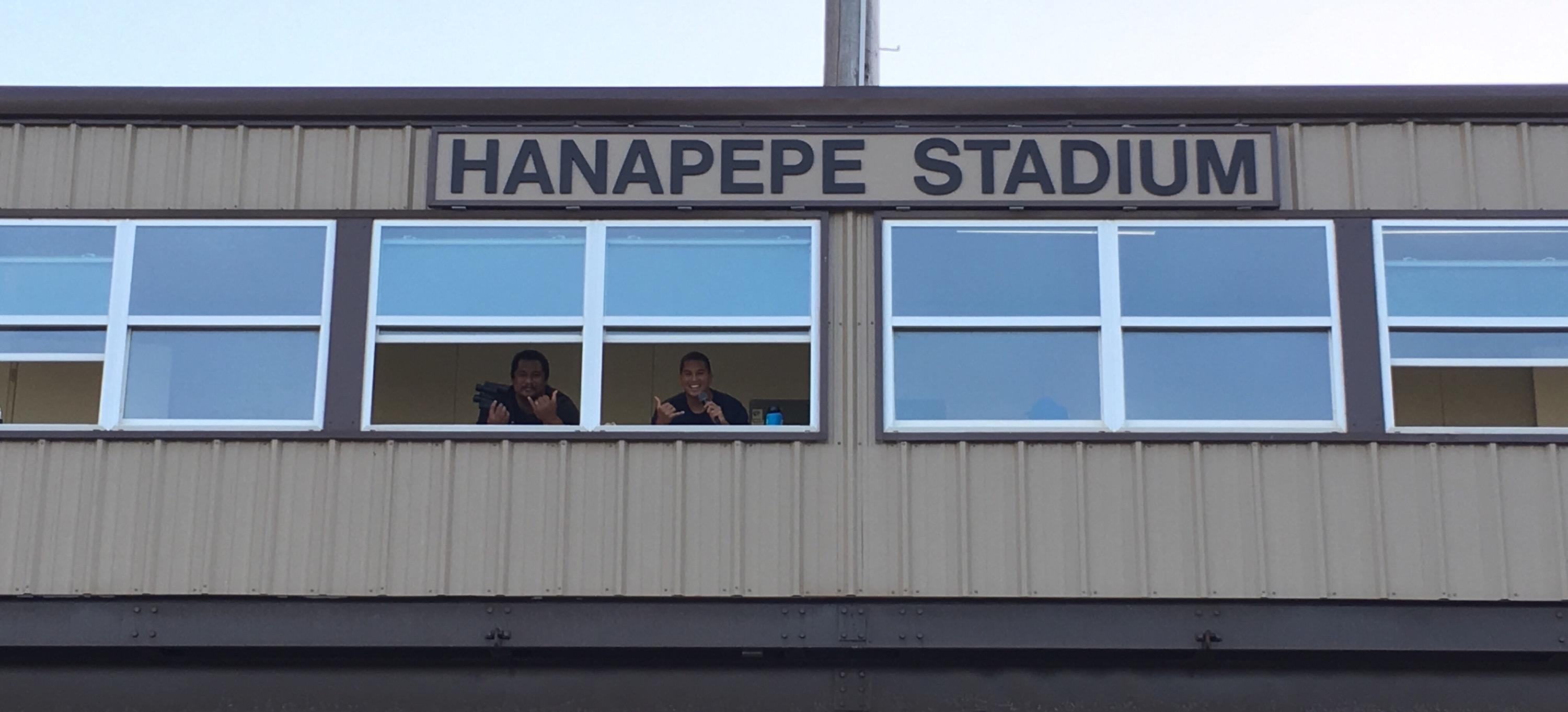 The Acoba family has been volunteering for Kekaha Pop Warner since the early '70s when Beau's father, Judge Edmund Acoba, joined the bantam division team. Beau's Uncle Eric, also played football as a kid. Beau's Grandpa, Federico Acoba, Jr., was the head cook for fundraisers and continued to volunteer throughout the years. When Judge Acoba came home from law school, he became a coach and eventual president of the association. Beau's two aunties, Darleen and Diane, also got involved and Diane continues to volunteer today.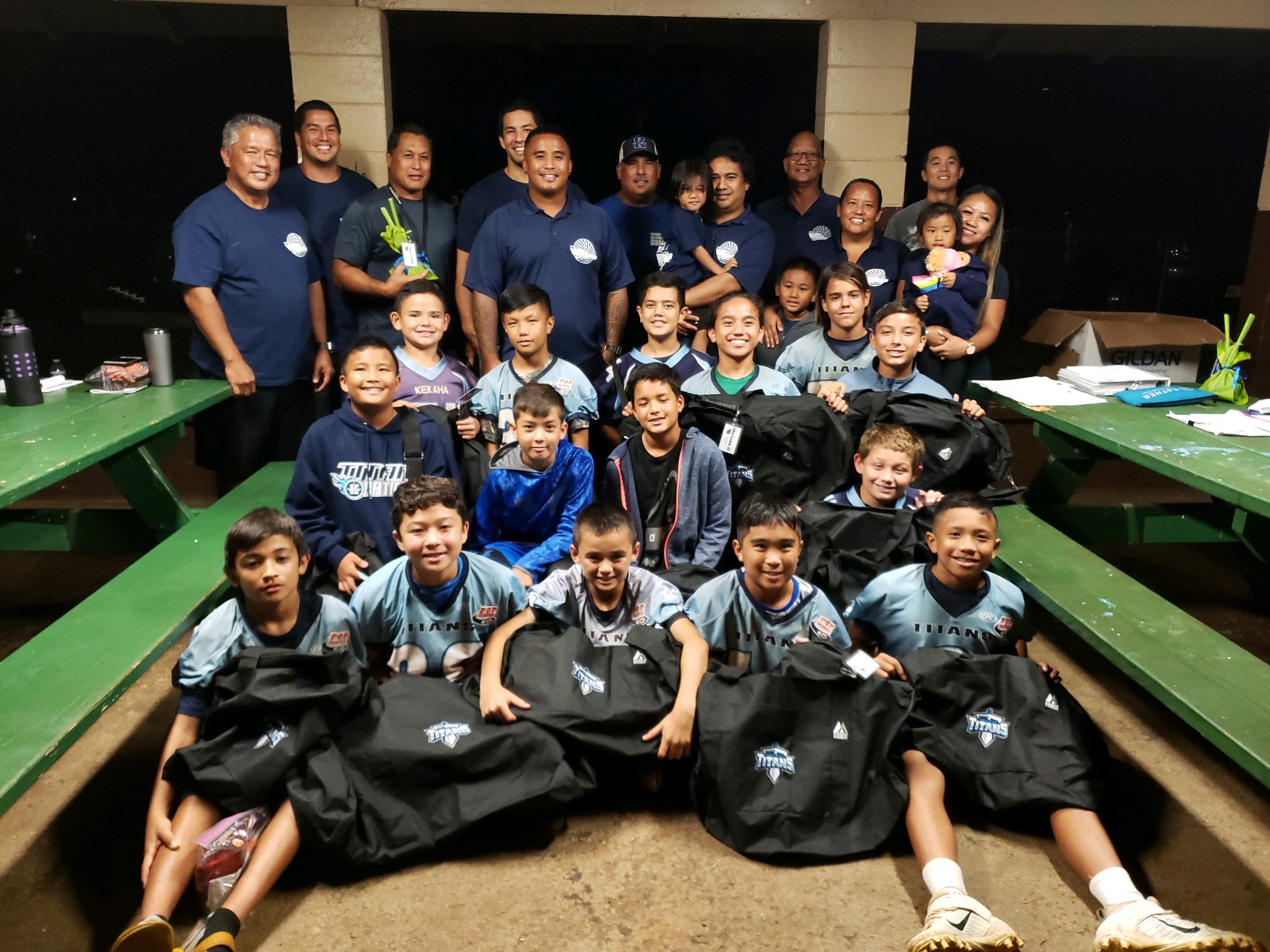 In 2019, both football and cheer teams from Kekaha earned a berth to compete in the National Pop Warner Super Bowl in Orlando, Florida. The cheer team earned the highest honors by bringing home the National Championship trophy!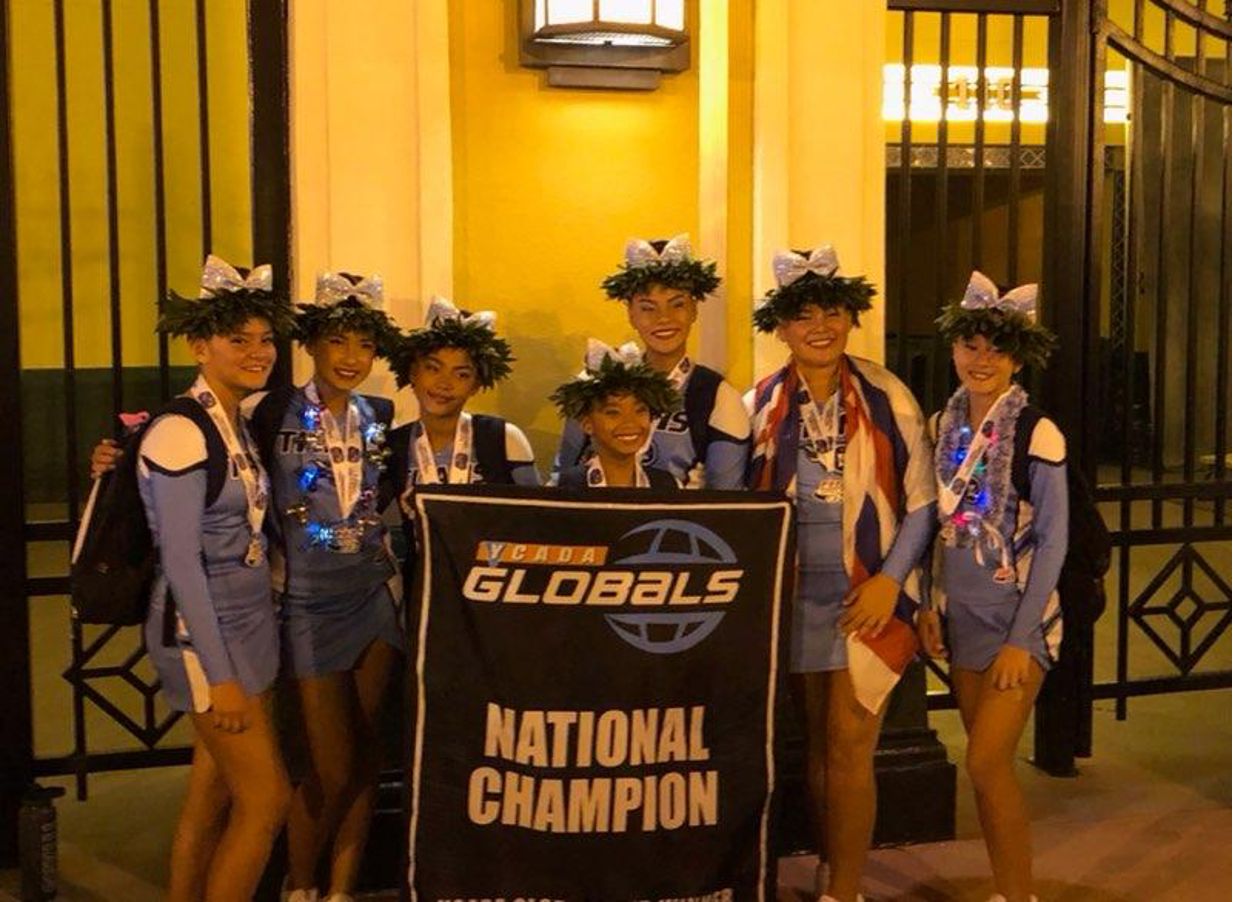 "Mahalo Grove Farm for your generous contribution to the Kekaha Pop Warner Organization," President Marnie Fernandez said. "We extend our sincere gratitude for your continued support of youth sports through your Employee Volunteer Grant Program. The monies will be used to assist us in covering registration fees for children who can't afford it and to purchase COVID supplies to keep our organization safe during this pandemic."
Child & Family Service
Child & Family Service (CFS) is a community-based organization with a mission of strengthening families and fostering children's healthy development. CFS is located in Līhu'e and operates the Nana's House community center in Waimea, the Hale Ho'omalu community center in Kapa'a, and four Head Start classrooms throughout the island. In response to the COVID-19 pandemic, CFS organized the Festival of Hope -- a series of events to provide food, supplies, and services for those in need across the island -- with events already held in Kekaha, Līhu'e, and Kapa'a.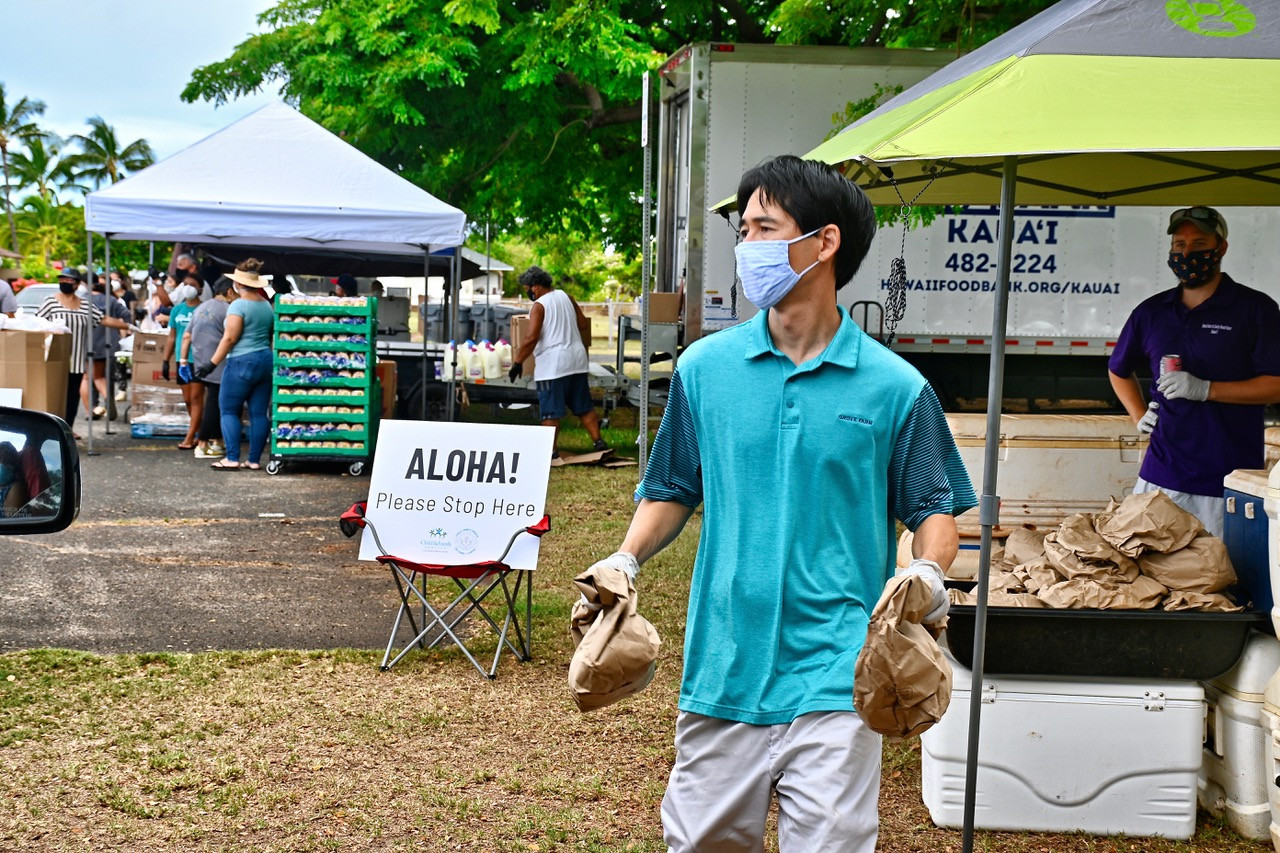 Through the Grove Farm Community Wins! program, Grove Farm purchased gift certificates to dine at local restaurants, and CFS distributed these certificates at the Festival of Hope events. Grove Farm staff volunteered at each event, and the employee volunteer grant will be used to help with additional events.
Kaua'i Watershed Alliance
Casey Watabu, Project Manager at Grove Farm, volunteers his time with the Kauaʻi Watershed Alliance (KWA). KWA was formed in 2003 with the focus of long-term protection of Kauaʻi's uppermost watershed areas. KWA is a partnership that includes public and private landowners within the forest reserve boundaries.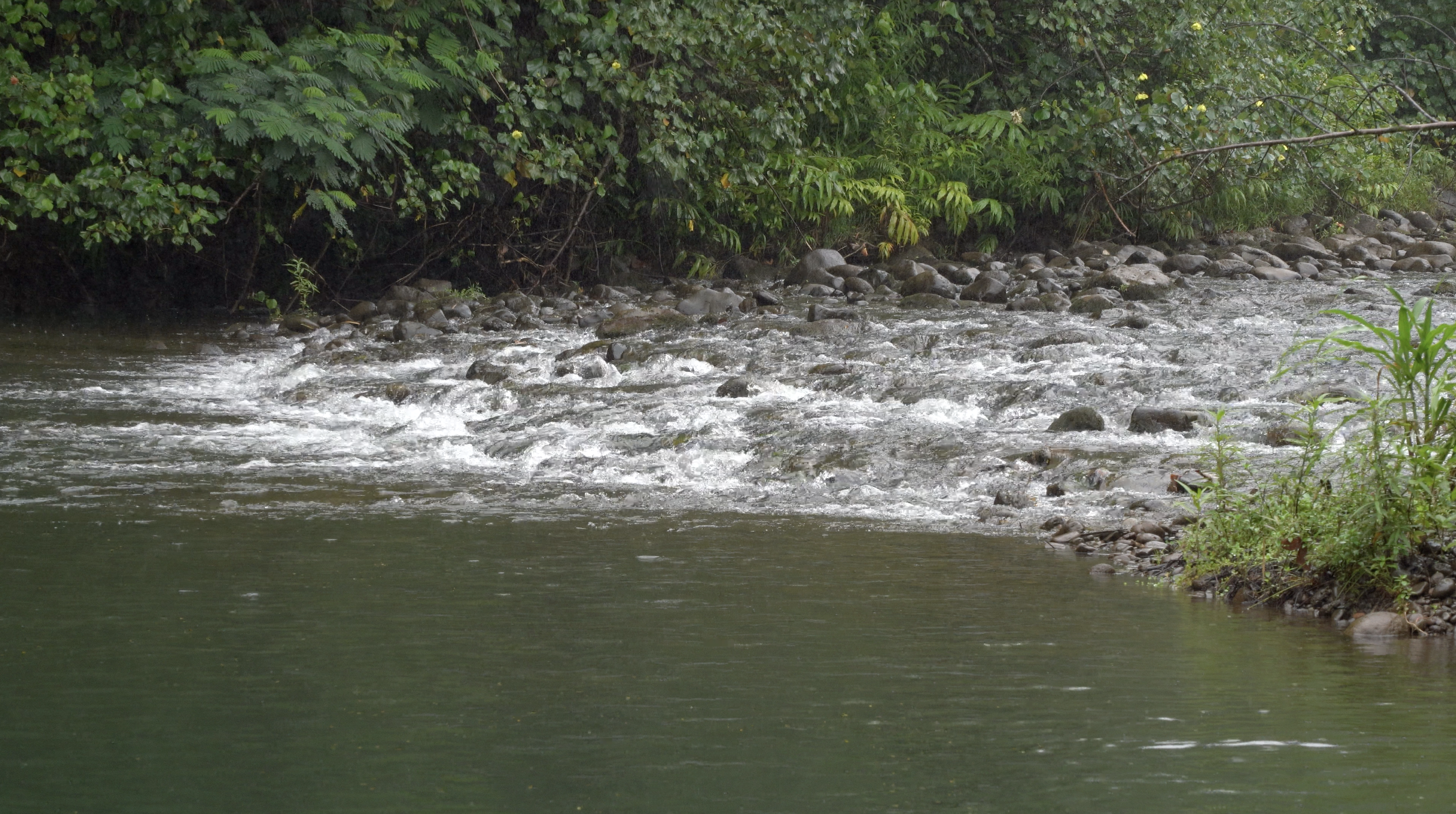 "Grove Farm's mauka landholdings in central Kauaʻi are vulnerable to animals and invasive species," Casey said. "Kauai Watershed Alliance is pivotal in protecting our valuable resources." Due to Caseyʻs involvement, KWA will receive a $1,000 grant from the Grove Farm Foundation.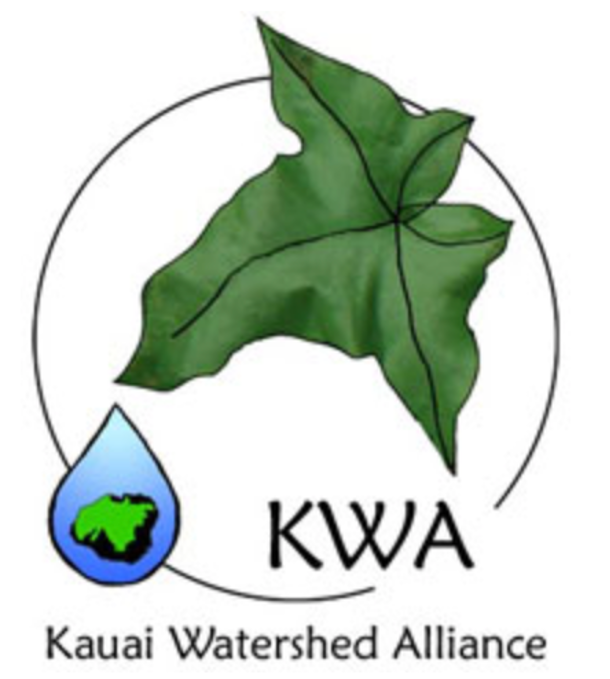 Līhuʻe Hongwanji Preschool
Two of our Grove Farm employees are volunteering their time with the Līhuʻe Hongwanji Preschool to help raise money to cover repairs and maintenance for the classroom and playground equipment.
Sharyl Lam Yuenʻs grandson, Mason, is a student in the three-year old class. It was nearly 30 years ago that Sharylʻs sons were enrolled at the same Līhuʻe Hongwanji Preschool –during the same time Shawn Shimabukuro's niece and nephew were attending preschool. Both Sharyl and Shawn are helping with the Sudz Carwash fundraiser and will also help with future fundraising activities. Sharyl said, "With everything going on in the world today, it is nice to know that this safe haven exists for the little ones to have fun."
Thank you to Līhuʻe Hongwanji Preschool Director, Sandie Fujimoto, for being the guiding light for our precious children.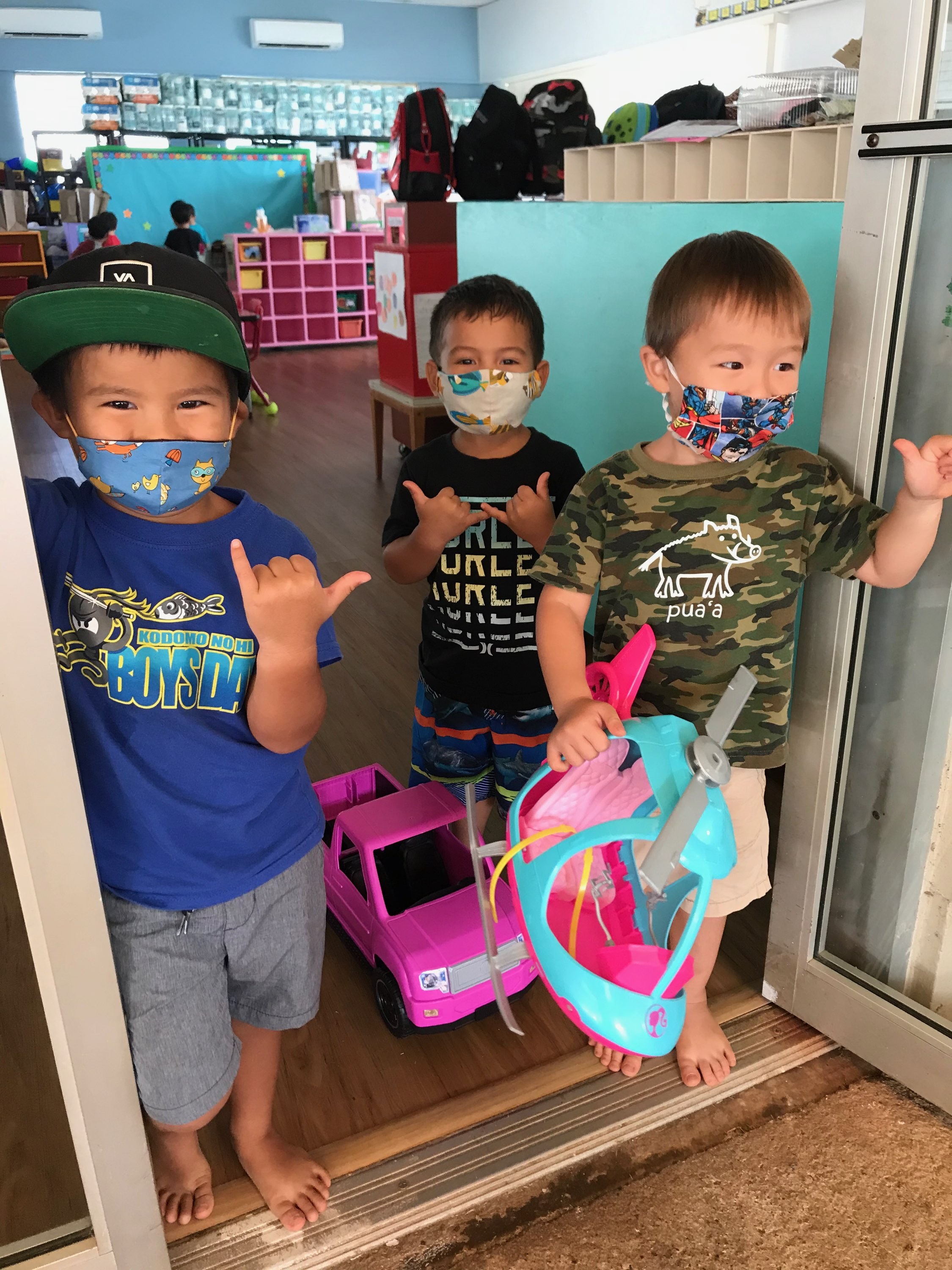 Happy Holidays from Grove Farm!
This holiday season, we want to remind everyone to remain vigilant in your efforts to stay safe and healthy. Wash your hands often, wear your mask, avoid large gatherings, and social distance with others. Happy Holidays!