Grove Farm Newsletter – August 2021 Edition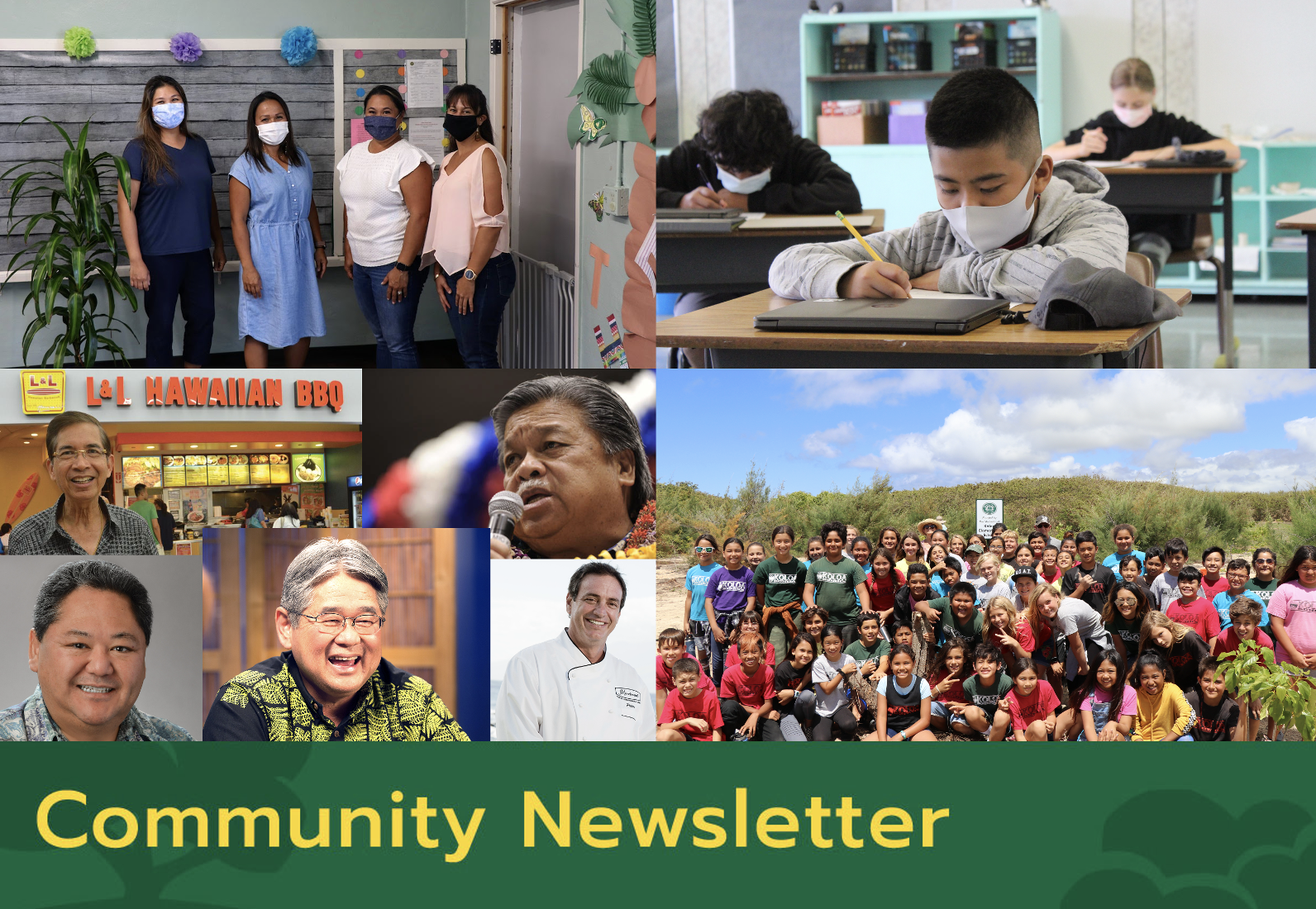 The anticipated summer release of Disney's "Jungle Cruise" – filmed at the Kapaia Reservoir – was just released. Mid-summer is also the start of a new school year, and we look forward to hosting students through our Educational Modules program. We also highlight Child and Family Service's new location for its Līhu'e Head Start Program, and share the leadership lessons learned by our Grove Farm team.
---
Disney's "Jungle Cruise"
This past weekend, nearly three years after filming on Grove Farm lands around the Kapaia Reservoir, Disney's much anticipated Jungle Cruise movie was released. Dwayne "The Rock" Johnson and Emily Blunt star in this adventure-packed film.
The magic of Disney transformed the Kapaia lands into the early 20th century Amazon River. Built within months and utilizing surrounding materials and plants, the set included a tavern, boat house, outdoor market, hotel, and several homes. Immediately after filming ended, all structures were promptly removed.
Today, Grove Farm continues to grass, fence, and introduce plants to reestablish, enhance, and protect this critical watershed preserve.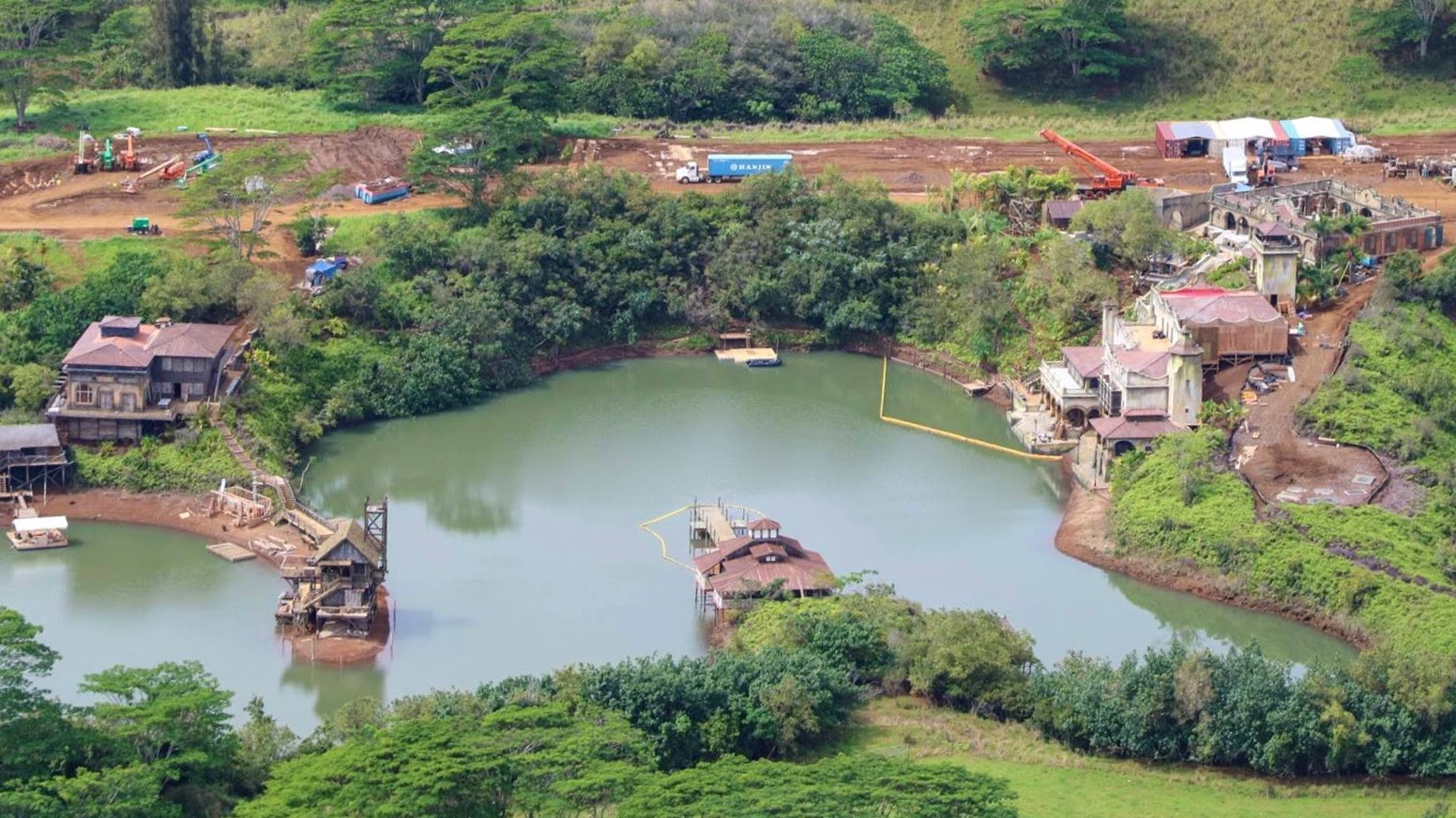 ---
Grove Farm Educational Modules

With a new school year and our communities slowly returning to a sense of normalcy, Grove Farm is excited to host elementary school students from Kauaʻi and neighbor islands to participate in place-based sustainable learning activities at various sites around the island.
The Grove Farm Educational Modules are a unique learning opportunity for elementary students and educators. This comprehensive educational program focuses on sustainability concepts – Sustainable Culture, Water, Energy, Food, Species, Historic Sites, Health, and Communities.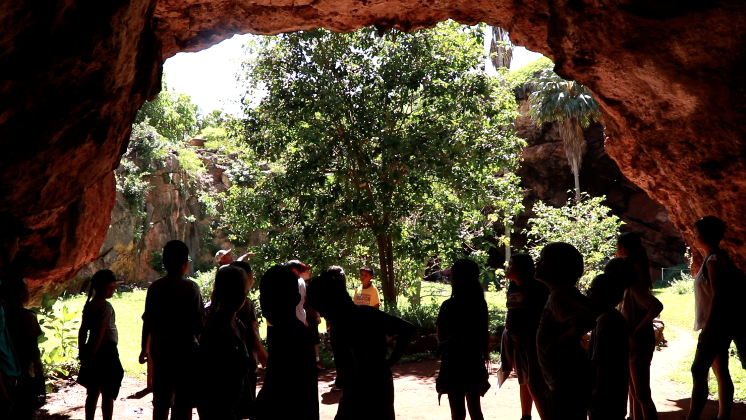 There are three steps to the Grove Farm Educational Modules program: pre-teaching, site visits, and sustainable community solutions school grants.
In the first step, curriculum guides and pre-teaching materials are provided for the various sustainability categories. Background information, student learner outcomes, and Next Generation Science Standards (NGSS) linkage are all integral parts of these materials, which focus on a global to local approach. Using these curriculum guides, teachers develop detailed lesson plans to pre-teach to their students before the site visits.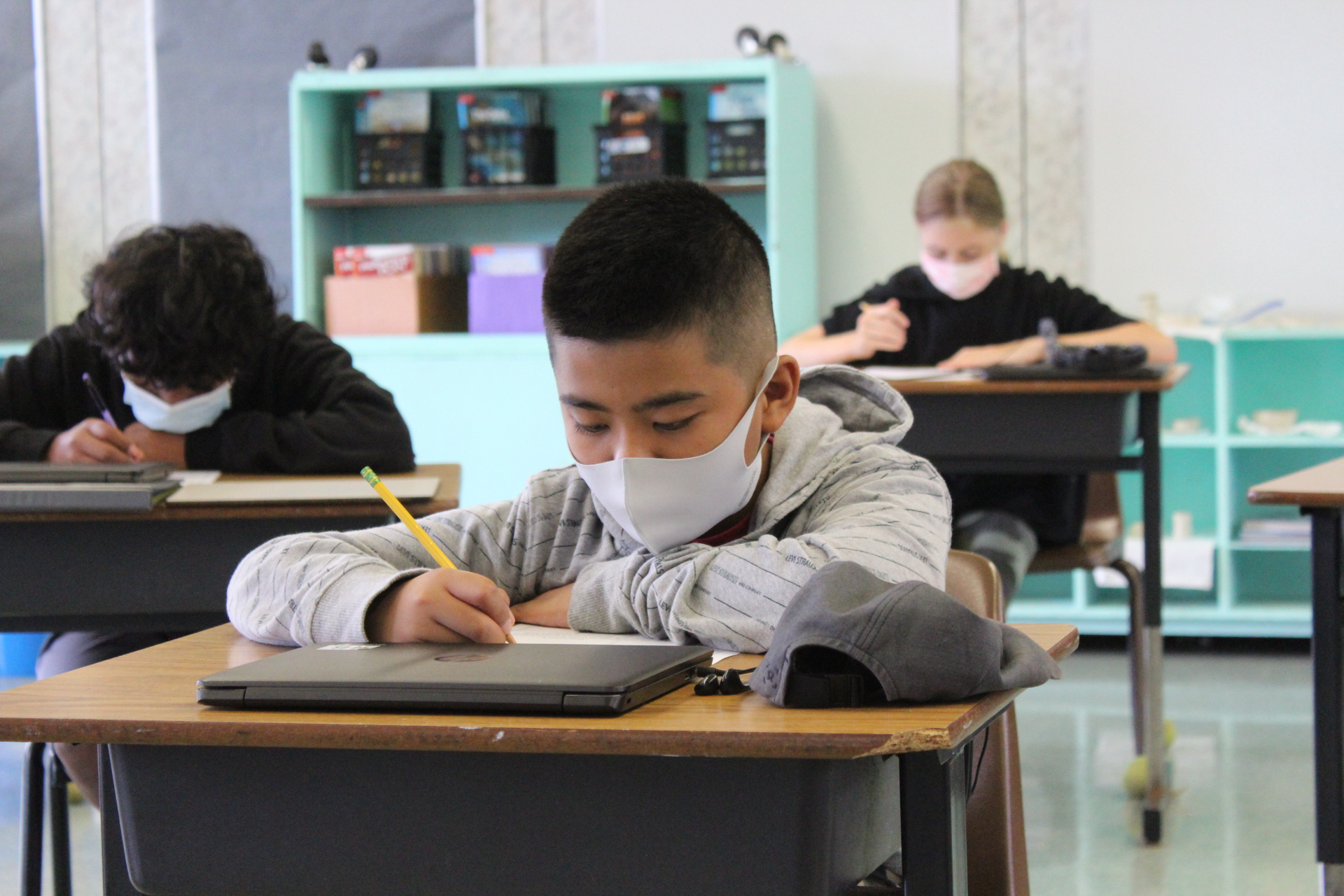 In step two, teachers and students visit sites where sustainability efforts are practiced. Students meet face-to-face with subject matter experts at each location, including scientists, engineers, conservationists, business managers, operators, professionals in both public and private sectors, local kupuna, and more.
Sites include Makauwahi Cave Reserve, Kōkeʻe State Park, Waiahi Surface Water Treatment Plant, Kīlauea Lighthouse, Kauaʻi Green Energy Biomass Power Plant, Tesla Solar Power and Battery Storage, Hanalei Taro Farm, and Global Algae Innovations.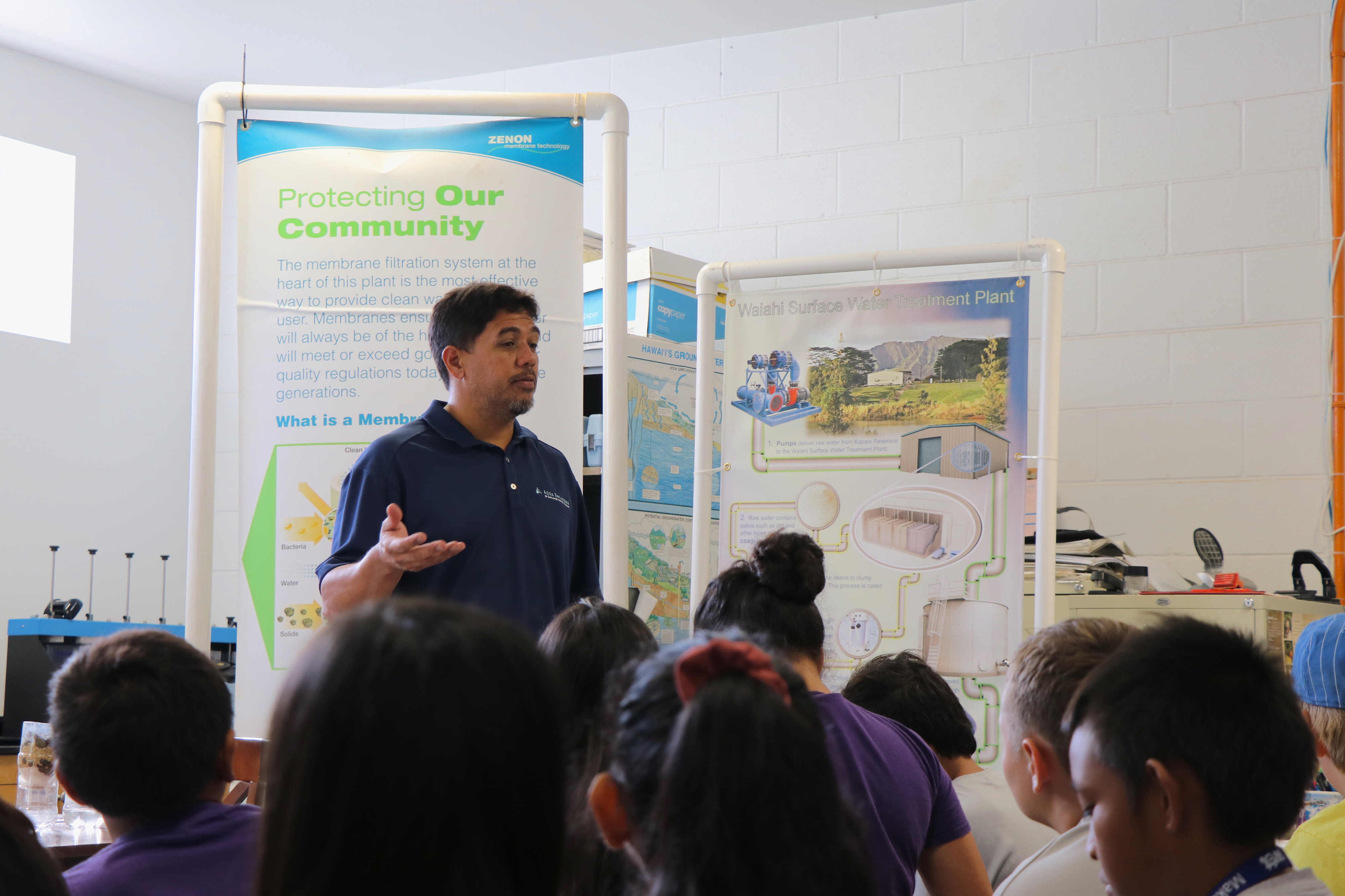 In step three of the Educational Modules, qualifying schools may apply for a $2,500 Grove Farm Foundation grant for a Sustainable Community Solution (SCS) project. This SCS project must use the learnings of the Educational Modules for the benefit of their respective school or community.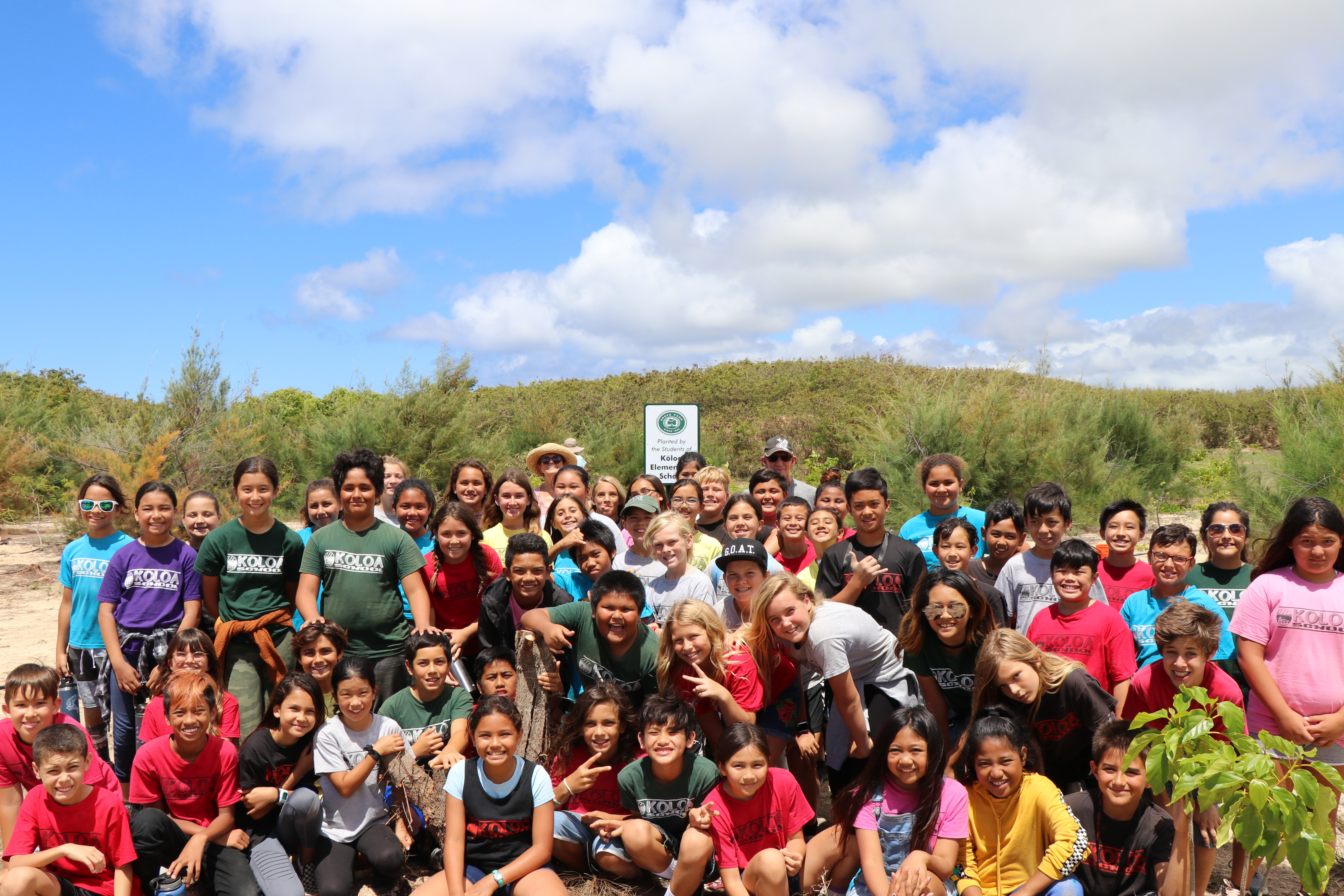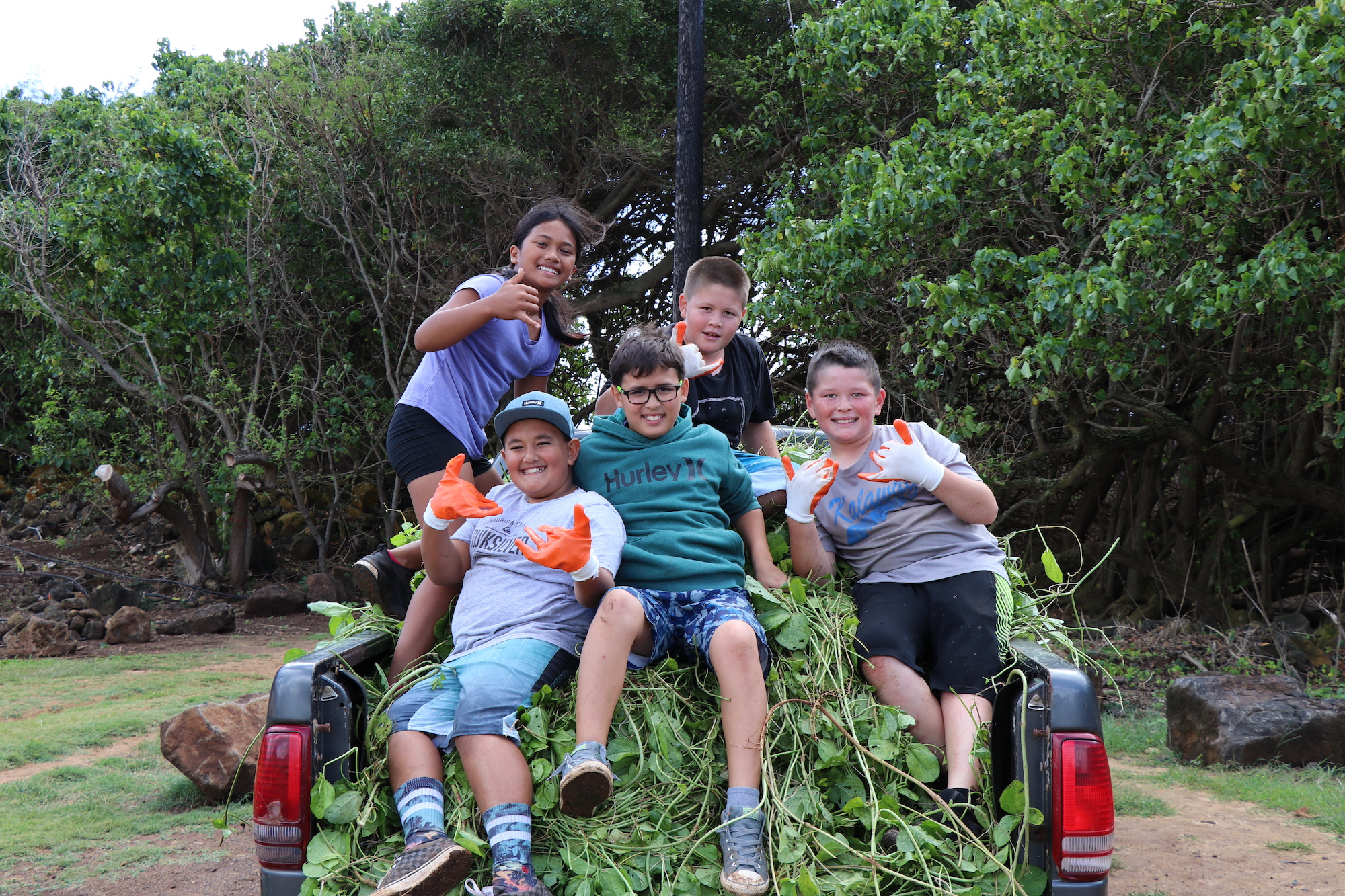 Sharlene Torres, a 5th grade educator at Wilcox Elementary School, was one of the first Kauaʻi teachers to participate in the Educational Modules program with her students. "It's very important for our students to go through this place-based education because they live on an island, it's very limited," she said. "Some of these students don't go beyond the Kapaʻa bridge or the bridges out to the westside. Their only knowledge is here in Līhuʻe. They now know they have these places available to take their learning outside of the classroom and away from the textbooks. Without that, their minds won't grow beyond the boundries of Wilcox School."
---
Child and Family Services – Līhu'e Head Start
Head Start is a pre-kindergarten nationwide program that is operated by Child and Family Services. When the Līhuʻe program relocated to the former Immaculate Conception school, the classroom needed many improvements.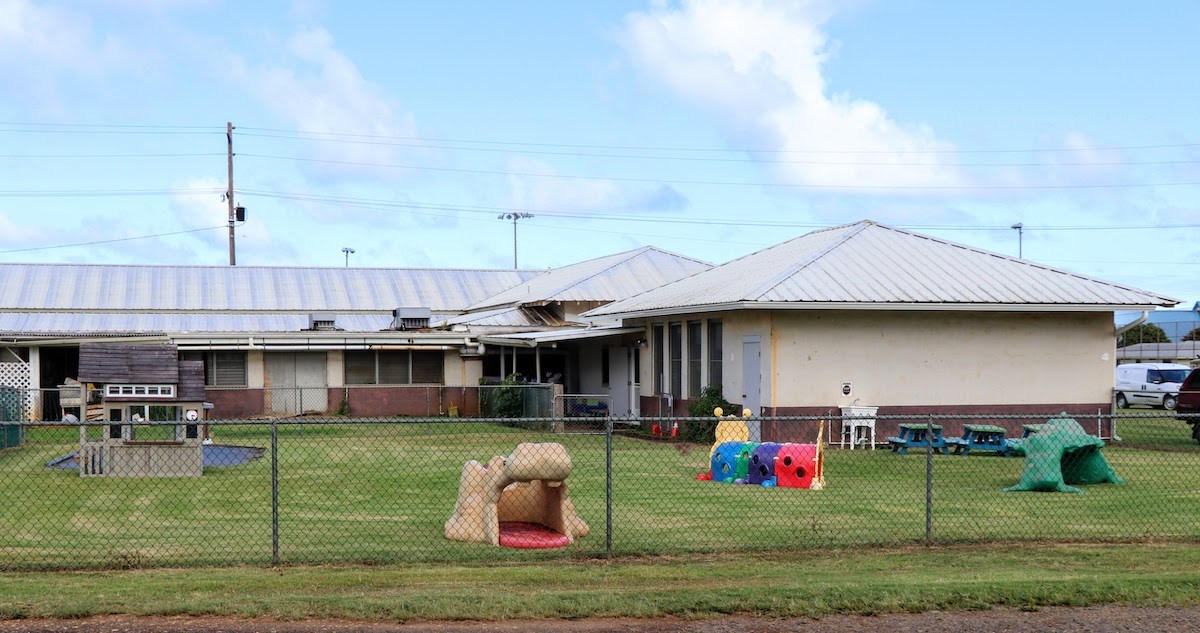 Over a year ago, renovations to repair a myriad of issues began. The original concrete floors were prone to water ponding, doors and ceiling fixtures needed to be replaced, and the interior needed new paint, all of which were done to transform the space.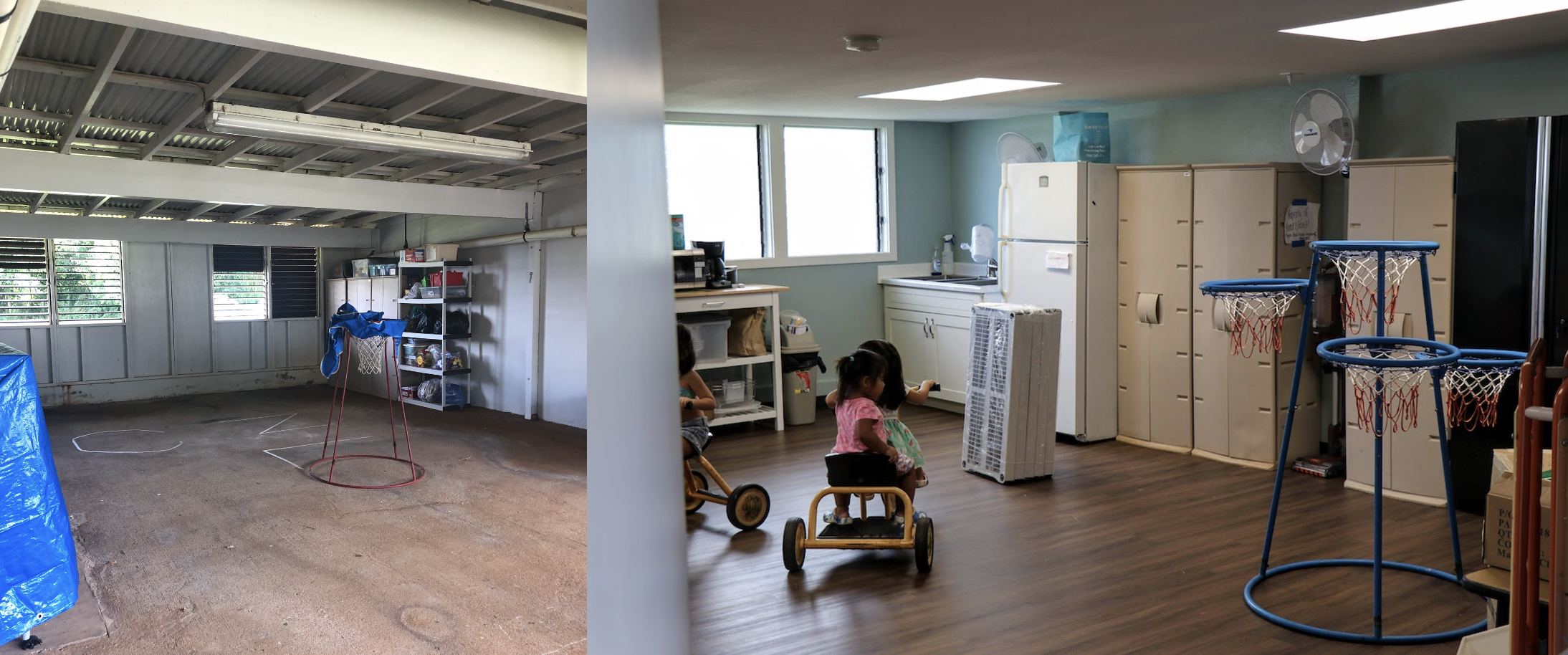 During renovations, more issues came to light, including upgrading an old electrical system to meet current requirements. These renovations were challenging on a tight budget. That's where Grove Farm stepped in, and we were pleased to help Child and Family Services' efforts to provide educational opportunities in Līhu'e.

Early childhood education through Head Start is one of many programs under the guidance of Child and Family Services. There is a long waitlist for Līhu'e Head Start and this year, the new location will be enriching the lives of 22 children.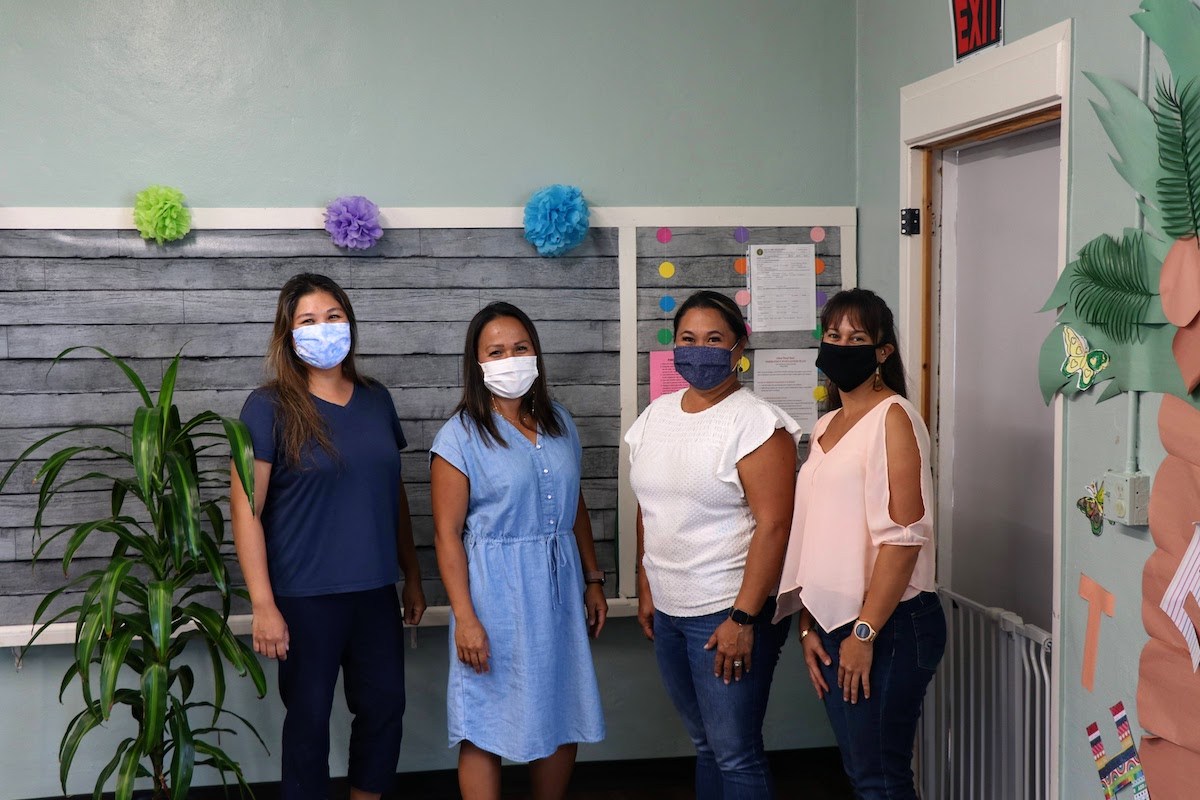 ---
Learning from Hawaiʻi's Leaders
To learn from local community leaders has proved to be a valuable opportunity for the Grove Farm management team. Since the beginning of the pandemic, our staff went to a modified work-from-home schedule, and virtual meetings became our go-to meeting platform. A few months ago, we added "Leadership Talks" to our agenda.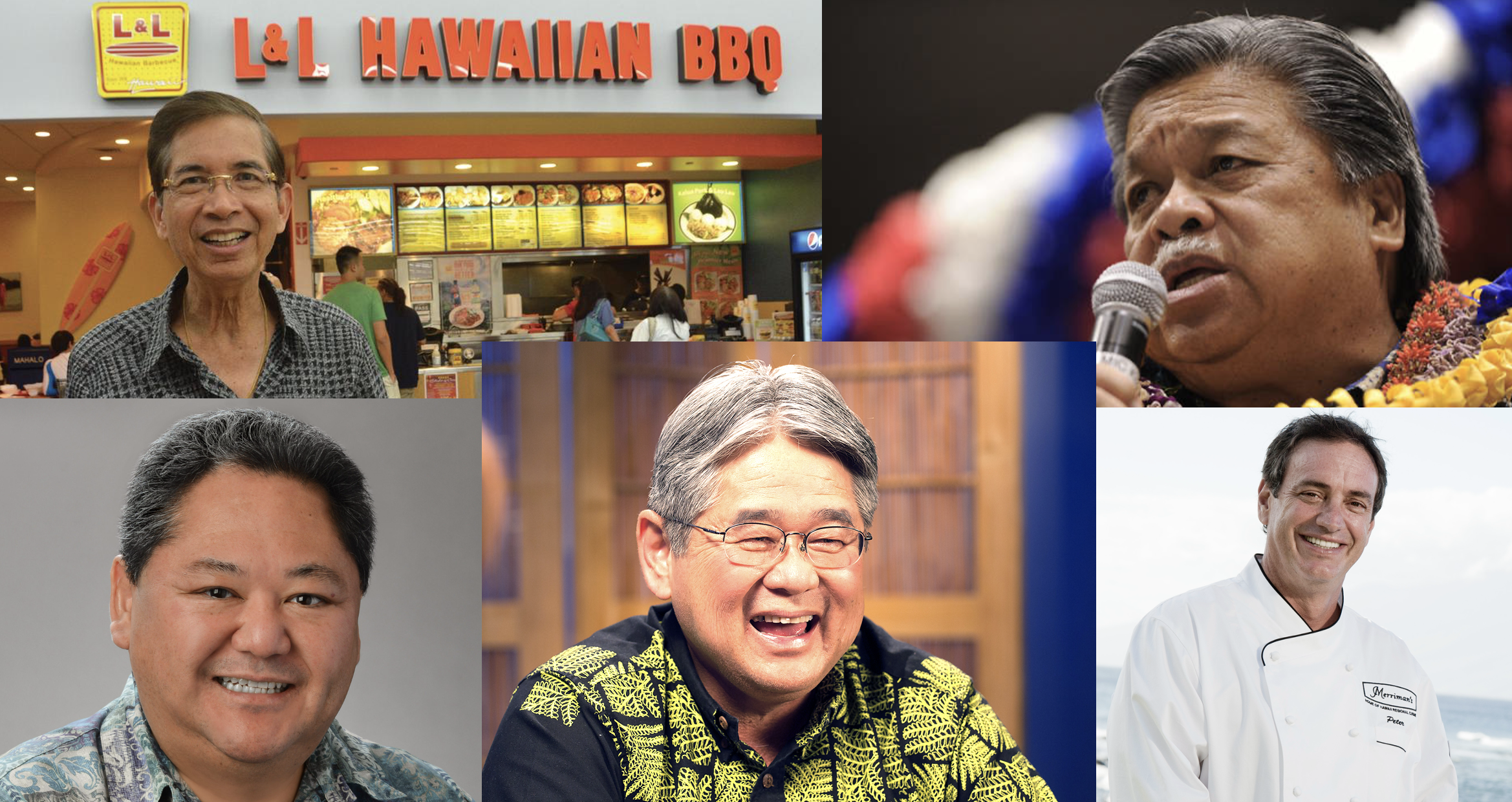 Local leaders in our community share their experiences and personal leadership styles. Plus, they are always open to candid questions from the team – a rare opportunity to learn from these successful leaders. To date, we have had the opportunity to interact with Peter Merriman of Merriman's Hawaiʻi Restaurants; Eddie Flores, Jr. of L&L Hawaiian Barbecue; Derek Kurisu of KTA Super Stores on the Big Island; former Governor Ben Cayetano; and Jason Higa, CEO of Zippy's.
These sessions have been incredibly valuable, and we look forward to hearing from more of Hawaiʻi's leaders to share their lessons!
---