Grove Farm Newsletter – April 2021 Edition
CELEBRATING ONE YEAR OF PUHI PARK PRODUCE

About a year ago, on April 11th, Puhi Park Produce opened during the initial stages of the pandemic. Grove Farm's vision was to provide a safe and convenient venue for local farmers and food producers to sell their products, especially since community Sunshine Markets were closed, restaurants and hotels had little need for their products, and residents wanted a safe place to buy wonderful locally grown produce, fresh fish, or tasty locally-made food products.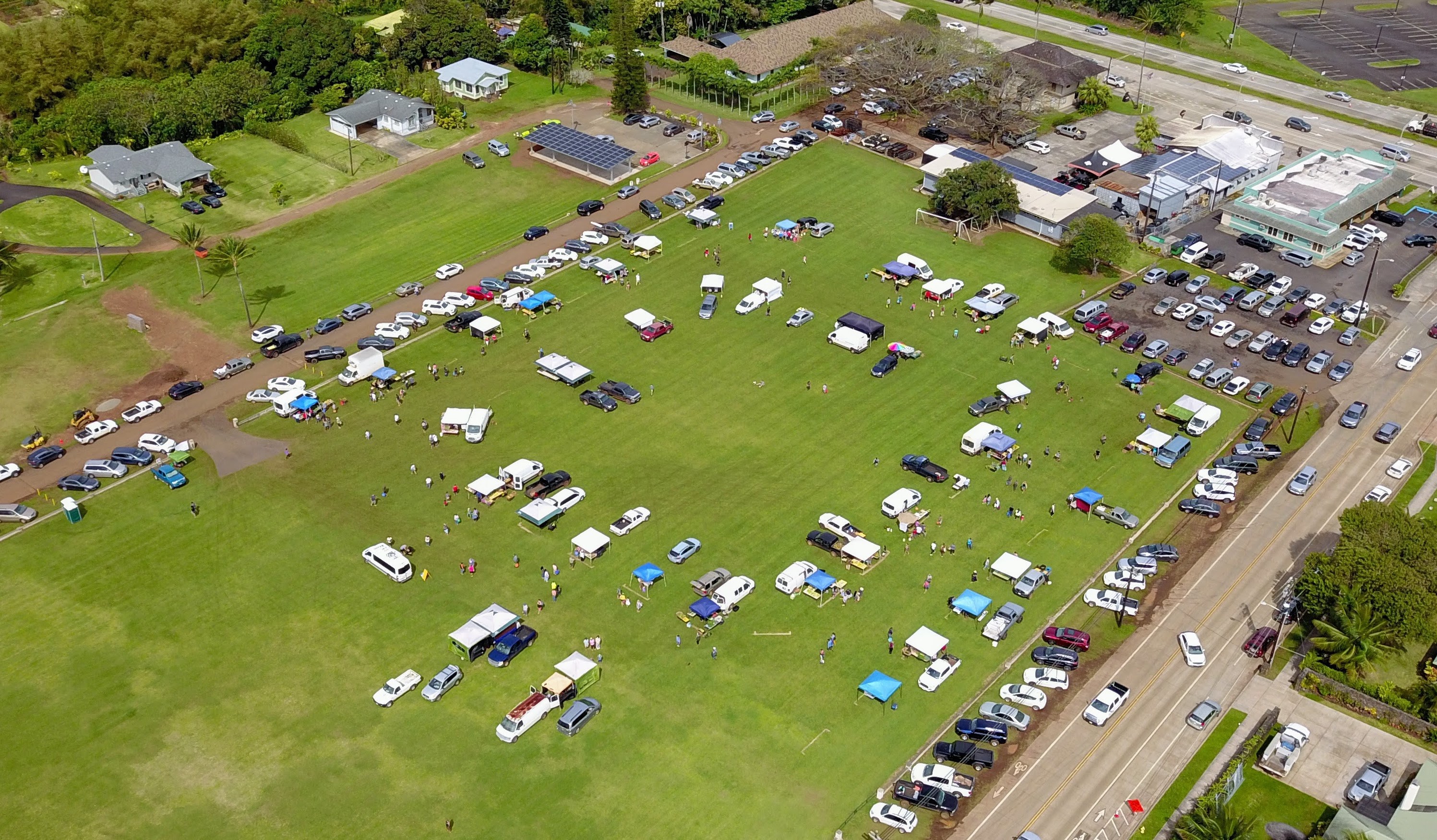 Thanks to 60+ vendors and thousands of residents who have patronized the weekly market, our initial goals were overwhelmingly met! We thank everyone who made it possible.
In this edition of our newsletter, we wanted to reflect on the past year, and we will share some upcoming enhancements to the market.
Here are some of the steadfast vendors who have participated weekly at the market.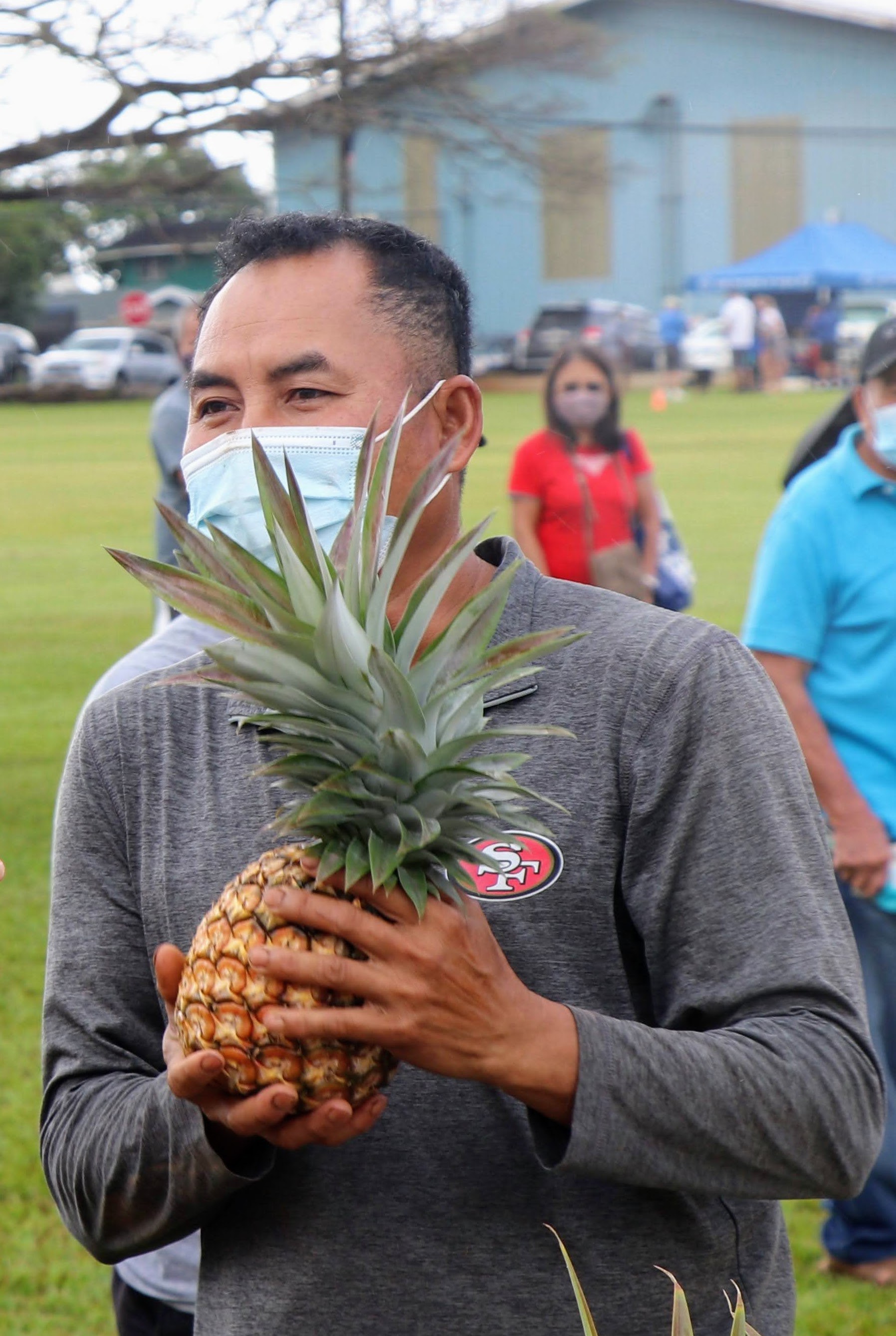 One of the leaders of the group of farmers who moved to the island from Thailand, Sakda Meephol offered his thoughts, "farming makes me and my family happy and we always like to share what makes us happy with others. The market helped my family and my extended Thai family sell our produce when it was hard to find places to sell. It really helped us out! Now, the Puhi location is our #1 sales spot, thanks to the many customers who come to see us weekly. We are lucky."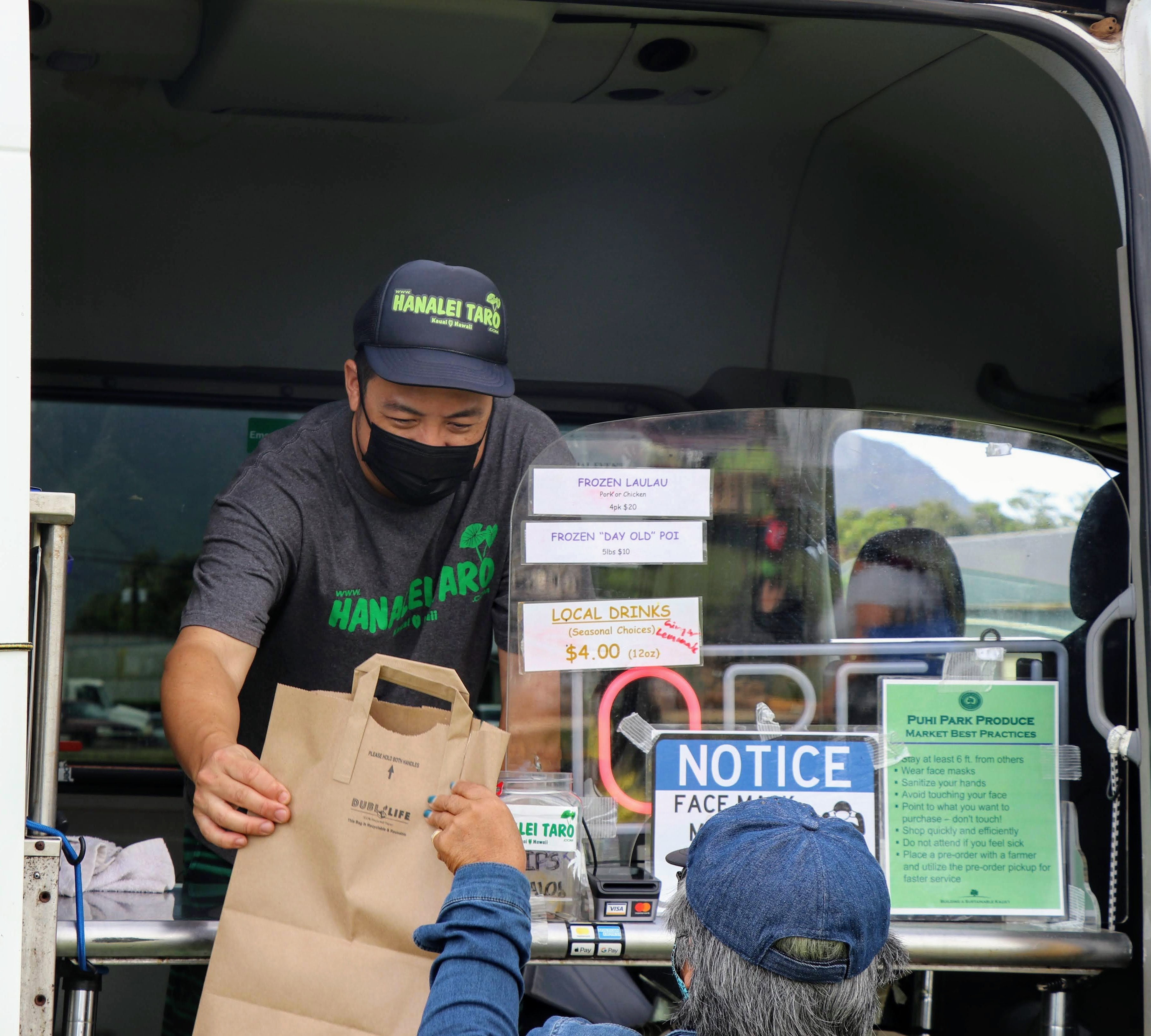 Brad Nakayama of Hanalei Taro & Juice shared his observations on this one-year milestone. "When things began shutting down and tourists stopped coming, Hanalei was very slow and we went from selling seven days a week to just three days a week. The market filled a huge void for us, it became our largest revenue day of the week, and it allowed us to bring our north shore products to Lihuʻe."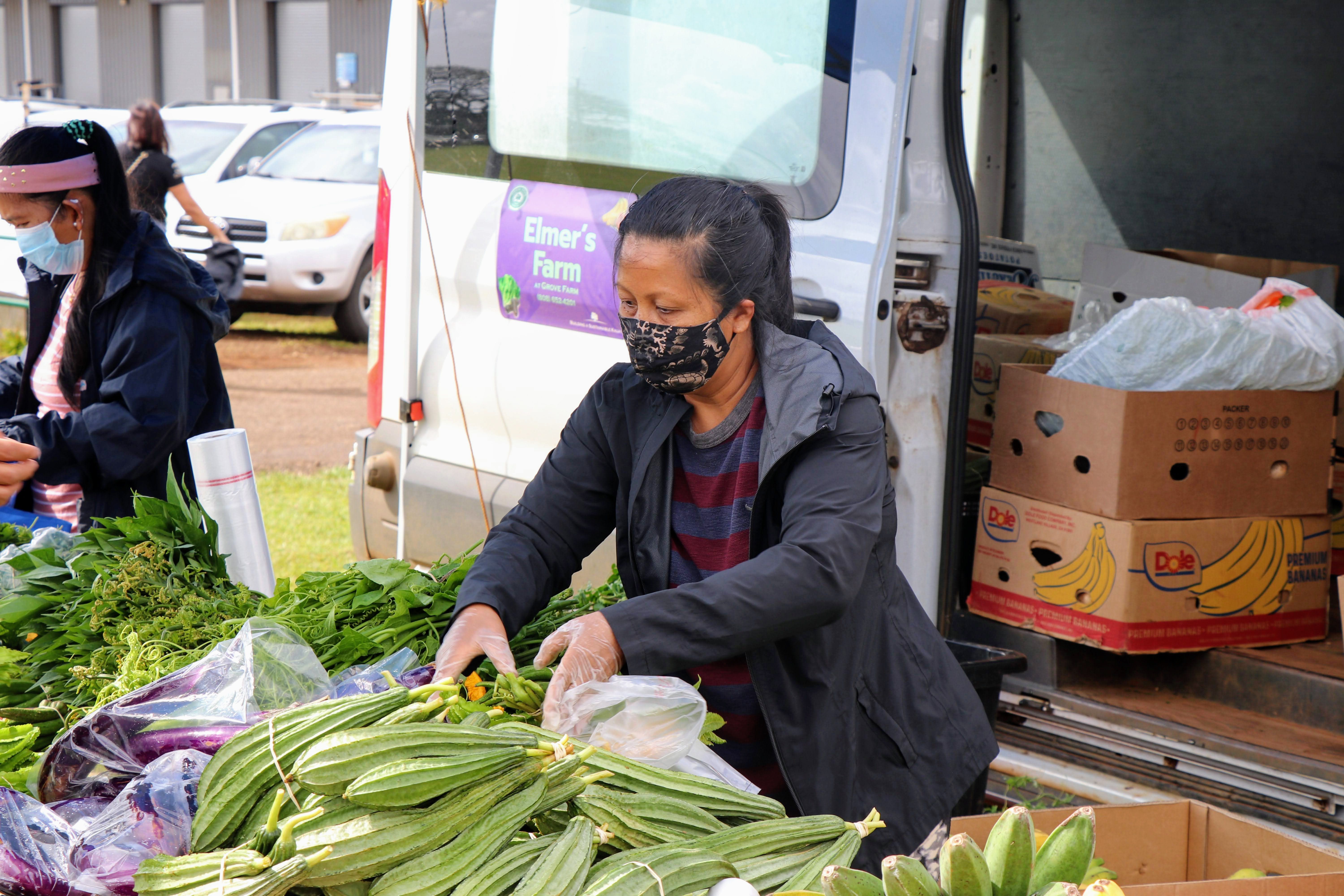 Ailyn Viernes or Elmer's Farm had this to say – "when our customers heard we were going to be at the market, they were very supportive and were happy to be able to buy from us again. Many of them tell us how they like the openness of this market and come each week to buy their favorites."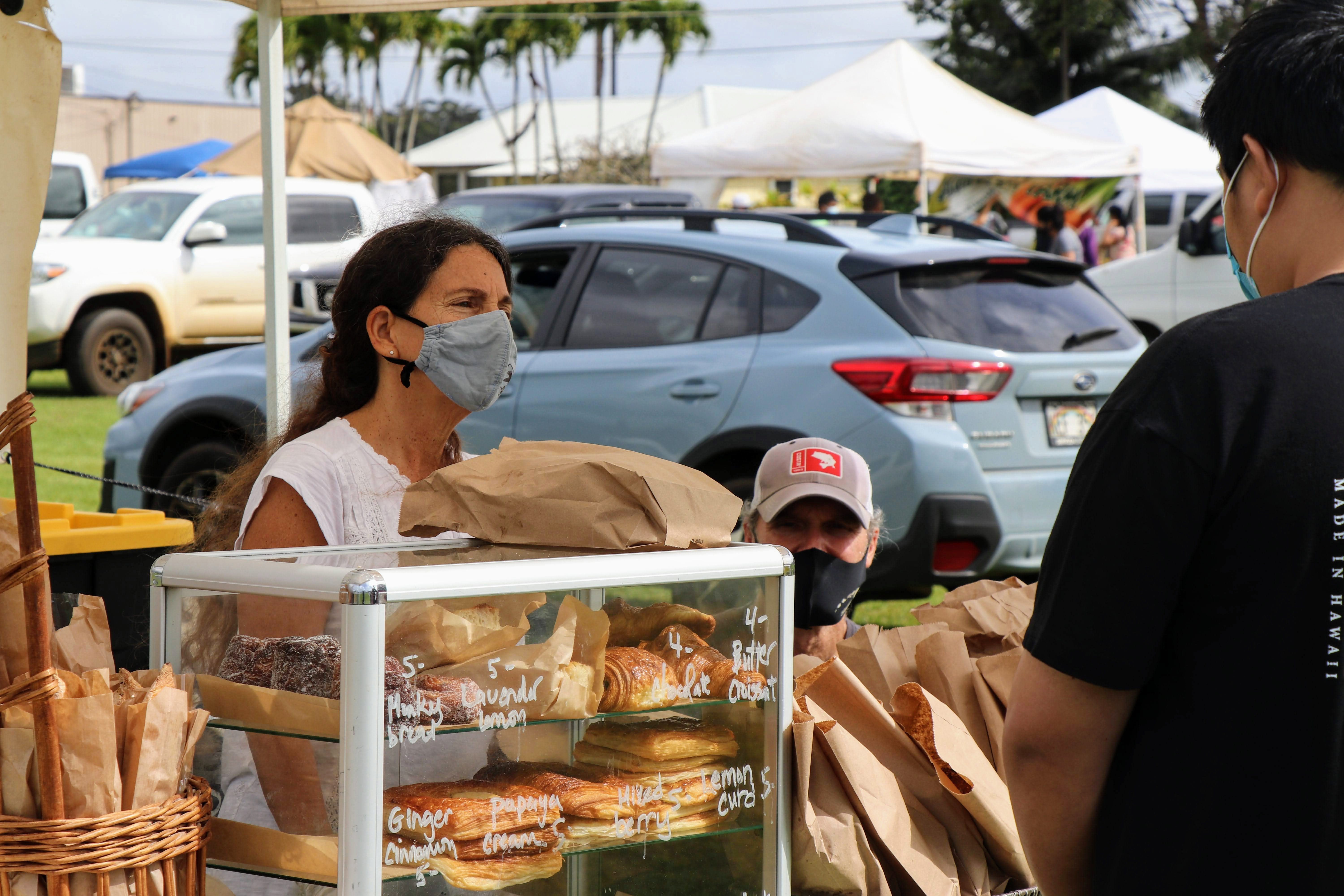 Midnight Bear Breads, popular for their breads and pastries, has a store in Hanapēpē. However, Ursa Swift, owner of Midnight Bear Breads reflected and said, "We sold at the KCC market for almost 10 years, so when it was shut down, we lost a lot of business. Thankfully, when we began selling at the Puhi Park market, our customers were able to find us and we were able to continue to sell our products to those in the Lihuʻe area."
The Nonaka family has been a mainstay in the Hanapēpē area of Kauaʻi for decades. According to Nicol Nonaka, "the market enabled us to sell our produce to new customers who didn't even know about us previously. We now have new customers who we deliver produce to several days a week. And, we have built relationships with other vendors and enjoy seeing people support local every week. Another huge plus was that in addition to our farm produce, we were able to sell baked goods that many locals love."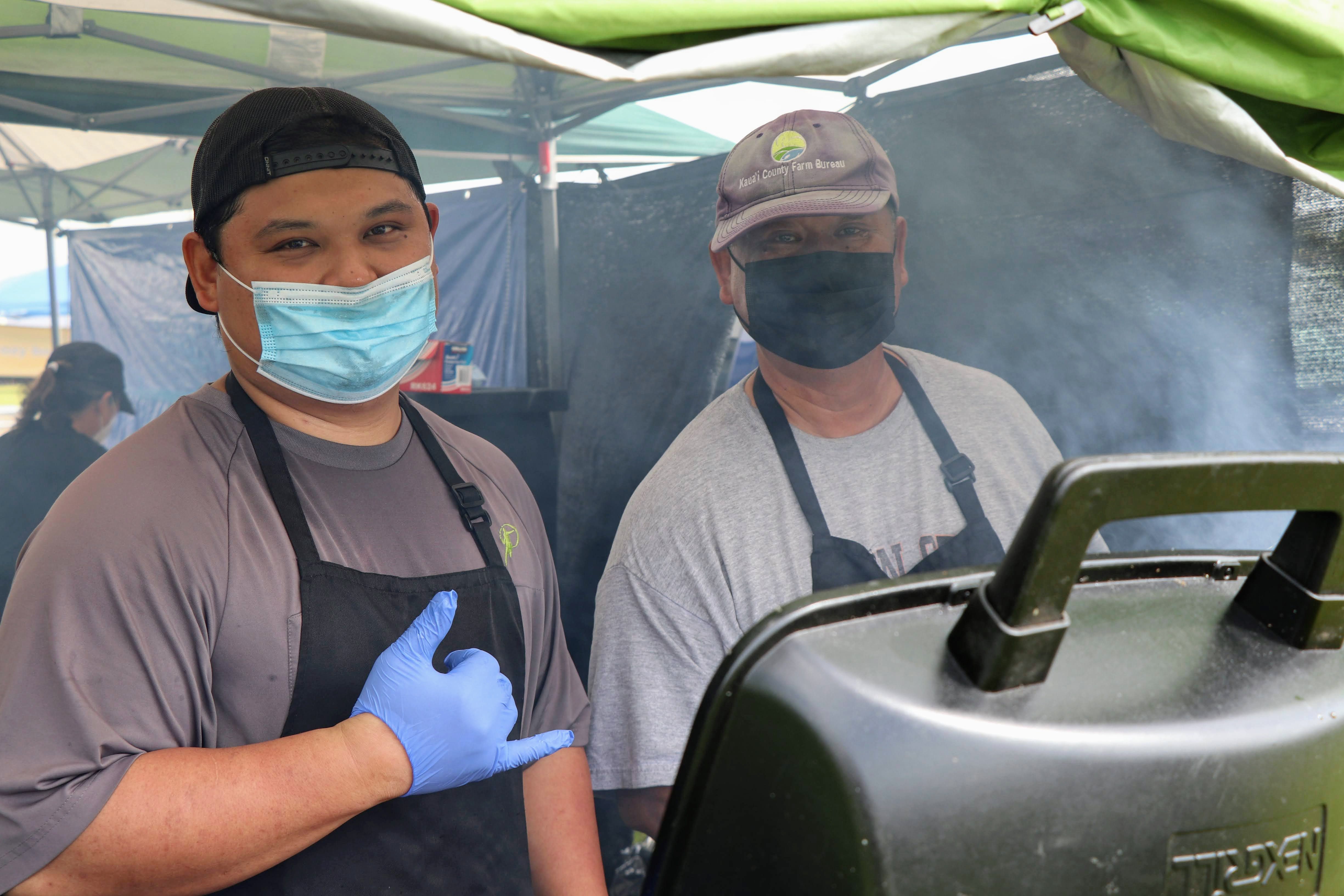 Kauai Kim Chee's Fred Dosono shared that "the market was a godsend for our business. COVID's impact really reduced our sales volume in stores and the events we typically sold at were cancelled. Since we began selling at Puhi, our worst sales day at the market has exceeded our best day from pre-COVID times!"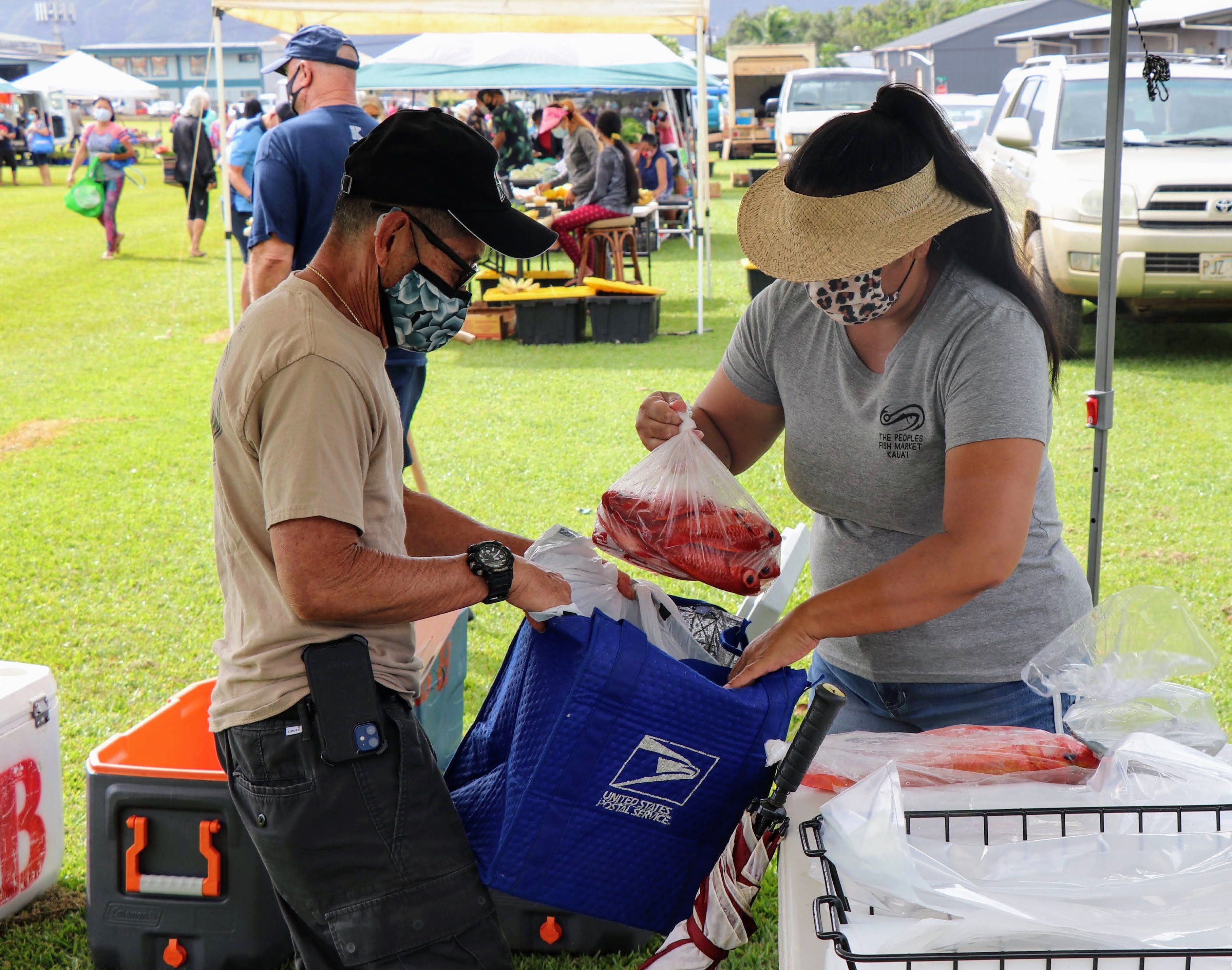 The Blackstads sell fresh fish at the weekly market. According to Jana Blackstad, it has provided financial benefits, but more importantly, it helped reduced the emotional stress on the family during these tough times. She said "selling at the market has helped our business tremendously! While it was financially beneficial for us, the greater benefit was that it helped us mentally cope with COVID. My husband thrives being outdoors and fishing, but with no outlets to sell what he was catching, he wasn't going fishing and was stressed. Having the market allowed him to get back to what he loves! We have also grown stronger as a family because our kids are learning the value of working together to make ends meet. It's been a godsend and we are so thankful!"
Market Enhancements
Since the onset, the number of patrons who shop weekly has steadily increased. To make it easier to find parking close to the market, Grove Farm has opened additional parking in the adjacent field.
This map shows the location of the new parking area and how to get there. You can enter from the makai sideof Kikowaena Street if you are coming from Puhi Road-Leleiona Street, or from the mauka end of Kikowaena Street if you are turning right off Kaumualiʻi Highway.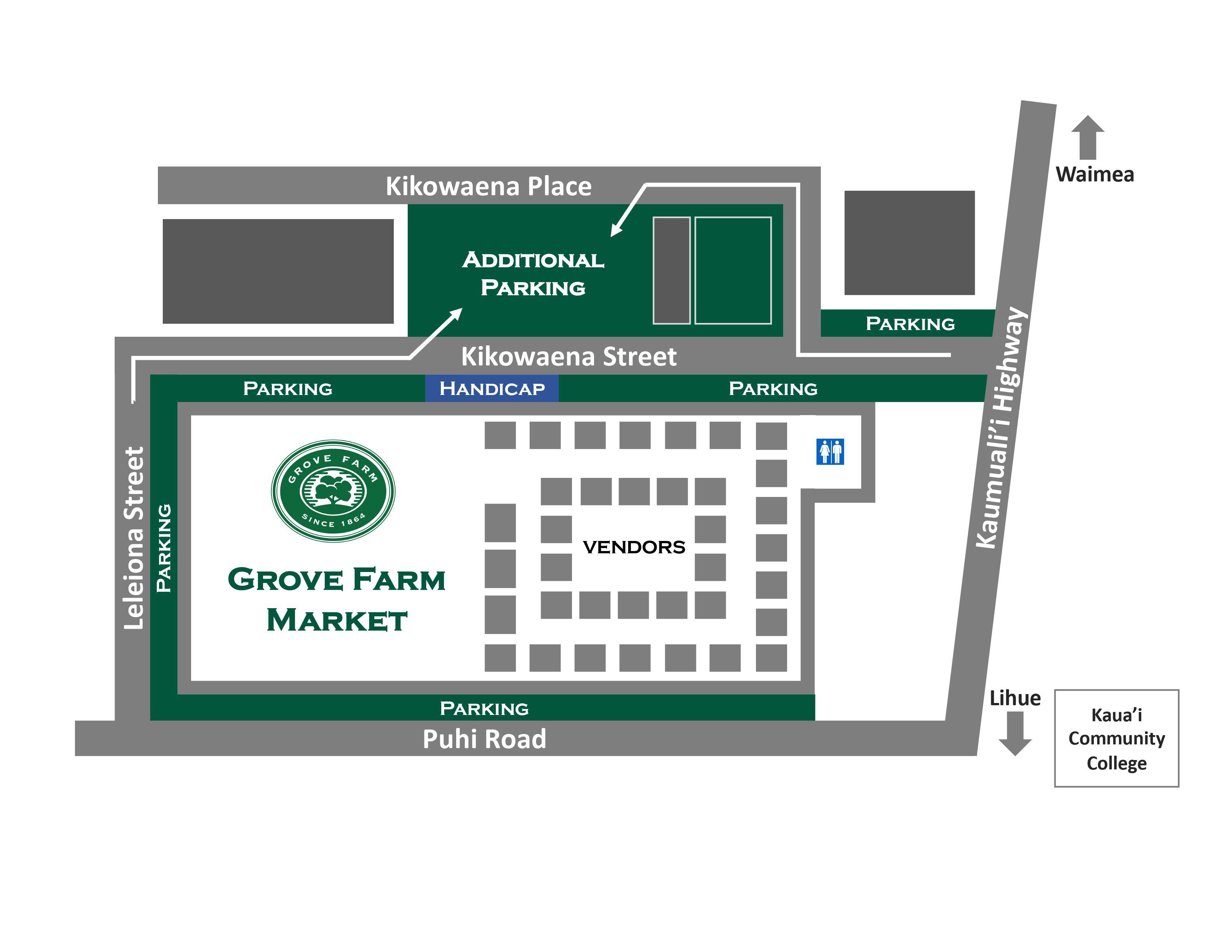 The map above shows the locations of the designated handicap parking, perimeter parking, and additional parking areas. With the added parking location, there will be 200+ total stalls available.
Name Change to Grove Farm Market
Due to its tremendous community support and success, we will be "rebranding" this event from Puhi Park Produce to the "Grove Farm Market." Our current vendors certainly sell great fresh produce, and that tradition will continue. The addition of the word "Market" better describes the fresh fish, food products, value-added items, and other unique locally made items that can be found at the weekly Saturday events.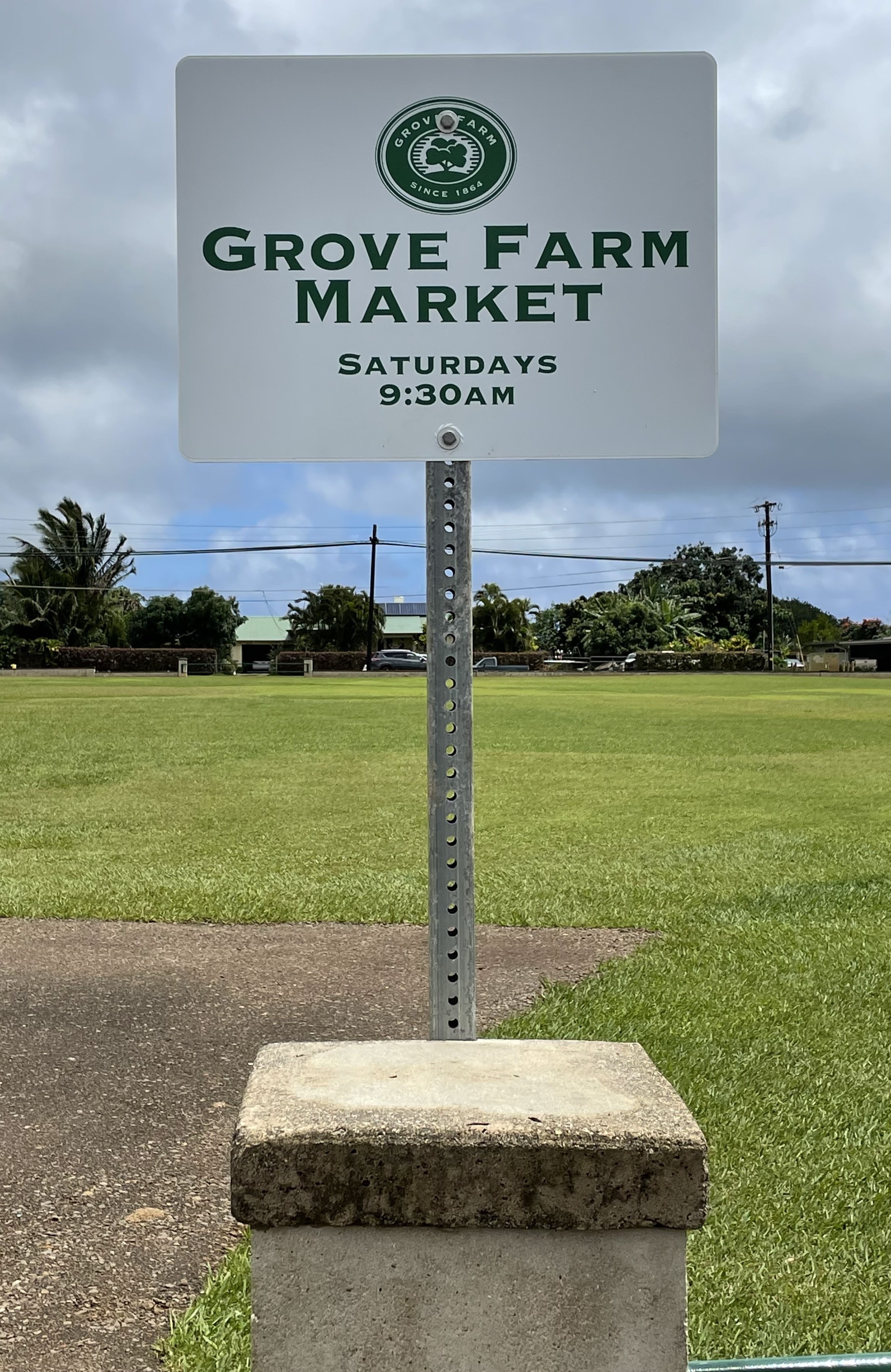 Since the popularity of the weekly market has steadily increased and with the anticipated return of tourists, we want to invite other interested vendors to participate and sell your items! Additional food vendors and value-added producers are definitely needed! If you are interested, please email Nikki Ige at nige@grovefarm.com or call at (808) 632-2528.