Grove Farm Donates 15,000 Masks to Kauaʻi Residents
As our island continues to deal with the coronavirus pandemic, we at Grove Farm applaud and support the collective efforts being made to flatten the curve, with outstanding success to date. Even so, it is still vital that we continue the necessary precautions to keep everyone safe.
Since our State and County requirements are for masks to be worn when in public, Grove Farm will donate 15,000 masks to anyone who is in need of this personal protective equipment (PPE). We have partnered with three local elementary schools – Kōloa Elementary, King Kaumuali'i Elementary, and Wilcox Elementary School to assist in this free giveaway. In addition, the Kauaʻi Police Department (KPD) will assist with traffic control when these masks are passed out.
Grove Farm has chosen to distribute the masks through these schools because they continue to be in communications with their students, families, and surrounding residents. Grab-and-Go meals and lesson plan pickups already bring student families to these campuses, so we felt it was an ideal way to get the masks out in the community.

Each family or vehicle will be provided with 5 masks. Each school will be distributing 5,000 masks, for a total of 15,000, according to this schedule:
Wilcox Elementary School: Thursday, May 14th, from 3:00 p.m. to 5:00 p. m.
King Kaumuali'i Elementary: Monday, May 18th, from 11:30 a.m. to 1:30 p.m.
Kōloa Elementary School: Friday, May 29th, from 9:00 a.m. – 1:00 p.m.
KPD has generously agreed to assist with traffic control during the distributions to ensure the safety of all involved in the pickups.
You are invited to stop by the schools on their designated dates to take advantage of this community service giveaway!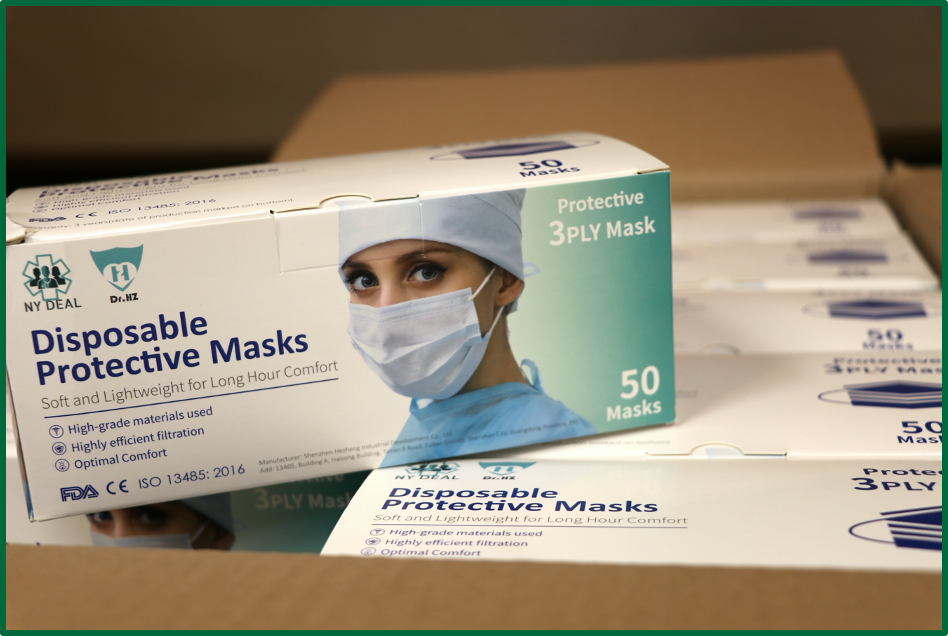 We thank Principals Corey Nakamura, Leila Kobayashi, and Jason Yoshida for their willingness to assist in this worthy effort. We also thank Chief Todd Raybuck of the Kaua'i Police Department for providing our island's terrific first responders to ensure safety at the schools!
As a reminder, please properly dispose of PPE, such as masks, gloves, and shields. We don't want these items to create litter on our lands, in our streams, and the ocean!
Grove Farm is committed to keeping our island safe, and we encourage everyone to help move Kauaʻi ahead to the next phase of recovery and continued prevention of this deadly virus.